Do you know most of customeres just add products to the shopping cart and then leave without making any purchase, and you worry about losing potential customers, right? This is called cart abandonment.
You're trying to recover abandoned carts manually but this is so time-consuming.
No need to worry.
Today's articles will give you a list of handful of WordPress abandoned cart plugins to help deal with your heavy lifting and save your day.
These plugins help you to bring back customers to your e-commerce store by reminding them with offers or coupons and convince them to complete their purchase. It's kinda a process to re-connect with customers and hence build up a relationship with them, which would lead to high prestige for your brand, increase in trust and become highly likely to have a number of potentials of upcoming purchase.
Following are the 9 best Cart abandonment plugins that can be used to boost your e-commerce sales on your online store.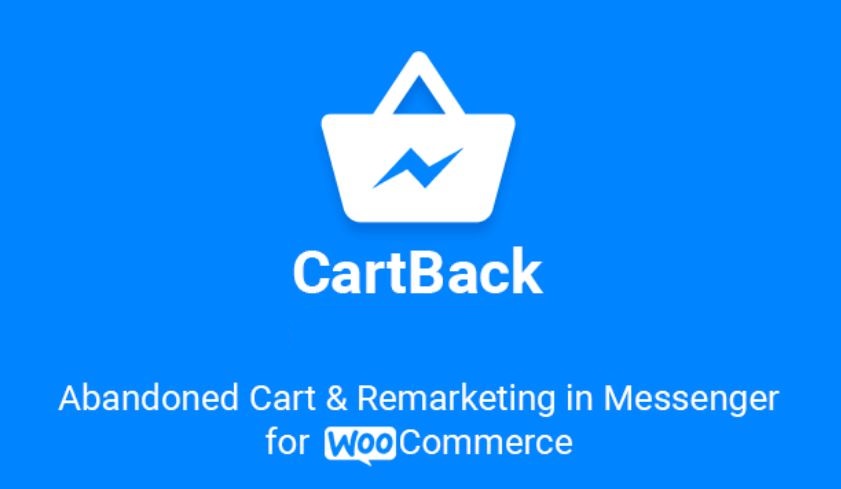 Guys! Say a big hello to CartBack, a fantastic plugin that brings the power of Facebook Messenger to cart recovery.
CartBack from NinjaTeam is a powerful tool to help you do maintain relationship with customers through Facebook Messenger.
After your visitors adds products to their cart and ticks the Messenger checkbox, your Facebook page then sends 3 reminder messsages promptly if they didn't finish that purchase.
By doing this, CartBack allows you to recover abandoned carts and grow your conversion rates in a matter of clicks by sending messages to all users who have your products in their carts.
Its feature list is well checking out:
New Audience Features
Order Confirmation Message via Messenger
Coupon Message for the next purchases via Messenger
Collect User Email with Abandoned Cart Data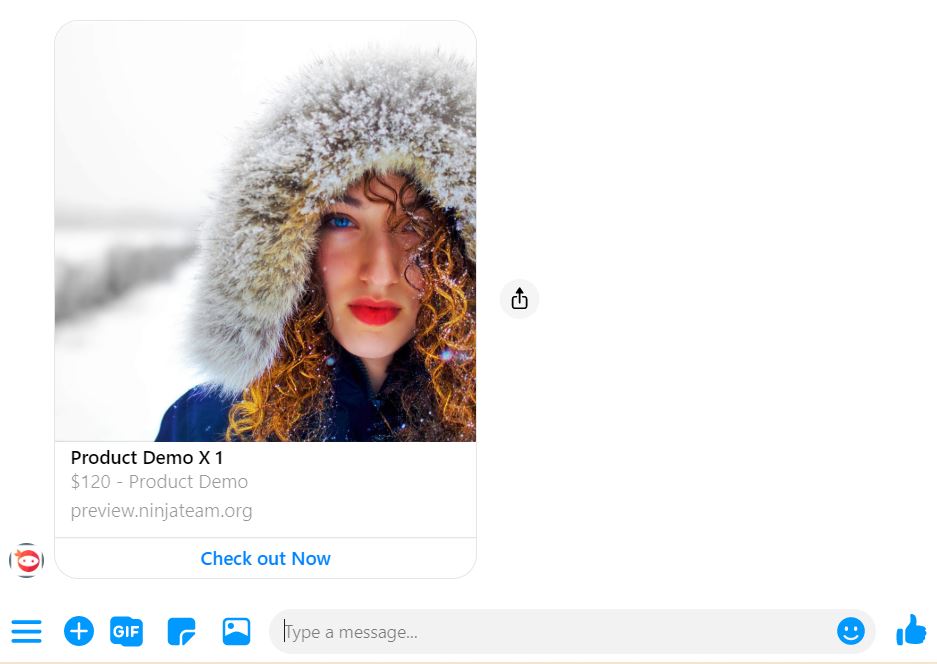 Additionally, you can motivate your shoppers by giving a discount code below your Add-to-cart button. With a single click, they get the offer and you can re-engage your potential customers through Facebook Messenger.
You can even send coupons to users automatically, which is great for your conversion rates. And thanks to shortcodes, you can display a "Send to Messenger" button anywhere on your website. You can use this button to create CTA buttons for free items, ebooks, coupons and so on.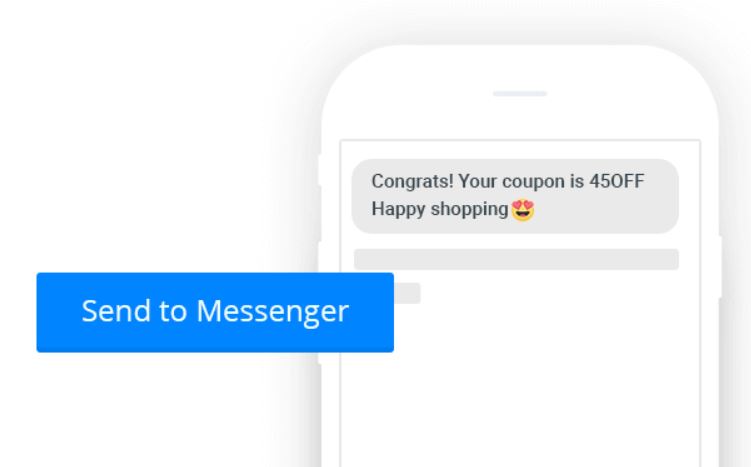 On top of that, CartBack is equipped with a great analytics dashboard that offers you information that is pretty handy for cart recovery and remarketing purposes. You can personalize the message you send and set time intervals for your reminders.
The next plugin in today's collection is best known for features such as automatic abandoned cart recovery emails, single-click recovery using a unique link in the abandoned cart email, unlimited email templates & reminders, order details in recovery emails, coupons, the list goes on and on.
Say hello to Retainful, the plugin is used for recovering WooCommerce abandoned cart and offering the next order coupons.
Some of the things that I like about this plugin include:
Automatically send abandoned cart emails when customers abandon their cart
Customers can recover their carts with a single click. A unique recovery link is sent in the abandoned cart email.
Schedule a sequence of emails (at timed intervals) till customer recovers the cart.
Unlimited abandoned cart recovery email templates and email reminders.
Short codes for including customer's first name, last name. So you can make the cart recovery email more personalised.
3 abandoned cart email template designs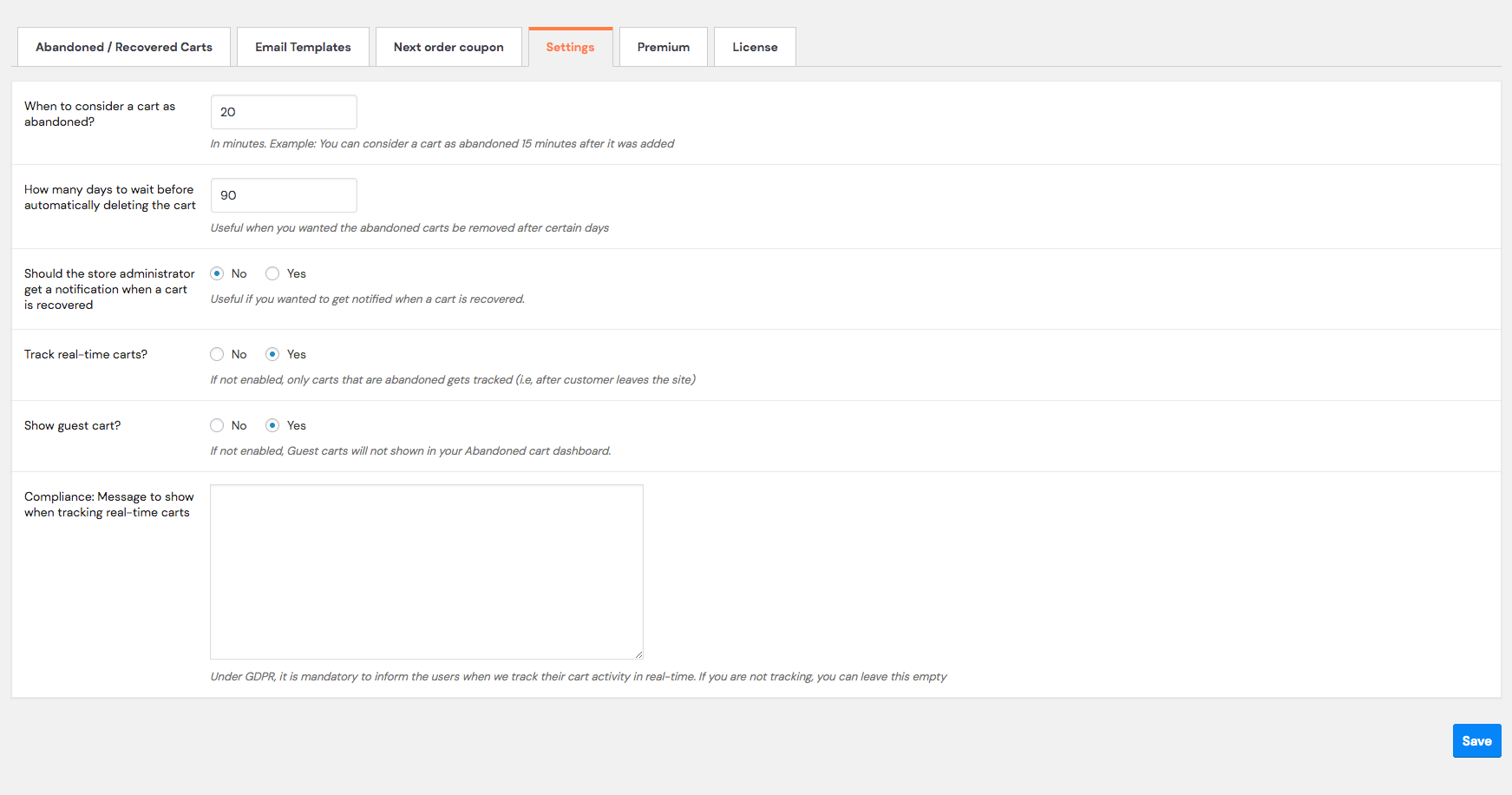 Retainful also helps you recover WooCommerce abandoned carts with a single click. It can automatically send a series of email reminders when customers abandon their carts in your shop.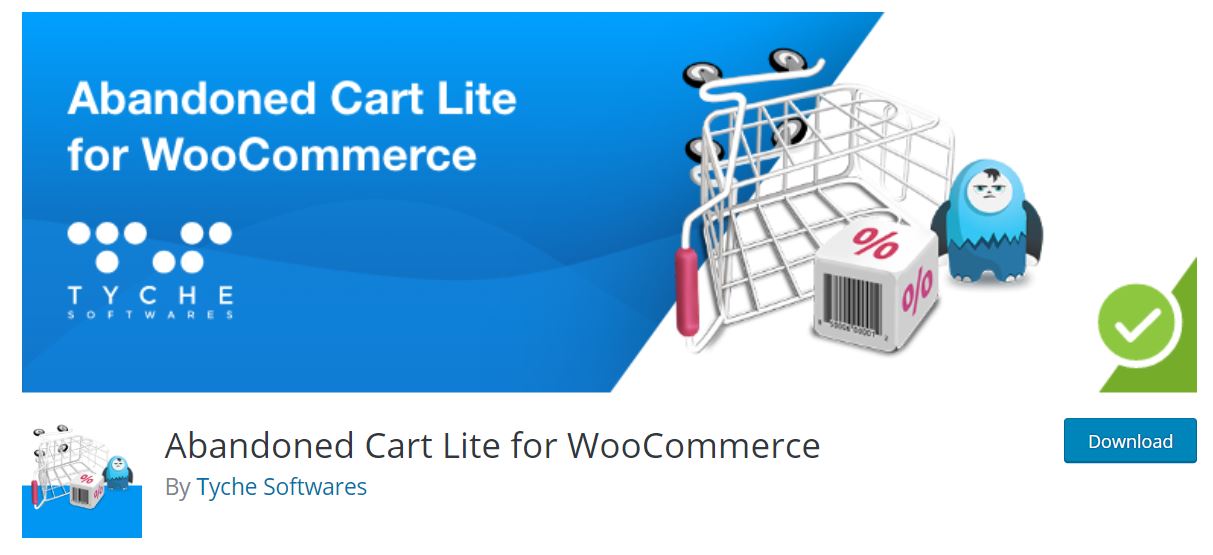 As we know, the proportion for shopping cart abandonment rate is quite high, with 70%, that's the reason why Abandoned Cart plugin comes here to help you recover those carts from your WooCommerce shop.
Interestingly, it can work in the background, sending email notifications to your guests and logged-in customers for the purpose of reminding them about their abandoned orders.
Being equipped with a set of appealing features, Abandoned Cart Lite for WooCommerce is an easy-to-use plugin that helps you to retrieve sales as always. In addition to help customers complete purchases straight from their mailboxes, the plugin also enables you to preview abandoned cart order information including products abandoned, and so forth.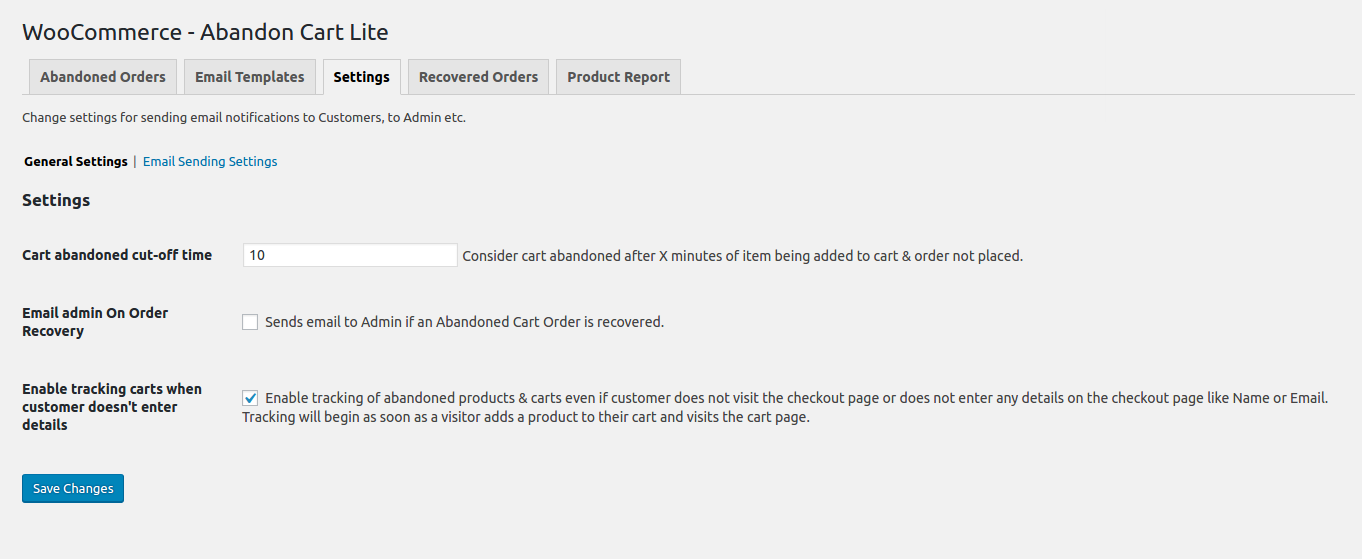 Plus, The plugin can also recover abandoned guest carts, i.e., carts left behind by non-logged-in customers. Additionally, you can create unlimited email templates, set sending intervals and do so much more without breaking a sweat.
Abandoned Cart Lite for Woocommerce is fantastic and does exactly what it provides. Give it a go today!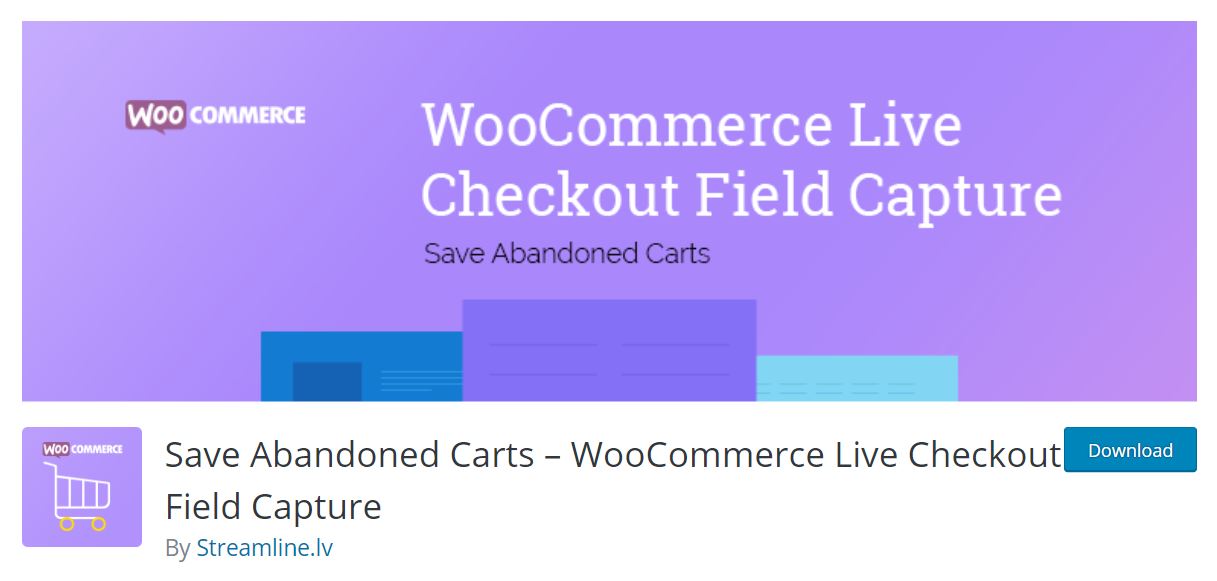 WooCommerce Live Checkout Field Capture plugin saves all activity in the WooCommerce checkout form before it is submitted. The plugin allows to see who abandons your shopping carts and get in touch with them.
You will be able to manually contact your visitors and remind about the abandoned cart. You could offer them an additional discount on the cart by sending them a coupon in order to persuade them.
The premium version of this plugin offers more advanced features like recover abandoned carts with features such as automated email notifications, seamless MailChimp integration, exit intent popup, clean and lightweight design, multi-language support and so on.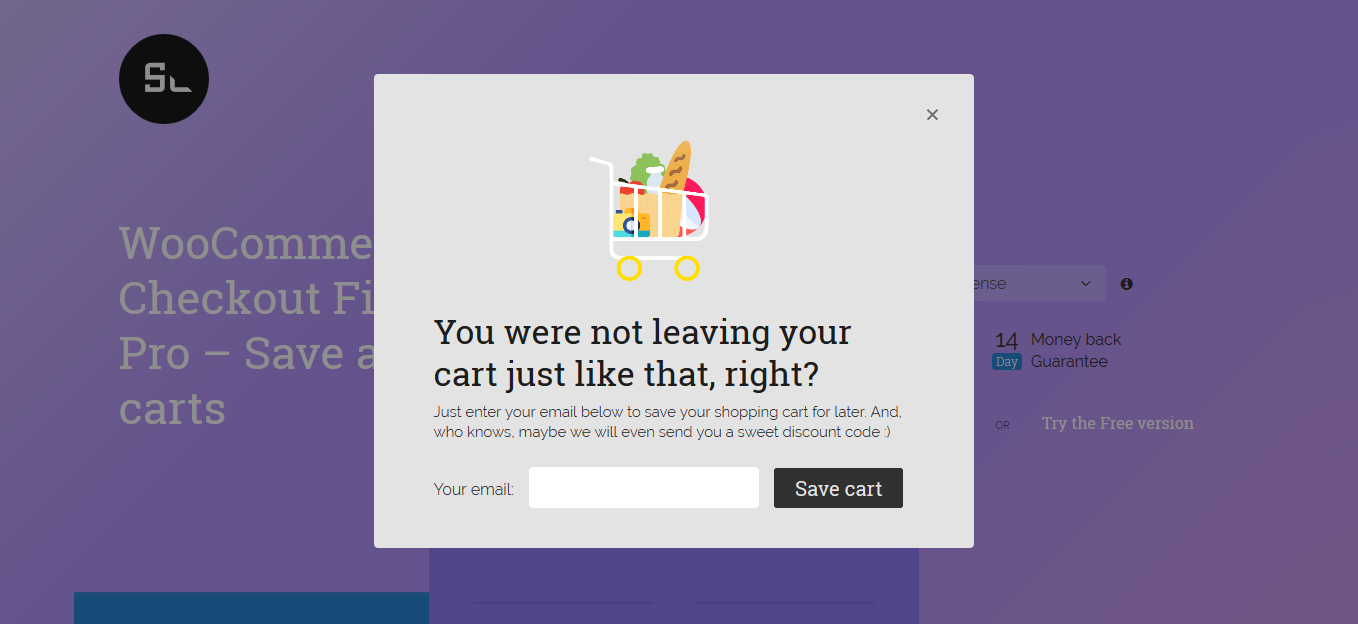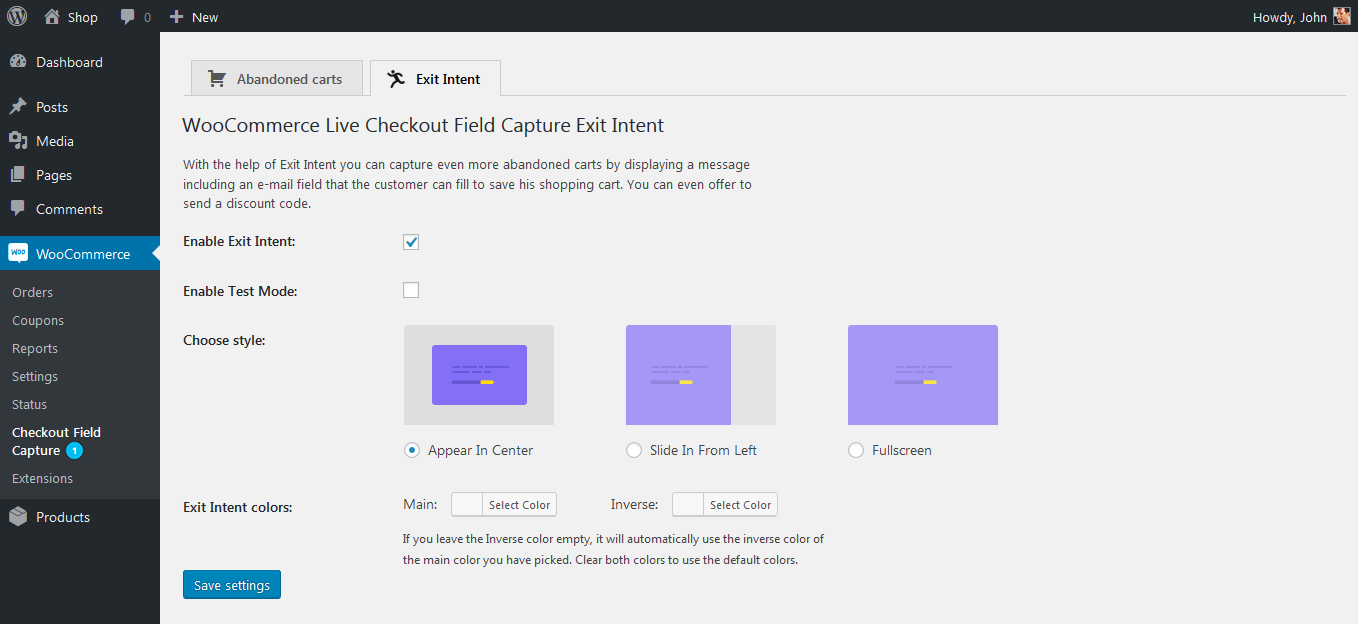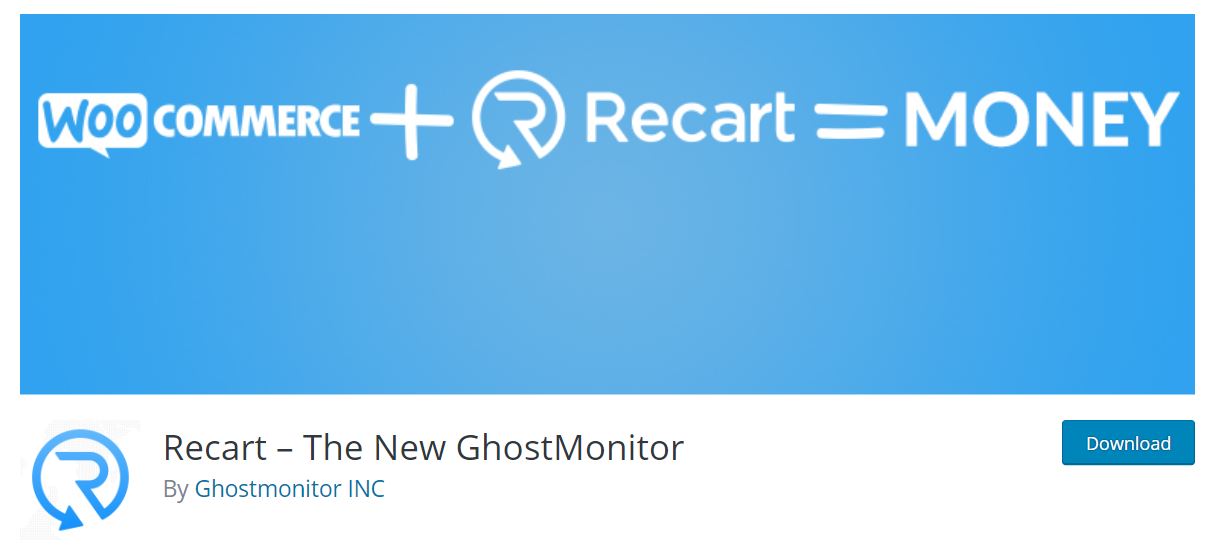 Recart is built for one purpose: make you more money. Then we have Recart, a fantastic free plugin that takes your cart recovery game to the next level. With six powerful features, Recart helps you to make more money by allowing you to recover carts and remarket to your users.
For starters, Recart comes with Facebook Messenger, which is a great way of boosting sales, according to an article by OptinMonster. Recart offers you automated Messenger campaigns that are great for recovering abandoned carts and sending receipts as well as shipping notifications with discount codes.
On top of that, you can use this feature to send coupon reminders and follow up messages after purchase. Additionally, the plugin helps you to grow your Messenger audience without bothering users to sign up using email, which is a great plus.
If you'd like to collect email addresses, you can use the Add to Cart Popup feature. In no time, you can build a highly profitable email list that's made up of interested prospects or would-be customers. You can customize the popup using templates to match your brand.
Moreover, you can export the email list you build using Recart to any email software, which allows you to send ongoing newsletters to drive even more sales. Other features include automated abandoned cart email campaigns, push notifications, form autofill, check-out tracking, text messages (coming soon), plenty of integrations and more.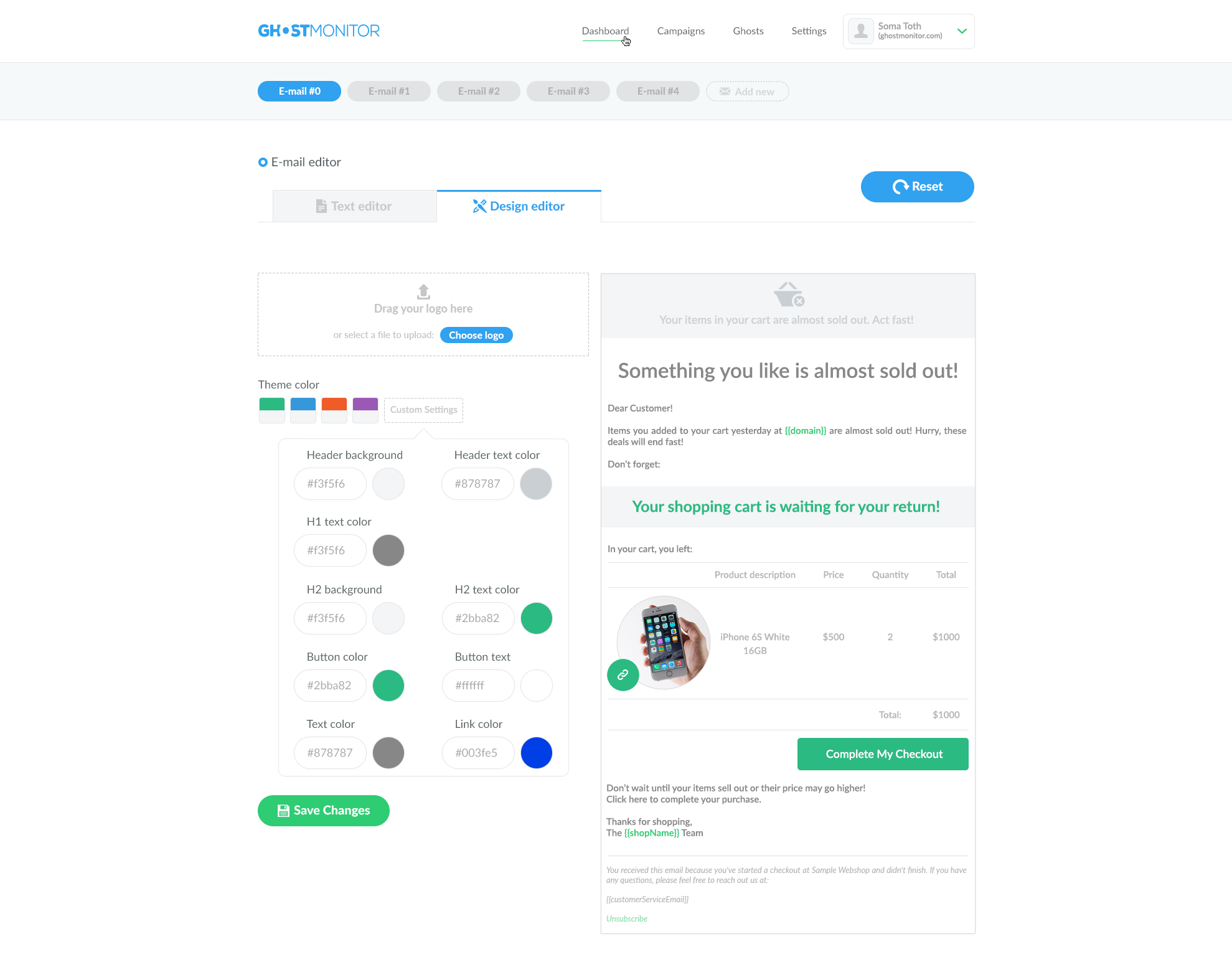 6. YITH WooCommerce Recover Abandoned Cart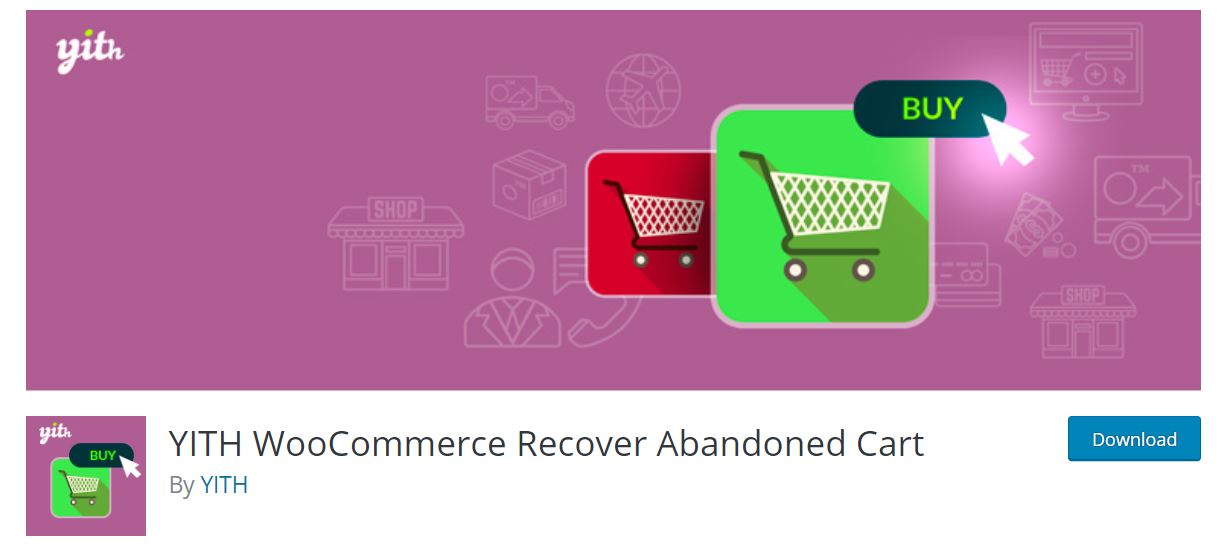 There are a lot of reasons why customers decide to abandon their carts like postponing the purchase, lack of capital, sudden distractions which cause the user to forget what he was doing. YITH WooCommerce for WordPress comes as a solution that would help you remind your customer what and where they left and encourage them to complete the purchase.
While you can make design changes to your checkout pages to reduce cart abandonment rates, there are other causes of cart abandonment that are completely out of your control. What is within your control, however, is reaching out to abandoners and nudging them to return and complete the purchase.
YITH WooCommerce Recover Abandoned Cart was built for this exact purpose. With a suite of helpful features, you can reduce your abandonment rates significantly and improve user experience. thanks to YITH WooCommerce Recover Abandoned Cart you will be able to contact them and remind what they were purchasing and invite them to complete their action.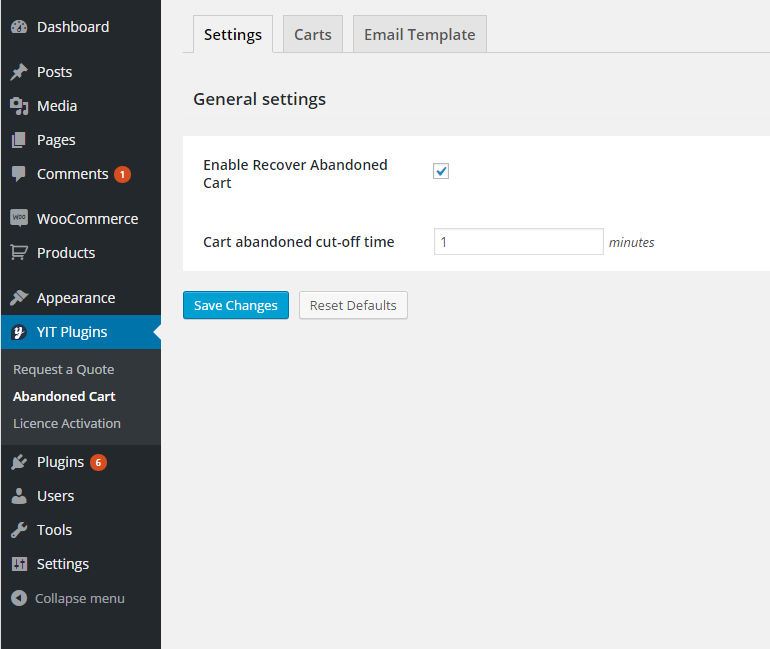 Its features list is well checking out:
Set the time span to consider a cart abandoned
Customize the sender and the subject of the email
Customize the content of the email to send to customers
Send email to one user or use bulk actions to reach many users
Set the time to consider a cart abandoned and customize a contact email that you can send to your customer: a direct contact to make them see what they were ready to purchase!
With this plugin, you can further pursuade a customer to complete their order by giving them a special discount.
YITH allows you to create discount coupons and send them through email. You can customize these coupons by settings their value, validity and have them expire on a single use.
7. Jilt for WooCommerce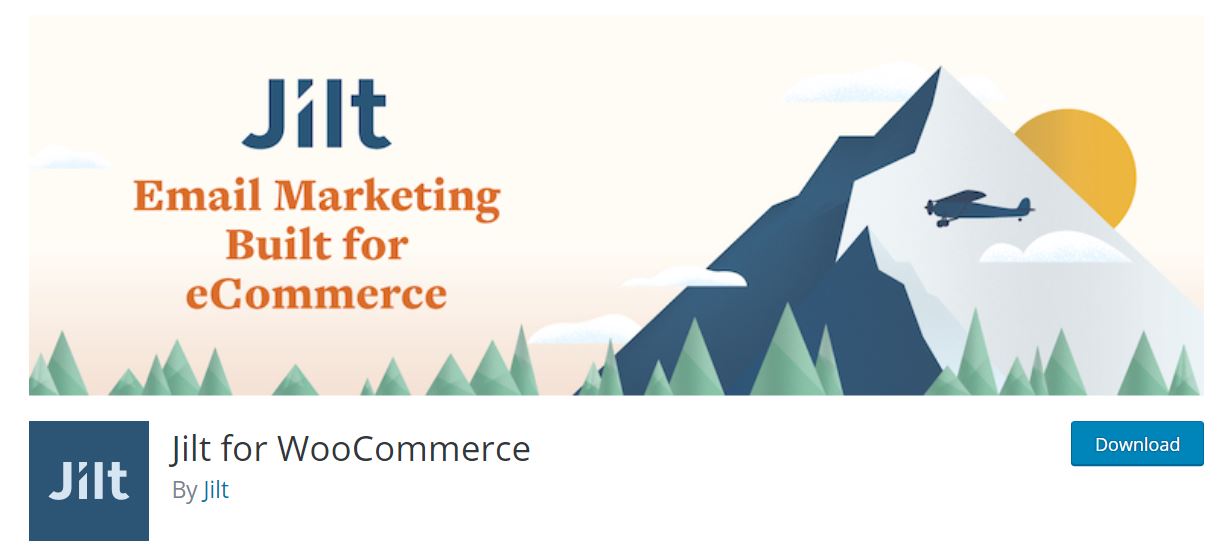 Jilt is a WordPress plugin for WooCommerce that helps recover some of those lost sales by sending reminder emails to encourage them to complete their purchase. You can even send coupons to give them incentive.
The plugins simply connect your WordPress website to the Jilt service. The service itself is on the company's website and that's where you'll handle the emails and coupons.
Jilt's abandoned cart recovery solution helps your eCommerce store recover lost revenue due to cart abandonment. Jilt tracks when carts are abandoned on your store, then lets you send recovery emails to encourage the customers who abandoned these carts to complete the purchase.
The plugin has many great features for recovering sales, especially if you have a number of stores. However, Jilt is one of the more expensive plugins available today for e-commerce cart abandonment.
Features:
Jilt is great because you can personalize each email with names and other details.
The email templates are very basic and their pricing policy is a little tricky but it comes with many useful features.
8. Conversio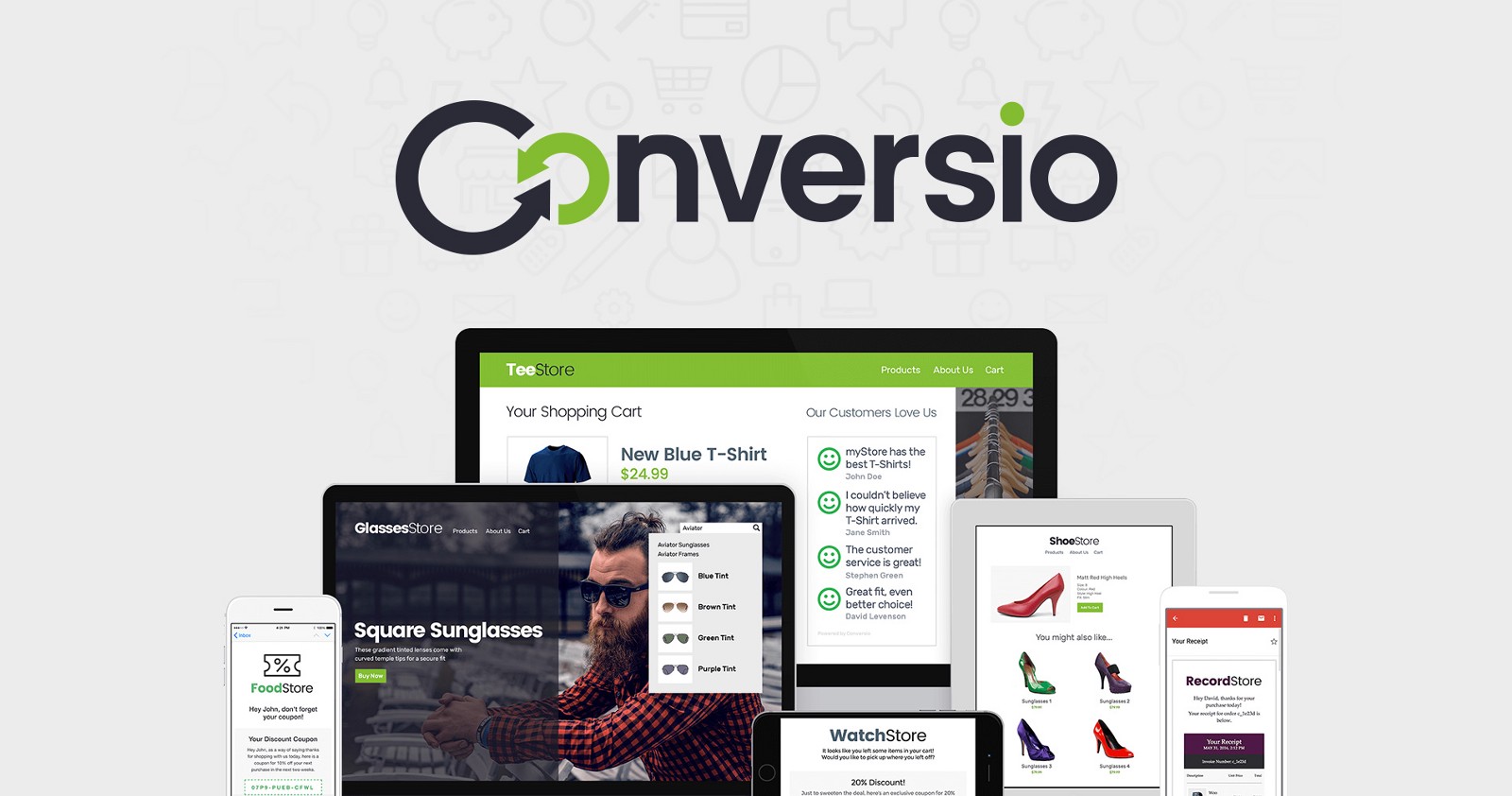 Conversio's abandoned cart feature allows you to get started with abandoned cart campaigns, including customized messages, targeted coupons, detailed send rules, and more.
Is one approach better than the other? Of course not – each has its own good points. But if you do not want to use other features in Conversio, the only thing you can do is to pay for features that you don't use.
9. WooCommerce Recover Abandoned Cart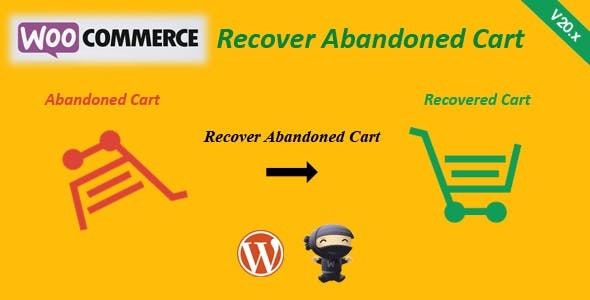 WooCommerce Recover Abandoned cart is another fantastic solution to recover most of your lost sales. After installation and activation, it will show the abandoned carts automatically and send emails to customers for the purpose of encouraging them to complete their purchase.
There are many features to focus on, with some of my favorites including:
Monitor and Record Abandoned Carts
Recover Abandoned Carts with Automated Mails using Mail Templates
Recover the Lost Sales with Recover Abandoned Cart Plugin
Abandoned Cart and Mail sending time can be set
Multiple mail templates for follow up
Automatic Coupon Code Generation to include in Mail
WooCommerce Mail Templates can be used
This plugin will check all the carts on your e-store made by members or guests. When a cart gets abandoned, it will automatically send an email to the customer.
You can personalize these email templates and even create multiple templates. They are set to be automatically sent at certain intervals throughout a period of time.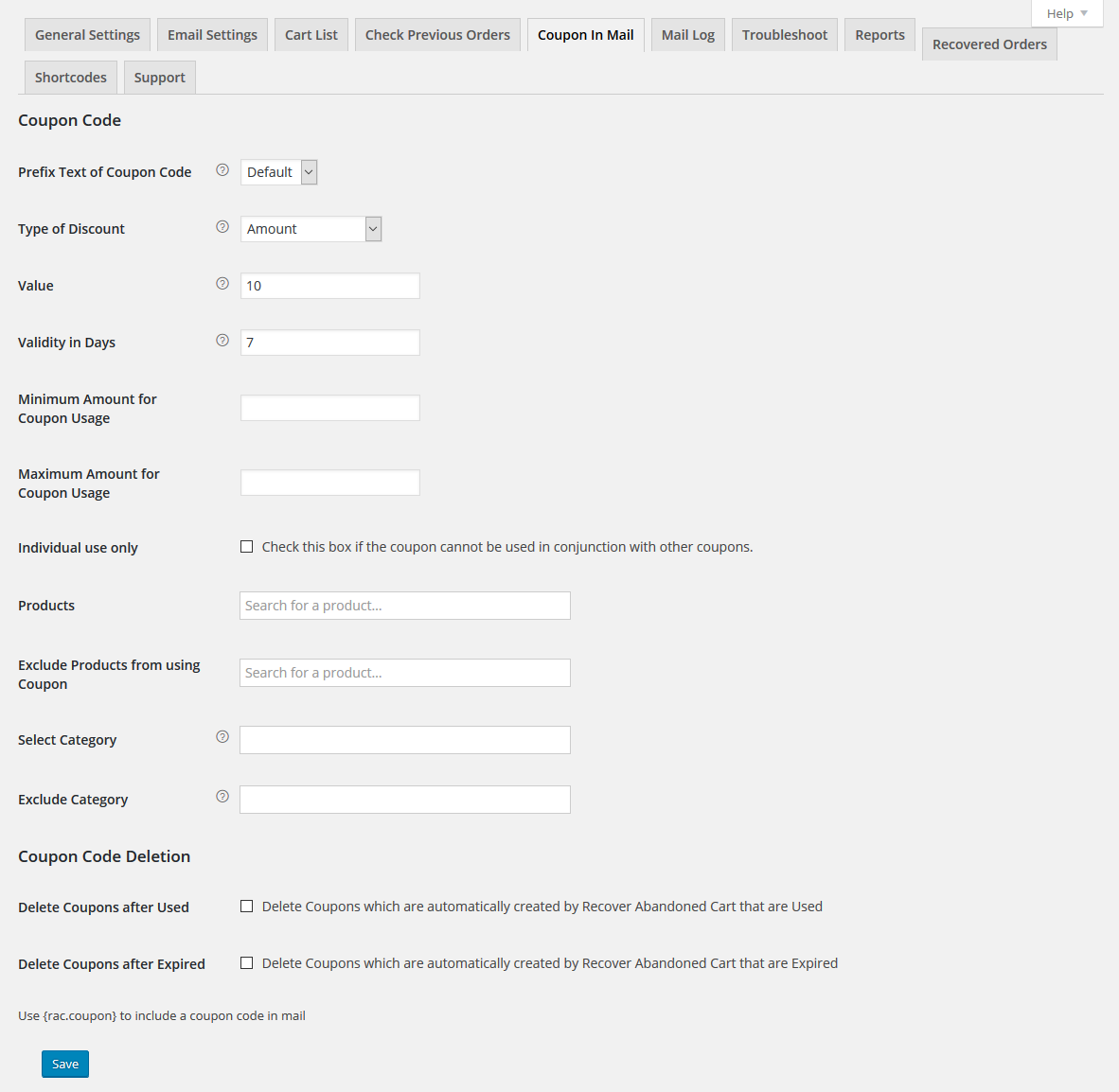 In addition to email captures, this plugin even records the phone number of a customer which will allow you to manually follow up on the potential customer.
Final thoughts
Here we've given you a list of advertising plugins you can use. We've covered all levels of plugins, from the most basic to the most advanced. Throughout this article, you were introduced to several useful abandoned cart recovery plugins that helps build a relationship with the customer which could make them loyal customers.
We hope this article helped you find the best abandoned cart plugins and solutions for your e-commerce stores.
Do you have any experience with the plugins we have written about? What is your favorite? Any say about these? Please leave your comments down below.
Thank y'all and warm welcome from Ninja Team!
https://ninjateam.org/wp-content/uploads/2019/07/Cart-Abandonment-plugins-wordpress.jpg
348
1081
Benjamin
https://ninjateam.org/wp-content/uploads/2016/10/avatar_256_transparent.png
Benjamin
2019-08-06 10:27:10
2019-08-06 10:48:45
9 Best WordPress Abandoned Cart Plugins