DEFINITIONS
HOW IT WORKS
GAME RULE EXPLANATION
WHAT TO PREPARE FOR A GAME
USER GUIDE
VIDEO (updating)
SCREENSHOTS
SAMPLE GAMES
SUPPORT
Accepted guess: the first comment with a number only from a Facebook audience
Option: a choice to answer your game's question. A question has 2-6 options.
Question: a title of your game
Vote: a reaction from a Facebook audience
Winner: the Facebook audience who guessed the exact/lower closest number to the winning number
Winning number: the number of total votes of the most chosen option
Authorize your website to connect to Facebook
Create your multiple-choice game in your website backend
This game content will be saved as an HTML file
Use Open Broadcaster Software to make it live stream on Facebook
When the game ends (after the predefined video duration), the result and Congratulations message will show on the live video screen
The game winner's contact will be stored in your backend database
Facebook users vote for the options they like by choosing the corresponding reaction.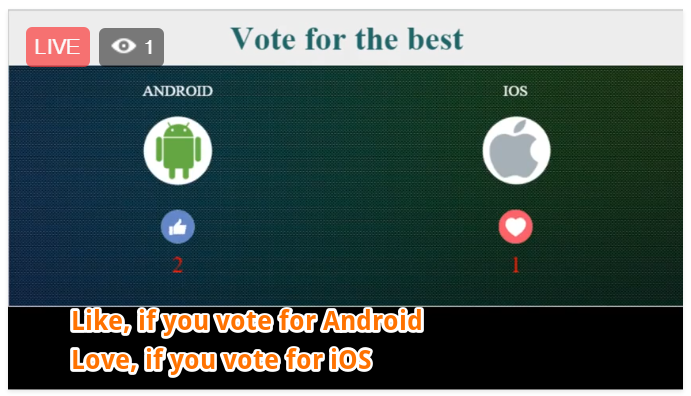 They have to leave a comment to show their guess for the winning number.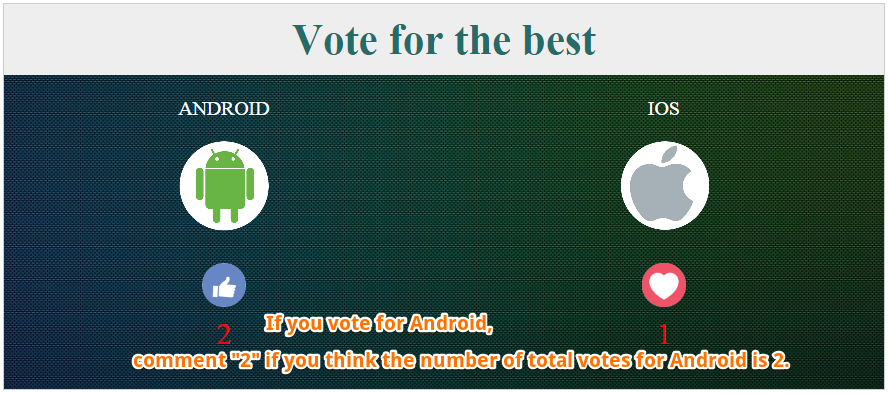 The one who votes for the most chosen option, and guessed the exact (or lower closest) number to the winning number, will win this guessing game.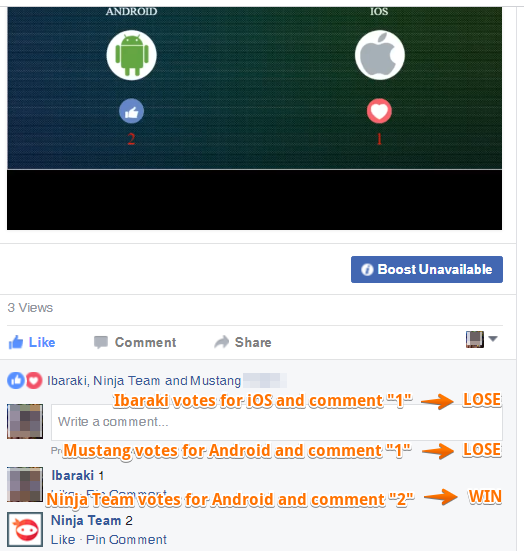 The Congratulations message will show at the end of the live video:

The final live stream scene looks like this: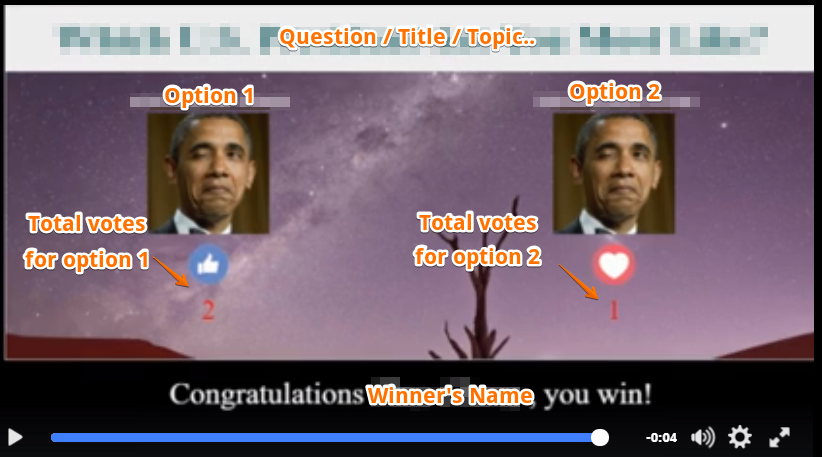 Your gift/prize for the guessing game winners will increase your fans' attention and promote your pages.
1: Facebook Live Reactions Guessing Game plugin (of course) :)
2: Your game (including a question, pictures & pictures' option descriptions)
3: OBS Studio in your PC. You can download it here for FREE
4: Reward for the game winner :D
Any buyers of Facebook Live Reactions Guessing Game can submit a ticket here to get instant support from us.
Ninja Team Premium Support Center
https://ninja.ticksy.com
---
Once again, thank you so much for purchasing Facebook Live Reactions Guessing Game. As I said at the beginning, I'd be glad to help you if you have any questions relating to this plugin. If you have a more general question relating to the plugins on CodeCanyon, you might consider visiting the forums and asking your question in the "Item Discussion" section.