Push Notifly Version 1.5
Top New Features & Benefits
Apart from creating "Notify Me" or "Get Notifications" button in page posts or widget, now Push Notifly v1.5 gives you the power to create "Notify Me" or "Get Notifications" LINKS!
What does it mean?
Well, this clickbait link is even more powerful than buttons!
Because you can share it anywhere!
And if anyone clicked it, you'll get their Facebook contacts & email address promptly!
All of those subscribers will be shown in your categorized database.
This is how you create the link in WordPress: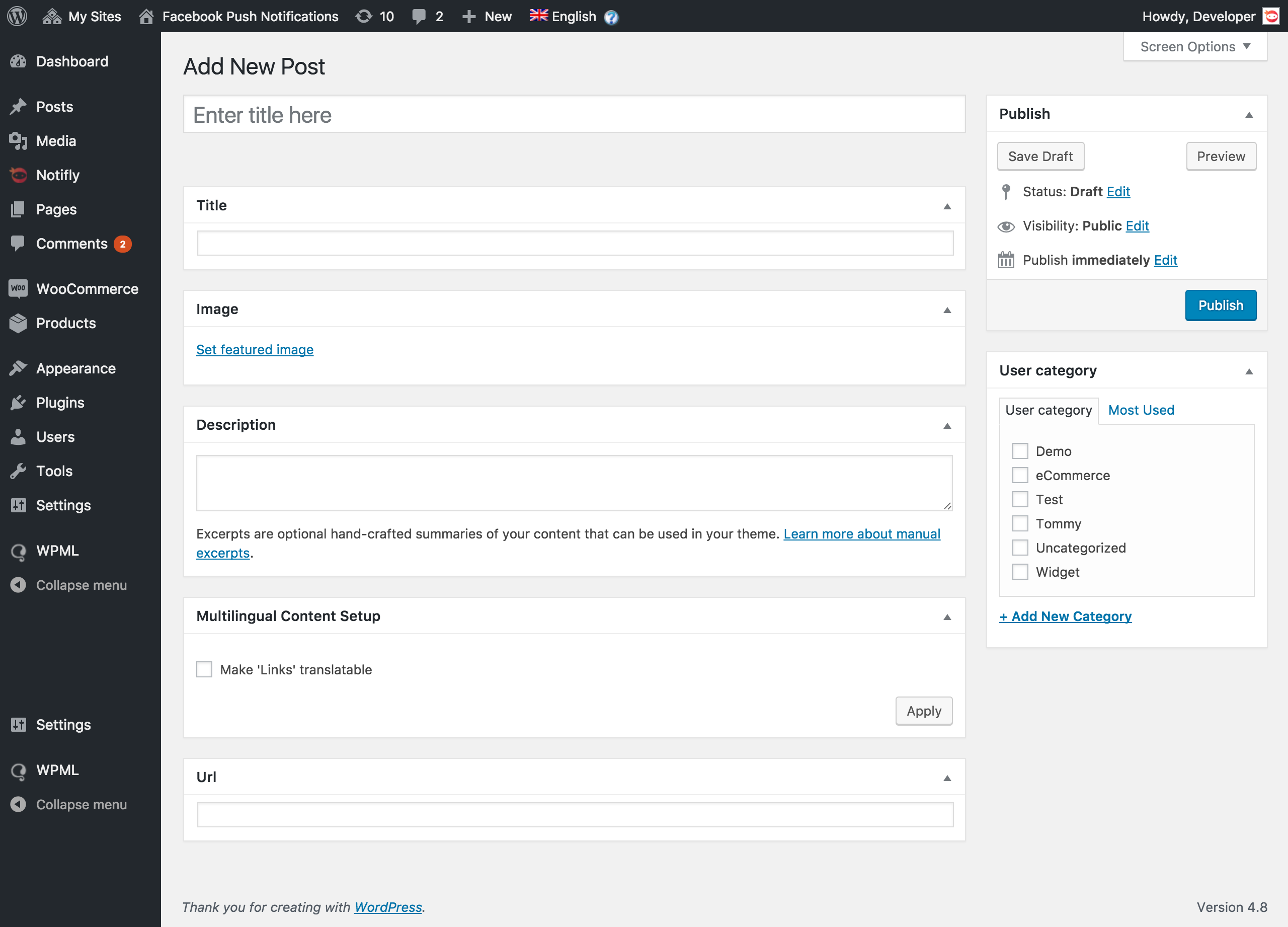 1
Enter title to generate link. This title won't show in your post.
2
Enter title to show as the post headline.
3
Type description for your link.
4
Set the featured image for this link post, recommended size: 1200×628.
5
Fill the landing page URL that you want the user to land on after they click the link.
6
Tick the categories that you want to label the users. Anyone who clicks this link will be automatically categorized in your lists.
Version 1.5 is packed with plenty of cool features that you can exploit as much as you want!