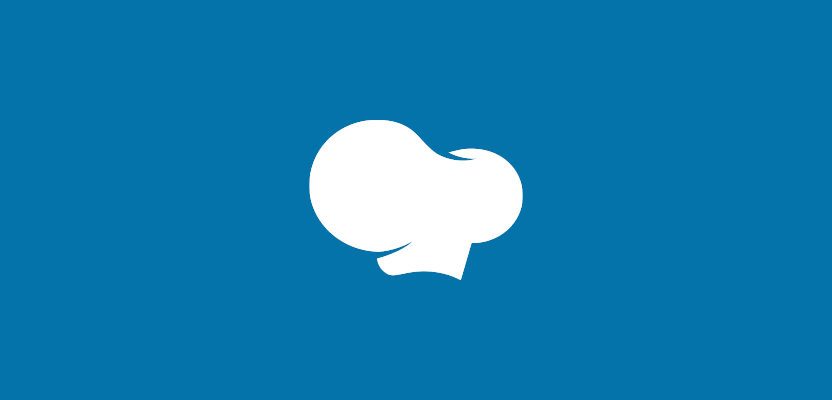 Have you ever imagined building an amazing website without executing any codes if graphic design is not your strong point?
Excited, yet?
Building an amazing website is a complicated task that takes you much time to undertake. Some platforms make the website design process easier and simpler such as WordPress, however, it requires you to put a lot of effort into the entire procedure.
So it's high time for you to need the support of WPBakery page builder.
Page builders are tools which enable you to create and design website with the remarkably powerful drag-and-drop components that make your website design quicker, easier and you can see the results at once.
Drag-and-drop editors are awesome for those who are non-website designers, beginners or non-tech savvy to help speed up their production in the long run.
In this article, we're going to introduce to you 8 of our favourite page builder plugins that will make your feel at ease and less time-consuming.
Let's get started!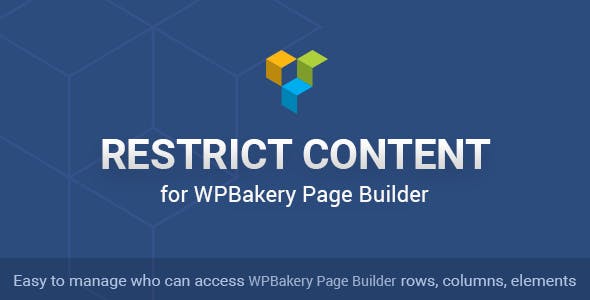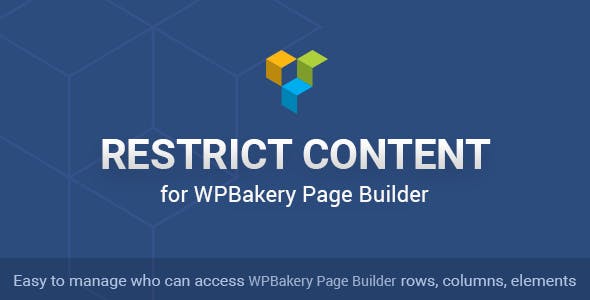 Restrict Content for WPBakery Page Builder is always the top priority when helping clients to choose a membership platform. When it comes to a fast and clean membership site, nothing is faster for end users than Restrict Content for WPBakery Page Builder.
This page builder plugin makes it extremely easy to deliver premium contents or grant privileges to your subscribers or show specific contents to guest users.
There are many features to focus on, with some of my favorites including:
Simply choose the audience
Work with visual composer
No coding required
Speed things up & save your time
Super easy to use
The primary benefit of this plugin is the ability to keep your exclusive contents to valued members and manage visibility throughout your pages, posts, modules and blocks easily with Visual Composer.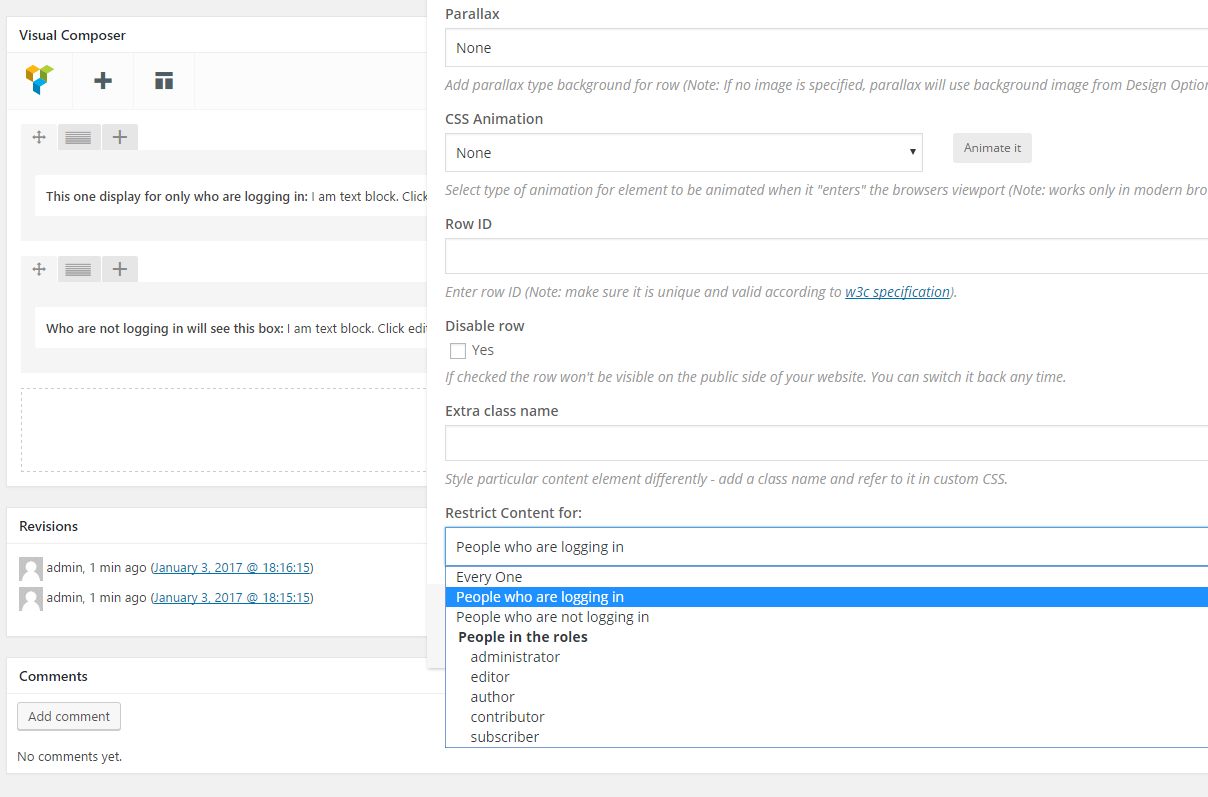 Overall, Restrict Content for WPBakery Page Builder is a easy-to-use and user-friendly page builder plugin offering a lot of functionality that is highly beneficial for membership controlling.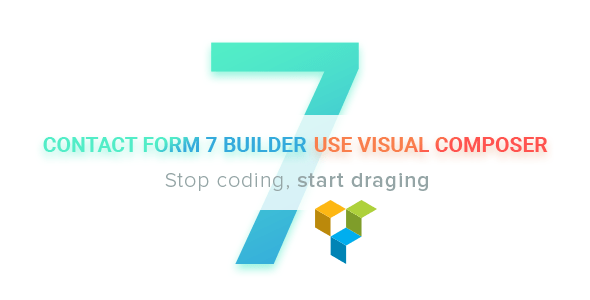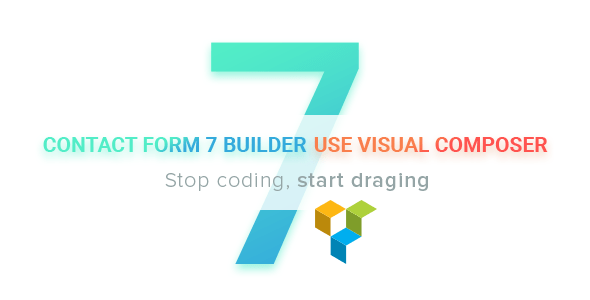 Are you using Contact Form 7 and getting tired of constantly making changes of your form's style and columns?
Now you can free yourself from this annoying coding difficulty.
With Moana Builder, you can just drag and drop elements easily the way you're doing with WPBakery Page Builder.
Keep calm, try Moana, and enjoy yourself!
Key features:
Simply drag and drop
Word with visual composer
No coding required
Speed things up and save your time
Super easy to use
This plugin allows you to build Contact Form 7 with ease by simply dragging and dropping fields into your contact form. It's easy as pie.
You can create the contact form like a bat out of hell and feel no more stress when your codes go wrong.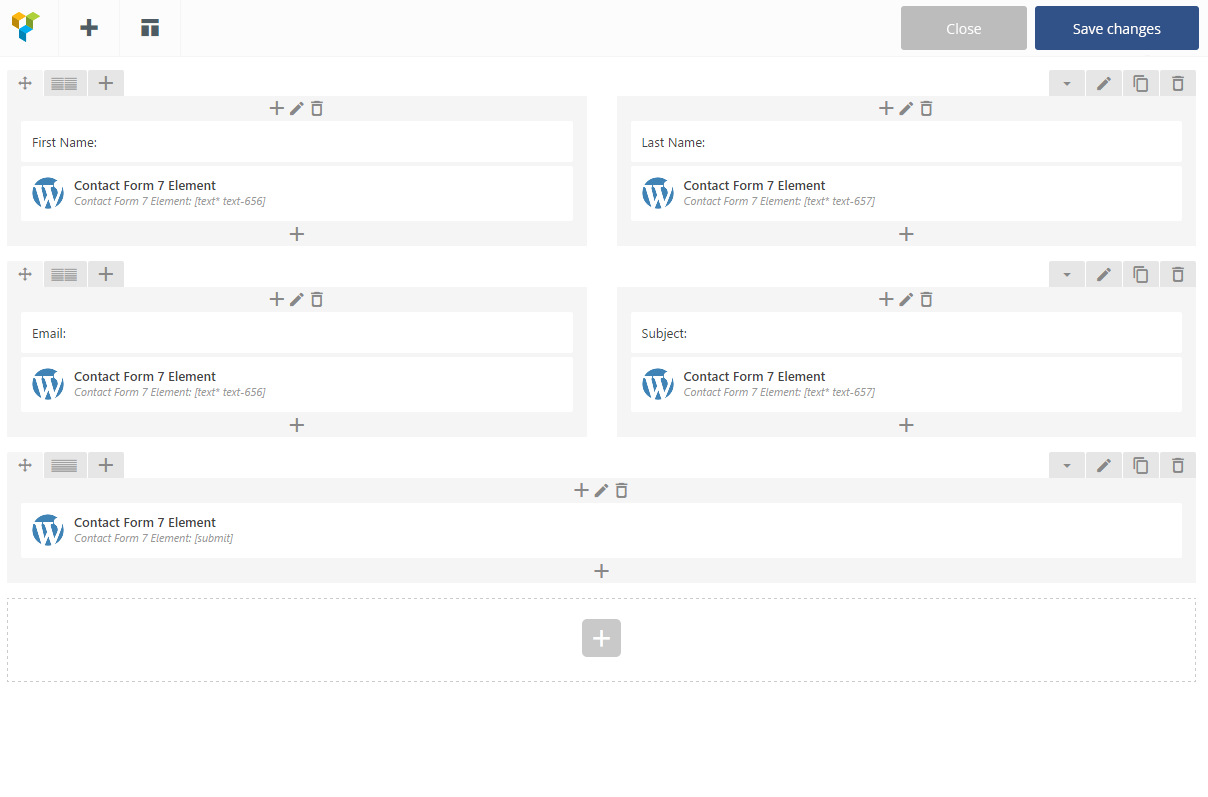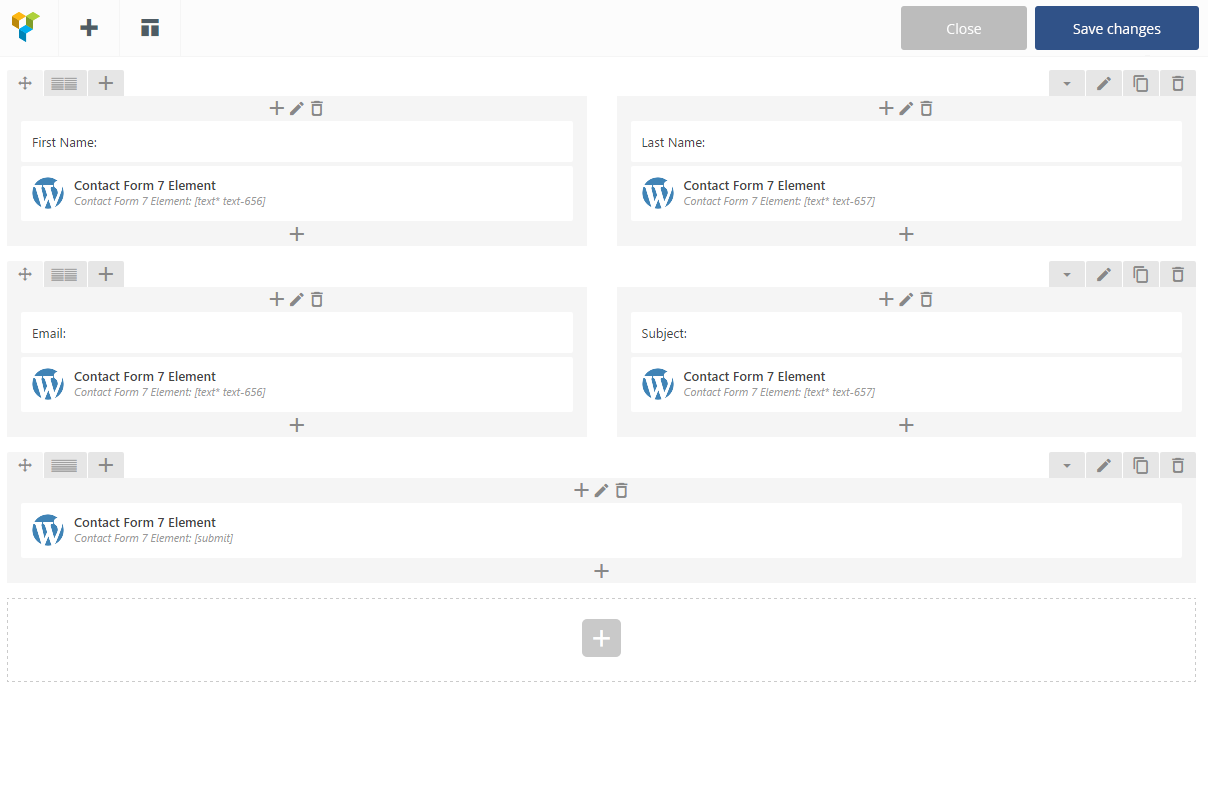 Overall, it may be said that this extension is super duper handy and a missing piece to the perfection of Contact Form 7.
If you are familiar with WPBakery Page Builder and currently using Contact Form 7, this is the plugin you are looking for.


Massive Addons is one of the most comprehensive packages for expanding the functionality of Visual Composer. It has been acquired reputation over the past two years.
This all-in-one addon is equipped with numerous useful features that will definitely make web designer pleased.
Massive Addons gives you rich customization with over 70 shortcodes and additions, 35 page templates, 1700 presets, 15 tutorial videos and a lot more to explore and use on your WordPress site.
The user interface of this WPBakery addon is self-explanatory and easy to use by providing step-by-step setup wizard where you choose which components to install.
Virtually all the features of each shortcode can be edited — from colors to animation effects.
If you have no idea where to start on the design of a new project, then 35 page templates are exactly what you are looking for. These templates are easily edited in accordance with the theme of your site and help produce the idea from scratch.
Overall, the quality of the design in combination with the easy-to-use interface makes Massive Addons the right choice when it comes to Visual Composer add-ons.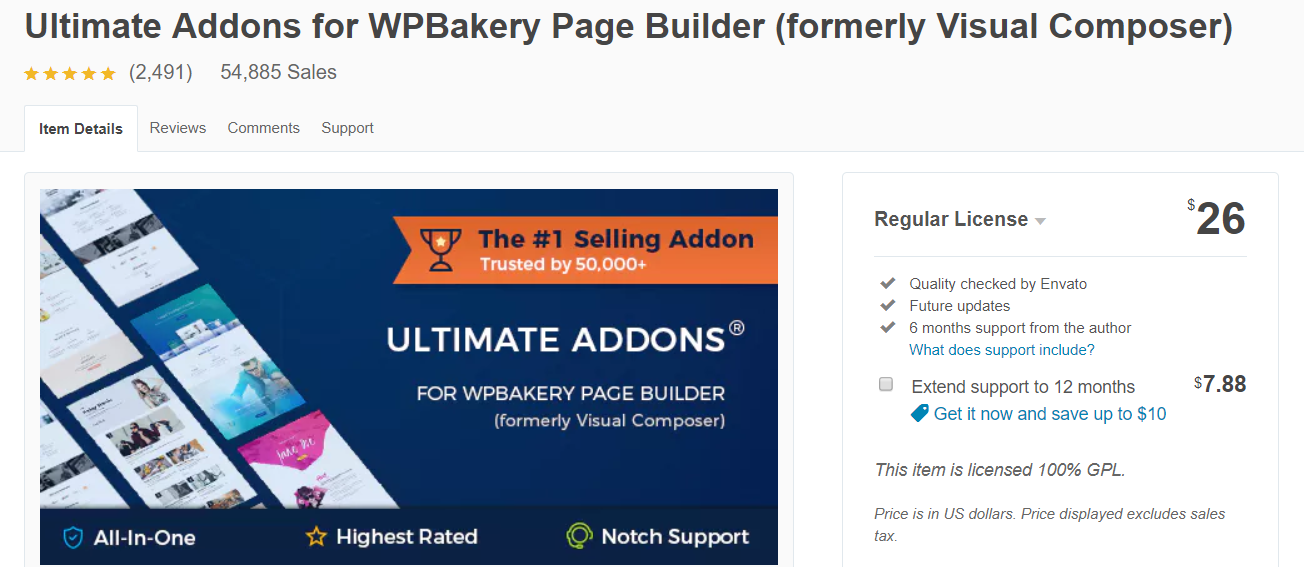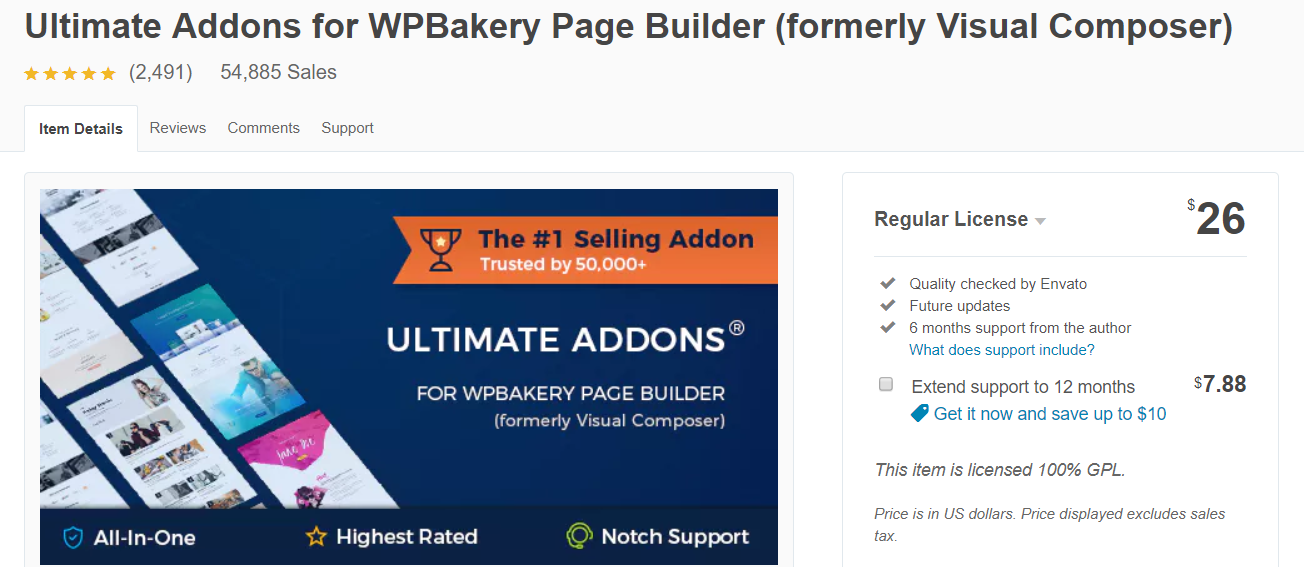 The Ultimate Addons is one of the most high-rated and best-selling add-ons for Visual Composer with more than 40,000 sales to date. This addon works constantly to compete with competitors with about 20 updates since its first release that meets the needs of various designers.
This add-on offers all vital elements to build up a totally functional and good-looking page. Every single element in the package is meticulously designed in terms of details for a simple purpose of giving you a good experience.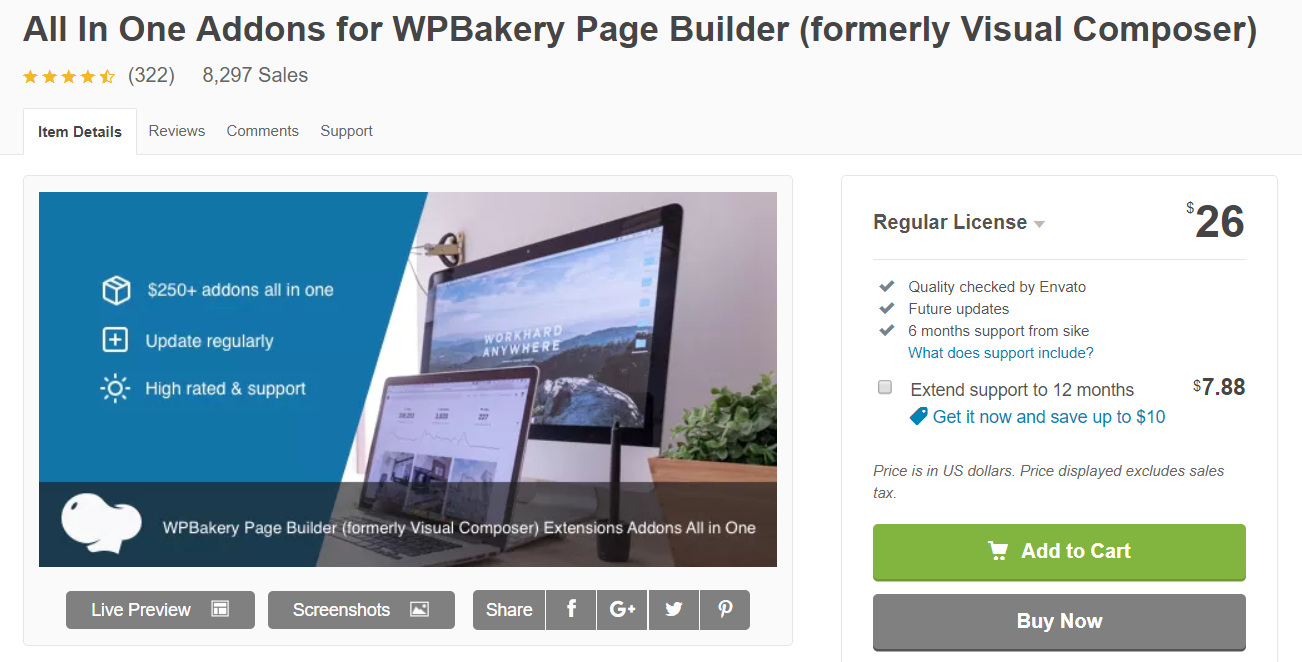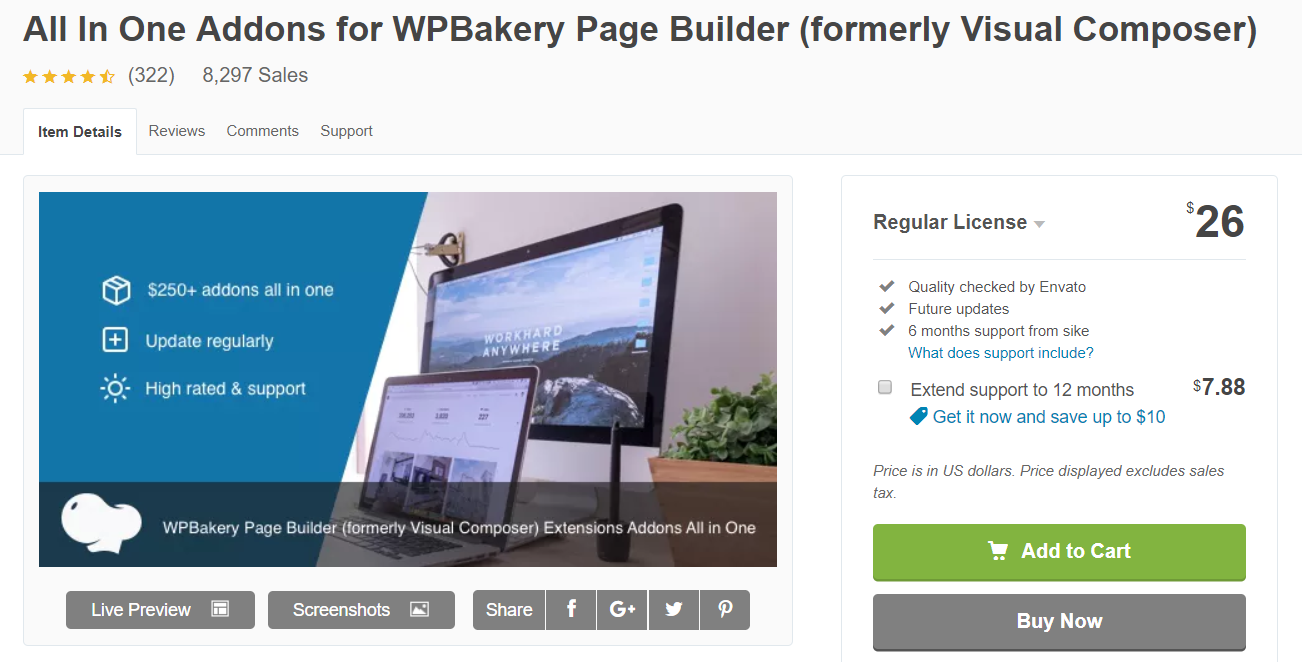 An oldie but goodie, All In One Addons combines 64 different functions in one powerful tool that greatly extends WPBakery Page Builder.
All the add-ons are in a simple design and extend WPBakery Page Builder with more function. This bundle works fine with WPBakery Page Builder that installed as plugin.
All In One Addons comes with over 250 WPBakery page builder addons, giving you plenty of design elements and the freedom to create the website easily.
This powerful extension comes with various elements such as Before & After sliders, a responsive timeline, Google Material slider, image hotspot, flip box, gradients and the list goes on and on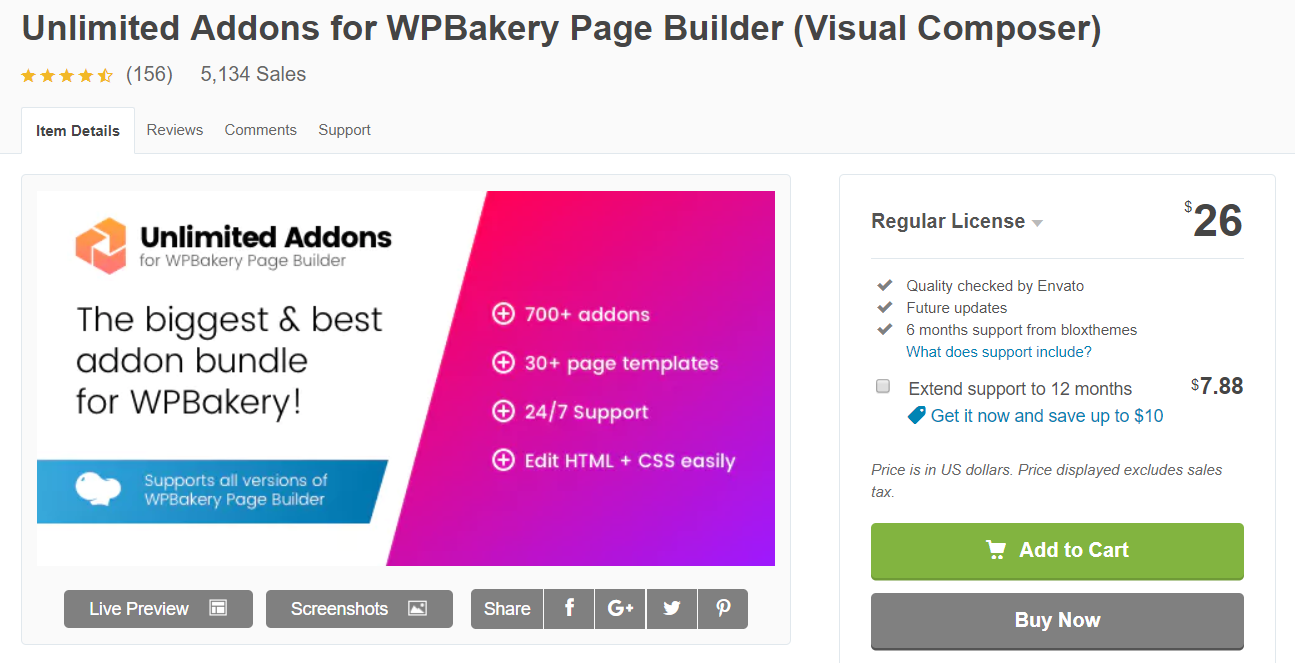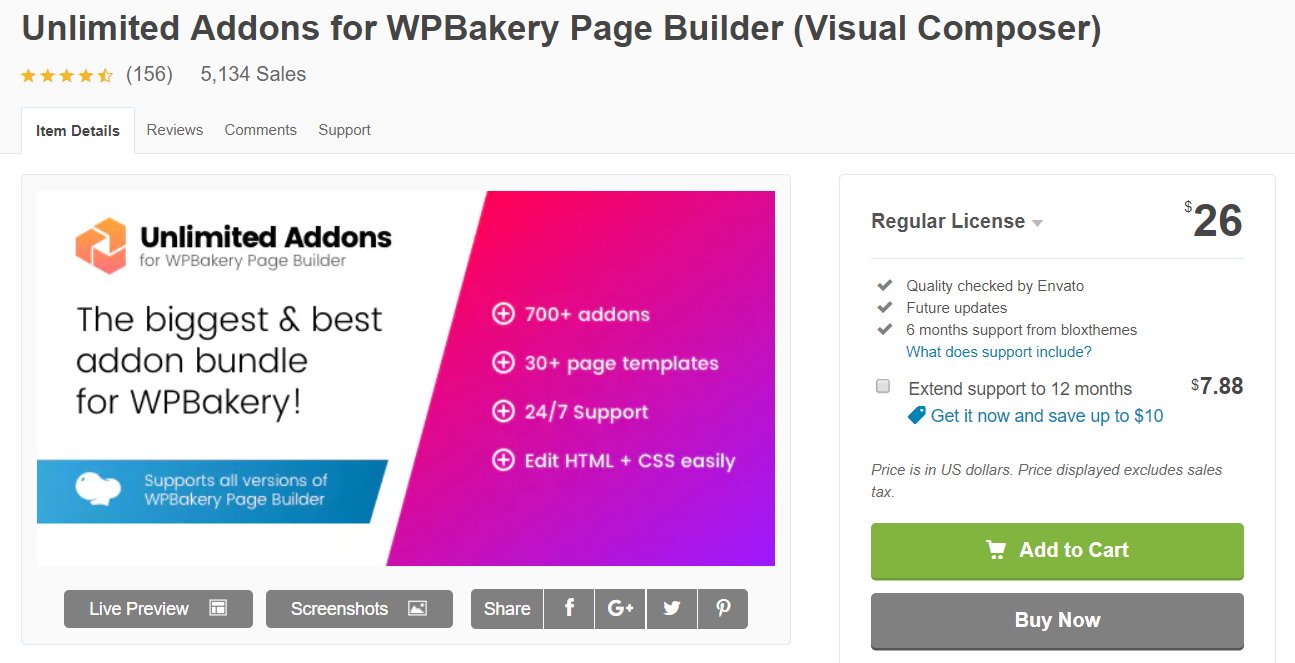 Unlimited Addons is gradually making its mark and increasing positive reviews for its quality and visual appearance!
The plugin offers rich personalization with over 700 add-ons, 20 layouts and 30 templates that you can change the overall look the way you want. This is always a good approach if you are a newcomer.
All addons are completely unique and designed individually to fit into your WPBakery Page Builder (Visual Composer) website.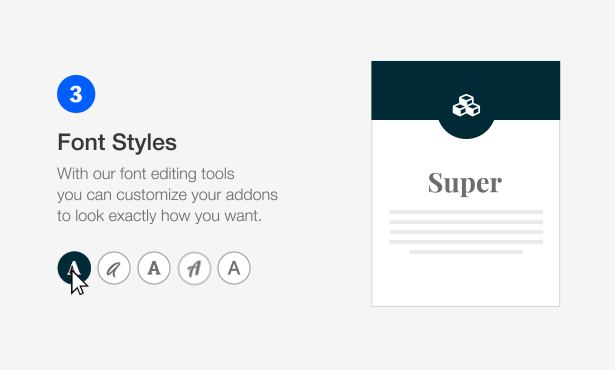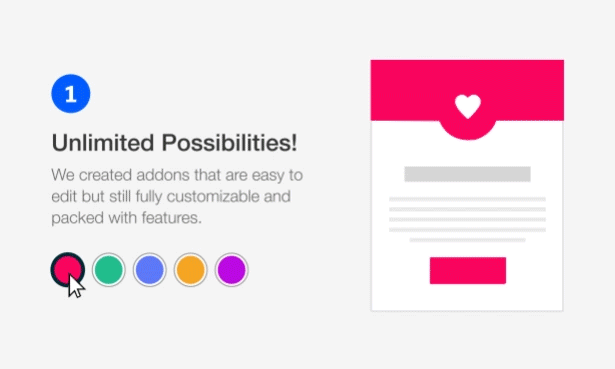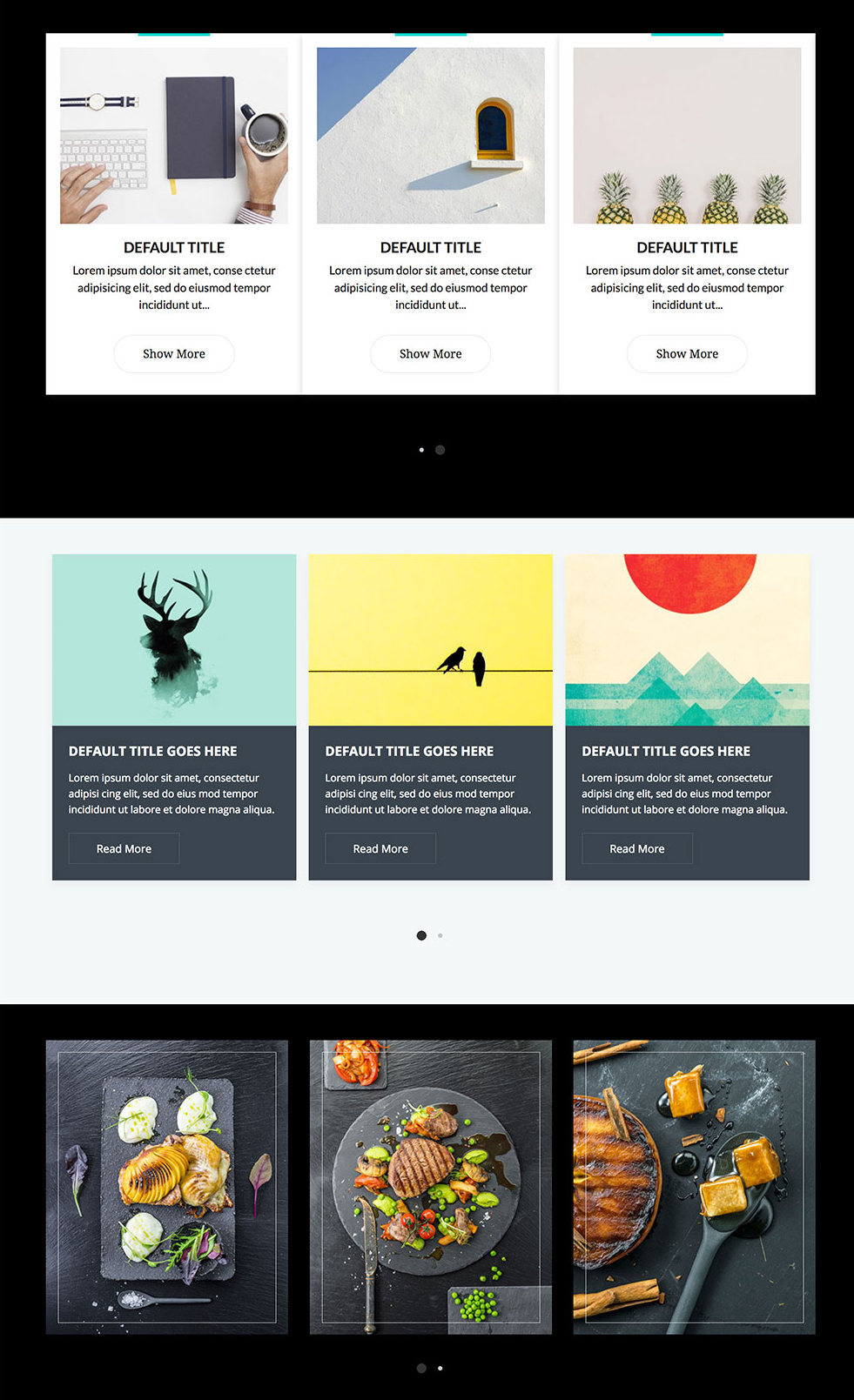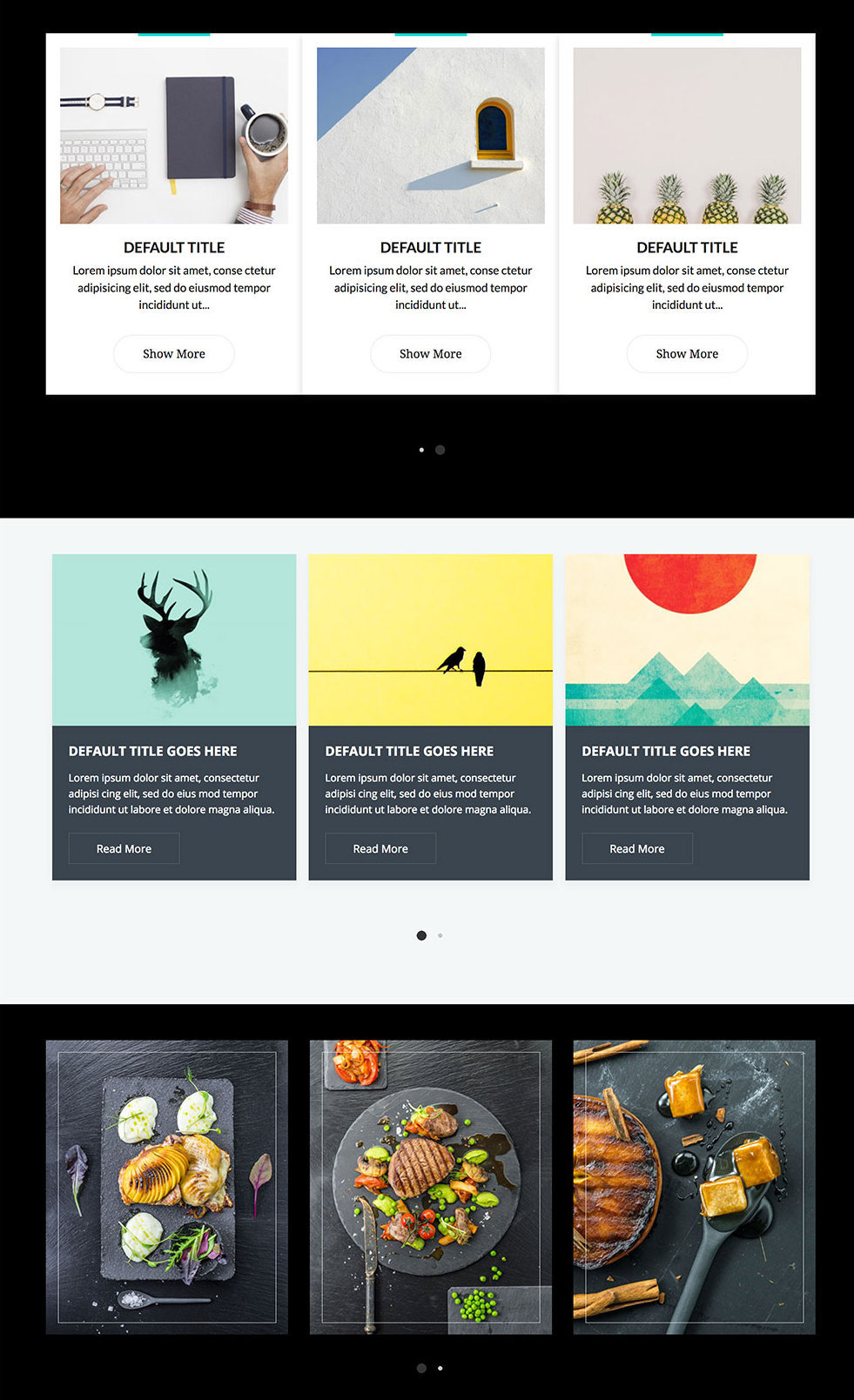 The addon is also built with different bundles in combination with various elements for your specific needs. Plus, Unlimited Addons include two powerful tools, Sliders and Headers, that really make it stand out from the crowd.
Overall, Unlimited Addons is a great full featured plugin that will gain even more popularity in the future.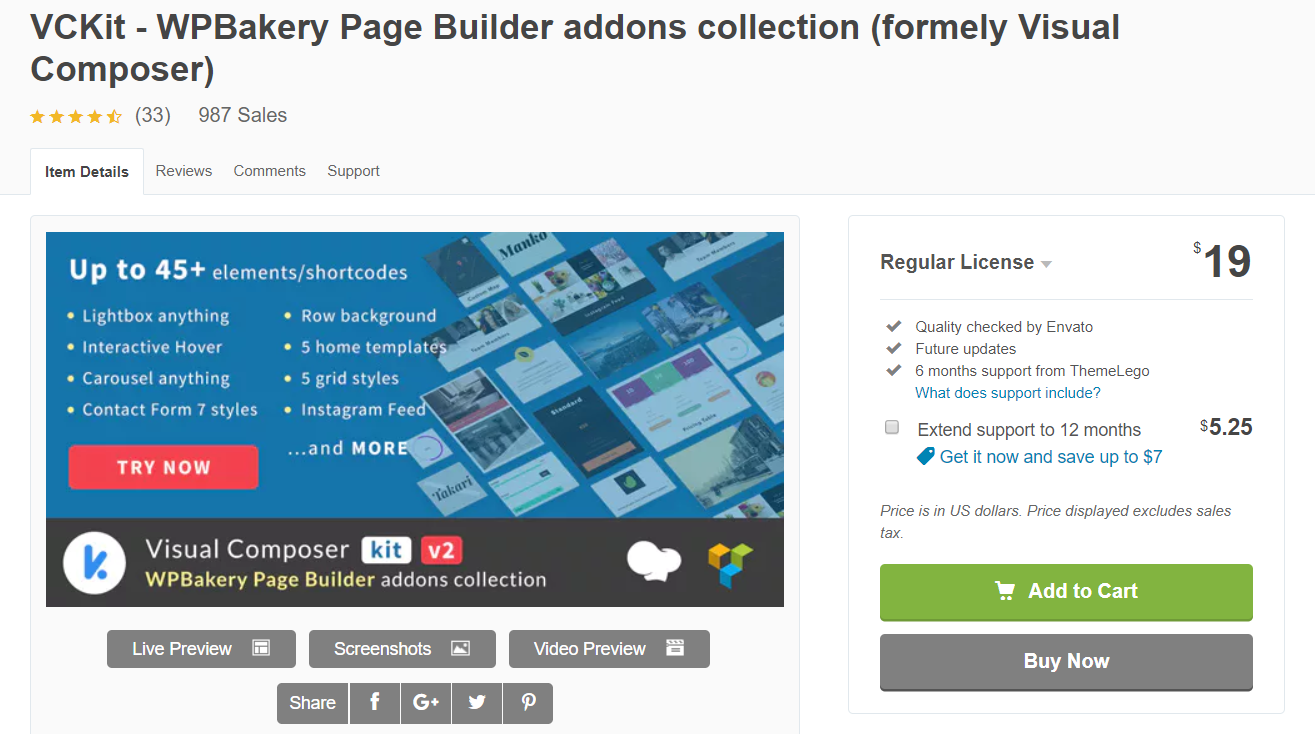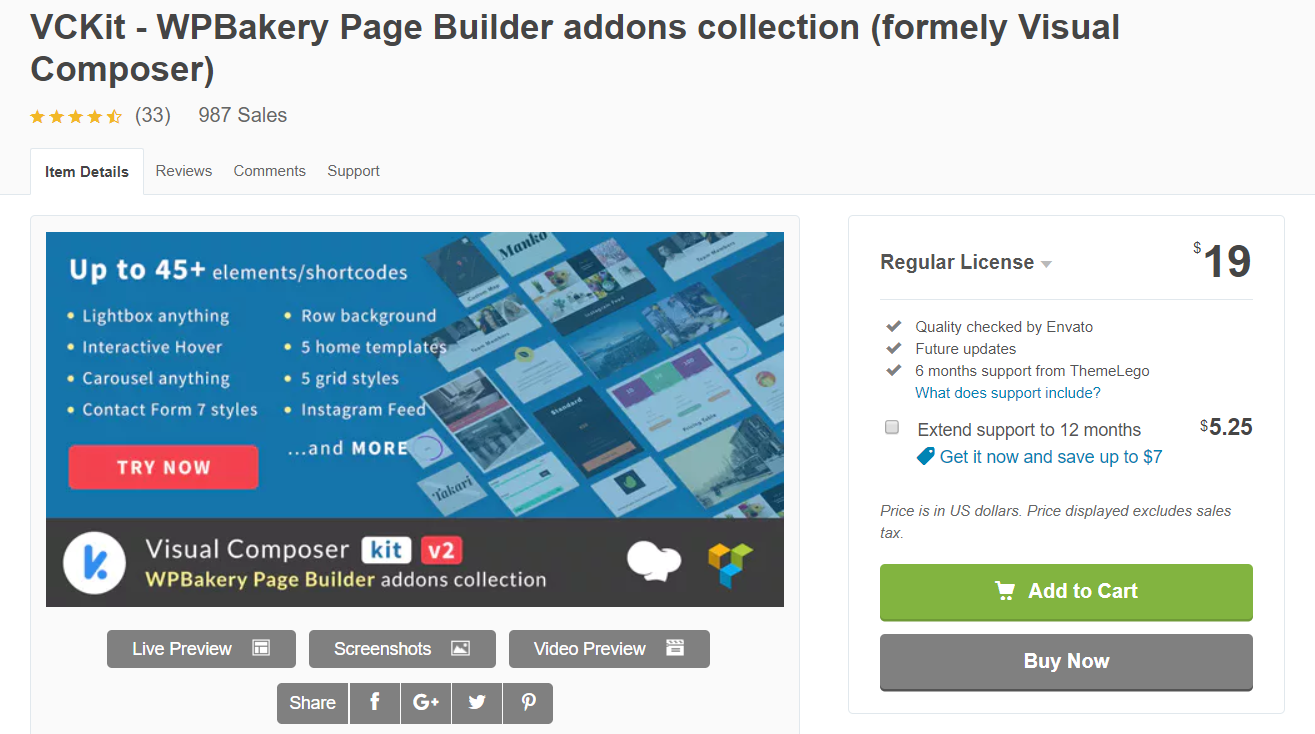 Visual Composer KIT is a new kid on the block, publishing on the market in early April 2018. With over 40 beautifully designed elements and highly customized features, this all-in-one addon will definitely be the tough competitor at CodeCanyon in the upcoming months and years.
Visual Composer KIT is a must-have WordPress page builder add-on to work efficiently with WPBakery Page Builder for WordPress. It can be seen as a powerful tool to help build an amazing WordPress website with the support of amazing features.
With the easy-to-use interface, you do not need to worry much about web development because this add-on does not require much coding experience.
Get ready for the highlight site with happy customers, our support team promises to accompany until meeting your expectation.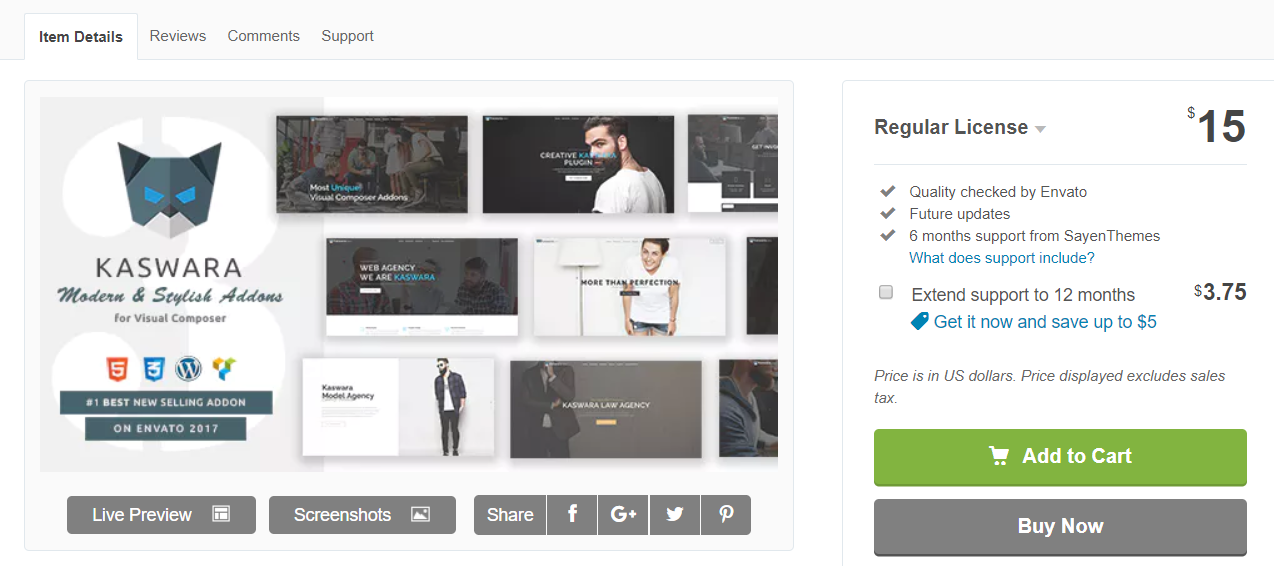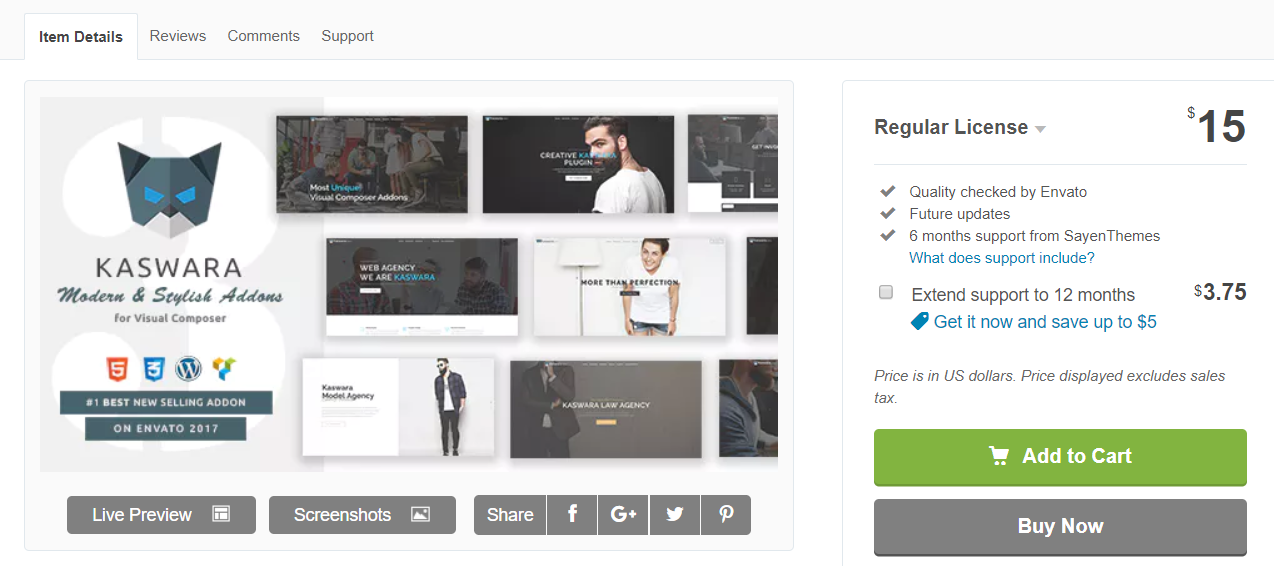 Kaswara is a newcomer in the WPBakery market released in January last year with its easy-to-use, modern and elegant designs. Although this is a newly-released member, it's now offering 45 elements and over 550 shortcode options and has become one of the most powerful and useful kit for WordPress site owners.
Kaswara also provides a number of elements that you can find useful such as price boxes, contact forms, alert boxes or social icons, etc. All of these elements are displayed in different styles, and interestingly, you can make your own personalization by changing the appearance of any items through built-in visual editor.
Another useful feature of this WPBakery page builder plugin is that it allows you to copy elements, shortcode or widget and paste it wherever you need.
Plus, Kaswara offers numerous useful features for personalisation such as fonts or shortcodes. You will find unique editors for both of these important elements of your site.
Wrapping Up
All of the plugins in the collection are very useful and inexpensive. They will serve you well and help expand your pages to a whole new level of creativity and user experience with cool animations, custom sliders, dynamically generated content, and much more.
Do you have any experience with the plugins we have written about? What is your favorite? Any say about these? Please leave your comments down below.
Thank y'all and warm welcome from Ninja Team! 😊
https://ninjateam.org/wp-content/uploads/2019/02/wpbakery_logo-832x400-1.png
400
832
Benjamin
https://ninjateam.org/wp-content/uploads/2020/10/ninjateam-logo.png
Benjamin
2019-02-27 10:51:15
2020-08-13 14:53:12
8 Best WPBakery Page Builder Add-ons