WordPress Gutenberg is undoubtedly a revolutionary new editor that has got mixed reactions from the worldwide WordPress users.
Why using Gutenberg plugins?
Although the new WordPress Block Editor is offers great blocks to create content, it's not flexible in content creation and lacks numerous essential features that make it more fantastic and attractive. That's why Gutenberg plugins are come out and bring in a whole new interesting experience towards the block editor.
We have spent hours on research to collect the top 9 best WordPress Gutenberg blocks plugins. Please read this till the end to explore amazing new Gutenberg blocks. Okie?
Let's get started!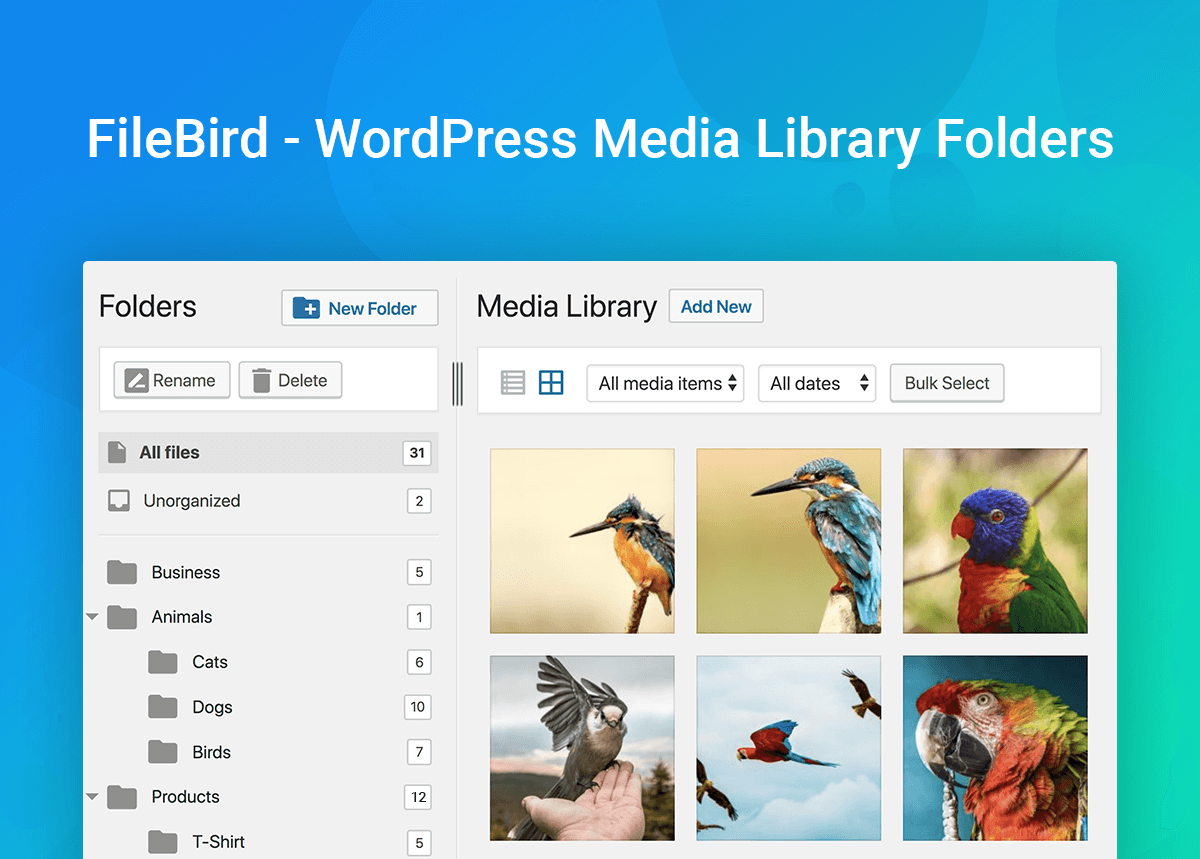 FileBird uses Gutenberg to build gallery, you can have a better gallery for your site in just a few minutes.
This is FileBird Gallery Block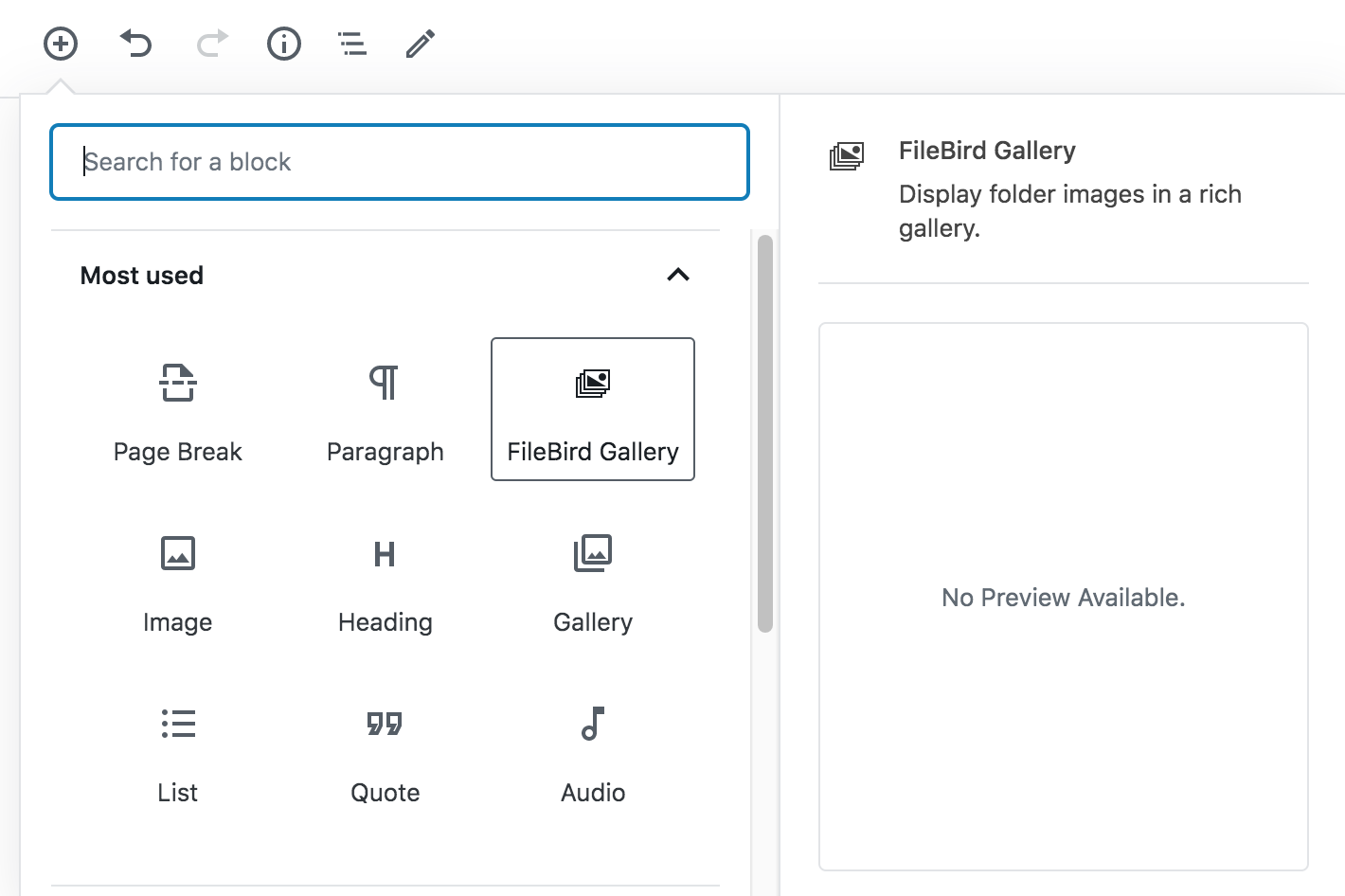 You can add images easily by selecting folders.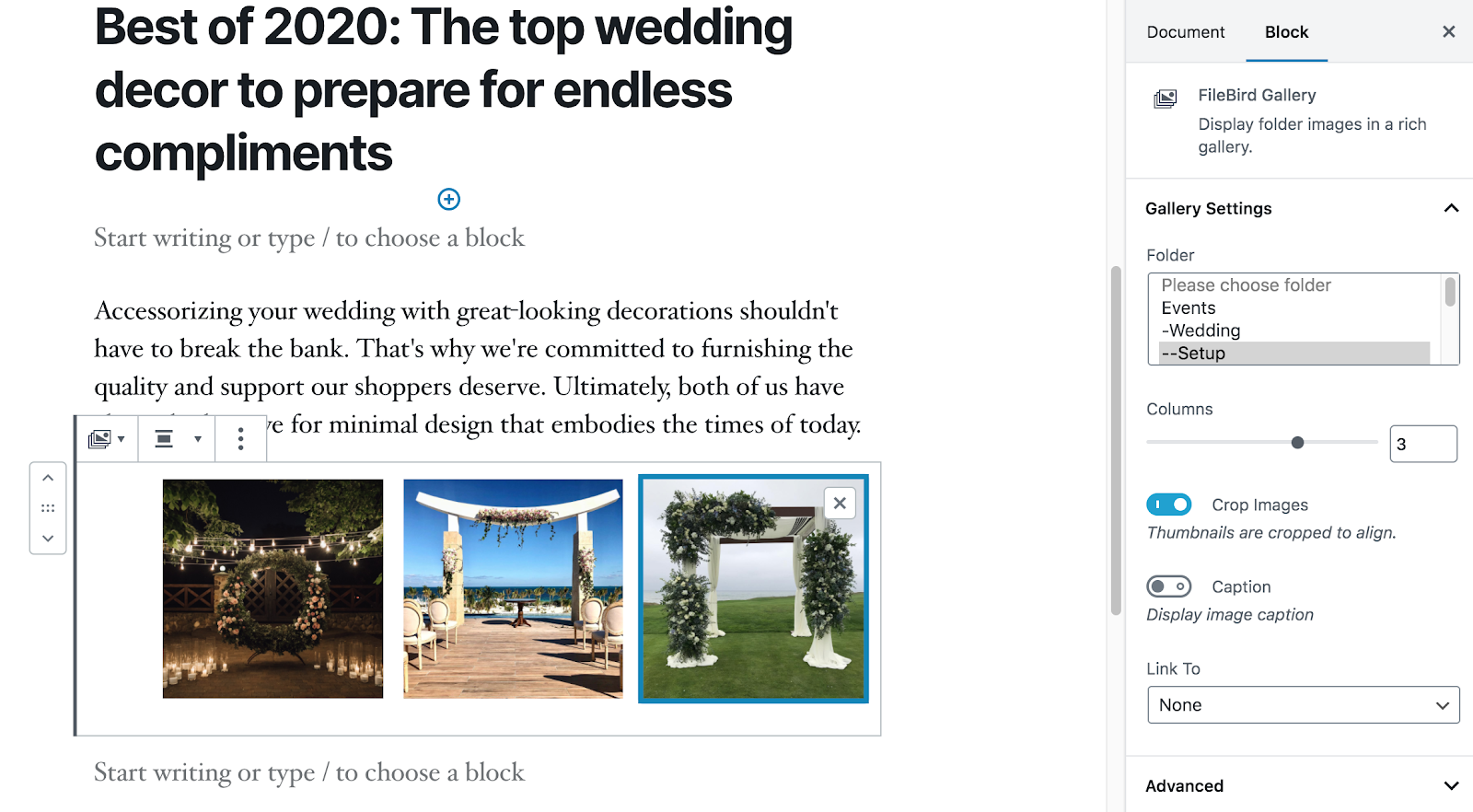 This plugin is 100% mobile responsive solution, so your gallery will always look great on all devices (mobile, tablet, laptop, and desktop).
We took the pain out of creating gallery and made it easy. There are smart business owners, designers, and developers who love FileBird and you will too!
Atomic Blocks is by far one of the most reliable options among all the current available Gutenberg block collections on the market.
The plugin is described on its official download page as follows:
"Atomic Blocks is a collection of content blocks for the new Gutenberg block editor. Blocks are chunks of content such as paragraphs, images, galleries, columns, and more. Building blocks give you more control to quickly create and launch any kind of site you want!"
There are many features to focus on, with some of my favourites include:
Includes eleven new Gutenberg blocks.

Adds post grids, containers, testimonials, share icons, and much more.

Separates the new blocks to avoid confusion
Atomic Blocks currently contains eleven blocks, namely post grids, containers, testimonials, inline notices, accordions, and more. In order to familiarize first-time users with the UI and help avoid confusion, this Gutenberg plugin separates all its new blocks into a new tab once you start up the plugin.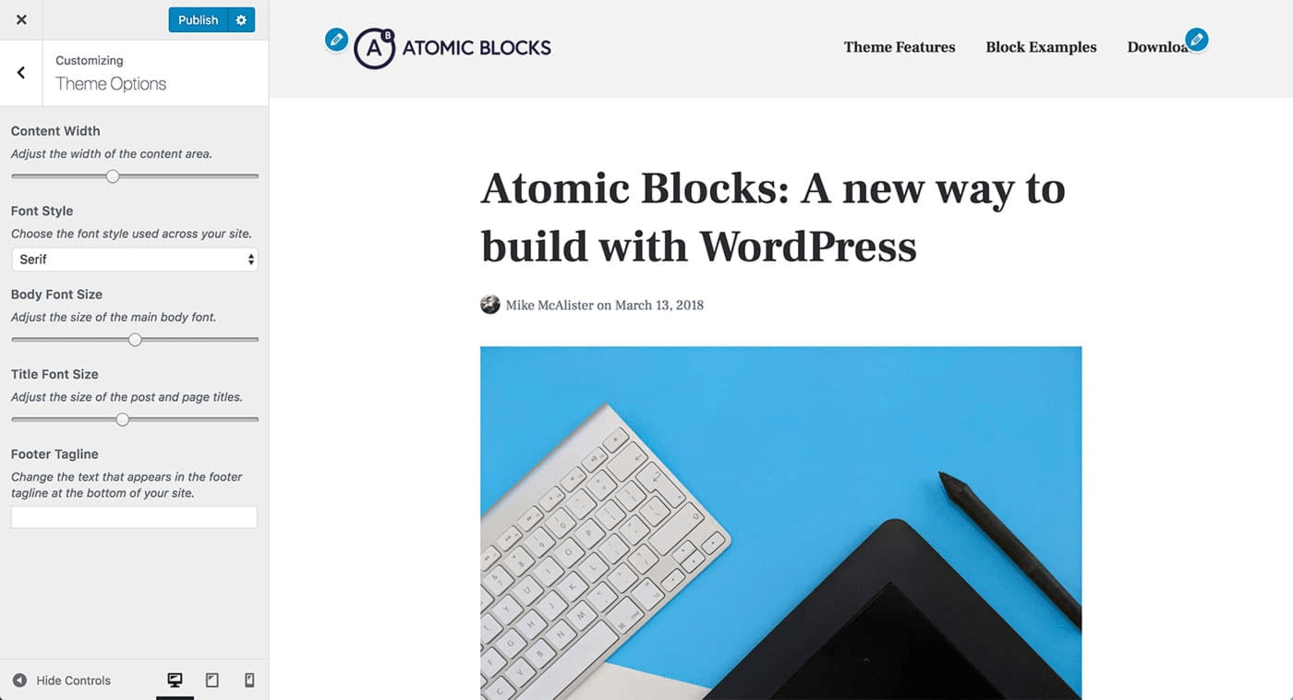 Additionally, what makes this plugin stand out from the crowd is its theme support called Atomic Block theme and it's totally compatible with Gutenberg.
The Atomic Blocks theme offers a self-explanatory and gorgeous minimalist design with a single-column layout that is flexible and responsive. It scales perfectly to any screen size and mobile device.
Overall, the Atomic Blocks collection is a must-have extension for those who want to extend more options of the new editor's functionality.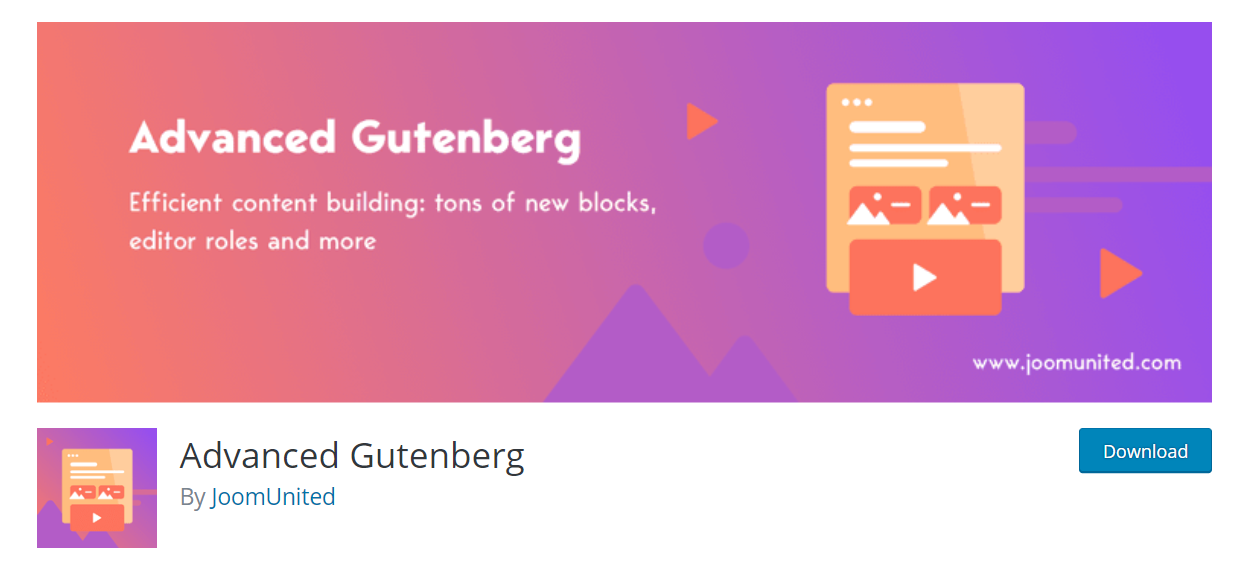 Advanced Gutenberg is an improvement of the current WordPress block editor that gives you more control and new blocks. Especially it's completely FREE.
Here's the plugin's tagline:
"Advanced Gutenberg adds the missing blocks and configuration you need to build professional websites. Take the control of the new Gutenberg editor with user edition profile configuration and 20+ new blocks and options."
Advanced Gutenberg provides a full control over all the editor tools: filter the blocks available for each user role, or even per user. What's more, the plugin comes with a number of time-saving tools, namely a table manager block, an accordion and tab blocks, a contact form block and many more! And it's completely open source and FREE.
It's easy to see the new Advanced Gutenberg blocks. All the new blocks are shown in purple.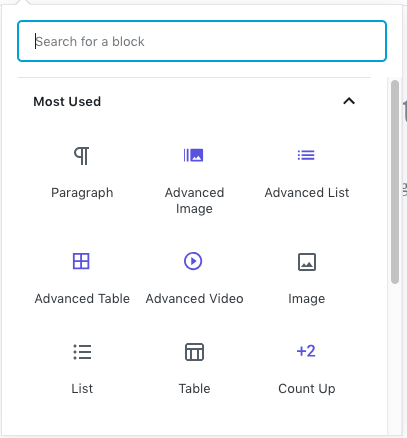 In addition to offer blocks, with this plugin, you can create edition profiles and assign users or a group to a profile. You can basically personalize and create custom CSS styles, edit icons color, and change the block configuration.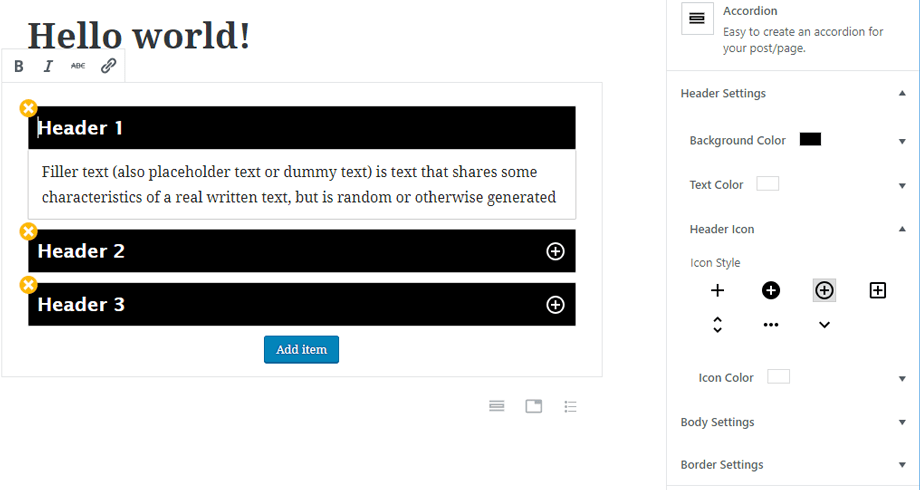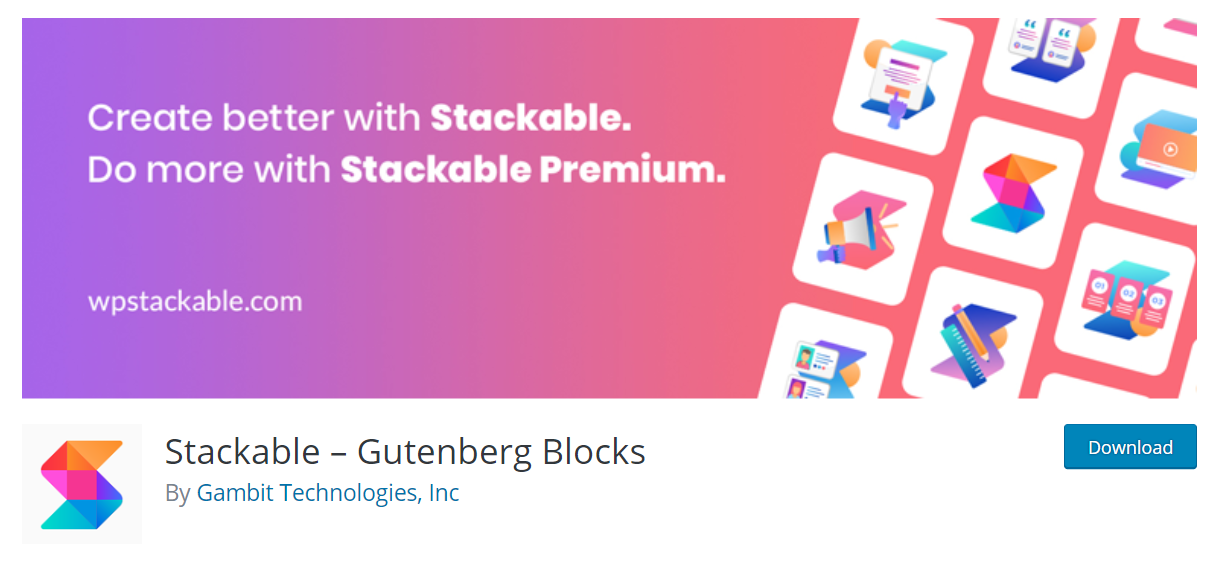 Stackable WordPress plugin offers ready-to-use blocks for the Gutenberg editor. With the blocks provided by this plugin, you can create beautiful landing pages and websites. Currently, it includes 17 new blocks you can add to the editor, including some that are similar to the ones provided by Atomic Blocks.
Here's the plugin's tagline:
"Stackable is a beautiful collection of ready-to-use blocks for Gutenberg – the new WordPress editor. Stackable's blocks gives you the capability to build awesome front pages and landing pages."
Some of the things that I like about this plugin include:
Include 17 new Gutenberg blocks.

Customize your new blocks by changing their background, adding animations, modifying text sizes, and more.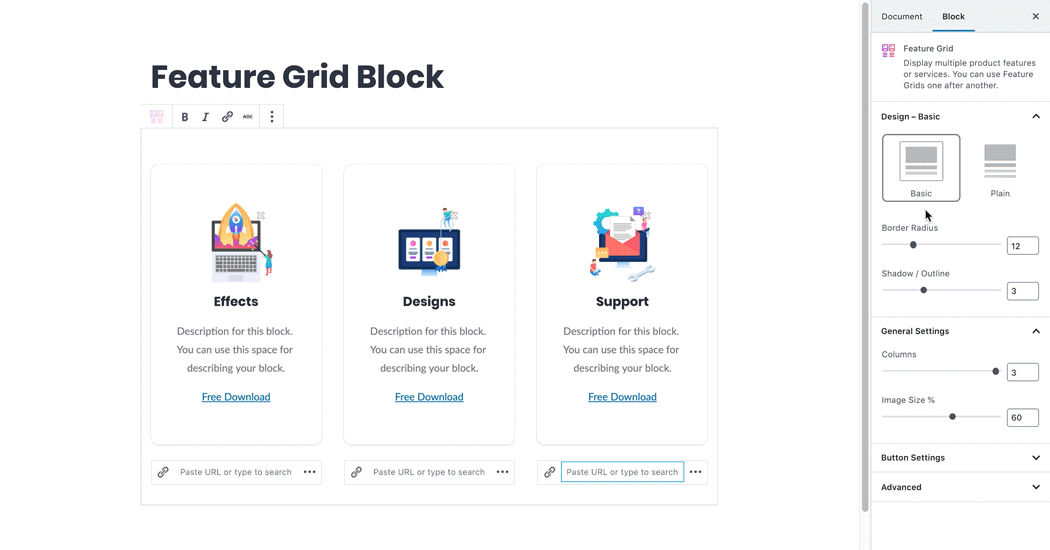 The noticeable characteristic of this WordPress Gutenberg plugin is mainly based on the number of blocks making it one of the biggest block collections on the market.
More importantly, all of Stackable's blocks are highly polished. The plugin also offers advanced customization options such as enabling you to add and change background images, animations, and more.
Getwid is one of the biggest free block libraries – 24 blocks for now. All the blocks are performance-oriented and lightweight, and won't be slowing down your website no matter how complex designs you build using them.
Among the Getwid blocks, you'll find Section block, Image stack gallery block, Banner block, Social links block, Price box block, Progress bar block, Testimonial block, and many others. 
Here's the plugin's tagline:
Getwid is a collection of 24+ comprehensive Gutenberg blocks that greatly extends the library of existing core blocks. It enables you to create efficient landing pages, showcase vibrant services pages, build eye-catching portfolios, and make your overall transition to Gutenberg less stressful!
Once you install the plugin, the Getwid blocks will appear within Gutenberg editor conveniently grouped together for easier access and use.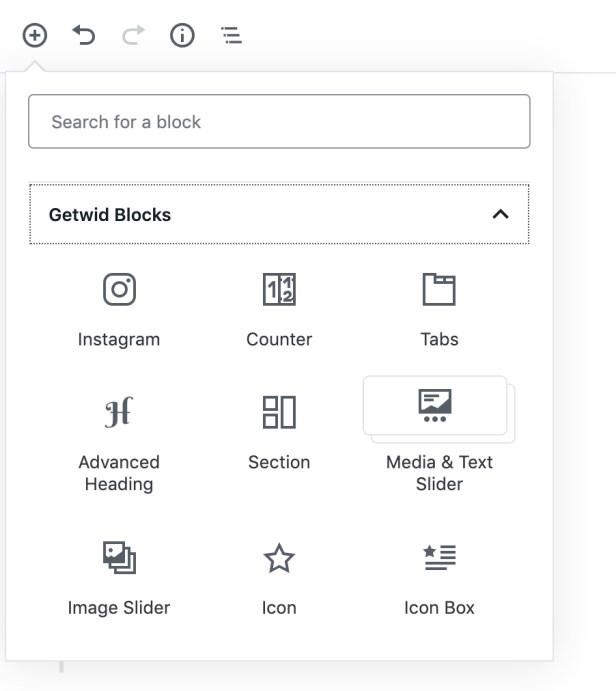 Some of the great Getwid's features worth mentioning are:
Variety of settings for each block: you can tweak colors, fonts, shapes, sizes, spaces, styles, animation and other block properties if needed.

Inherits the design settings (styles) from your WordPress theme.

Many Getwid block allow for custom CSS.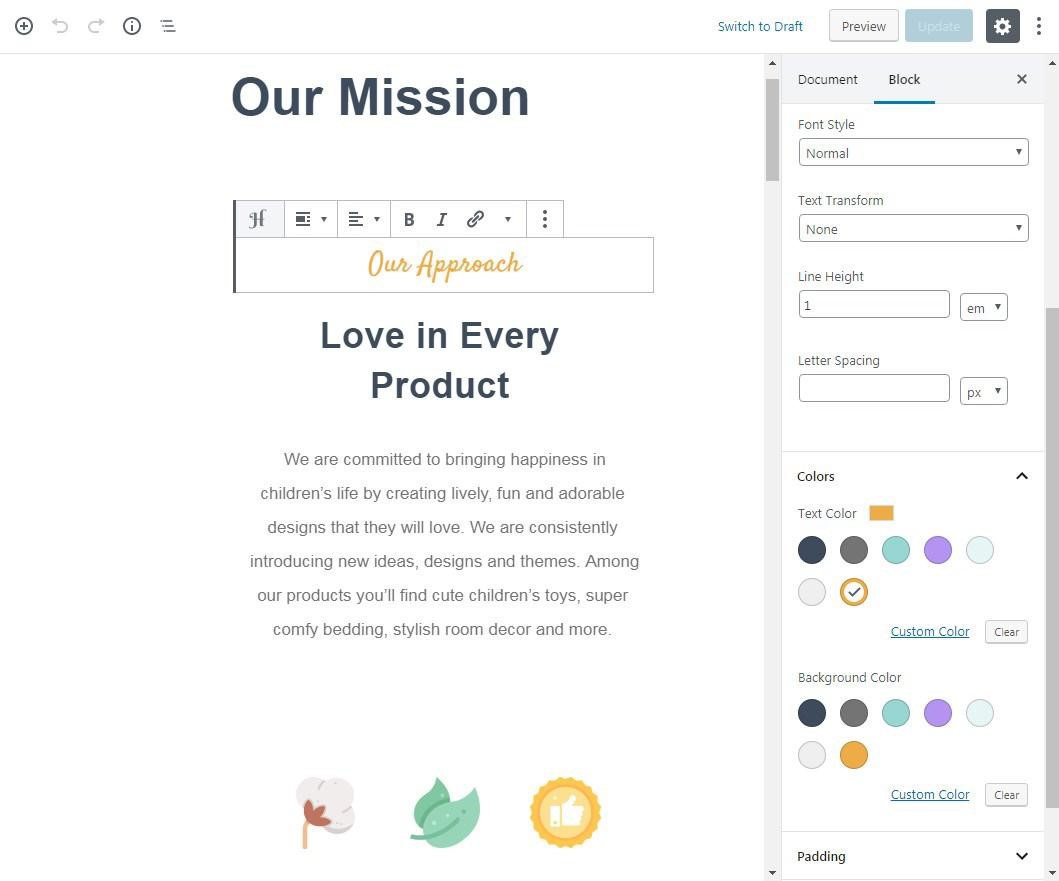 Plus, the plugin provides a unique block that yet is not available in other plugins of this kind – Instagram block. Using it, you can import Instagram posts to your WordPress site without even having to leave Gutenberg. A huge time saver!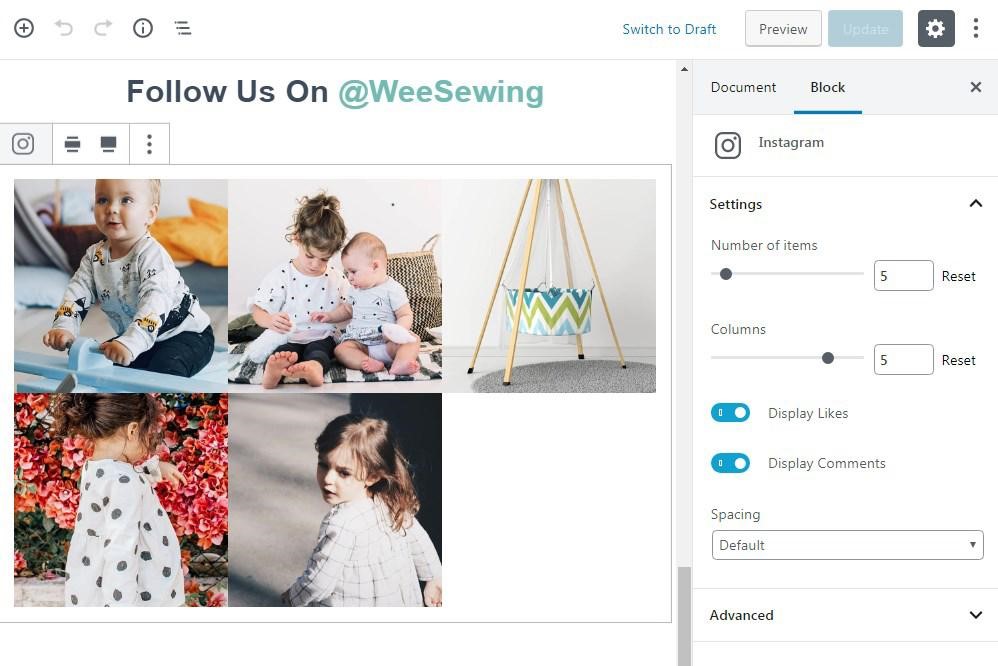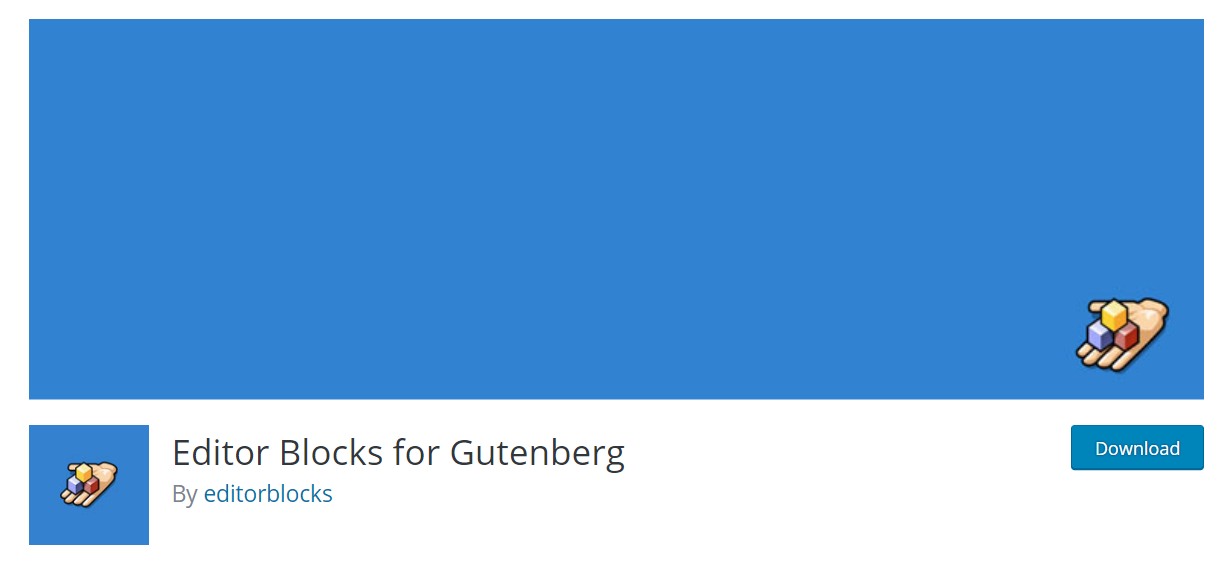 Editor Blocks is a newcomer when it comes to Gutenberg Block collections and it's powerful in features.
My top favourite features include:
Includes ten new Gutenberg blocks.

Lets you create stylish pricing table and team member sections on any of your pages.
Let's first look at the user interface of Editor Blocks, this plugin adds ten new block options to the Gutenberg editor including pricing tables, team member, hero sections, and so forth.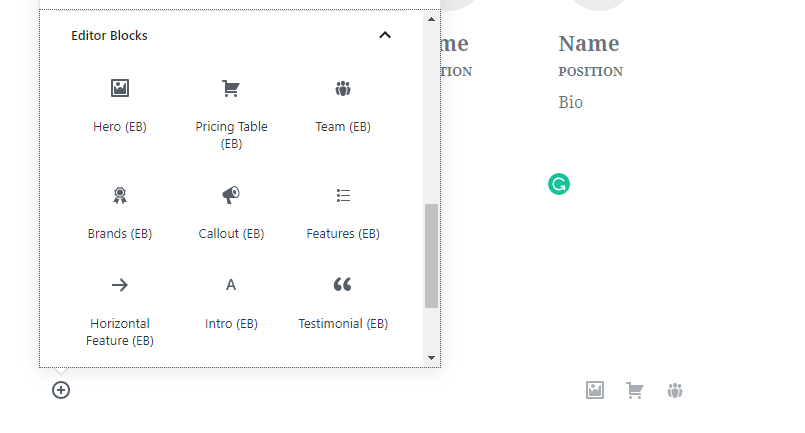 The Gutenberg plugin is very lightweight and handy to create beautiful pages and posts on your website.
If you're looking for the best block options to set up these types of sections, Editor Blocks will suit your taste.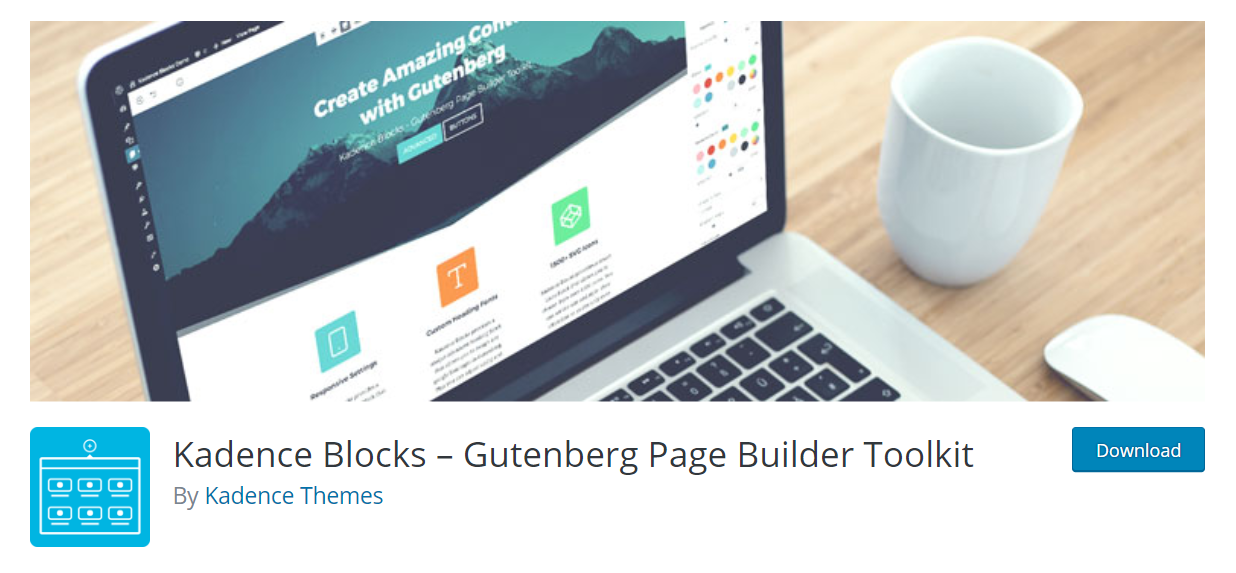 Kadence Blocks is a free Gutenberg plugin by Kadence Themes. This plugin lets you extend the capabilities of the Gutenberg editor and have better control over columns and rows.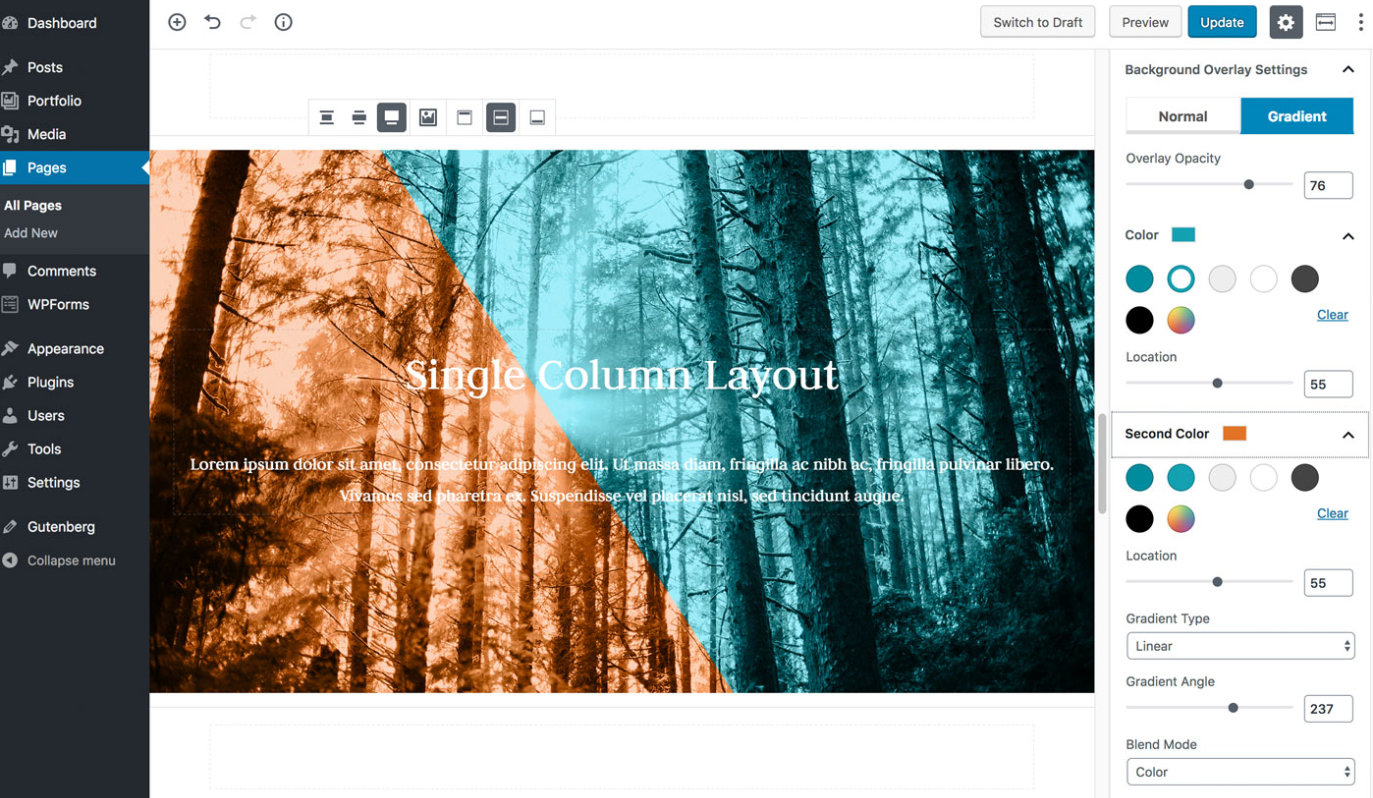 Its feature list is well worth checking out:
Variable Column Layouts / Widths

Padding & Margin

Background Color & Image

Responsive Controls

Individual Column Styling & Customizations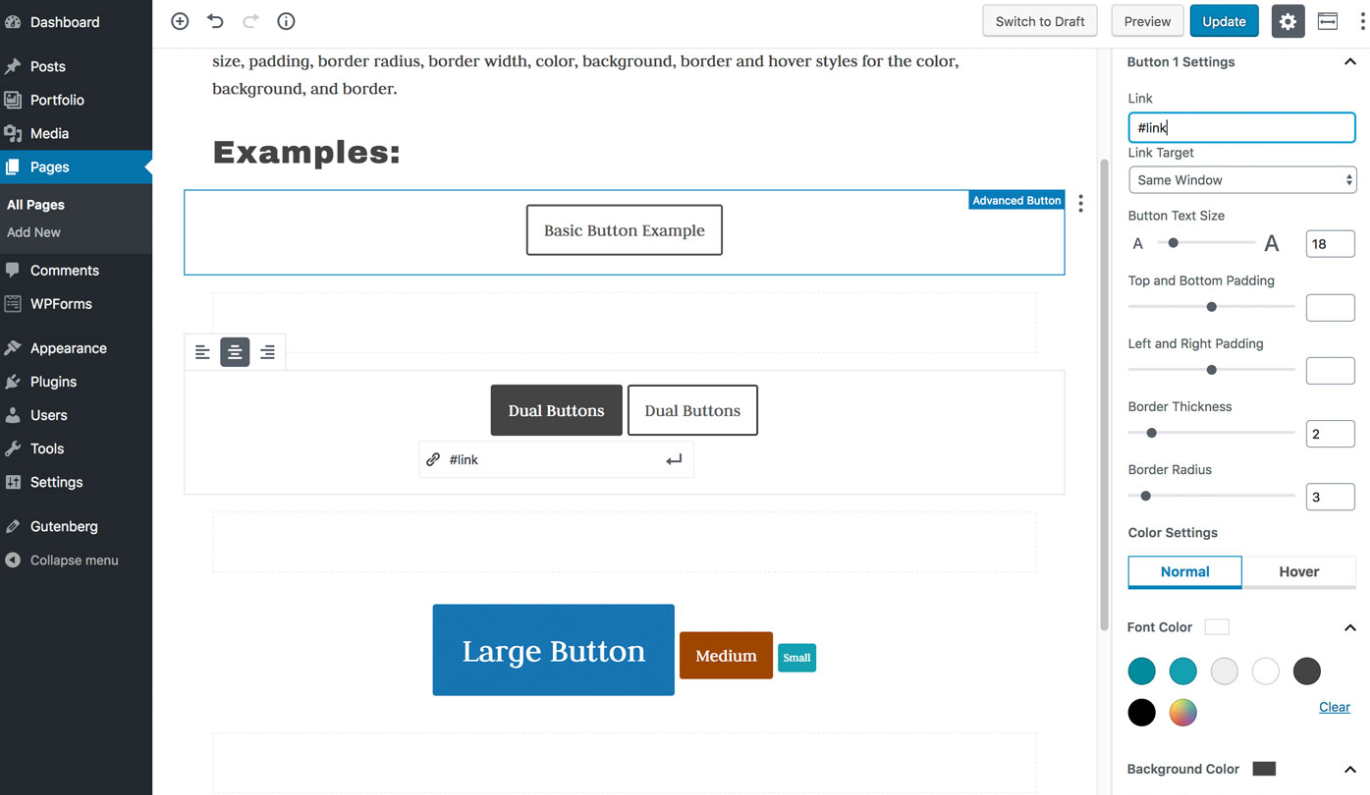 Overall, this block comes with a number of awesome features which allows you to create a section, container or wrapper easily.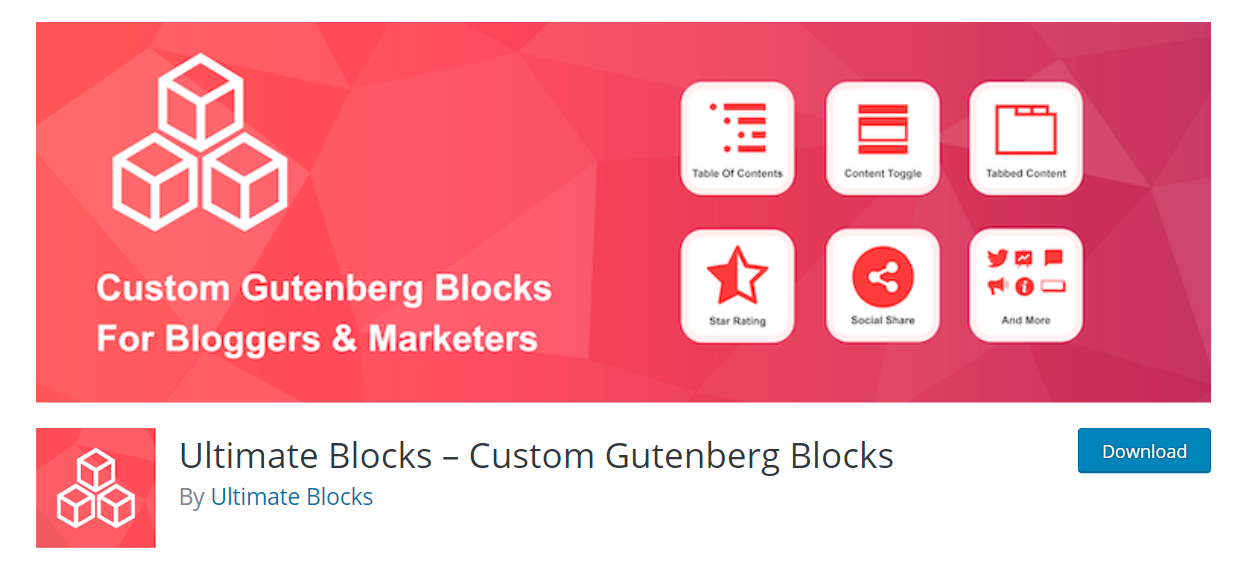 Ultimate Blocks is another great WordPress Gutenberg blocks plugin which is specially built for bloggers and marketers. This plugin makes it easier to create better and engaging content with Gutenberg.
The Ultimate Blocks plugin currently offers 14 different blocks and the new blocks will be regularly added to the plugin to make it one of the most comprehensive Gutenberg blocks plugin.
Here's the plugin's tagline:
"Ultimate Blocks is a collection of custom Gutenberg blocks for bloggers and marketers. Our goal is to make it insanely easy for you to create better and engaging content with Gutenberg."
Once you've installed the plugin successfully, you can enable or disable individual blocks to keep your site faster and smoother.
Because the plugin is newly released and a bunch of different blocks are in the preparation process for the future plans, you will be able to get most of your tasks done by this single plugin.
So, this plugin will help you to make your site load faster by leaving out the requirement of different plugins for your site.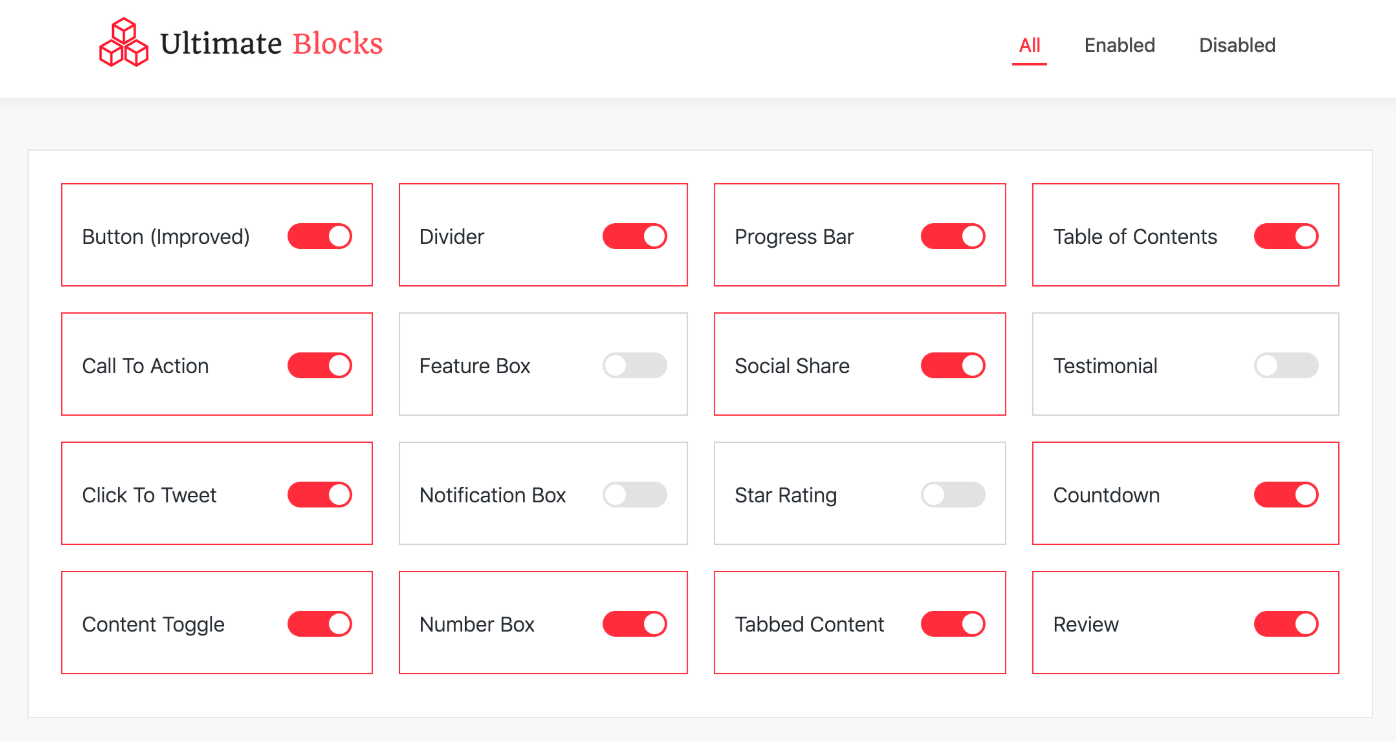 The most unique blocks of the plugin are Table Of Contents and Review Box. If you are a blogger or a content marketer, this is the right choice for you.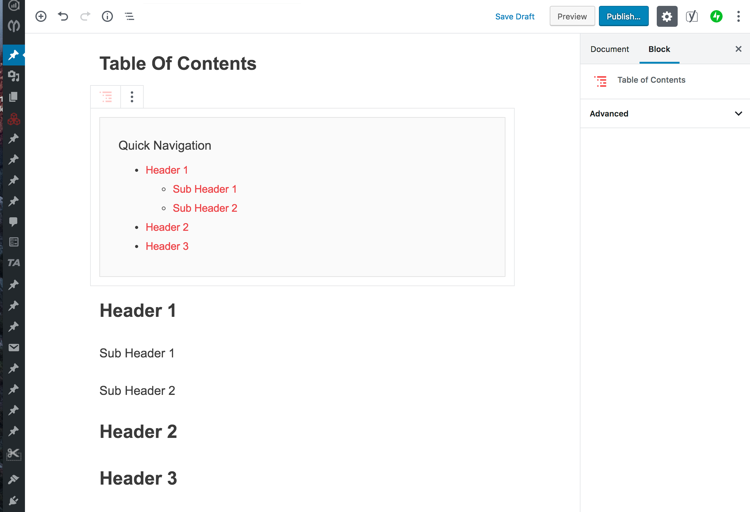 Can you do without the social sharing buttons these days?
Definitely not, right?
So this plugin will give you a social plugin for your site when it is successfully activated on your site. You can personalize this social sharing button by changing the shape or colors of the buttons.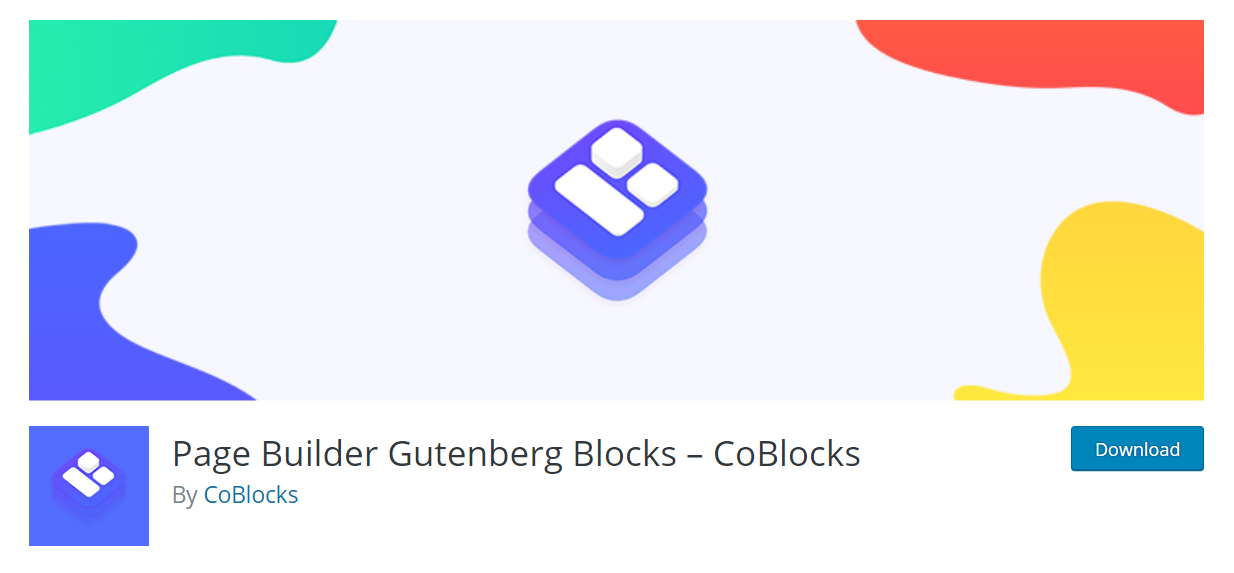 CoBlocks is a free and open-source plugin for the development of Gutenberg WordPress editor that adds specific block types to the default Gutenberg database. Though its key point is all about content marketing, it's still great for everybody who is using Gutenberg system.
Here's the plugin's tagline:
"CoBlocks is the most innovative collection of page building WordPress blocks for the new Gutenberg WordPress block editor."
With additional blocks, row and column building, CoBlocks gives you a true page builder experience for Gutenberg.
CoBlocks is powerful but lightweight: it adds functionality to the WordPress editor without bloat.
This is the plugin you've been waiting for, and it will make you rethink what WordPress is capable of.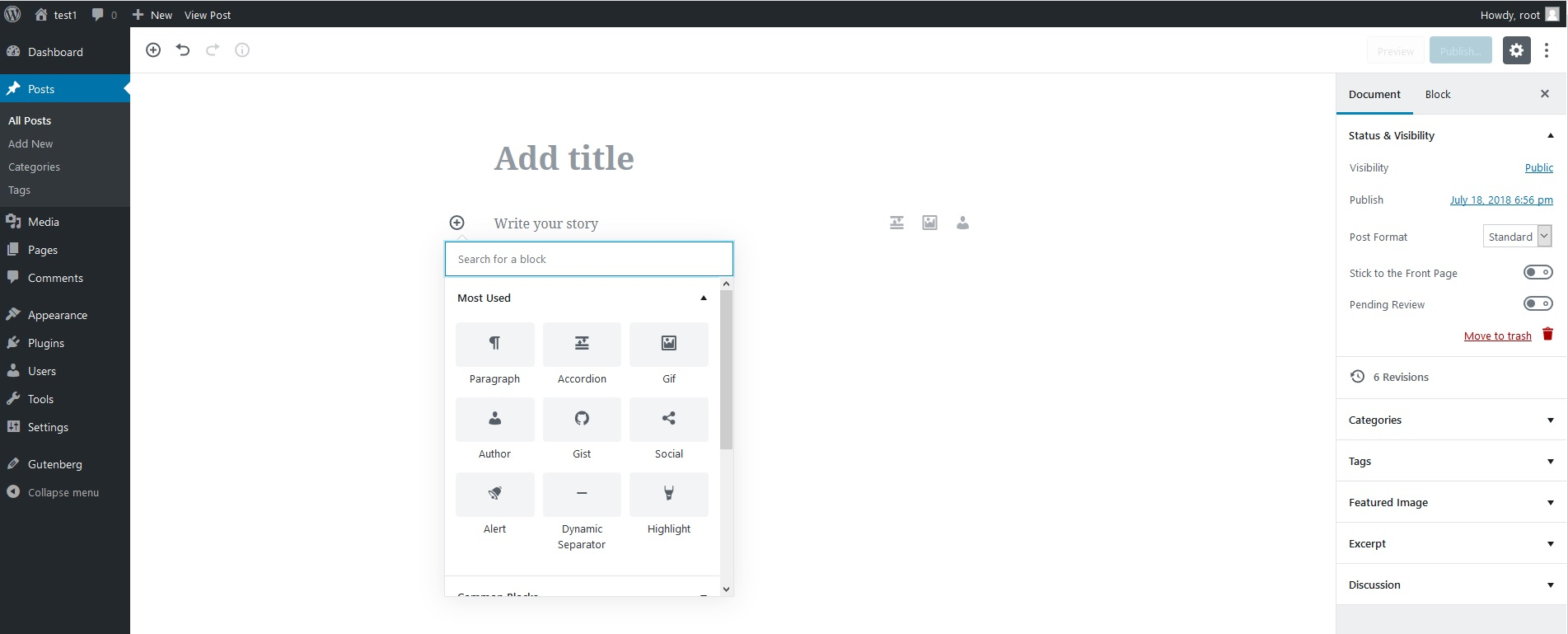 This WordPress Gutenberg plugin also support social sharing for users to add links for various social networks that enable the reader to directly interact with their opinions regarding the article.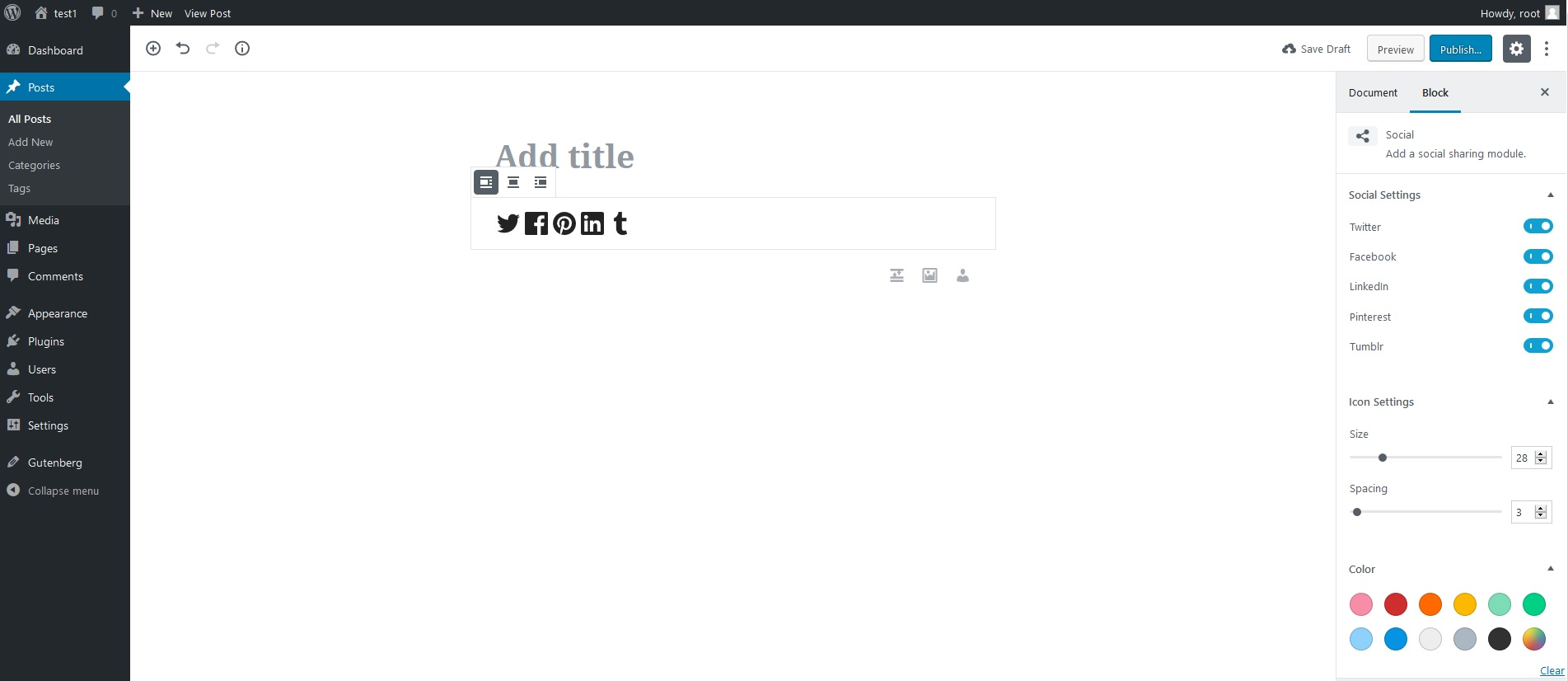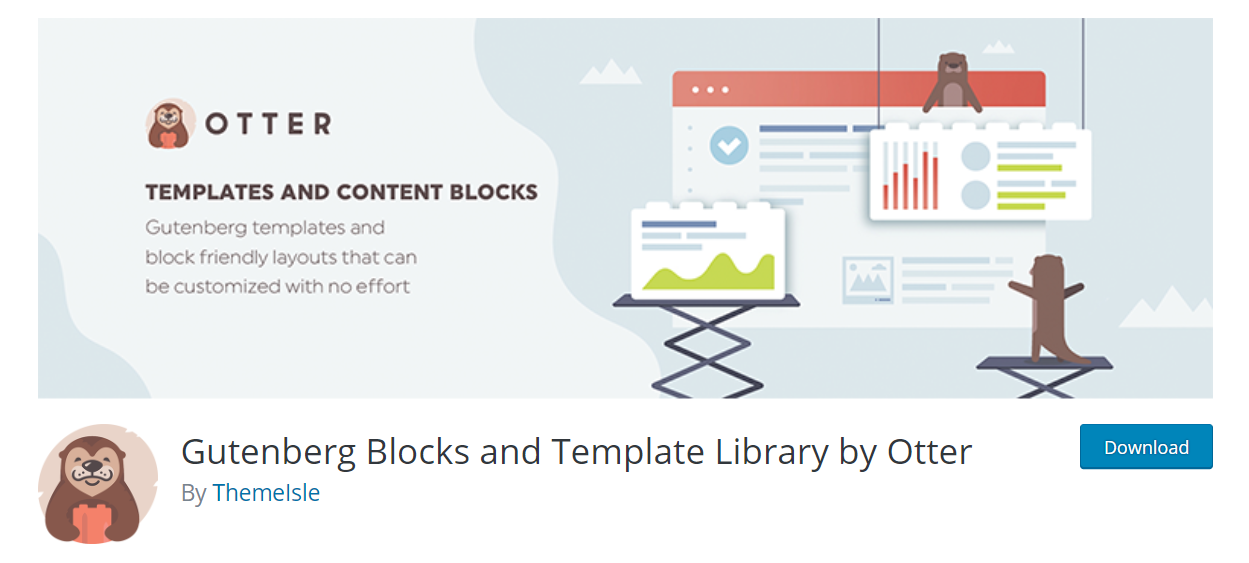 Gutenberg Blocks and Template Library by Otter is a lightweight WordPress plugin that brings additional Gutenberg blocks to your site.
So, if you want to create complex pages and posts optimized for your e-commerce, business, social media site – you got a deal as this plugin comes with a great collection of Gutenberg blocks that truly meet your expectations to build beautiful pages.
The most noteworthy feature of the Otter library makes sure that you'll have all the materials you require in order to keep your content.
The eye-catching user interface gives you a better control for your content in just a few clicks.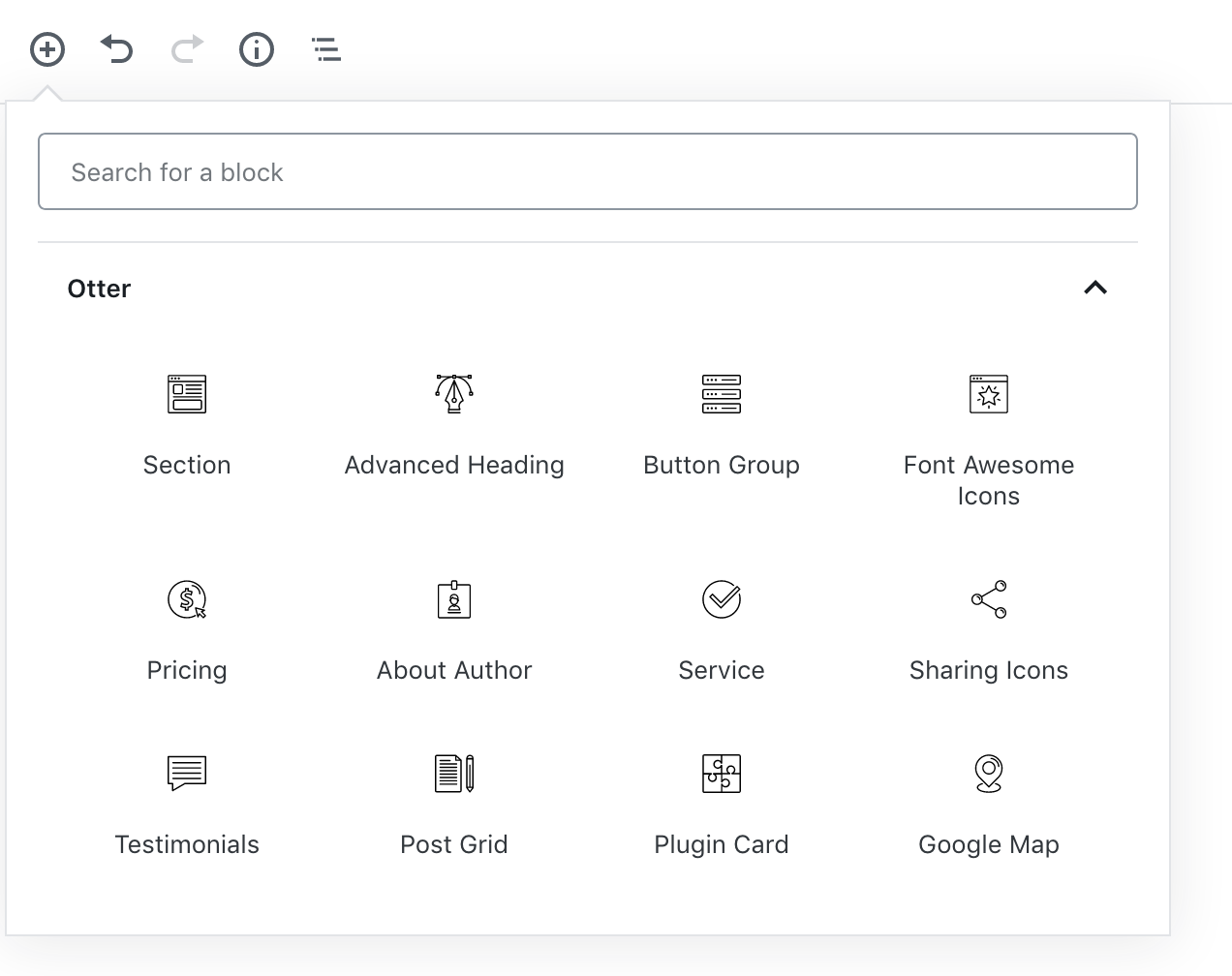 Plus, this Gutenberg plugin offers a full menu that lets you produce blocks in many ways, but the best blocks are ones that integrate with other programs. One of the blocks Otter uses is the one that links to Google Maps. Great!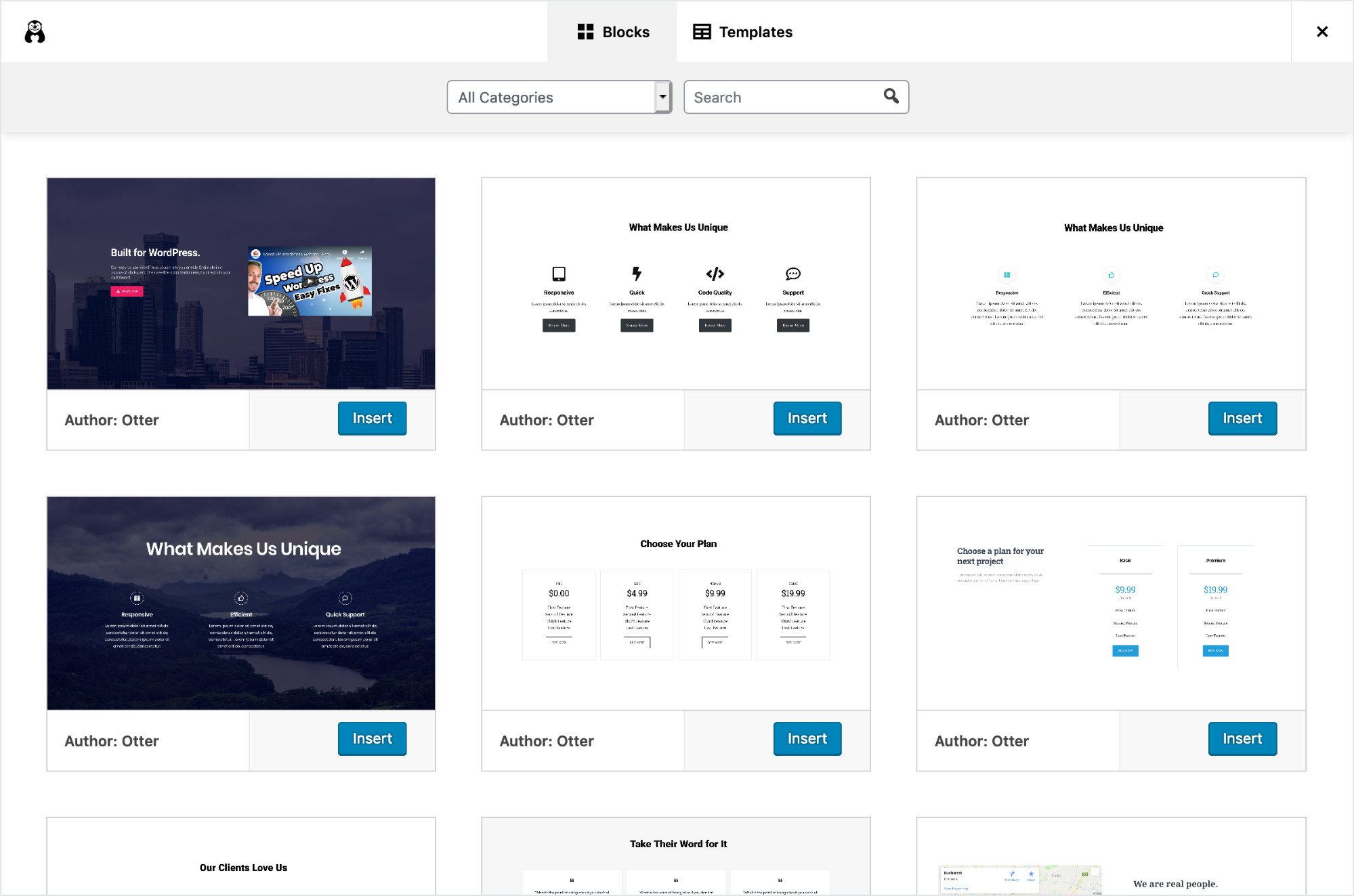 You can also use blocks that support analytics groups or other programs dedicated to sharing your content. There's also a plugin card design that produces a convenient use for your benefit.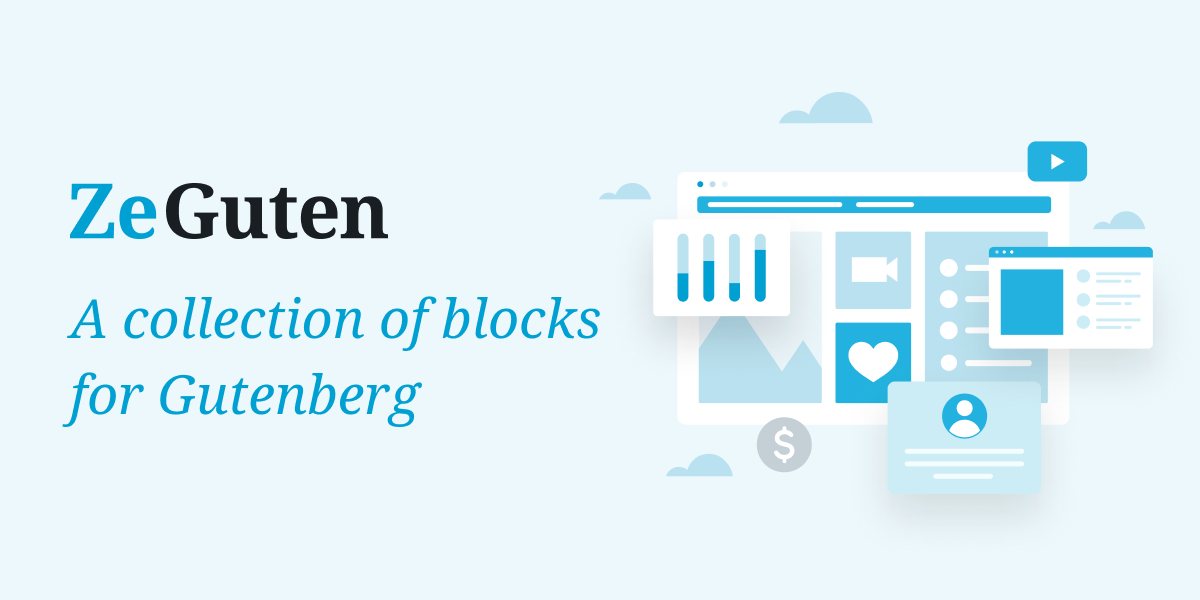 Build a creative website with a multipurpose ZeGuten block builder plugin. It contains 14 completely responsive blocks, from animated box to dynamic carousels. You are able to set margins, paddings, font and border sizes for any device. Moreover, it has 5 posts layouts and a bunch of additional settings to style it up and catch the visitors attention.
Take a look at the key features of ZeGuten plugin:
Query and offset settings for posts;
A bunch of design features, such as animation and parallax;
Custom spacing;
Stylish icon block;
SEO-friendly and require no coding skills.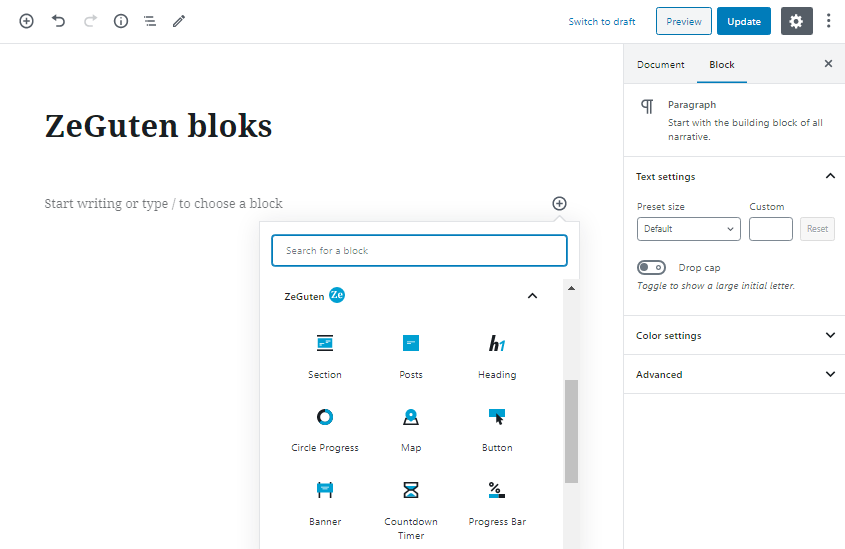 The section block is a parent block for any other element. You can apply to it various types of background: color, image, video, gradient and custom shape. Furthermore, you can combine the backgrounds to create a unique user experience. As for the infographics, it doesn't matter what website you are going to run – use animated circle progress, progress bar and countdown timer to enrich your content. You can use ZeGuten plugin on any WordPress installation because it is completely compatible with WP versions from 5.0.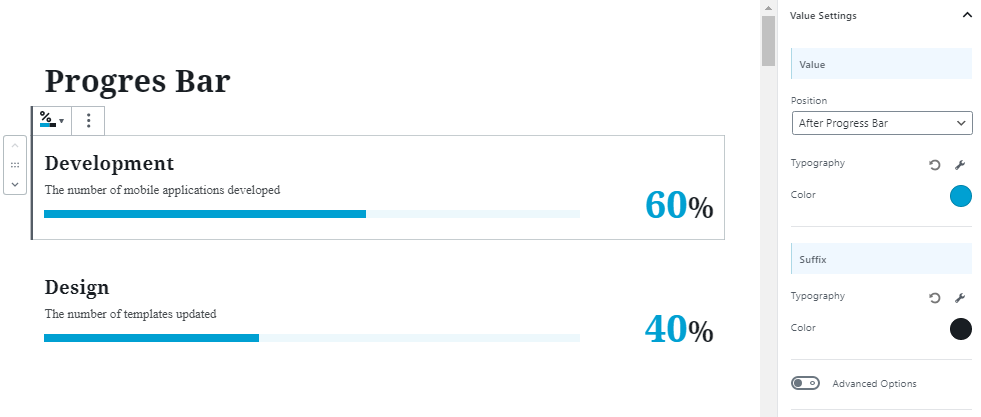 Final thoughts
The new Gutenberg editor actually makes the process of creating and publishing content way more better. With great support from above-mentioned Gutenberg plugins in this article, the process will be drastically improved through extra blocks. You guys can download and check the plugin to see what benefits each plugin offers. We guarantee that all these Gutenberg plugins will receive regular updates to add more new innovative blocks for effective content creation.
Do you have any experience with the plugins we have written about? What is your favorite? Please leave your comments down below.
Hope you guys found this collection helpful. Thank y'all and warm welcome from Ninja Team!
https://ninjateam.org/wp-content/uploads/2019/03/WordPress-Gutenberg-blocks-plugin.jpg
650
1900
Benjamin
https://ninjateam.org/wp-content/uploads/2016/10/avatar_256_transparent.png
Benjamin
2019-03-13 09:34:02
2020-08-14 10:15:45
10+ Best WordPress Gutenberg Plugins and Resources