9 Best WordPress Multilingual Plugins for 2023
As we are witnessing exponential growth in the world of digitalization, it wouldn't be wrong to regard "Internet of Things" as the most potent modality of 2023. Considering the sheer benefits associated with all the technological advancement, the advent of modernization has significantly affected the way we used to conduct our daily activities. Irrespective of the type of work one is linked to, the significance of eminent high-tech modern innovations cannot be rendered unattached. Working out of the norms and utilizing these tools has helped humans to achieve goals that were once impracticable.  With over 89 percentile increase of WordPress in the last decade, the need for having effective translation tools is necessary.
As we are certain that a site can be searched and visited by a person belonging to different languages; there is a need to provide a solution to it. Therefore, to help you have a better insight into the matter, we are going to mention the best effective WordPress Multilingual plugins that enable you to achieve that. With that said, let us have a brief understanding of the latest plugins from which you can take the maximum benefit.
1. TranslatePress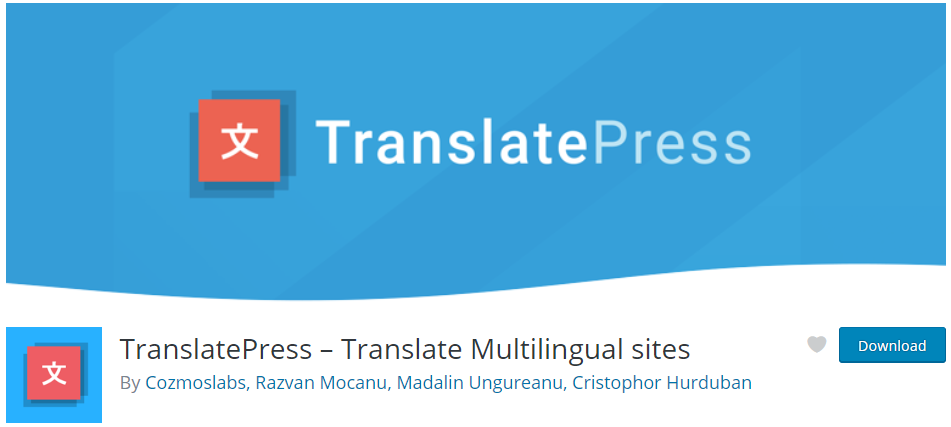 The latest tool that you can use to make your website more compatible with its visitors is "Translate Press". The most outshine feature of this multilingual tool is that it allows developers to make relevant changes directly using the front-end coding section. Due to its unique features, you can regard this plugin as a game-changer in the field of website development. Unlike other outdated tools, you can easily preview the changes live on your screen while having the opportunity to switch during translation. Moreover, you can also translate theme, content, meta-data without the need of changing the interface of the website coding. 
This plugin can also be effectively used for making manual changes.

Users can switch between languages.

AI-powered tools to make automatic corrections.
AI-powered tools, such as AI writing software with a language translation feature, can boost your productivity when creating website content. You can also integrate TranslatePress and an AI writing software program to attain the same results. This strategy can save you time and focus more on adding relevant details to the AI-written content, including statistical data and other factual information you want to add for accurate and professional results.
2. WPML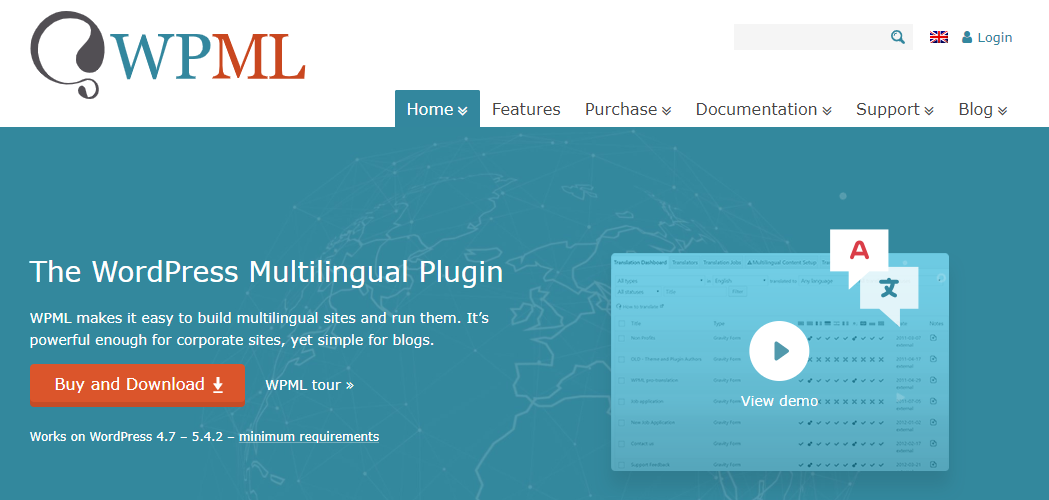 Being among the most renowned multilingual plugins, WPML comes with a lot of power tools, helping users to enhance their grip on website development. It allows you to make use of powerful translation management techniques while making it easy for you to make relevant changes with the theme, content, and other criticalities linked to a website. Additionally, things could be held with much ease when it comes to, pages building support, managing translations, and other features associated with website development.
Comes with Multilingual CMS and Blog license.

Effective dealing with custom fields.

Great when implementing eCommerce website pages.
This plugin can translate an entire eCommerce website, including product attributes, tags, categories, and images. Use the Translation Management Dashboard of WMPL to select the products, pages, and posts you want to translate. Filter and choose the content you want to translate using the search section's drop-down menu. Next, tick the boxes and the language you want the content to be translated. Check the progress during the process and receive a fully-translated page after.
3. Weglot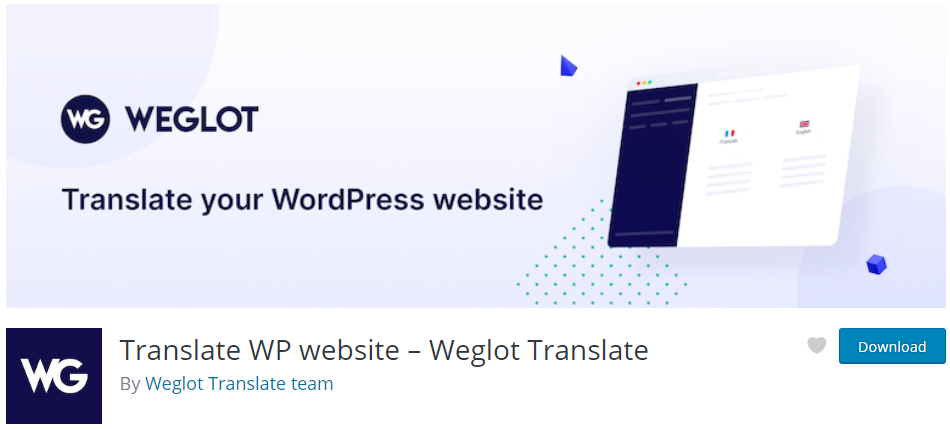 Being a platform that allows cloud-based translations, Weglot works affectively with Shopify, WordPress, and BigCommerce; making it a versatile tool for multilingual website development. You need to have your API connected to WordPress in order to use this platform. Once completed with the initials, you are then able to work with your preferred language. You can also add various languages to the website that is being developed. With the use of this high-tech website development tool, you can manage translations, handle your content easily while having the opportunity to push the relevant changes on your live website. It also comes with a unique interface, enabling users to make relevant changes to add and manage multilingual across your website.
Cater to monitoring complexities post types blog.

Help to build taxonomies.

Advanced links and generated strings.

Suitable for various customs fields.
Weglot provides you with many translation options, depending on your budget. You can use its online calculator to determine how much Weglot calculates the pricing for its translation services. Nevertheless, the pricing depends on the number of words and pages on your website, the translation quality (such as 20, 50, or 100 percent human translation), the number of languages, and the length of time to fully integrate translations.
4. Polylang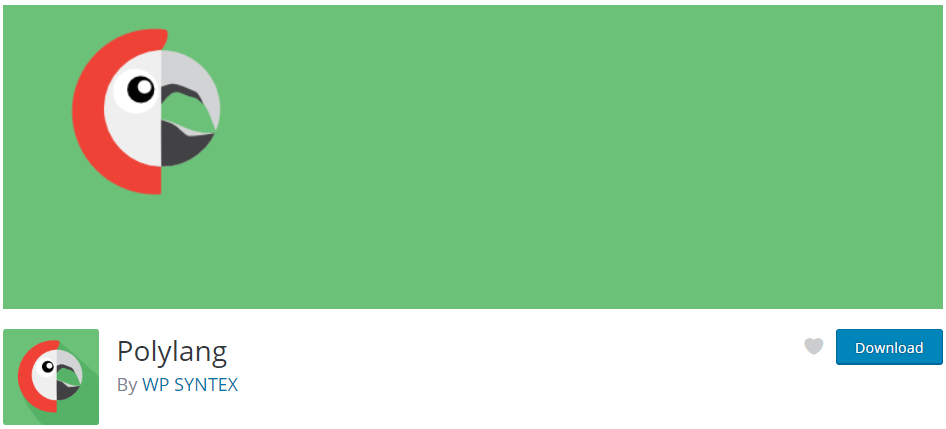 Easing your task of creating a more robust connection on a custom post, pages, interface, and translations tools, Polylang is considered as the most widely used plugin for WordPress. You can easily edit and rebuilt your content as per your need while making things more compatible. Comparatively, it comes with much more easy and simplified tools, making it more attuned for developers. When you are using Polylang as your plugin for website development, you can make changes as per your need. However, if your task is related to the development of eCommerce websites, you need to pay for some extra features to make the maximum use of it.
Supports SEO URLs.

Handy for WordPress SEO plugins.

You can edit custom post types, widgets, and much more.
5. MultilingualPress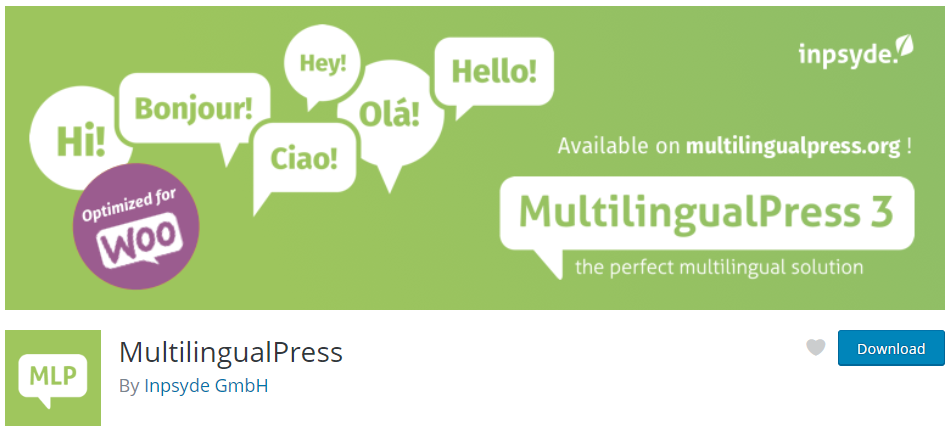 With a slightly changes approach, Multilingual Press comes with the opportunity to use built-in Multisite networks for each language you are using. This plugin helps user contemplate their skills in a much more effective manner, enabling them to enhance their developing skills. This also comes with special tools and a smart and interactive interface, making it handy for users to manage all sorts of translation on a single platform/dashboard. It also supports intricate operations of custom post type pages, taxonomies, translation of post and blog, and much more. For instance, write my assignment is searched by students in a different language; this feature automatically converts it in English and offers reputable links to opt from. 
Easier for visitors to errand various websites.

Reduces human efforts to reach their desires search.

Help you process more than one languages.
6. Translate WordPress with GTranslate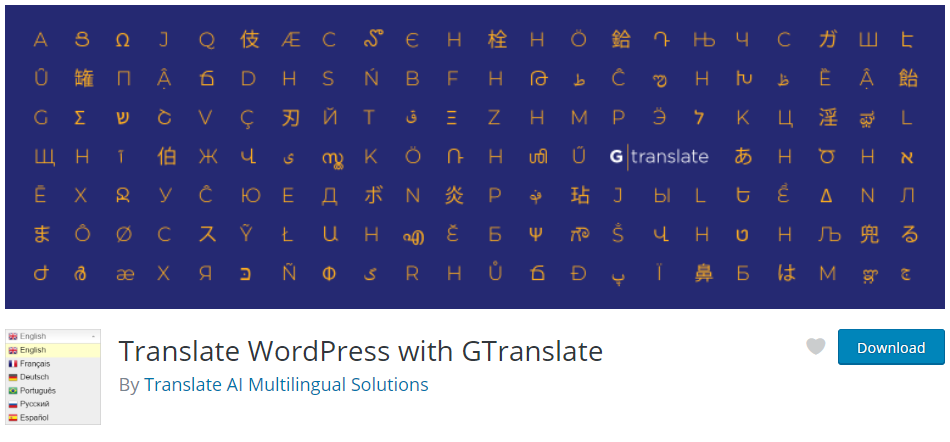 Providing you with the feasibility to automatically connect with Google translate, this plugin has a lot of features that make your development and translation part easier. By using the plugin of Google translate, you can effectively fetch valuable information for any input language, making it easy for you to get more creative with your development task. It automatically connects with the API of google translate and provides you with the opportunity to switch for different languages as per your requirements. The most alluring aspect of the plugin is that it comes with a handy switch that makes it simpler for the developer to make relevant changes as per the need of the host. The plugin also offers to work with other SEO tools, removing the hassle to have other supporting applications. However, if you require some extraordinary features, you can still opt for a paid version of it.
Efficient handling of SEO URLs.

Tailored to host needs.

Automated correlation with other pages.
7. Transposh WordPress Translation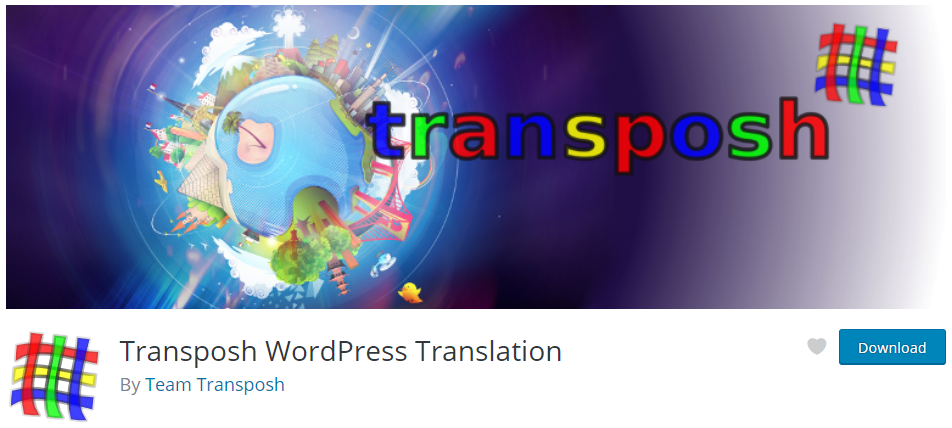 Combining the capabilities of artificial intelligence and machine learning high-tech applications, Transposh Plugins has contributed a lot in reducing the intricacy of the task of development. The feature that outshines it from the rest is its ability to perform with multiple dashboards, enabling users to work effectively with an in-context interface. You can deal with things in a much more professional manner while handling the task of transplantation more comfortably.
Supports tools and applications such as Bing, Google translate.

Works fluently with Yandex, Apertium, and many more.
8. Google Website Translator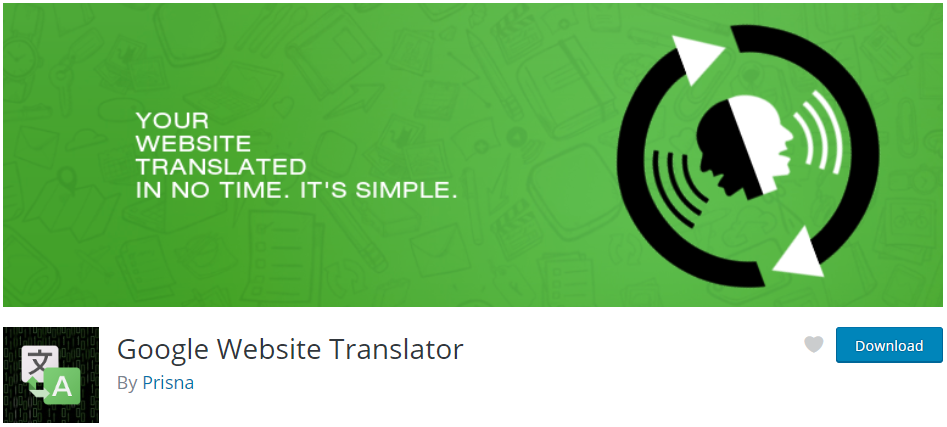 This plugin comes with an option to simulate language translator switch in the sidebar of the webpage. It offers you great opportunities to get more creative with the layout of the website, without having the need of making thing more intricate and complex for the developers. Moreover, it has features that allow you to get connected with the API of Google. That helps you place the language switch button anywhere on the sidebar. Google website translate plugins allow the user to make relevant changes without the need for having various platform and dashboards, just like the one discussed previously.  
It also comes with shortcode features that allow you to edit and enhance specific pages while staying on the same page. This tool also comes with other features that are an amalgamation of artificial intelligence and machine learning that detect potentially supported plugins on its own. Website users can easily manage the translation part with the use of a normal setting of their web browser.
Easy user interface.

Handy to manage intricate step.

Access to dashboards and slide bards is comparatively easier.
9. Loco Translate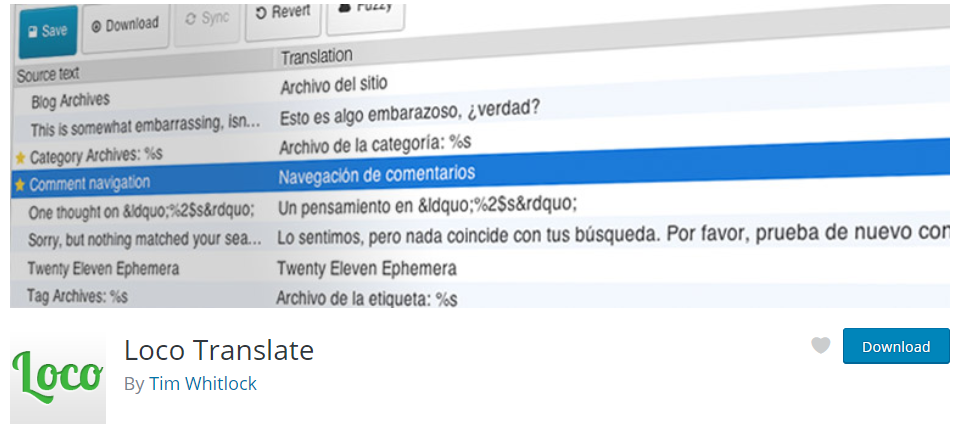 Loco translate is viably different from those mentioned above, with some features that you may not find in others. However, you can only possibly make changes to translation part themes and in-context pages you are working on. To benefit from other features, you may outsource or work on other tools and plugins to complete your task. But things are not that intricate when you are using Loco Translate. The interface of this plugin is comparatively much simpler than those mentioned above.
Feasibility interface that works on multiple languages.

Efficient and multipurpose dashboard.

Provides direct to columns for the translated string.

Content can be easily reverted back to original.
Conclusion
Considering all the outdated tools and plugins that were available from web development, the plugins mentioned above have significantly made things easier for developers. Having all the high-tech features that are needed to handle a website translation process, these tools are working effectively in making things more accessible for the users.

You may also look for some other renowned tools; however, there are fewer chances of them offering services as a much cheaper rate. Among all the high-tech modern innovative tools present today, Word Press has emerged as the one with most far-reached outcomes; efficiently and effectively. Considering the art of developing a website and intricacy associated with it, developers have always found it overwhelming to achieve eminent results.
Samantha Kayle works as Planning Manager at Crowd Writer. She is also a Consultant at Dissertation Assistance, a preeminent academic platform that takes great pride in providing exclusive results to write my dissertation UK searches. Samantha, being a techno enthusiast, loves to expend her knowledge through blogs and articles. 
https://ninjateam.org/wp-content/uploads/2020/06/Best-WordPress-Multilingual-Plugins.png
426
1210
Kelly
https://ninjateam.org/wp-content/uploads/2020/10/ninjateam-logo.png
Kelly
2020-06-24 14:29:32
2023-01-31 14:29:46
9 Best WordPress Multilingual Plugins for 2023