If you're a writer, the chances are that you may not be familiar with various technical details of your website. Many writers don't know the difference between HTML and PHP, what SQL is, etc. The reason is that most writers don't need to know such things. However, they have their blogs and websites so they need to work on their online presence, creating content that is not only interesting to read but also visible for search engine users and visually attractive.
Every professional has a set of tools that help them do their job. For a writer, these tools are a keyboard or a pen and paper. However, we live in a digital age so writers need more tools because writing itself becomes just a part of their job. If you have a WordPress website, you should make sure that it will perform well on search engines. You should also promote your work on social media and manage your editorial team. 
Fortunately, there are many WordPress plugins that can help you deal with all of your tasks. You can use various plugins so that you won't need to hire tech professionals, saving a lot of money and time. We've selected the ten best WordPress plugins for writers, and we hope that our list will help you.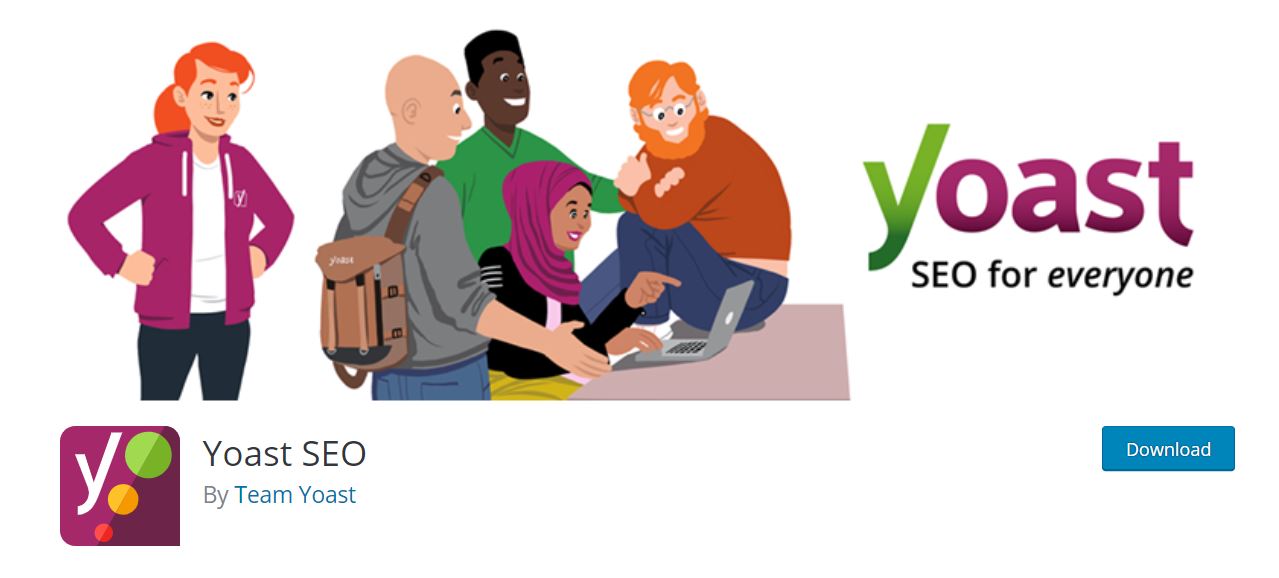 This is a great plugin that will help you improve your rankings in search engines. This is one of the most popular SEO plugins for WordPress that was created as an all-in-one solution for people who are not familiar with all the specifics of search engine optimization. This plugin includes templates for meta descriptions and titles, XML Sitemap functionality, tools for SEO and readability analysis, and many other features that will be appreciated by everyone who wants their site to outperform competitors.
The plugin can analyze your website in the SEO context, suggesting relevant keywords, and it can also analyze your content so that you can understand what sections need to be improved, what words can be replaced with synonyms, and what paragraphs should be shorter. This plugin also gives you complete control over your breadcrumbs so that your visitors can navigate the website easily.
SEO analysis;

Snippet previews;

Readability analysis;

Internal linking suggestions;

A bulk editor for meta descriptions and titles.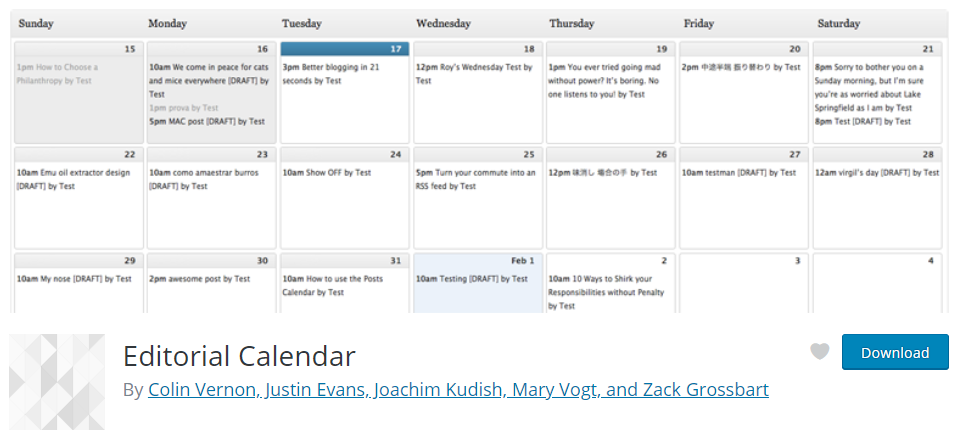 This tool will help you remember everything you've planned, schedule your posts, and organize your work. This is a very simple tool that will enable you to follow your content strategy accurately, planning all your posts in advance, and making sure that your audience will see them at the right time. You can see all your posts and the dates when they were posted, use a simple drag-and-drop interface to change the schedule, and quickly edit titles of your posts, as well as their content.
Not only can you change the post time, but you can also change its status. For example, you may mark a certain post as a draft, pending post, or future post. This plugin can also work with blogs that have multiple authors. In this case, you can specify what users have a right to publish posts. Different users have different permissions and are classified as editors, administrators, authors, contributors, and subscribers. Subscribers cannot see your calendar.
Status editing;

A drag-and-drop interface;

Quick editing;

Permission management;

Supports different languages.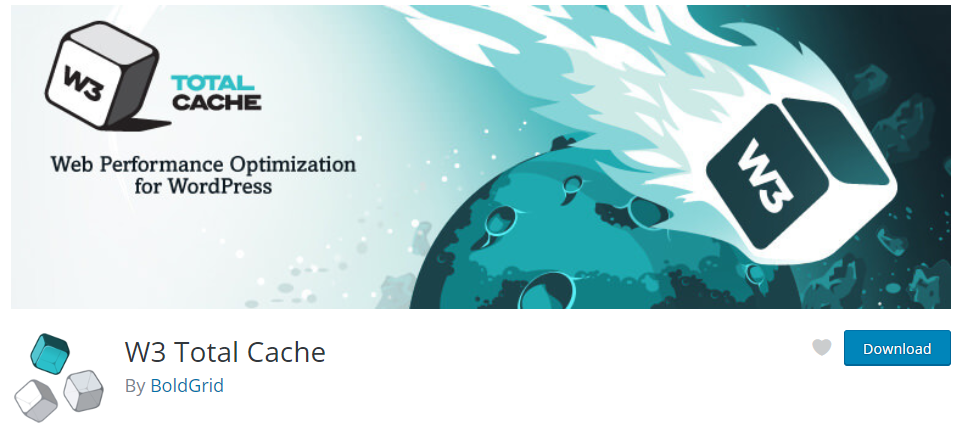 If you want your website to perform well in search engines, you must make sure that it loads quickly. The faster it loads, the more likely visitors will stay and read your content. W3 Total Cache is a plugin that will help you increase the loading speed of your website and improve its performance by using a content delivery network (CDN) integration and many other features. Developers promise that their solution will help you increase the overall performance of your site at least ten times, get better conversion rates, and improve your server's performance.
Given that this plugin includes many customizable features, you can improve different aspects of your website, adjusting them with precision according to your specific goals. The plugin supports accelerated mobile pages (AMP) and SSL. It can cache minified and compressed posts and pages, including JavaScript and CSS on disk, in memory, or on CDN. It can also cache search results and database objects. With this tool, you can also minify HTML, CSS, and JavaScript with precision.
Minification of HTML, CSS, JavaScript, RSS;

Caching of feeds;

Caching of objects;

SSL support;

AMP support;

CDN management.

Modern writers must always take care of copyright and ownership. When you have original materials, you should do what you can to protect your content from theft and to keep its originality. Thanks to Copyright Proof, you can prove your ownership. Every time you make a post on your WordPress website, the plugin will help you get a timestamped, digitally signed certificate that will prove your ownership of the content and attribute it to you. Besides, this plugin enables you to record IP addresses of people who plagiarize your content.
A great thing about this WordPress plugin for writers is that it can also add copyright information to your posts. You can add copyright, license, attribution, and certification at the end of each post. There is also an anti-theft feature. Besides, this plugin supports multiple users and the new WordPress editor. You can also include a link to your post on digiprove.com. The plugin will upload a digital fingerprint of your post, but you can also upload all the content so that it will be preserved separately from WordPress.
Digiprove certificates;

Multiple users support;

The block-based WordPress Editor support;

An anti-theft feature;

Copyright notes at the end of your posts.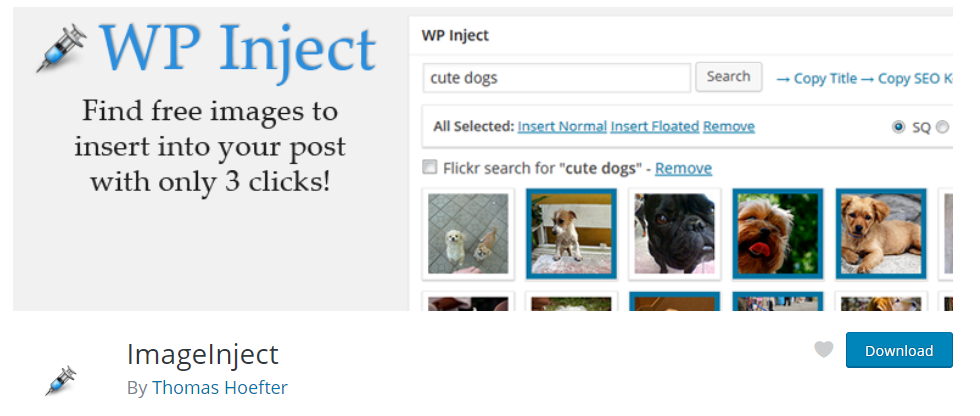 This plugin will help you save a lot of time when searching for free creative commons images. You can search for images using any keywords you need, select the best ones, and insert them into your content or add them as a featured image for your articles. A great thing about this plugin is that it's very fast so you can insert the necessary image in just three clicks. This plugin is also easy to install, and it adds a new search metabox to your WordPress editor. All you have to do is just enter the necessary keywords while writing your content, and you'll be able to add images on the go.
Image Inject allows you to get images from various free sources, including Flickr and Pixabay. Moreover, your images will have attribution links so you will be sure that your content is properly attributed while also saving a lot of time on editing your posts. The plugin is also completely customizable. You can choose different templates and see how your images will look in a post after you publish them.
Flickr and Pixabay support;

Attribution links;

Customizable templates;

Automated ALT tags;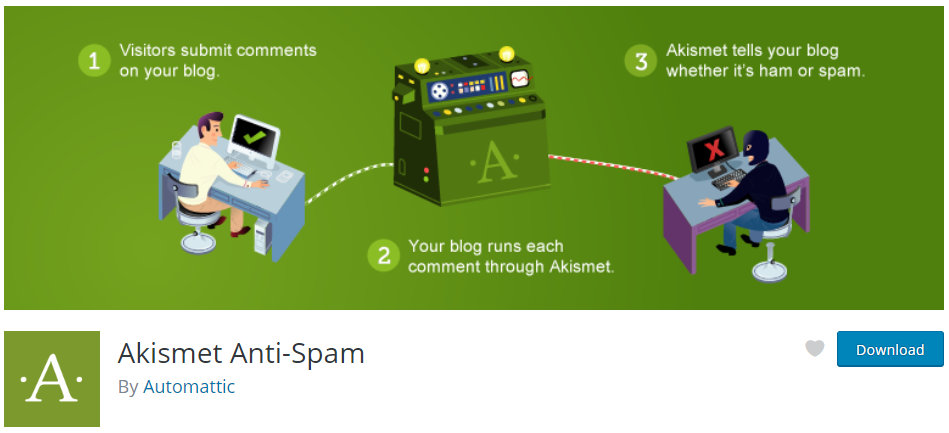 Many people hate to see spam comments because they are so annoying, but not everyone knows that they can damage a website's SEO performance. Besides, spam comments can also increase the risk of security threats. Thanks to Akismet, you can protect your blog or website from spam comments. One of the best features of this plugin is that it's updated regularly so it constantly adapts to the newest spamming tactics and technologies. This plugin has already protected WordPress users from about 100 billion spam comments, so if you want to get rid of spam, you should look no further.
Advanced algorithms can analyze comments and filter out those that look like spam. The plugin also records a status history of your comments so that you can see which comments were filtered by the plugin, and which ones were deleted by moderators. Akismet can also display full links in comments so that you can see spam comments that contain misleading or hidden links. Besides, your moderators will be able to check out the number of approved comments posted by each user.
A history of users' comments;

A spam filter;

A comment status history;

An automatic discard feature for the worst spam;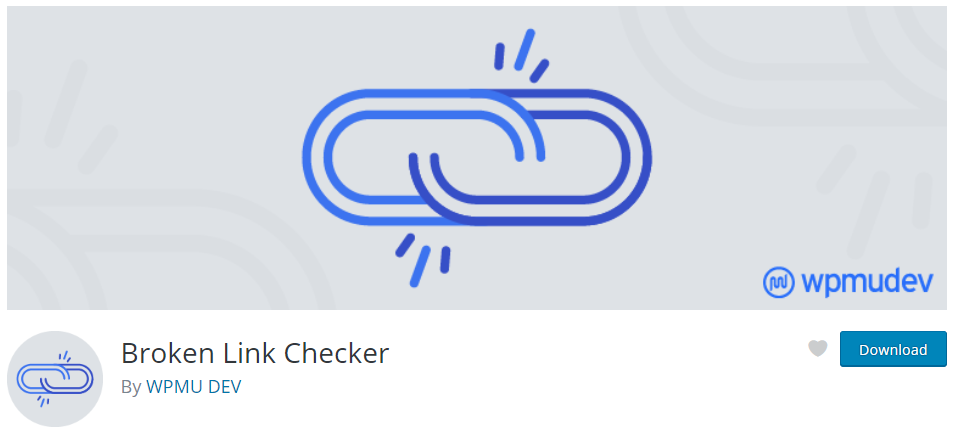 Why are broken links bad for your website? Obviously, everyone will feel frustrated after clicking on a link and seeing the 404 error. However, this is not the only reason why you should make sure that all of your links work well. Broken links can also seriously damage your website's rankings in search engines. To make sure that your links work well, you should check each and every one of them, which is impossible to do manually because it would take too much time. Fortunately, you can simply install Broken Link Checker, and this plugin will do all the hard work for you.
Broken Link Checker can automatically monitor links on your website, scanning your blog posts and other pages, as well as comments. If the plugin finds any broken links, it will display notifications in your dashboard. You can also get email notifications to stay up to date about any broken links. One of the best things about this plugin is that you can quickly edit your broken links right in the plugin, with no need to manually update each post. Another great feature of this plugin is that you can create custom filters for links in your content. For instance, you can use this feature to see links from comments only.
URL editing;

A broken link scanner;

Email notifications;

A dashboard widget.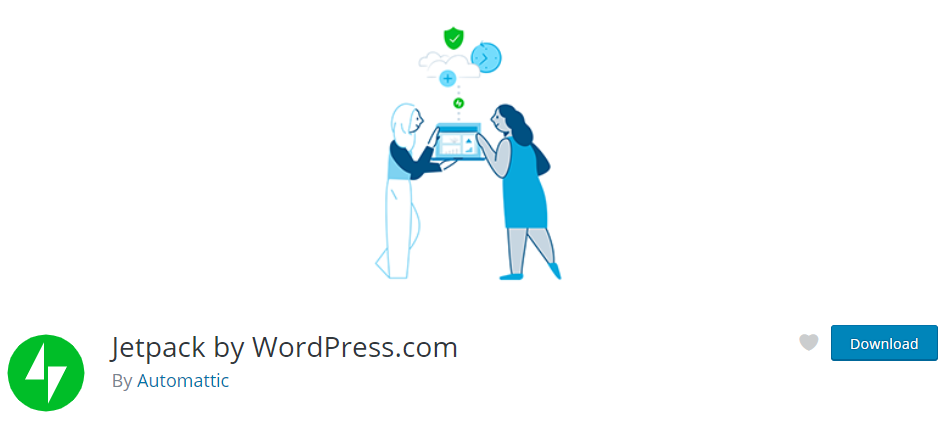 This is a great all-in-one plugin that can help you protect your website from security threats and spam. It includes two-factor authentication, a malware scanner, and an automatic backup feature. This plugin will also help you track your website's performance and optimize your content for faster loading.
Thanks to this plugin, you can also check your website's analytics and use various SEO tools to improve your performance on search engines. Besides, this plugin includes an advertising tool and various customization tools. 
You can use Jetpack when creating a new website/blog or doing content writer job (search job here), as well as when dealing with a well-established website. The plugin enables you to customize your pages in many ways, choosing from among hundreds of themes and templates. You can even use this plugin to add PayPal buttons for quick payments. Another great feature of this plugin is that it integrates with the WordPress mobile app so you can use it from anywhere.
Social networking tools;

Security tools;

A content delivery network feature;

Advertising features;

SEO tools;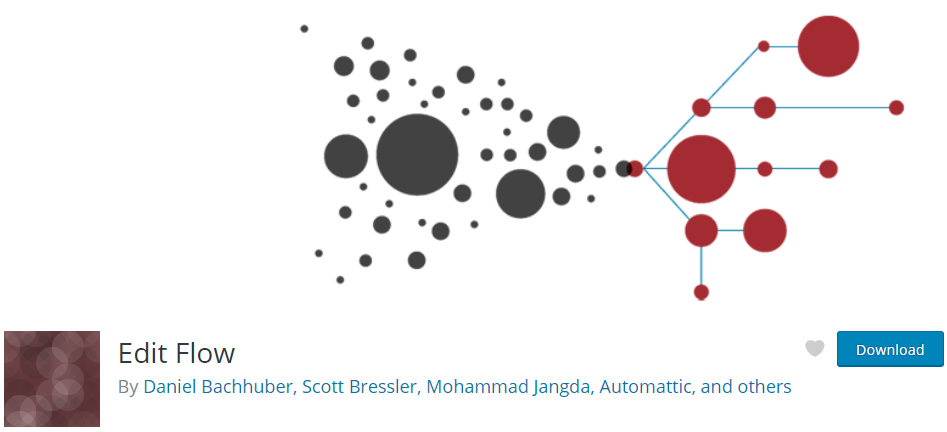 With this plugin, you can easily collaborate with editorial teams in the WordPress dashboard. You can use a convenient calendar to check new content, leave your comments, and discuss specific posts with editors. One of the best features of this plugin is that it enables you to keep track of every stage of the editorial process. You can also review the upcoming posts.
This is a modular plugin so you can install different modules that correspond to your specific needs. There are modules that can help you receive notifications about the changes in the content, leave comments, and organize user groups. You can also check editorial metadata and your upcoming content budget.
Multisite support;

A content calendar;

Threaded comments;

An editorial status feature;

A story budget feature.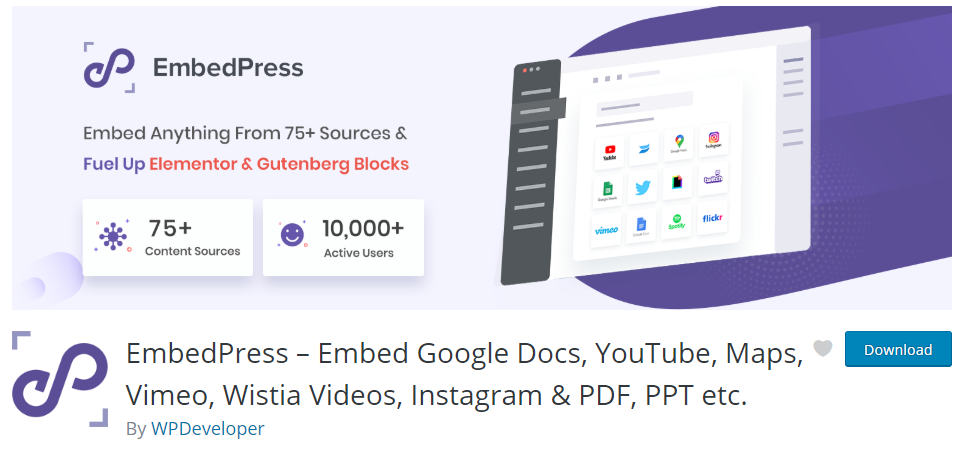 If you want to create engaging content, you may need to embed content from other websites. For instance, you can make your content less boring if you add videos from YouTube or GIFs from GIPHY. Besides, you can embed posts from social media or add audio content from Spotify. Quite often, it may also be useful to include a fragment of a map from Google Maps. To do it manually, you would need to edit the code of your pages. However, this plugin can help you embed content from other sources in just a few clicks.
Thanks to EmbedPress, you can add images, videos, audio, maps, and social media posts from other sources to your posts. You can also embed PDF and DOC files, as well as many other types of content. All you have to do is just copy the URL of the necessary element and paste it into your post. The plugin supports Classic, Gutenberg, and Elementor WordPress editors.
PDF, DOC, PPT, XLS support;

Google Drive support;

Social media support;

Imgur and Giphy support.
Final thoughts
We hope that our list of the best WordPress plugins will help you deal with various everyday tasks effectively and quickly. Thanks to various useful plugins, you can focus on writing and forget about any troubles associated with SEO, moderation, cybersecurity, and copyright.
---
Rhonda Martinez is a blogger and content writer. She specializes in writing product reviews and enjoys doing it on a daily basis. Rhonda currently writes reviews of essay writing services for a popular review website and helps amateur writers become better at what they do. 
https://ninjateam.org/wp-content/uploads/2020/08/Best-WordPress-Plugins-for-Writers.png
426
1210
Ninja Team
https://ninjateam.org/wp-content/uploads/2020/10/ninjateam-logo.png
Ninja Team
2021-01-12 09:03:58
2021-03-17 08:51:43
10 Best WordPress Plugins for Writers