Best WordPress Survey plugins
Online surveys are a great way to get customer feedback. This interaction allows you to better understand the needs of users and improve the quality of service.
There are many plugins for the WordPress platform that will help you make a user-friendly survey. Let's take a look at the top 10 of them, and also find out what functions are available in them.
The purpose of the survey
The main purpose of surveys is to get honest user reviews about a site, product, or service. They can be built in a convenient way, assign an interesting design, control both the questions themselves and the boundaries of the answers, which cannot be done in other marketing research.
Receiving a direct response from the buyer does not have to resort to lengthy analysis, and the use of convenient plugins saves time and resources, simplifying the entire process of creating and processing polls.
As a result, you get an interactive survey that increases the percentage of audience engagement and builds trust among new users.
When choosing, pay attention to:
functions – choose the most functional one;

advanced analytical tools – it is best if they are built into the plug-in so that you do not have to perform the analysis yourself;

embedded data results – after receiving them, some plugins provide an export of results to the site. Also, make sure your surveys are literate. To avoid typos and mistakes, use services like Grammarly or Essay Tigers. This will help make the form presentable.
Also, make sure your surveys are literate and avoid typos and mistakes.
Let's start exploring the 10 best WordPress plugins.
1. Feedbo
Feedbo.io is a handy tool for managing feedback and creating a roadmap. With it, you can get feedback from users in a convenient way. This service opens up new opportunities for business improvement.
The intuitive interface is easy to use even for beginners. Registration is required to use.
Advantages:
Convenient set of professional tools

Clean design

Even a beginner will understand

Excellent support

2. WPForms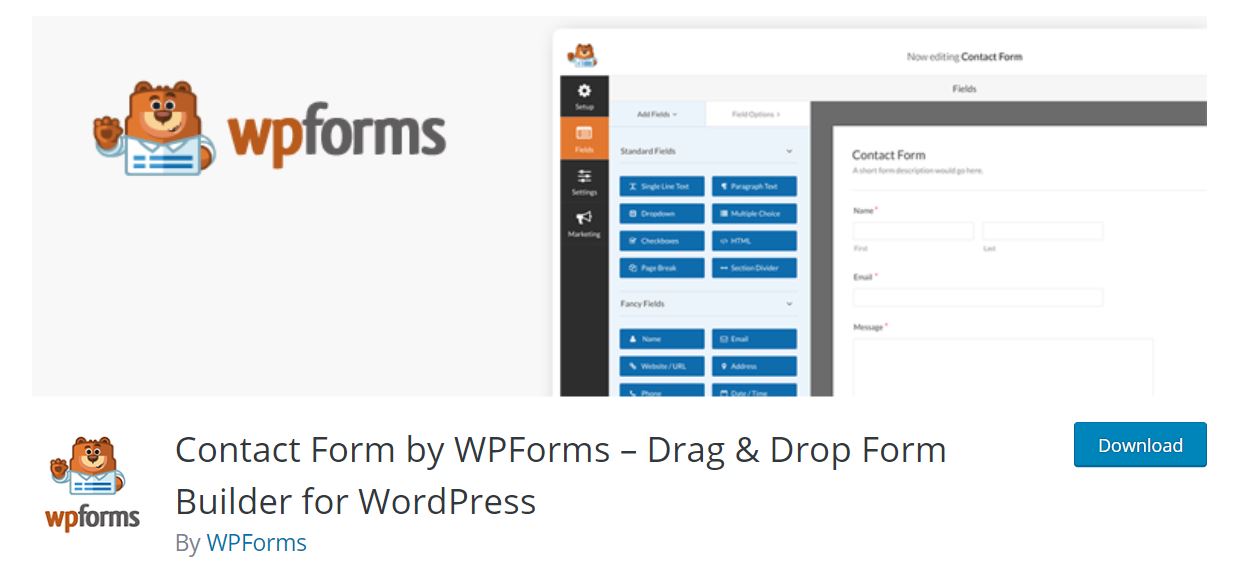 WPForms is one of the best plugins for improving user experience. Thanks to the functionality, polls will become more efficient, and even a beginner will master the intuitive control and settings.
Capabilities:
a simple interface and many ready-made templates eliminates the need to write code from scratch;

the plugin is adapted for mobile devices;

there is intelligent authentication and anti-spam;

you can add text fields, ratings, radio buttons, checkboxes, etc. to the survey form, which gives more voluminous data;

a report with the results is issued in the form of a diagram and a graph;

thanks to the shortcode, the results can be redirected to the page automatically;

conditional logic personalizes questions based on user responses;

templates can be sent to other tools or to an external service without writing any code.

Form Locker – provides access to control rules, which helps to block the form with permissions;

notifications about completed polls are sent to the mail for quick review and response;

along with forms, you can upload files, documents, payment forms, videos, or images.
Free and paid versions are available. The cheapest is the basic package for $39.50 per year, which includes basic features, while the most expensive and advanced will cost $299.5.
3. Gravity Forms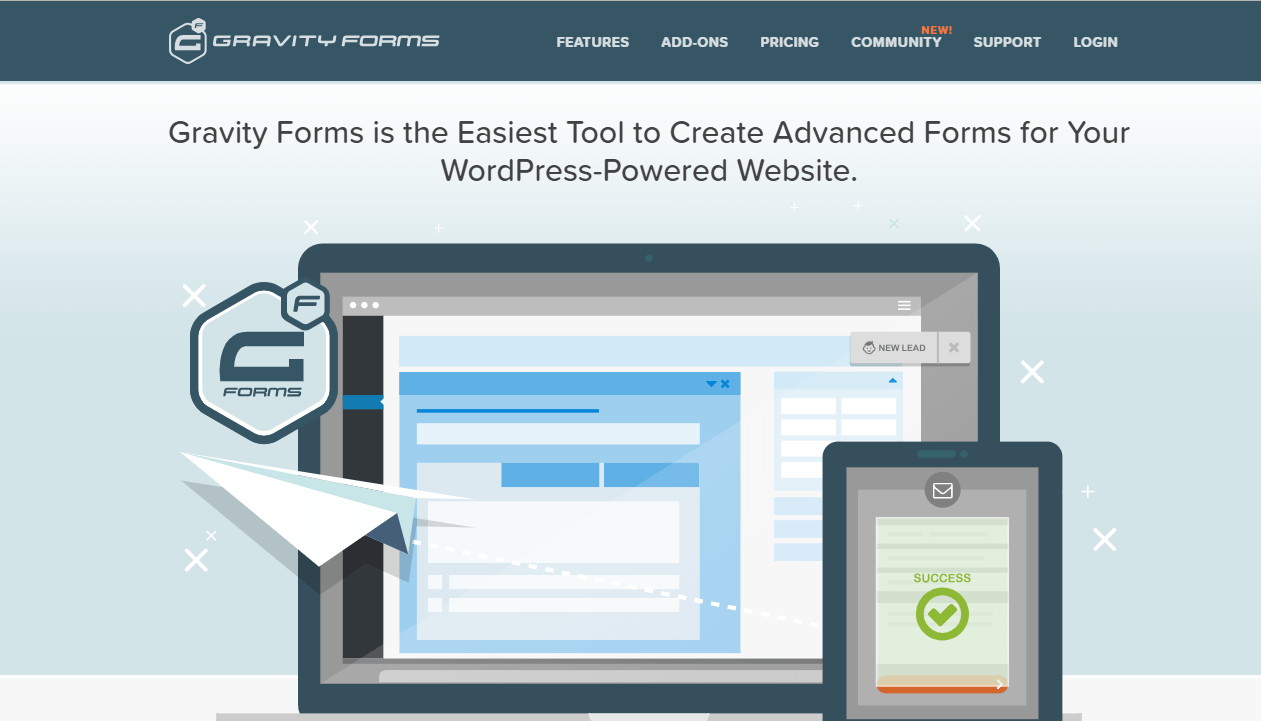 Gravity Forms includes many add-ons to enhance the user experience. It offers simple yet advanced polls.
Functions:
 a simple interface and lack of coding can be mastered even by beginners;

the basic package for one site offers an unlimited number of records and forms, additional file uploads and support, multi-page forms and conditional logic, as well as automatic updates;

autoresponder with forwarding of replies to the email, with the ability to limit the number of incoming forms;

saving survey forms of email with the ability to continue filling out at a convenient time.
The basic package will cost $59 per year, and the most advanced access will cost $259.
4. WP-Polls

WP-Polls is a plugin with a professional yet easy-to-use interface. It takes a few minutes to create polls. There are many options that are easy to configure and give you complete control over every element.
The following functions are available:
options are available for creating a professional survey;

ready-made templates that are easy to customize according to individual preferences;

a distinctive feature is the ability to install the plugin as a widget directly on the site;

regular updates with new features.
The plugin is free to download and work.
5. eForm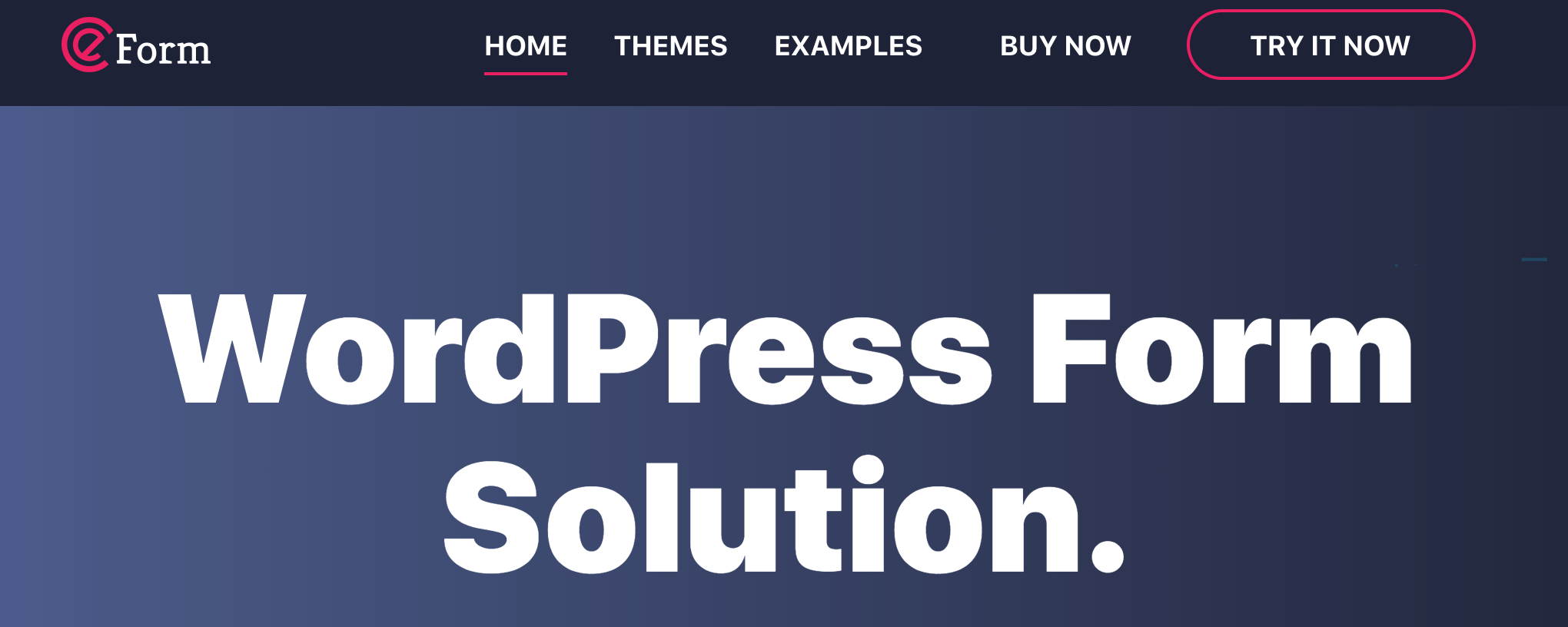 eForm is a premium plugin that includes many add-ons and features. In it, you can create not only polls and payment forms but also entire quizzes.
Benefits:
includes innovative features such as leaderboards, pop-up forms, a backtrack page, conditional logic, shortcodes, login forms, and more;

intuitive to operate, which allows you to create polls even for beginners;

payment forms are available – WooCommerce, PayPal, etc.
For 6 months, the full package of features will cost $39, and for a year – $52.
6. Everest Forms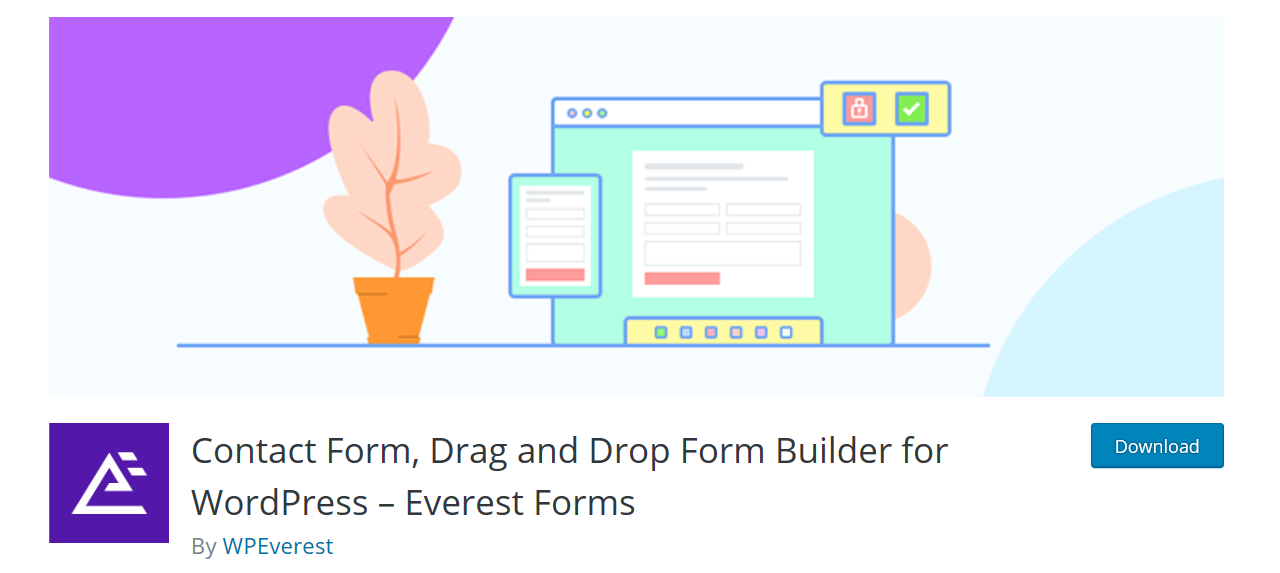 Everest Forms is an easy-to-manage plugin that lets you get creative with creating interactive surveys. With a limited budget for one site, using the free version is enough.
Functionality:
unlimited number of forms;

forms with one and two columns are available;

multiple form templates;

support for Google ReCaptcha to combat fraud;

multiple templates and drag-and-drop functionality to create polls quickly;

conditional logic;

full adaptation for mobile devices;

reports in the form of charts and graphs.
The personal package costs $49 per year, and the maximum number of features is available for $199.
7. Formidable Forms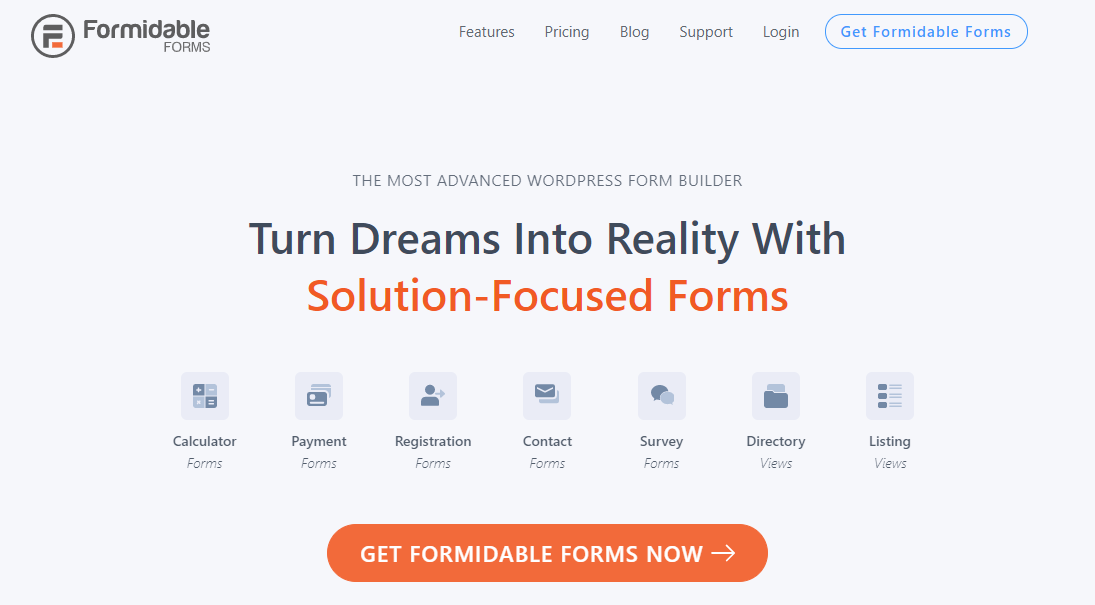 Formidable Forms is a whole store for creating unique forms. It is easy to create polls using drag and drop and ready-made templates. They can be supplemented with a registration form, contacts, catalogs and payment, calculator, and lists.
Available options:
online calculator for instant data evaluation;

access to user responses is open without a code;

it is possible to turn the form code into a quiz and divide the results into categories;

when forming a survey, images are displayed instead of flags;

forms and records can be imported and exported to other sites;

there are layouts for mobile devices and multi-page forms;

users can independently add fields during the survey;

using the setting, you can limit the number of replies and enable invisible spam protection.
The basic package costs $39.5 per year, and for $299.05 you get the full package of features.
8. Quiz and Survey Master

Quiz and Survey Master is one of the most popular plugins out there. It satisfies all the needs of both beginners and professionals. With it, you can build multi-page and interesting forms.
Features:
thanks to the drag-and-drop function, you can create quizzes;

the advanced package includes the function of filtered responses in the form of a diagram (rectangles, columns, and a circle);

all results can be exported to CSV or connected to Google Sheets, which will allow them to be analyzed online;

email subscription is available for users;

technical support 24/7;

unlimited number of quizzes and polls;

users can leave answers in different types of fields.
There is no free version of the plugin, but all the necessary functions are available for only $79 per year, and for professionals, the more advanced package for $147 is suitable. They include marketing campaigns sent by email, exporting results, optimizing the funnel using CRM, etc.
9. YOP Poll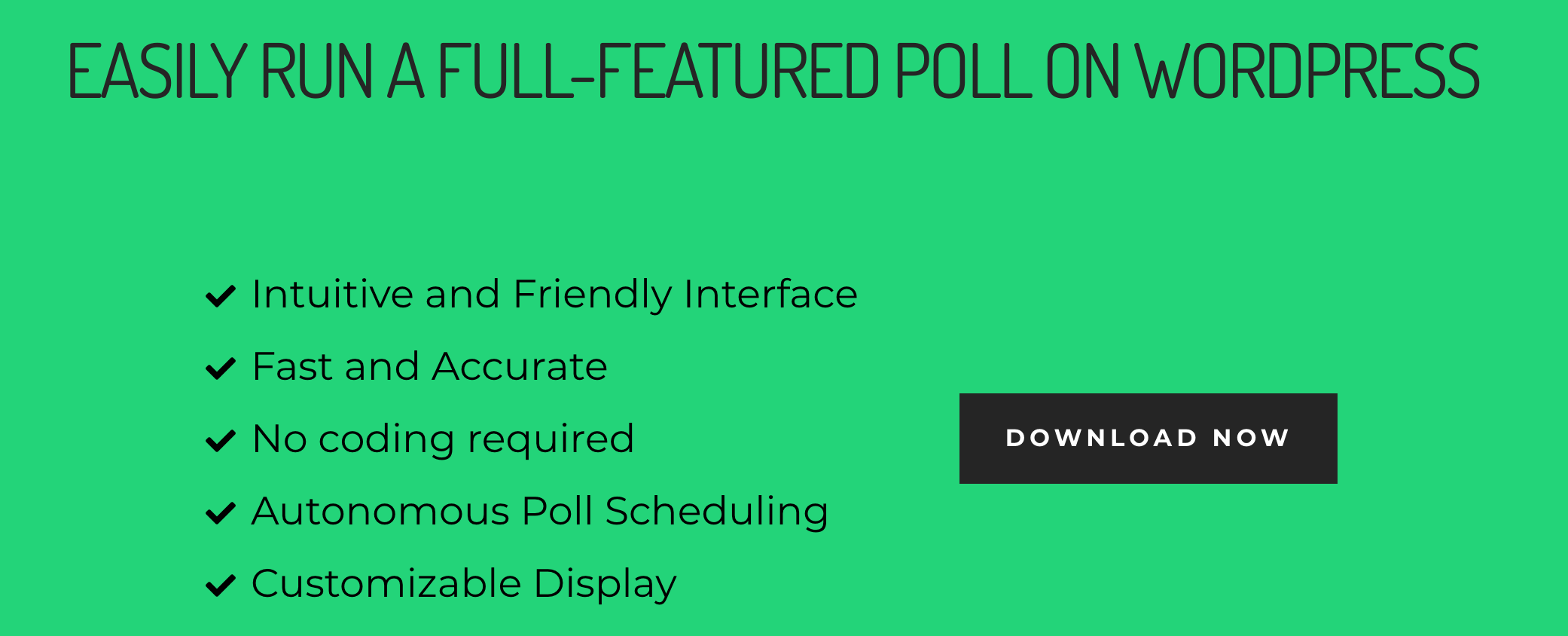 YOP Poll is a perfect tool for reformatting polls into posts or blog pages that you can customize using your WordPress dashboard. This allows you to maintain a single unique form design, but at the same time edit the survey at any time.
Available:
customizable display;

easy-to-understand and easy-to-use interface;

included timer with setting the boundaries of the beginning/end of the survey;

several surveys can be carried out at the same time;

limiting the number of users who can take the survey (for example, opening access only to registered customers);

you can sort and manage the results, as well as hide some details;

adding custom fields with the ability to request information from users;

poll ID, date, etc. to display the required results;

creating polls with one or more answers to get detailed information.
Both free and paid versions are available. For example, for $17 per year, limited access for personal use will open, and for $57 per year, you will receive a full premium package.


10. Ninja Forms

Ninja Forms is an easy-to-use plugin that requires no specific technical knowledge, making it ideal for beginners. Suitable for creating interactive surveys. The paid version has detailed analytics and reports.
Functional:
connection of payment forms;

exporting the results to PDF, Excel, Google Sheets, etc .;

introduction of electronic marketing;

importing files;

conditional logic;

a huge number of layouts and styles of forms.
The cost per year varies depending on the required functions from $29 to $249.
Conclusion
Each of the 10 WordPress plugins is convenient and interesting in its own way. We have analyzed all the available functions in each of them to help you make the right choice according to your needs. They are all unique because they have their own distinctive functions. Therefore, before making a choice, determine what exactly you need, and then proceed with evaluating each plugin.


Stacey Wonder is a content marketer for EssayTigers. She has vast experience in developing content marketing strategies and creating blogs. When Stacey is not busy with her main project, she likes to write about diverse topics, such as education, career, writing, marketing, and self-development.
https://ninjateam.org/wp-content/uploads/2021/08/Best-WordPress-Survey-plugins.png
426
1210
Ninja Team
https://ninjateam.org/wp-content/uploads/2020/10/ninjateam-logo.png
Ninja Team
2021-08-31 14:11:53
2021-12-17 09:47:00
Best WordPress Survey plugins