Hello,
Here is the documentation of Contact Form Seven CF7 Multi-Step Pro 
*Make sure you have installed Contact Form 7, get it here https://wordpress.org/plugins/contact-form-7/
The backend looks like below

Add a new step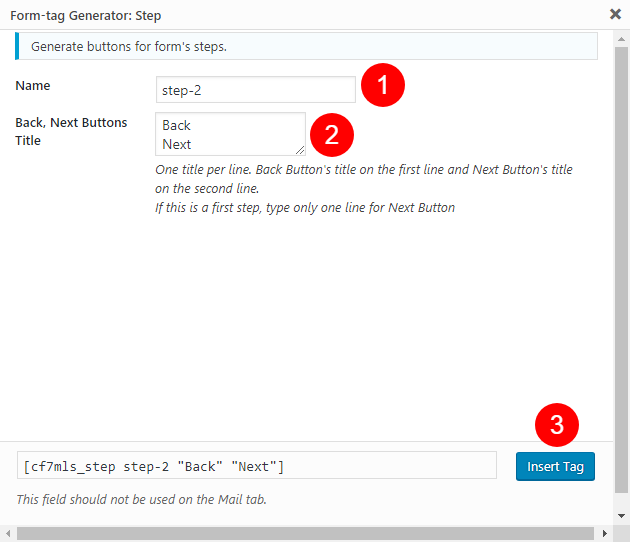 Add step name

Back, next button titles

"Insert Tag" button
Note: By default, in the last step, the submit button is located on the left side. To make it float to the right, please add a submit button like this:
<p style="float:right">
[submit "Submit"]
</p>
Show an answer from a previous step
You can enter only one field name here.

Enter an ID or Class attribute for adding CSS rules later (optional)
Note: If you use checkbox, please add"-cbmls" into checkbox name (e.g: checkbox-123-cbmls)  so that Njt Answer can recognize and display it.
Preview the full form before submit it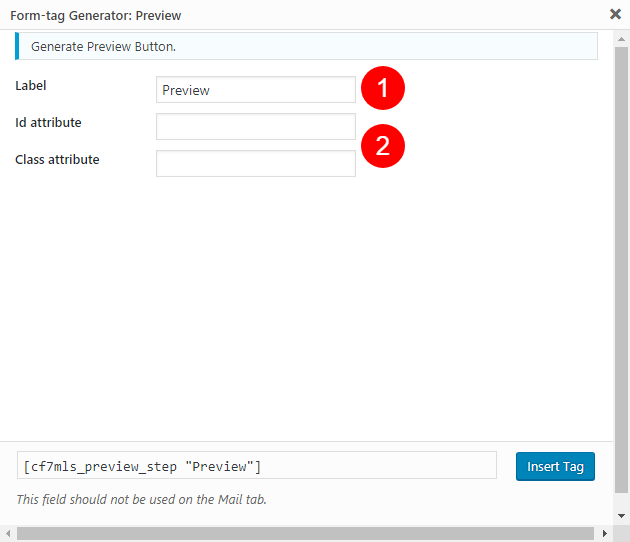 Enter a title for the preview button

Enter an ID or Class attribute for adding CSS rules later (optional)
Settings for background and text color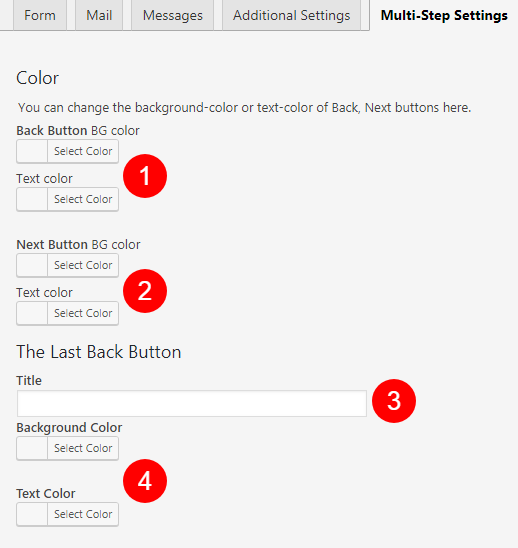 Back button colors

Next button colors

The "Back" button in the last step is automatically inserted by default. Therefore, you should change its title here.

The last back button colors
Enable progress bar feature

Tick the checkbox to enable the progress bar feature

Enter custom titles
Note: Your form must have at least two steps in order to use this feature. If there's only one step, it will look like this.

If  you have any question, please submit a ticket at Our Support Portal or feel free to chat with our support team at Our Official Facebook Page
Many thanks for coming with us!
Ninja Team
https://ninjateam.org/wp-content/uploads/2016/10/avatar_256_transparent.png
0
0
Ninja Team
https://ninjateam.org/wp-content/uploads/2016/10/avatar_256_transparent.png
Ninja Team
2018-09-05 07:19:27
2019-04-26 10:29:55
Contact Form Seven CF7 Multi-Step Pro Documentation