Why would you want to download WordPress media library?
There are many scenarios in which downloading all WordPress media files become required. It could be when you create a brand new website and you want to keep those valuable files in place. Or you simply want to create a backup for media files during WordPress migration. You can also regularly store your media library archive in case anything goes wrong or got strange conflicts. Download WordPress media library helps keep your media files safe when staging new developments.
While it is possible to go through each image, download one by one and then sort them out, you would not want to choose that manual work. This article is going to show you 3 straightforward ways to download the entire library of your WordPress media files.
With a few clicks and a full copy of your WordPress media library will be ready to be stored in your computer or cloud storage services with minimum effort.
Now let's hop on the first method.
1. Using Filester File Manager Pro plugin
Filester is actually a handy yet versatile file manager for your WordPress server files. The free version already offers all professional features you need to manage WP configuration.
In this section, I'm going to show you only a tiny feature to help you see how it works in exporting WordPress media library.
To start off, you need to go your WordPress admin dashboard and download Filester – File Manager Pro.
This can be done easily by running a search of Filester > Install Now > Activate the plugin.
After activated, Filester plugin creates a new menu item File Manager on the left sidebar. And you can click on it to view all the files that compose your current WordPress website.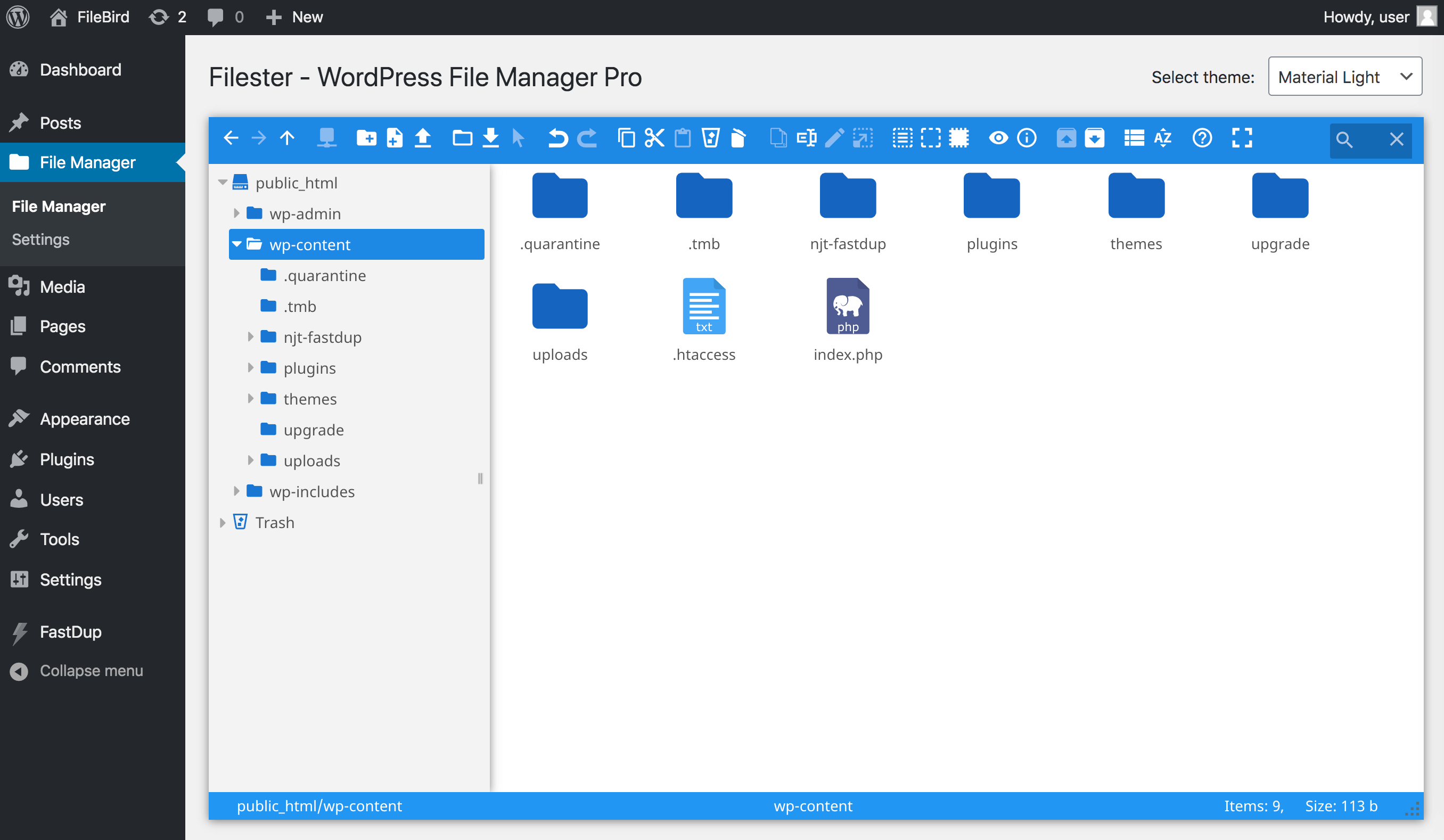 This user-friendly interface allows you to browse files and folders at ease like on your computer. I would expect it'll be extremely simple for you to find the folder for all WordPress media files. By clicking on the folder wp-content > uploads, you'll locate all your media files arranged in folders by year and month.
By now you can just right-click the folder you want to download and choose Download to get them automatically downloaded to your computer in a ZIP file.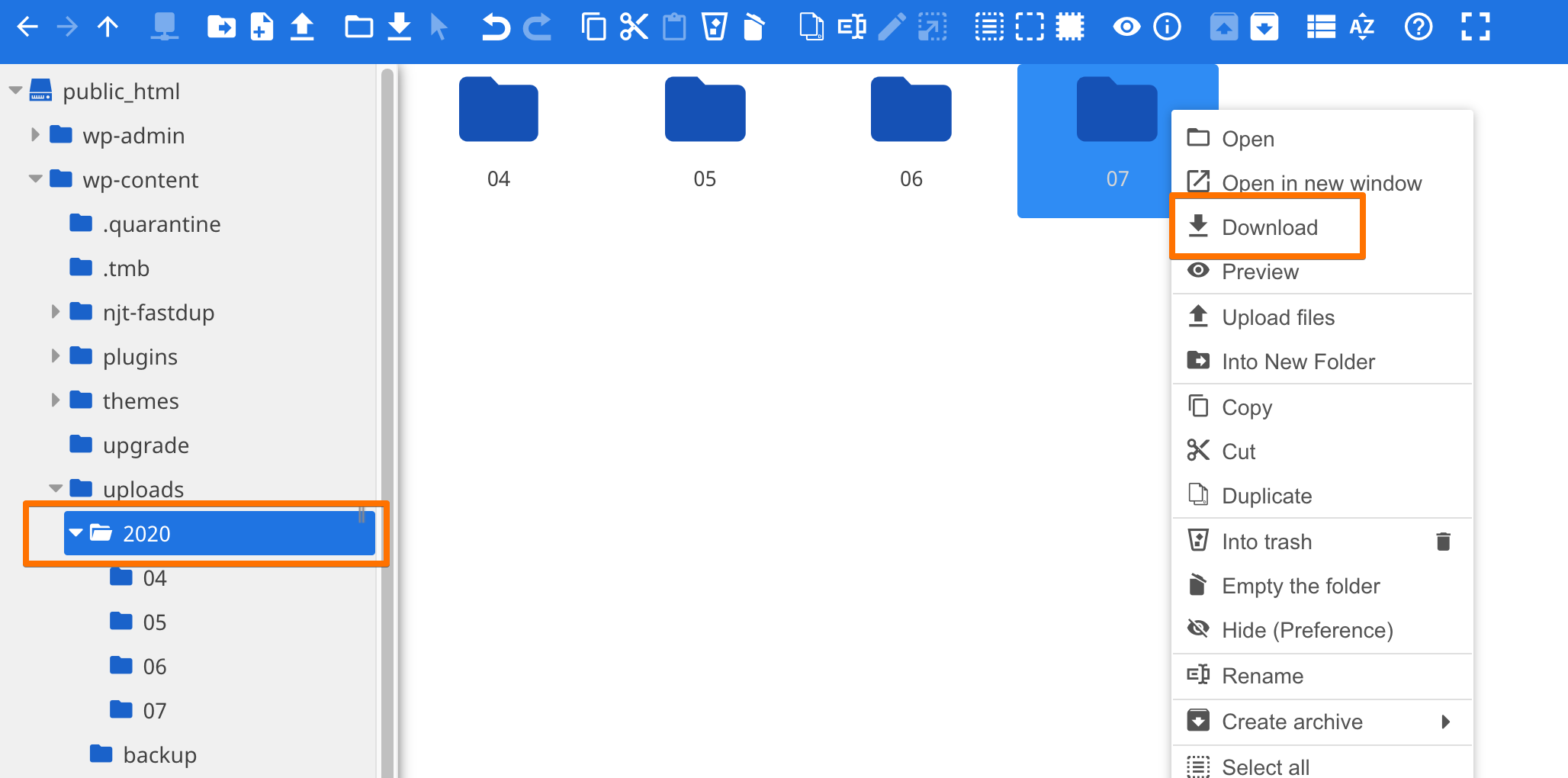 In case you have many other addons and page builders installed in your WordPress, you'll see their own folders nested under wp-content/uploads, too.
Eg: elementor folder & css folder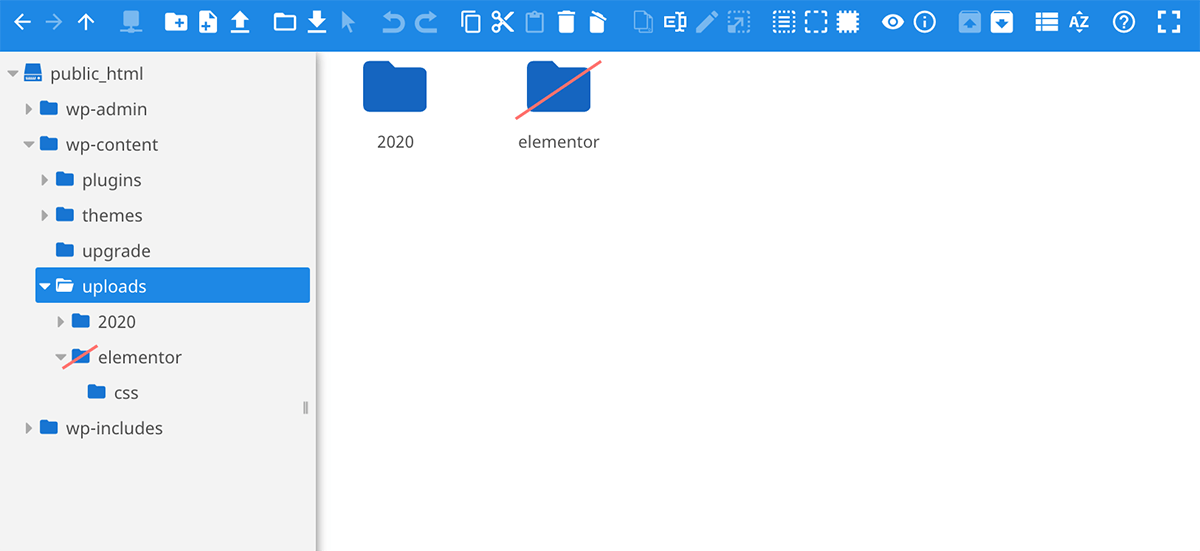 You can just ignore them and only choose the folder you want to keep an extra copy.
This download process right from WordPress dashboard file manager is conducted very fast and smoothly, just like downloading media with an FTP client access. For those who are more of a techie, refer to the second method below.
2. Using FTP Client
Your next option is to use the file transfer protocol method, which requires you to download an FTP client. FTP is, of course, an excellent solution for WordPress management. If you, however, are a rookie, it'll be quite frustrating with those issues that you can't understand or handle.
Now that if you can run FTP client, connect to Site Manager and navigate to your WordPress contents via the path /public-html/wp-content/uploads.
Every time you upload images and videos to WordPress media library, they will be stored in server folders. This system follows a chronological order which means the files uploaded in the year 2020 will be stored in the folder 2020, and so on and so forth for the subfolder of months.
You can do almost the same as the operations of Filester, find the folder you want to keep and right-click to download them.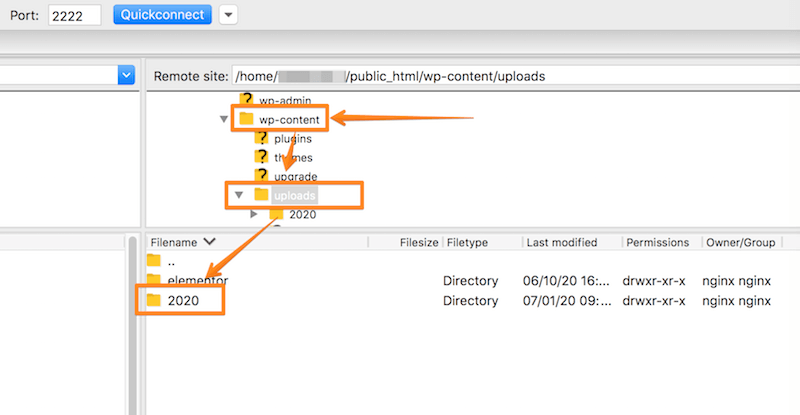 3. Use Export Media Library Plugin
If you have an excellent collection to be backed up on your system or simply because you need the media files for immediate distribution, using a dedicated plugin for this task is very much recommended. With this WordPress media library export plugin, you can utilize it as a one-off and then uninstall it once all media files are safely stored.
This is an easier way to download the entire media library for non-techies, like me. Just download the free Export Media Library plugin and you'll be able to download a zip file of your entire library!
Upon activation, you can find the Export settings right under Media menu. Simply choose the folder structure (a single folder for all files OR nested folders) and compression mode for all media.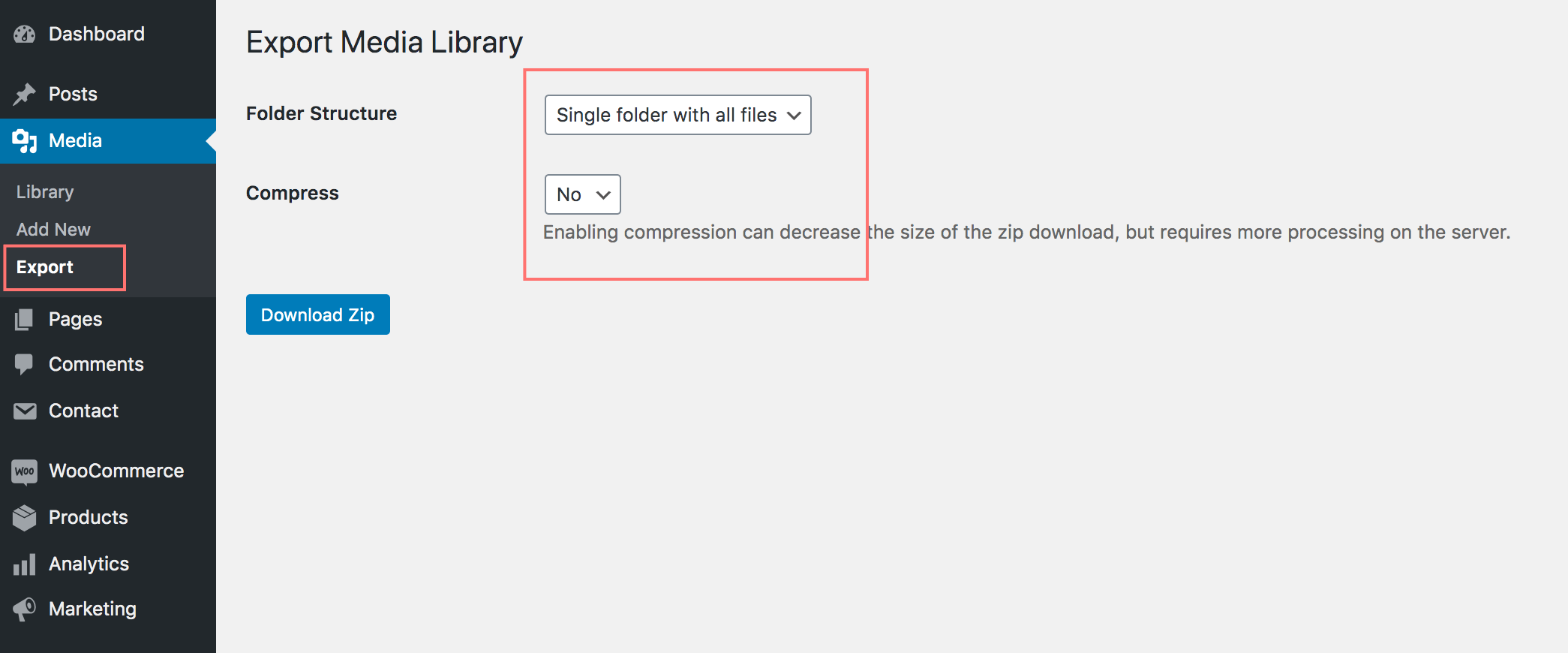 Note that, depending upon your media library, download media could take too long and lead to a timeout. You may need to discuss how to best utilize this plugin with your hosting provider.
Conclusion
Once you have correctly downloaded your WordPress media library, you will have a full backup of WP documents and media files. Bear in mind that WordPress store many different sizes of one image, so the media library you get has more files than original files. They will come in handy when you need to sort out optimized pictures and videos for your next projects later on.
If you guys encounter the issue WordPress media library not loading, don't hesitate to leave us a message here! We'll help you tackle that.
Did I mention that Filester has many other powerful features? Something you can do with the help of Filester includes drag and drop to move files, right-click to smart context menu, restrict access for user type, advanced settings for different user roles, etc.
If you would love to organize your WordPress media files better with folders, click to install FileBird for free: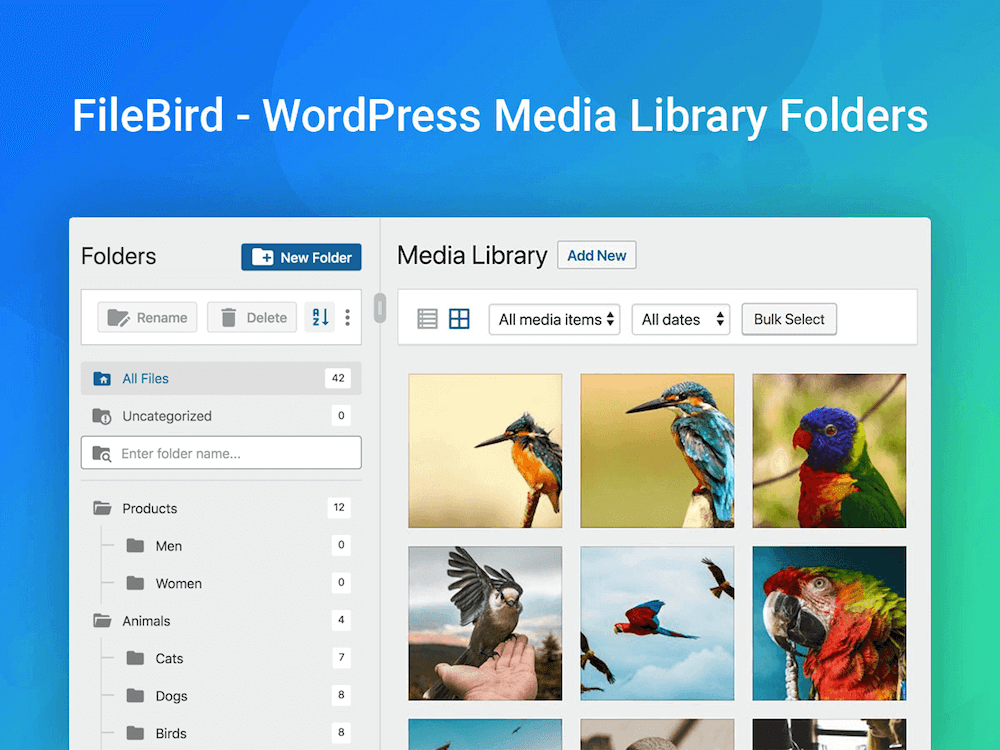 https://ninjateam.org/wp-content/uploads/2020/07/How-to-Download-WordPress-Media-Library.png
426
1210
Bean
https://ninjateam.org/wp-content/uploads/2020/10/ninjateam-logo.png
Bean
2020-07-02 16:35:43
2020-10-13 14:27:52
3 Ways to Download Your Entire WordPress Media Library