Below is the instruction of how to get Subscription Messaging Approval for your Facebook page.
Go to your Facebook Page Settings > Messenger platform. Scroll down to "Advanced Messaging Features", then click on "Request".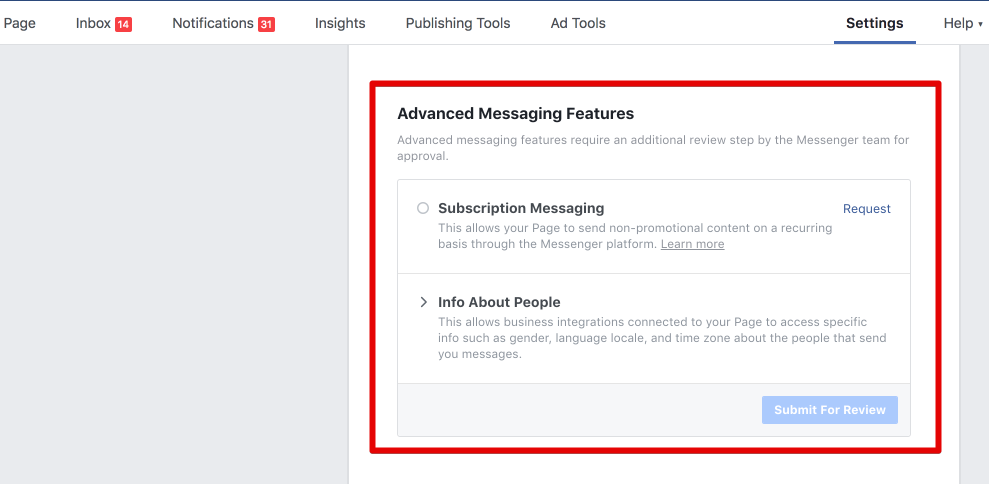 Provide required information as specific as possible. I recommend you to tick on "News"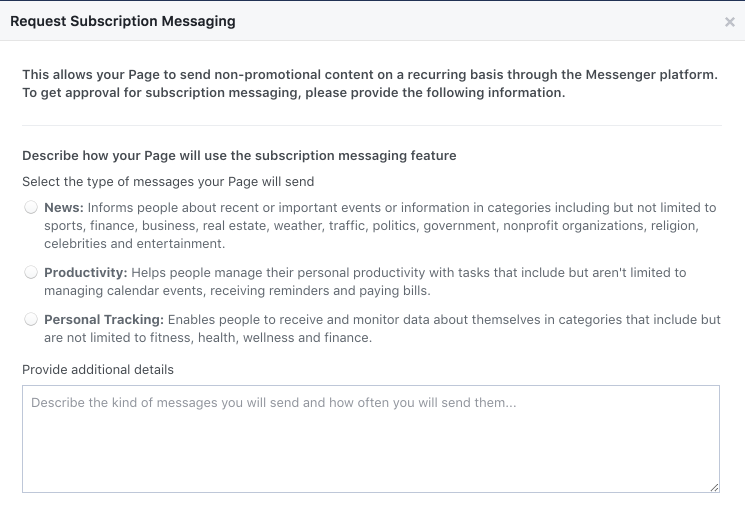 Additional details content sample: 
We are running a blog which provides articles for dog lovers. We want to send messages to our messenger subscribers about new articles. We will send two messages in a month.
Click on the checkbox, then click "Save draft".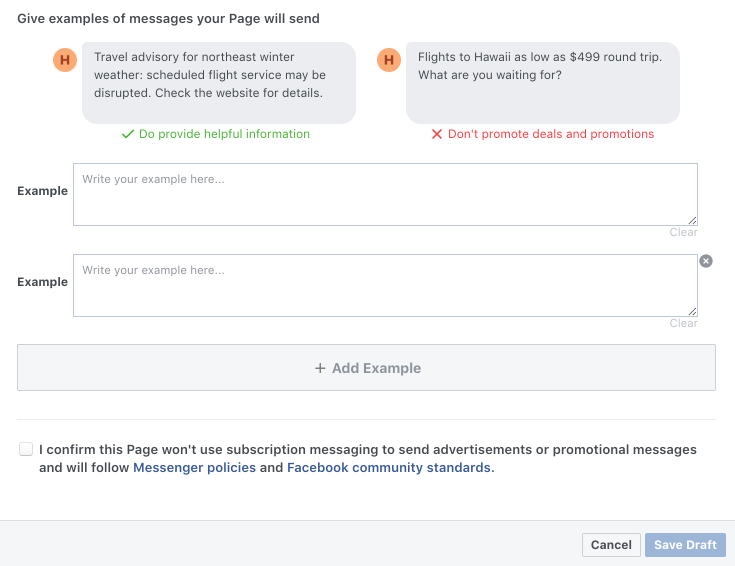 Messages content sample: (It's easy to be approved when your message is about news or blog post)
♦Dear subscriber,
Do you know we have just released a new product for your beloved puppy?
Check our site for details.
♦Dear subscribers,
Do you know how to pet your dog properly and make your dog feel loved?
Check our blog post for details.
♦Dear subscribers,
Do you know all the tips to take care of your dog?
Check this article for details.
Click on "Submit for Review", and you're done.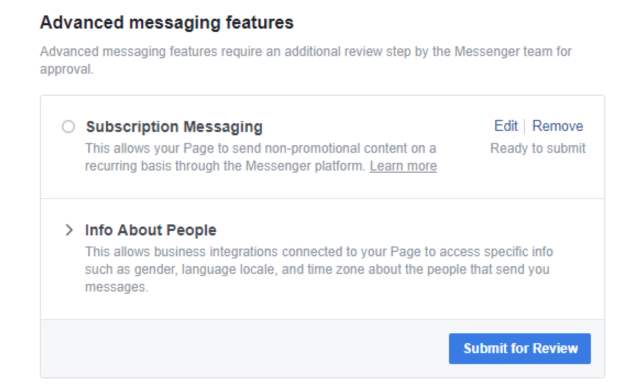 https://ninjateam.org/wp-content/uploads/2020/10/ninjateam-logo.png
0
0
Ninja Team
https://ninjateam.org/wp-content/uploads/2020/10/ninjateam-logo.png
Ninja Team
2018-08-01 09:36:01
2018-08-02 02:13:26
How to get Subscription Messaging Approval for your Facebook page