9 Super Plugins to Clone or Duplicate Your WordPress Site
Do you want to make your website more attractive and add some more interesting features? Do you want to set up a new testing environment to try out new stuff, change it a bit, and then improve as much as you can?
You can absolutely do that if you can clone your website and keep a copy safely. You can recover it later and use it anew if you need. Copy your whole website including folders, files, database, etc. before making changes. This is called cloning or duplicating your website. 
To be frank, though – manually copying a WordPress site could be a pain in the neck. Today we'll look at a handful of essential plugins that make cloning your WordPress site faster, easier, and much more convenient.
1. FastDup – Fastest WordPress Migration & Duplicator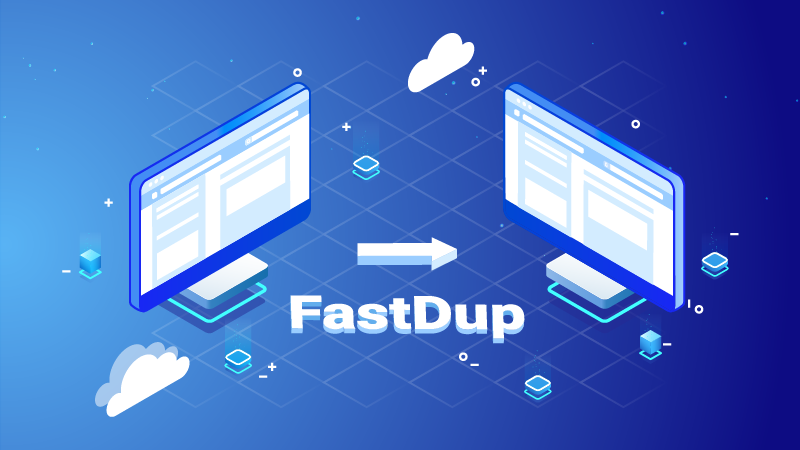 FastDup is the cleanest WordPress migration plugin.
If you are non-technical and just want the simplest option to duplicate WordPress, FastDup is the greatest option to consider. FastDup boasts about its own clear and easy-to-navigate user interface.
Clone a website in 3 steps:
Install the plugin in one click

Choose the package with the database you would like to save

Download zipped package and installer files to your computer or cloud storage


Migrate to a new server in seconds, not hours:
Upload .zip package and installer.php to your new server

Run installer

Log in WP dashboard to complete the migration
Just as simple as that. And now you have a new site to build more to your own needs while leaving the source files intact and secure.
2. Duplicator – WordPress Migration Plugin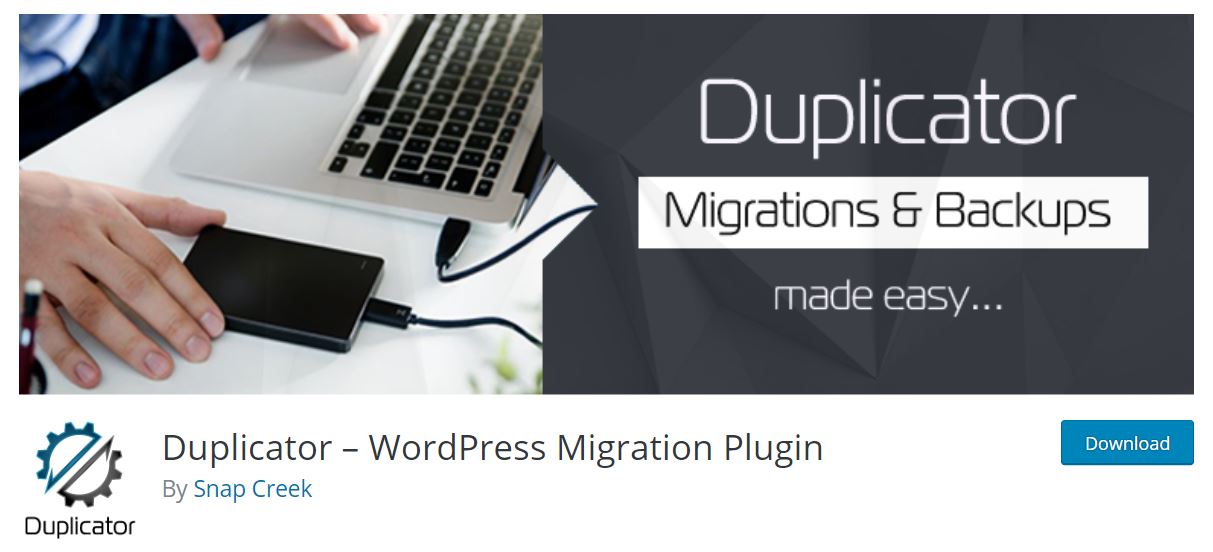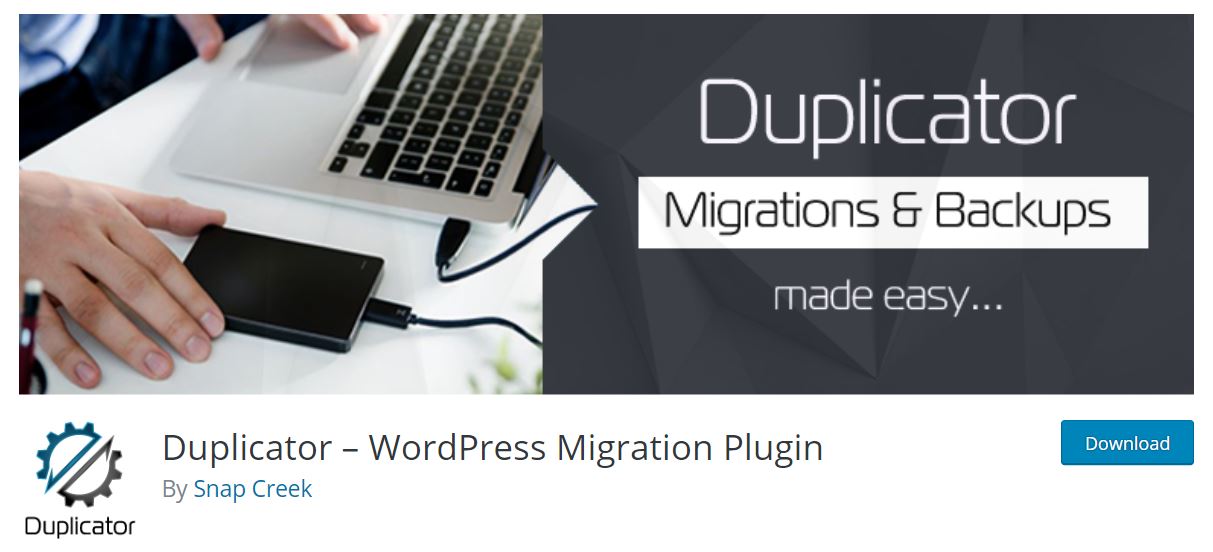 Duplicator is a free plugin with over 15 million downloads. Its main feature is to give WordPress users the ability to migrate, copy, move or clone a site from one location to another. The free version includes the necessary migration tools.
There are many features to focus on, with some of my favorites including:
Move, migrate or clone a WordPress site 

Move a WordPress site from one host to another

Manually backup a WordPress site or parts of a site

Duplicate a live site to another host
You can move your files and folders to a new location and pull them from there. With a matter of few clicks, the plugin will scan the entire website and put it neatly into packages.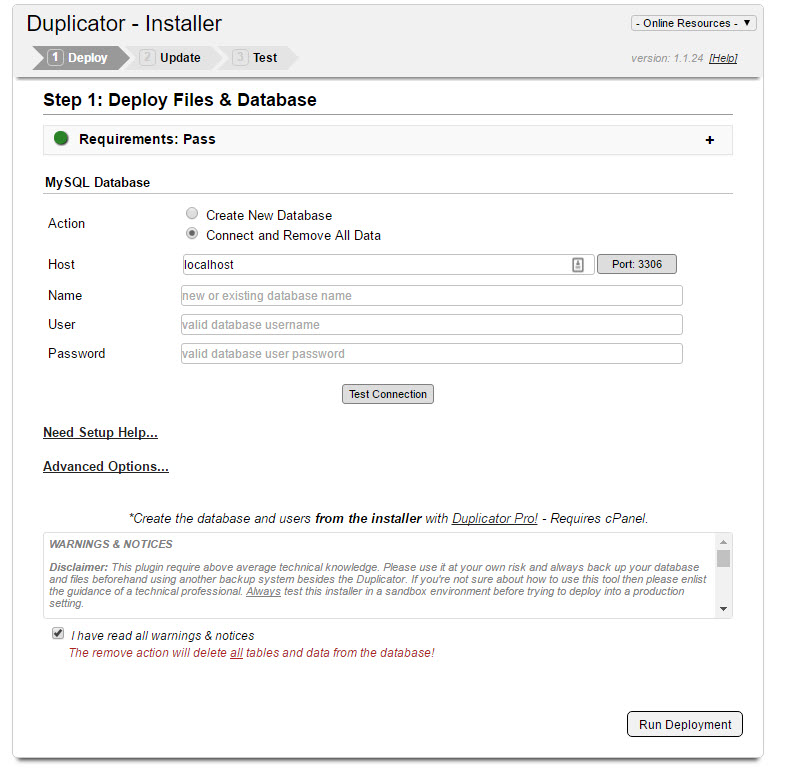 If you want to migrate and back-up multiple sites, you can upgrade to the premium version of this plugin. It allows you to custom search, and back-up to additional storage services like Google Drive or Dropbox.
3. UpdraftPlus WordPress Backup Plugin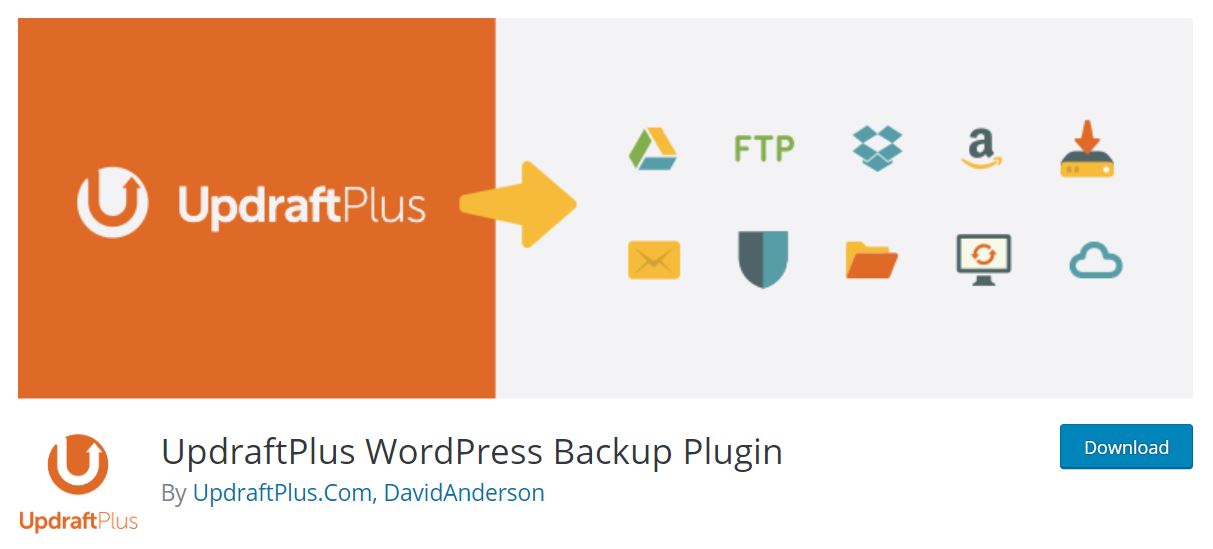 The next member in our today's list is Updraft Plus which simplifies backups and restoration. It is the most preferable scheduled backup plugin and widely used around the globe with over two million currently-active installs. Back up your files and database into the cloud and restore them in a matter of click.
Its feature list is well worth checking out because it's unlike any other plugins:
Restores, as well as backing up

Backs up to more cloud options than any others

Allows you to set up automatic backup schedules, for the ultimate in convenience

Is faster, using up fewer server resources

Has been tested on over 1 million sites
In order to move your website to another location, you need to restore a saved backup in an already existing site.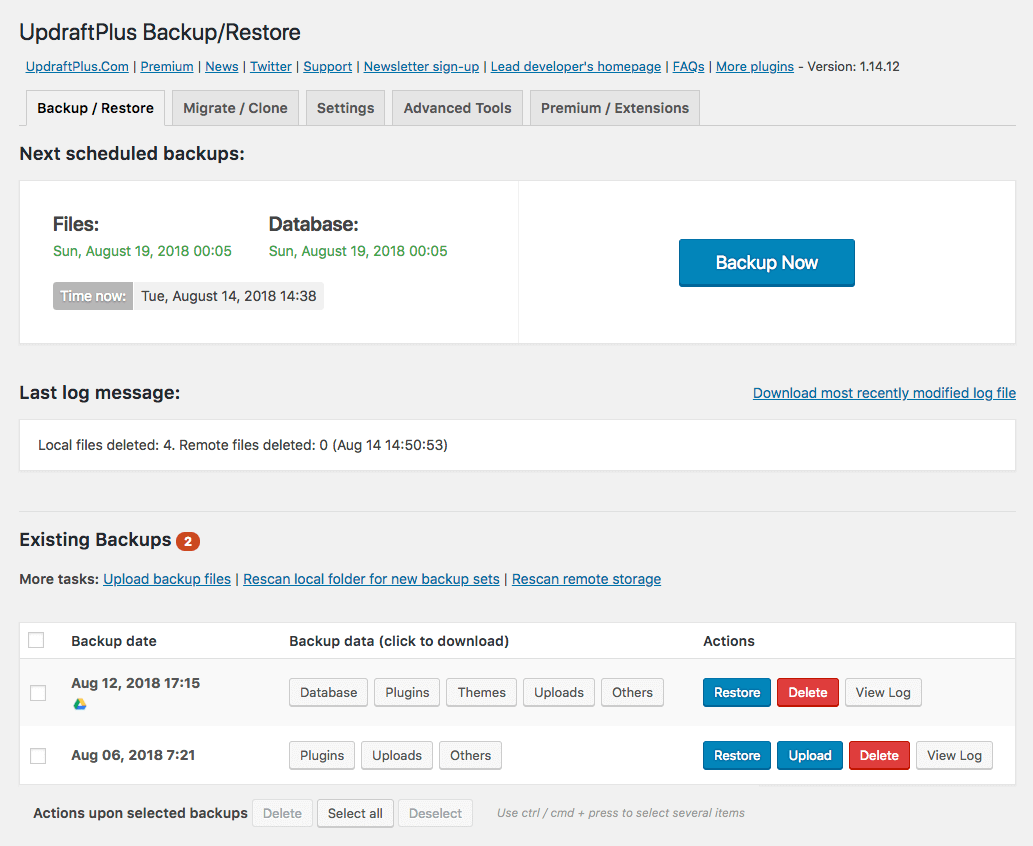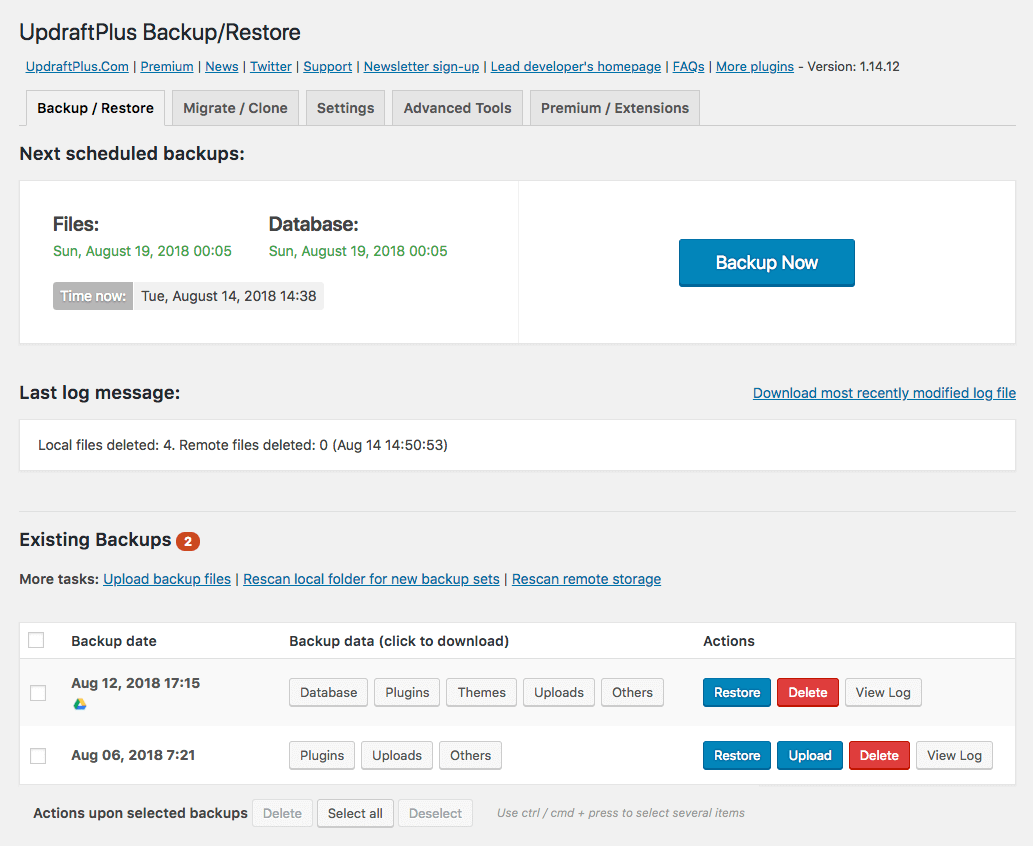 Fill in the new address and the file path in the plugin installed in the current website. The files will then be zipped and saved on your computer, ready for export.
If you want to clone your entire website, you will have to upgrade to the premium versions of this plugin. These come with support for multiple sites, priority email support, and updates for a year.
4. Backup Buddy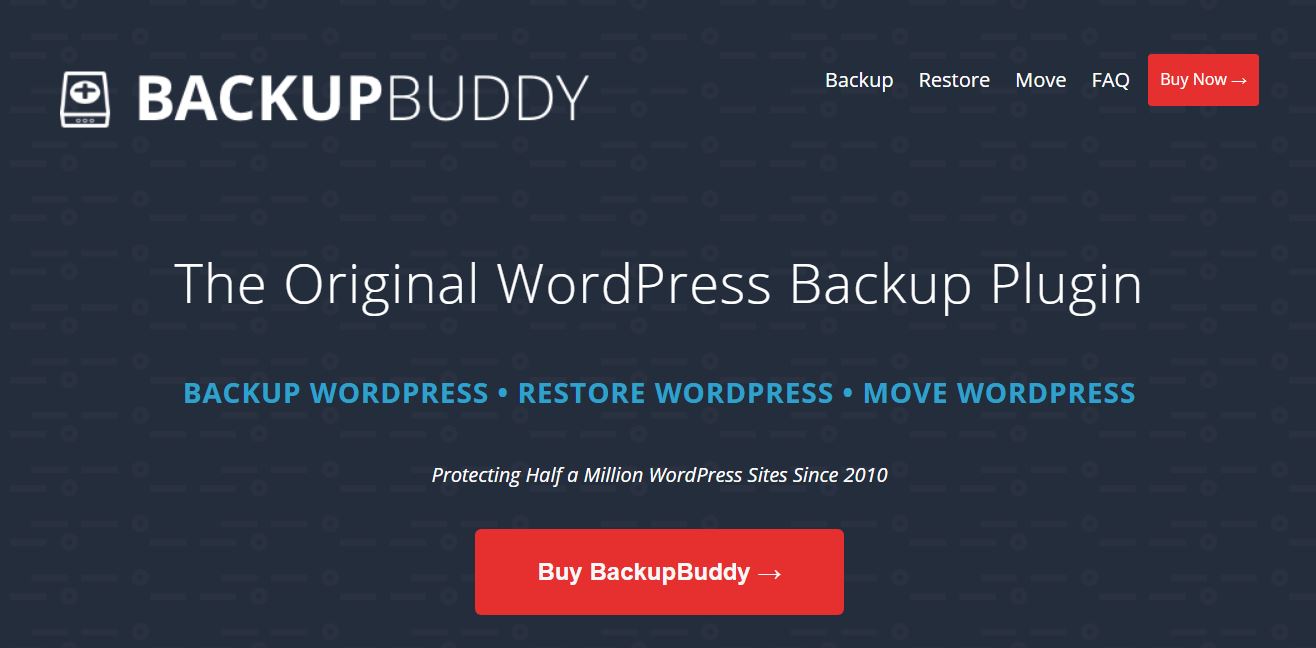 The next plugin in our today's collection is Backup Buddy which is only a premium plugin in our list. It is an easy-to-use migration tool that doubles nicely as a cloning tool and gives you a complete version of your whole WordPress site in a zip file format.
There is also no trial or free version available, so if you're interested in using the plugin, you'll have to jump in with both feet.
You need to back up just the database or run a complete backup, then make a schedule for automatic backups. Plus, you can set up different profiles for different backups, so you can work with the version you want.
With Backup Buddy, you can push and pull files easily between the staging environment and the productions site. This is specially handy for developers. However, it doesn't support multiple sites.
5. All-in-one WP Migration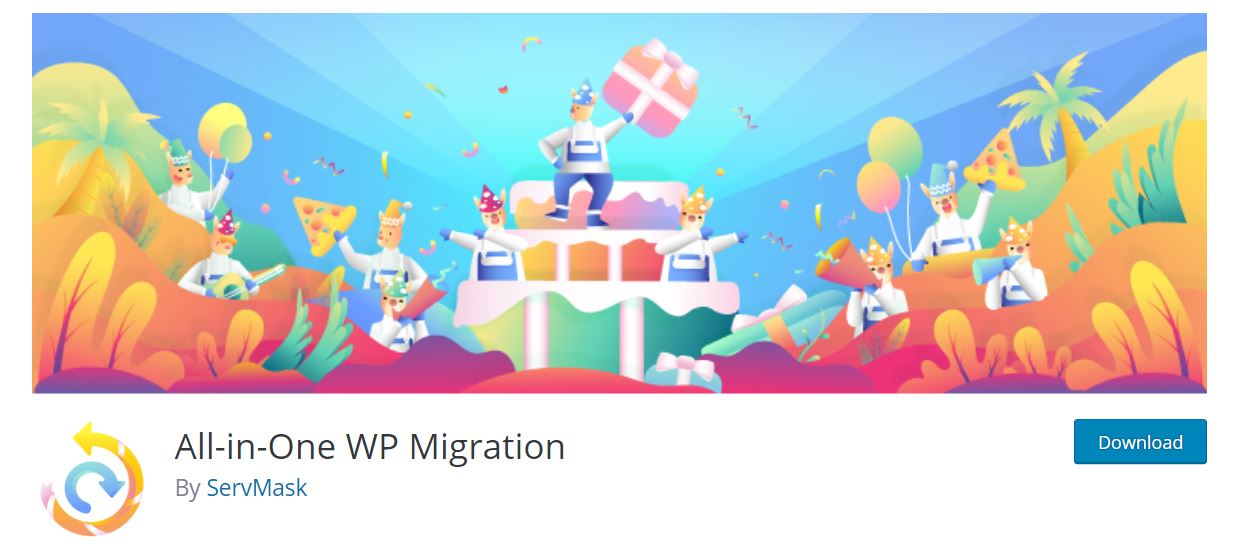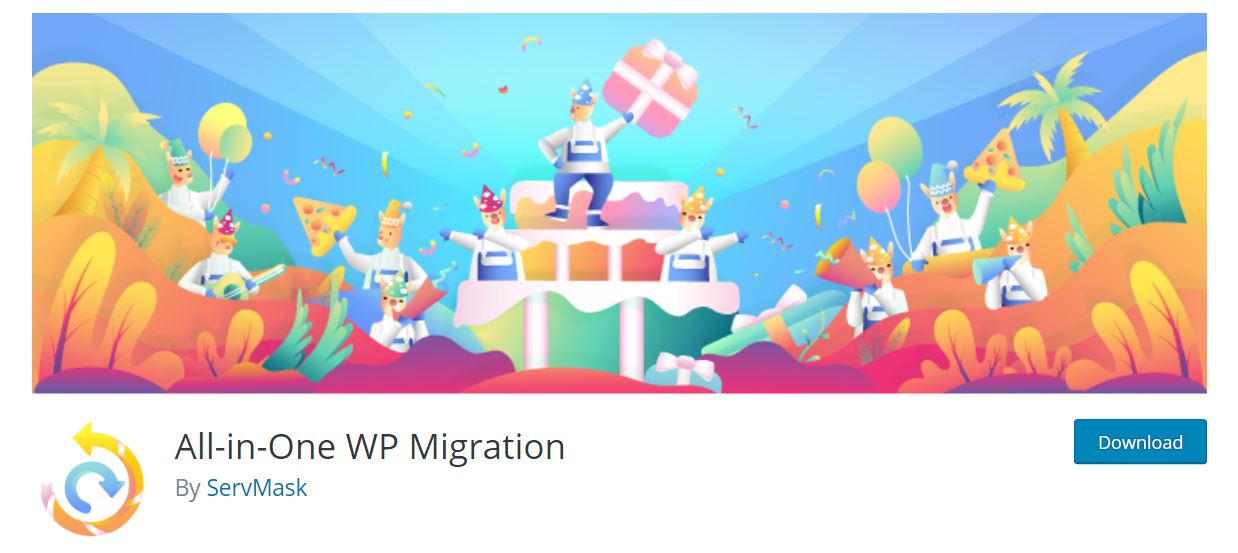 Next up is All-in-one WP Migration. Like most plugins on today's list, All-in-One WP Migration can create a simple backup of your files. The plugin also clones your website and installs it at a new location.
You will need to install a WordPress plugin at both ends before starting migration process. The plugin interface is easy to navigate and minimal, and you can clone everything on your website like files, database, themes, and plugins.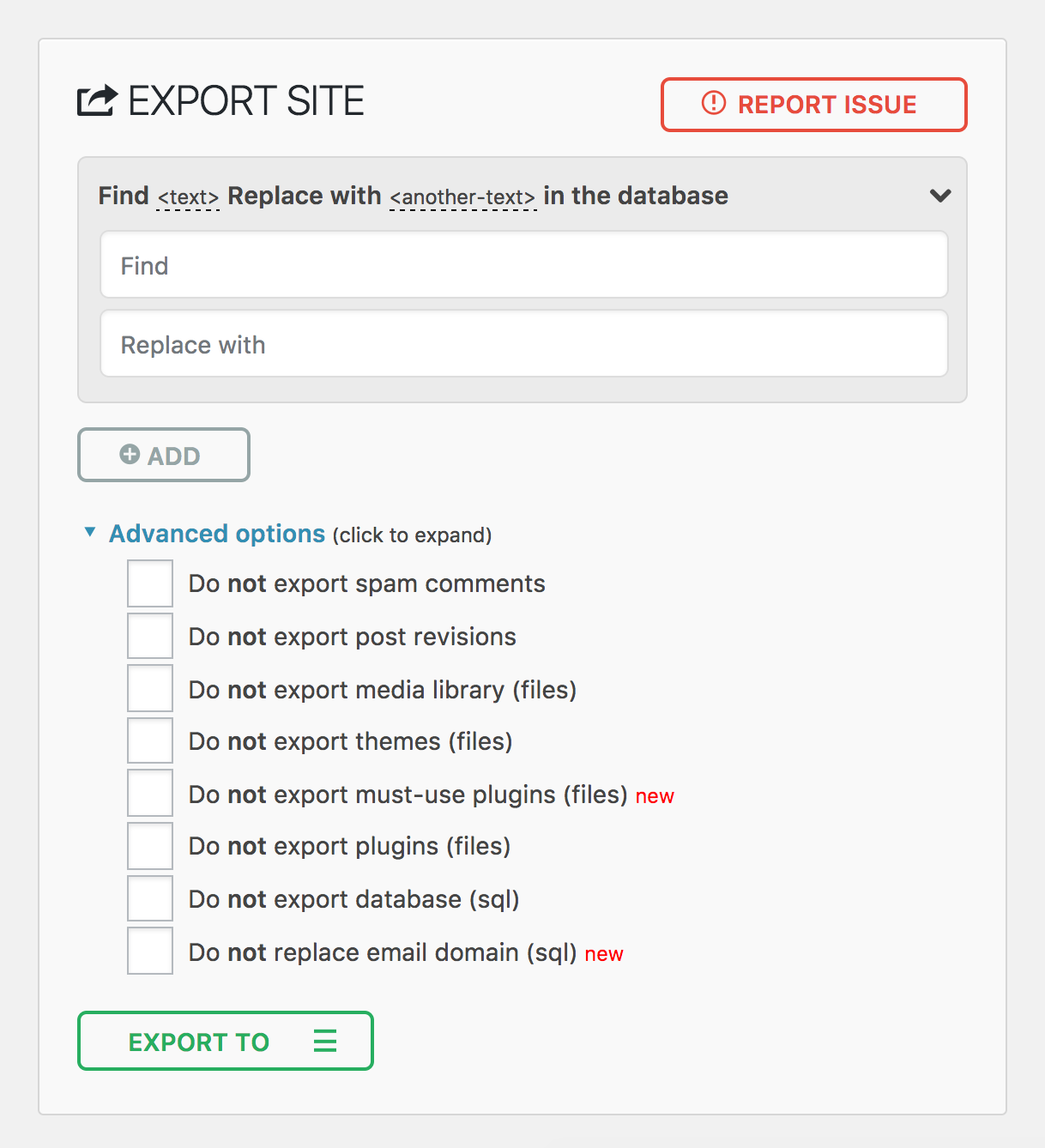 Once you have done this, you have to sit back and wait for the completion of the import process. At the end of the creation process, you can then download the backup file immediately.
6. Migrate Guru: Migrate & Clone WordPress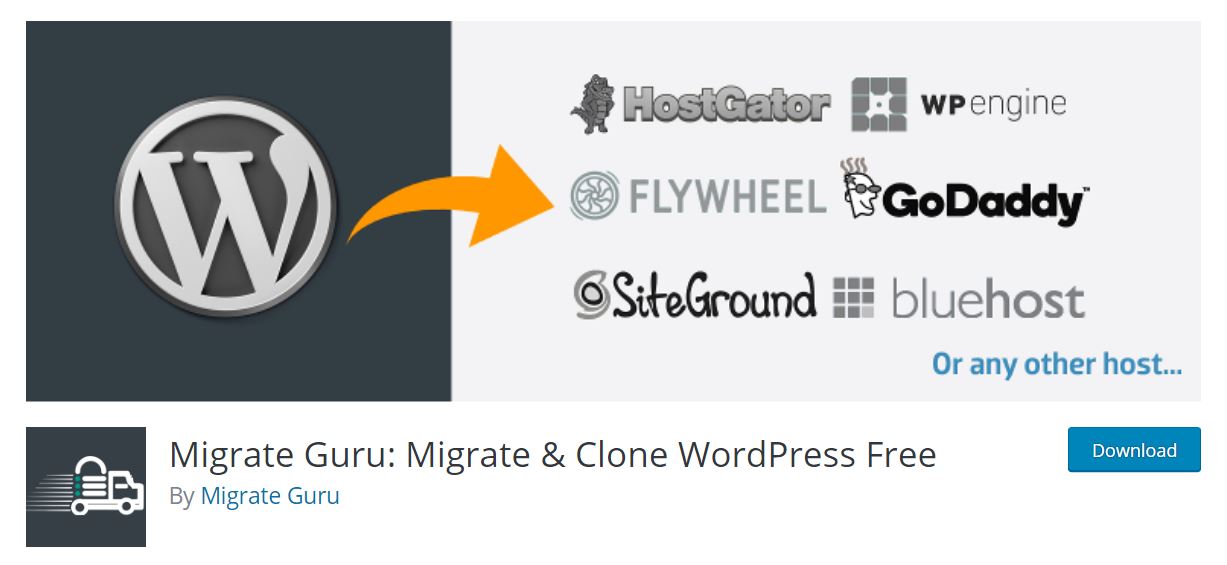 If you would like to migrate or clone your WordPress website no matter what advanced structure or size, Migrate Guru is the plugin that you should consider using. It guarantees safe and secure migration of your page without the need to risk anything and simplifies difficult WordPress migrations (e.g. multi-site networks, 200 GB sites, etc.).
Primary features of Migrate Guru are one-click migration, no overload on site, no add-ons, no storage space necessary, as well as compatibility with every web hosting provider.


Migrate Guru's real-time status will also keep you updated with alerts and notifications about the migration or cloning process. In conclusion and to simplify the method, all it takes are four simple steps and the migration process begins.
Install Migrate Guru on the site you want to clone.

Install WordPress on the destination.

Choose the destination web host that you want to clone your website to, enter details.

Click 'Migrate'.
7. Super Backup & Clone – Migrate for WordPress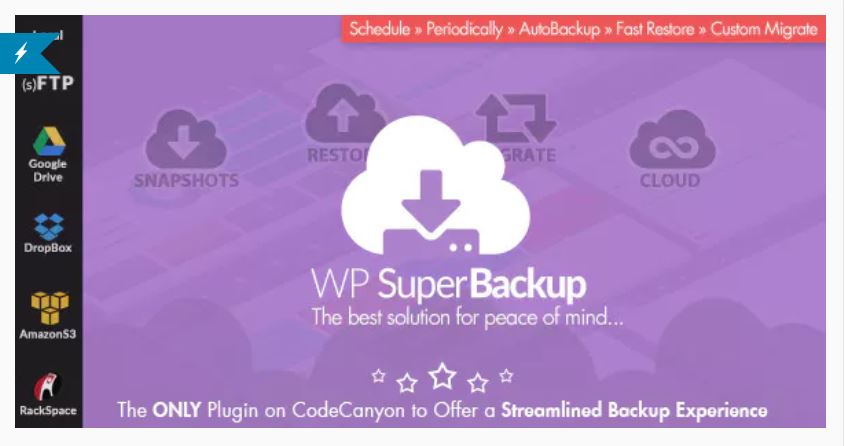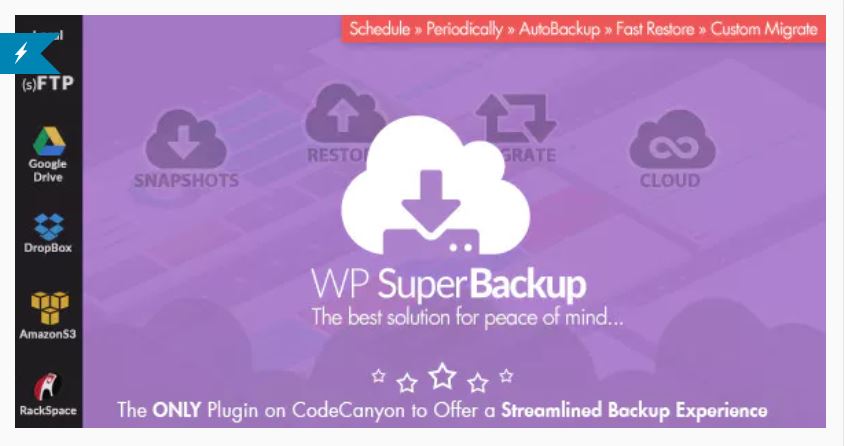 Working on your site is always a long-lasting and time-consuming process, and it would be unfortunate for your work to become a bunch of crap owning to an unexpected misconfiguration or error.
Having a reliable backup solution can help you deal with it promptly. This is where Super Backup & Clone comes into play.
One striking feature of this plugin is that it allows you to migrate part of a WordPress Multisite install to a single site install.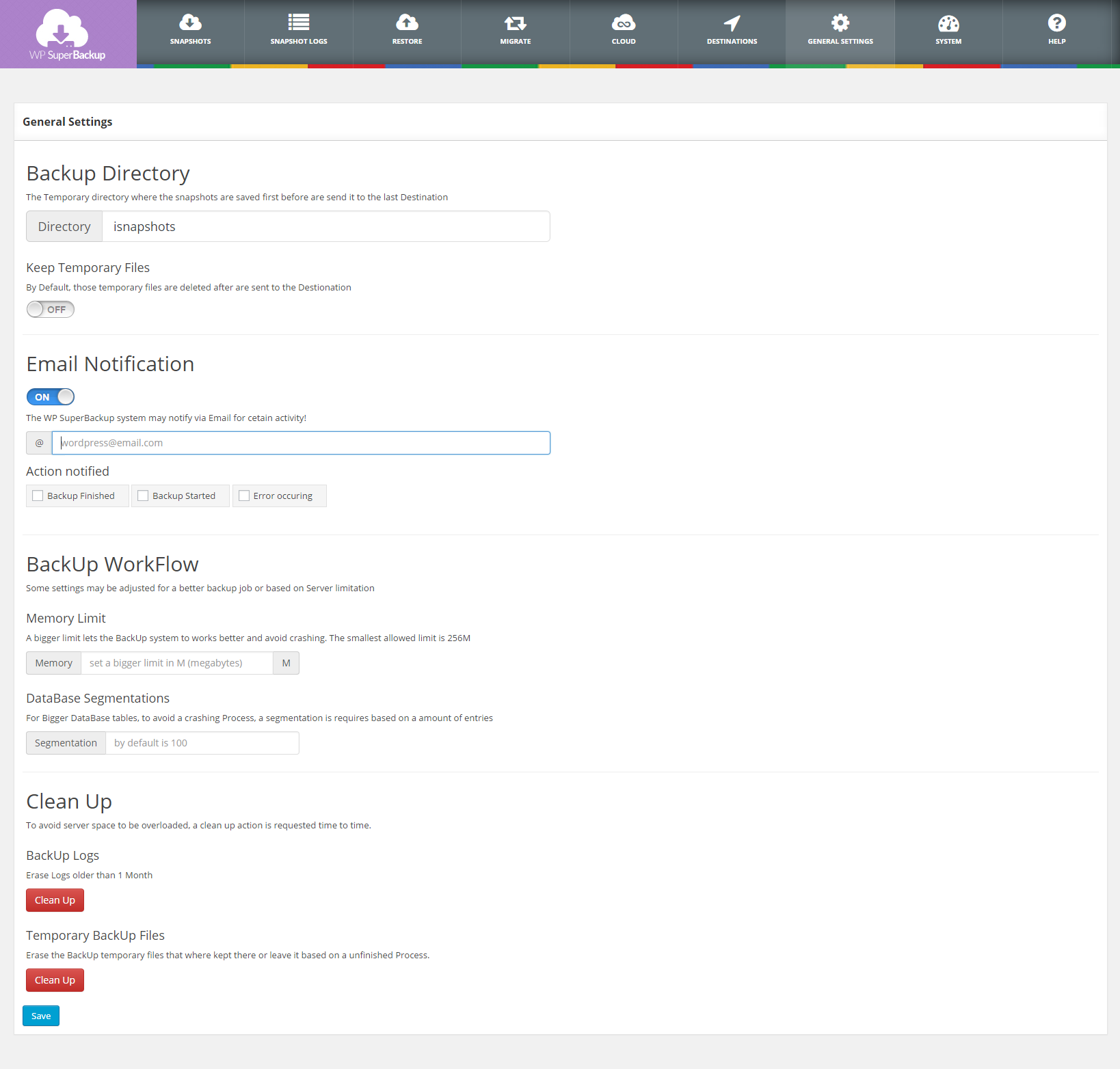 You can also do this in the reverse order, and migrate multiple sites through Multisite install.
While those are definitely particular type of uses, if you ever find yourself needing to blend the lines between Multisite and single site installs, then Super Backup & Clone is for you.
8. WP Staging – DB & File Duplicator & Migration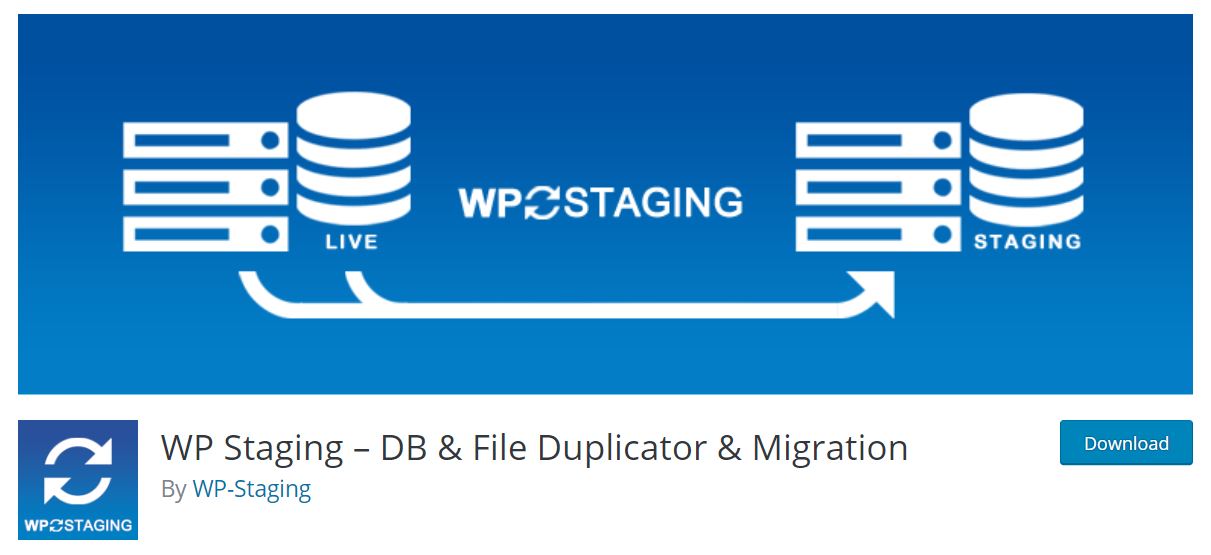 This duplicator plugin enables you to create a development environment in a matter of seconds.
It generates a clone of your site into your WordPress subfolder including a whole copy of your database. All you need to do is produce a fresh WordPress install where you want to clone your site.
Some of the things that I like about this plugin include:
Easy: Staging migration applicable for everyone. No configuration needed!

Fast: Migration process takes only a few minutes, depending on the site's size and server I/O power

Safe: Only administrators have access to the staging website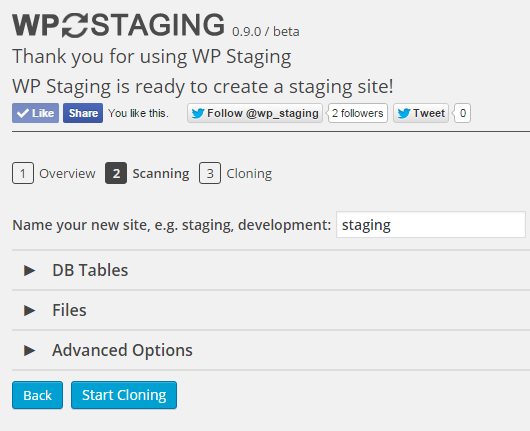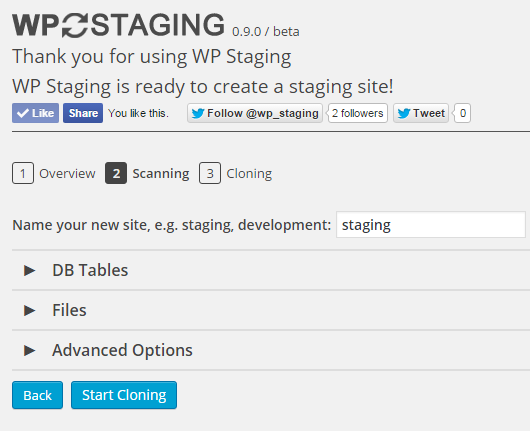 9. XCloner – Backup and Restore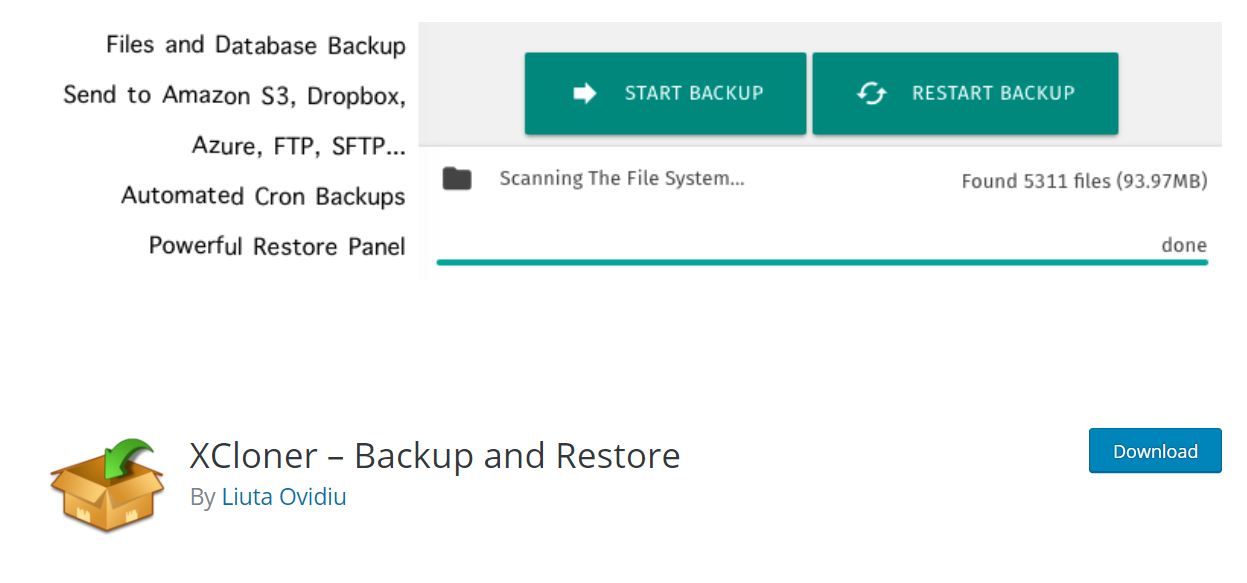 XCloner is a Backup and Restore plugin that is perfectly integrated with WordPress. It allows you to create a complete backup of your WordPress site manually or automatically.
XCloner design was mainly developed to create backups of any WordPress website via custom admin inputs, and enables customers to restore the backup on any locations with the support of the amazing automatic restore feature.

Its feature list is well worth checking out:
Backup and Restore your WordPress site easily

Received email notifications of created backups

Upload your backups to Remote Storage locations supporting FTP, SFTP, Dropbox, Azure Blob, Google Drive and many more

Split backups into smaller volumes when reaching limited size

Generate automatic backups before a WordPress automatic update

GDPR compliant by added encryption data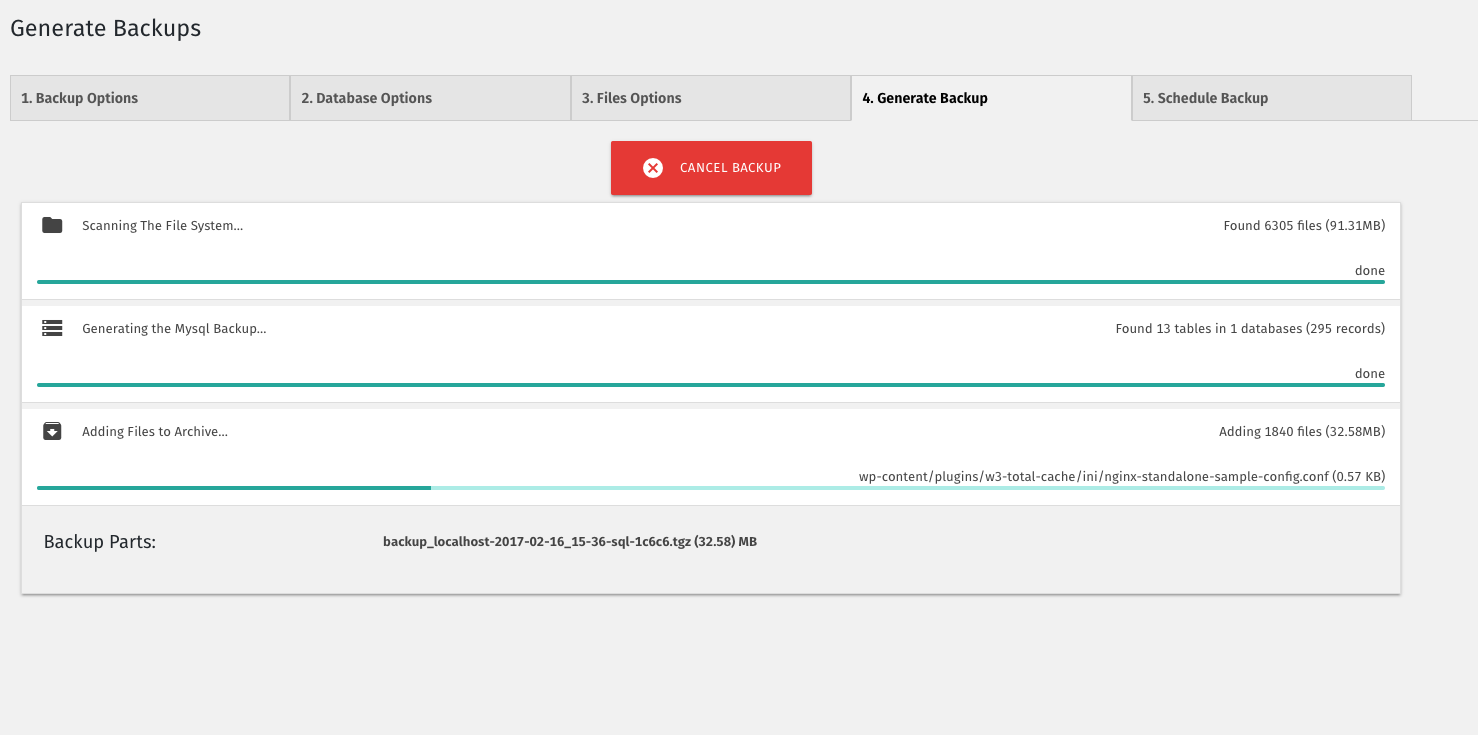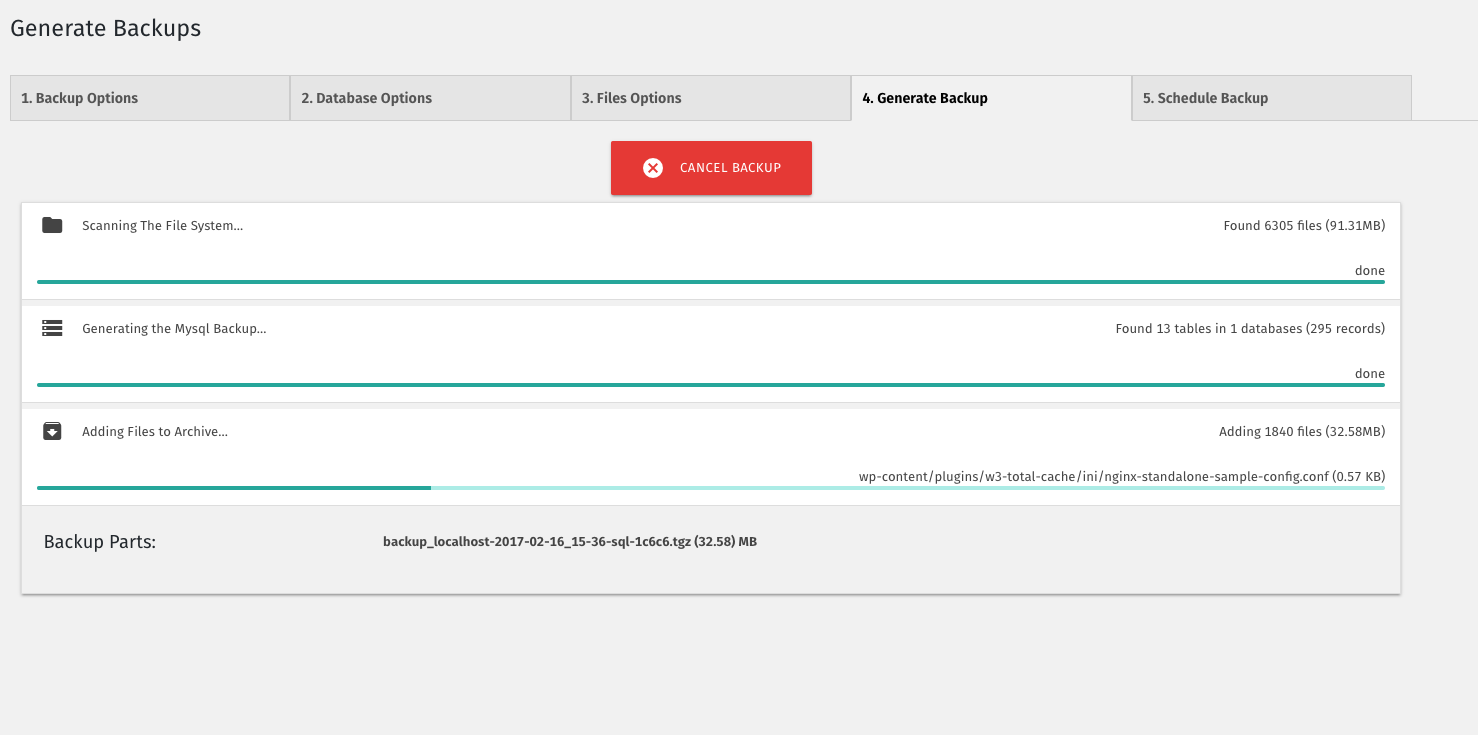 You can restore the backup almost anywhere with the help of an automatic restore script.
Wrapping Up
Migrating and producing an exact copy of a WordPress site to a new location is kinda stuff that any WordPress users will absolutely do multiple times in their career. While it's possible to do the whole thing manually, it quickly gets too problematic (not to mention time-consuming) when done on a regular basis.
The plugins in today's collection aim to help developers make this task a whole lot easier. As you've seen, their approaches and price ranges are quite different, with special benefits and drawbacks to each one.
https://ninjateam.org/wp-content/uploads/2019/07/8_Super_Plugins.png
450
1200
Benjamin
https://ninjateam.org/wp-content/uploads/2020/10/ninjateam-logo.png
Benjamin
2020-04-03 06:36:24
2020-10-06 16:22:53
9 Super Plugins to Clone or Duplicate Your WordPress Site