10+ Best Email Marketing WordPress Plugins
As WordPress is the most popular open-source content management systems globally, there are thousands of plugins available. Regardless of the type of plugins you are searching, from pop-up creators to online forms design, you can surely find it. 
Email marketing plugins for WordPress create a very competitive market. As more companies focus on their email marketing strategy, SaaS companies are always bringing something new.
This is a list of the best email marketing WordPress plugins that will help you grow your business and design a better strategy.

1.

Pabbly Email Marketing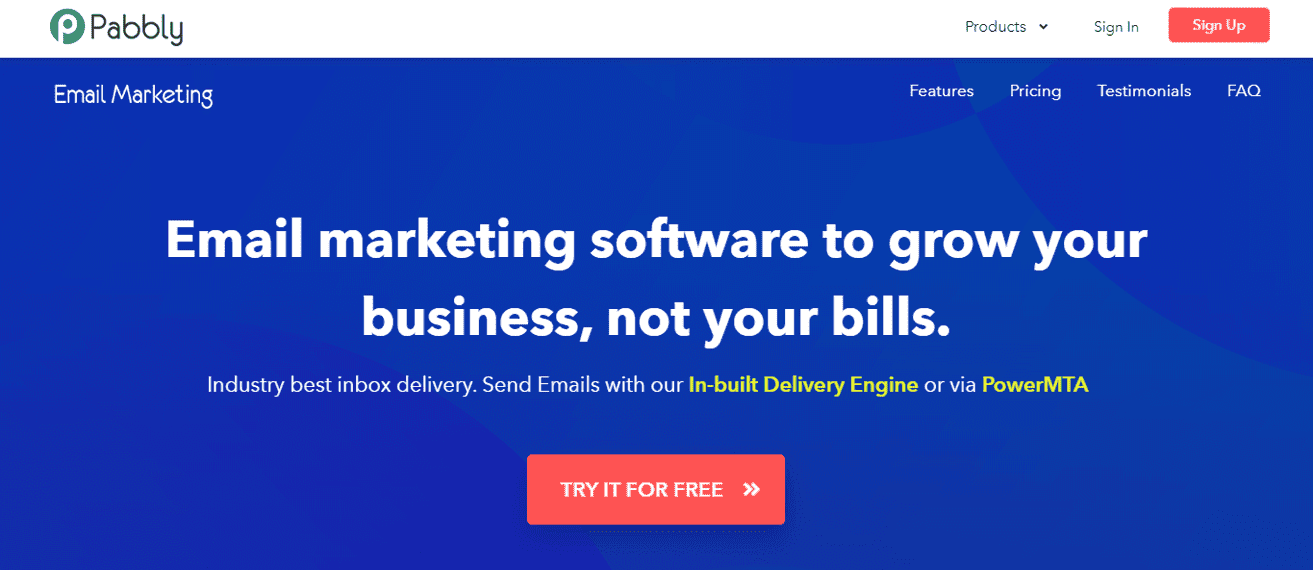 Pabbly Email Marketing is not a WordPress plugin but a complete bulk emailing software that can very easily be integrated with WordPress websites. It offers a very high email deliverability rate of 99%. Further, this software provides unlimited access to its complete features like an automatic follow-up, autoresponders, advanced email tracking, subscription forms, etc in the basic plan itself.
Importantly, it is one of the very few email marketing services which has its own in-built SMTP server. It also allows connecting unlimited external delivery engines like Aweber, Pepipost, etc. One very useful feature that it offers is SMTP routing which comes in handy for bulk emailing. Using SMTP routing, you can distribute your campaign in smaller slots of subscribers and send them via different SMTPs rather than sending them to the complete list via a single SMTP. This lowers the bounce rate and spamming of your emails, also increases their deliverability.
Unlike the other email service providers which offer marketing automation feature in their higher plans, Pabbly Email Marketing provides it in the basic plan itself. Some of its other useful features include easy to use interface, numerous pre-built templates, subscription forms, MX cleaner, and list segmentation. 
2. Growmatik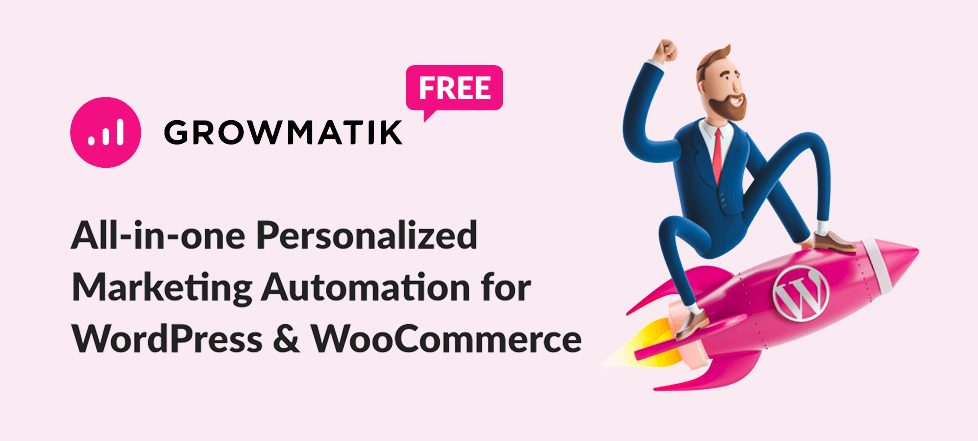 Growmatik is a marketing automation solution for WordPress that utilizes user types and behavior to personalize your message across all touchpoints (website content, email and popup). Think of it as the meeting point between personalization, marketing and automation in WordPress.
Growmatik uncovers your shop funnels and segments users based on more than 50 different attributes and behavioral patterns across their journey on the website so you can automatically deliver personalized emails, popups and website content to each segment.
What's new about Growmatik is that it unifies all the tools you need to deliver your message across three channels without the need to use different tools for email marketing, lead generation/popup, and web page personalization.
With Growmatik's free plan you can send 10,000 emails, manage 2000 subscribers and personalize your website for 10,000 visits every month.
3. Moosend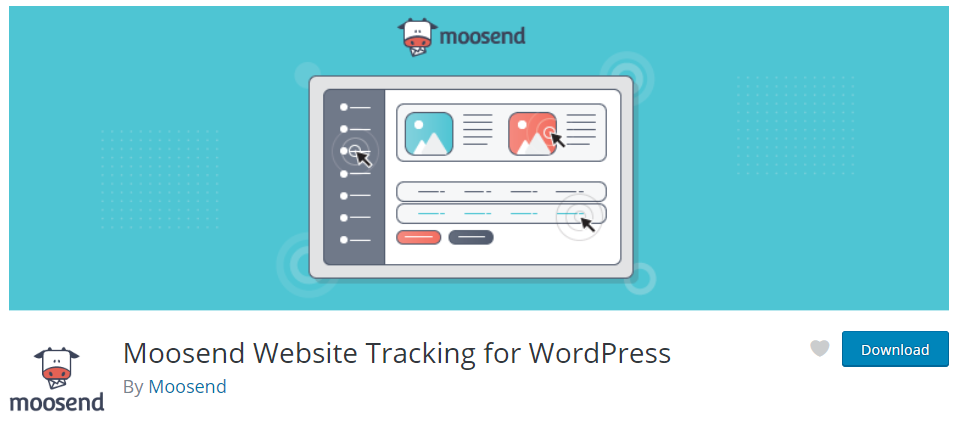 Moosend is one of the most upcoming free email marketing services, allowing you to easily use up-to-date features, tools, forms, and designs for everything you need. This website tracking plugin informs you of how your website visitors act.
By installing the Moosend Plugin, you can automatically track your page views, abandoned carts, and the successful purchases. These will help you to improve your marketing and sales funnel, and add visitors/users to a targeted workflow of communication. Also, you can add tags to your customers for personalized thank-you emails.
Based on their actions, you can create personalized product recommendations in your email campaigns and track down every new customer. Then, automatically, their personal information will be on your emailing list. If you wish to improve your tracking strategy, you can combine it with another lead-generating software, like Clickfunnels or Leadpages.
4. SendX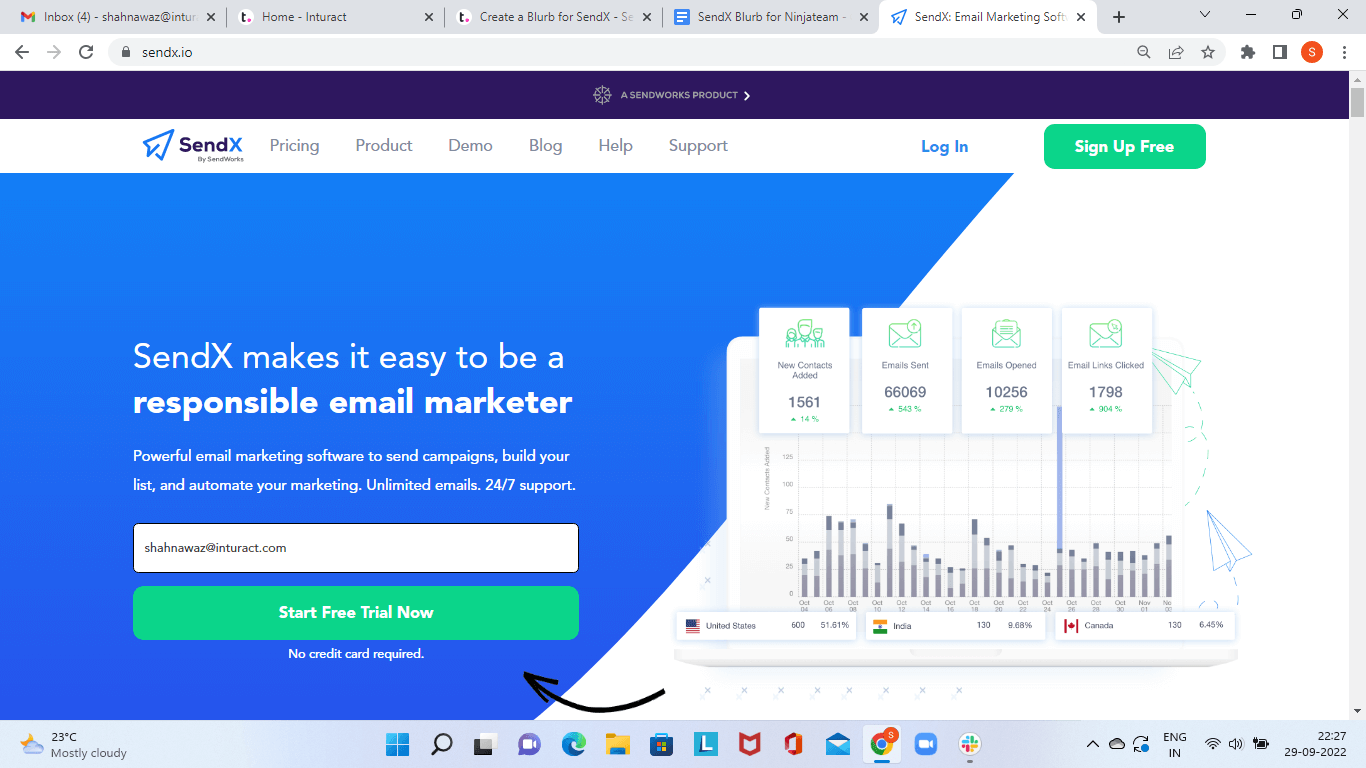 SendX is an intuitive and affordable email marketing software that offers a robust integration with WordPress. You can install SendX's WordPress email marketing plugin for enabling lead generation i.e popups, widgets on your blog, or WordPress website. The integration is designed to be user-friendly even for non-technical email marketers, with just a few steps.
You can build your email list using high converting email popup forms, inline forms, and landing pages to own your audience with features like Hello bars, Modals, and Full page takeovers which allow you to show your promotion, subscription form, or any other advertisement without any distractions.
With the popups and embedded forms, every new subscriber will be added to your mailing list without any of your intervention or monitoring. You can send a series of welcome emails to your contacts or subscribe them to drip sequences eg: upsell funnel, using SendX automation.
Customize your emails according to your brand by changing fonts, colors, adding or removing the fields.
There is no additional cost involved in integrating your WordPress website with SendX once you subscribe for SendX, which comes with a 14-day free trial (no credit card required).
5. Optinly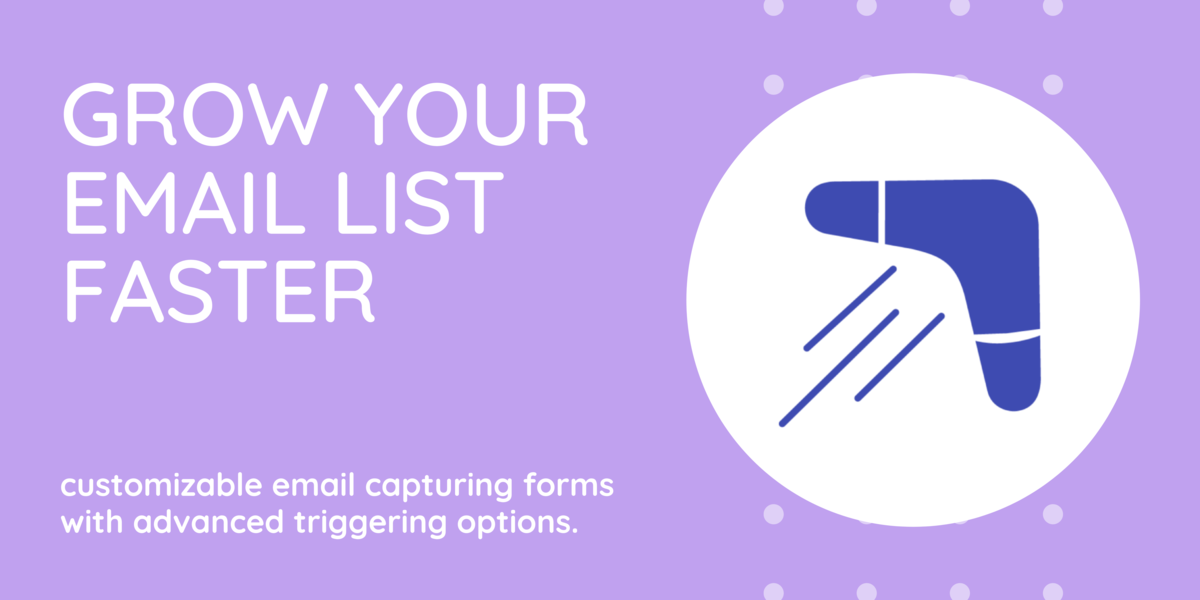 Optinly is one of the most common lead generation tools that is being used by both websites and eCommerce stores to build their email lists with ease. What makes Optinly special is its new approach to building email/lead capturing forms. Optinly allows you to choose from existing marketing goals that help businesses drive both leads and conversions. Backed by relevant lead capturing templates, you can sign up and set your campaigns live in no time. 
Optinly comes with an inbuilt WYSIWYG editor that helps you customize the lead capturing forms. Also, all pre-existing forms are mobile responsive. You can trigger email capturing forms to visitors at the right moment using advanced triggering options. 
What's super cool about Optinly is, it's forever free version comes with spin the wheel lead generation forms and you can integrate with multiple ESPs. When you start using the free version, you get access to Optinly's premium features free for the first 14 days. 
Optinly is power-packed and way cheaper when compared with other lead generation tools. And certain features like geo-location targeting, A/B testing will be introduced soon enough by Optinly.
6. MailPoet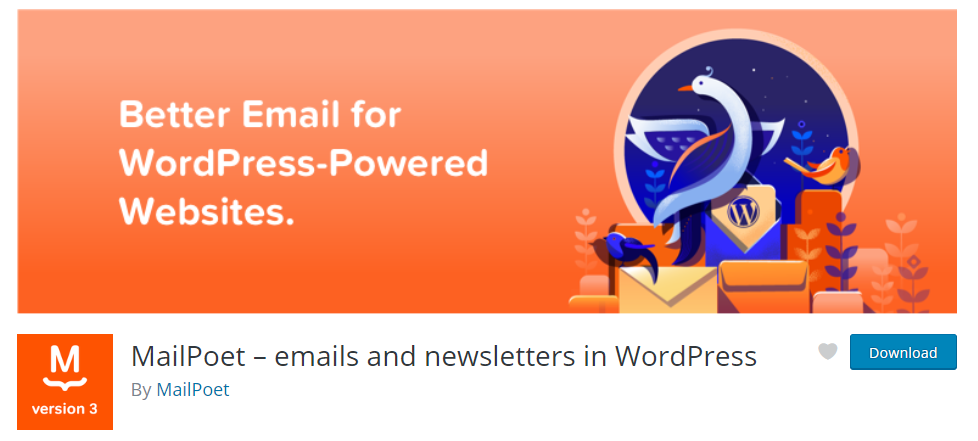 MailPoet is an email marketing plugin, which was launched to operate as a WordPress plugin. More specifically, it is ideal to create, send newsletters and communicate with your subscribers. The best part of MailPoet is that you can create everything in your WordPress dashboard, and not go back and forth.
With MailPoet, you can use automated email campaigns or create manually everything you dream for. To better optimize and improve your actions, MailPoet offers basic data analytics for up to 2.000 subscribers, even for a free account.
However, MailPoet has some drawbacks, as well. The main concern, while using MailPoet, is that it offers limited opt-in style forms, allowing you limited freedom to design your own.
It has received a 4.6/5 star-rating in WordPress reviews and is considered one of the leading services in the market.

7. Sumo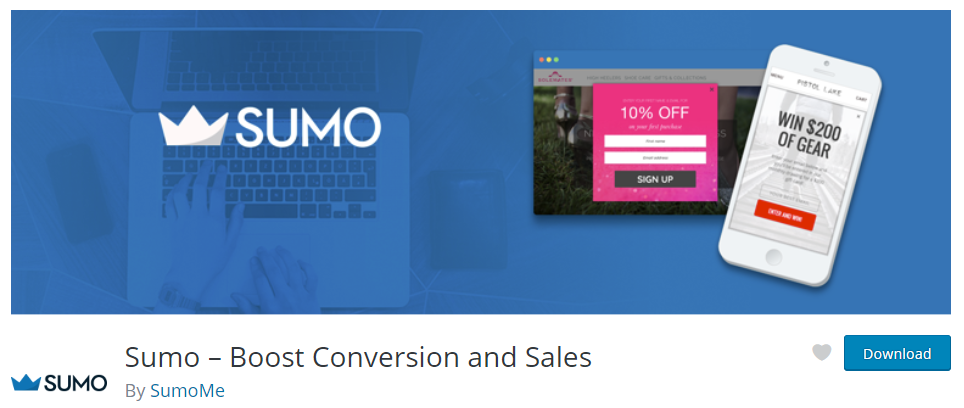 Sumo includes different tools that can be integrated with your WordPress website, in order to enhance your marketing strategy. With features including heat maps, scroll boxes, and smart bars, these are free tools that you can use both in the free and premium account. 
The best part about the Sumo plugin is that it includes many tools that can replace individual plugins, and use it for many purposes. The pop-ups provided are great and improve your email list acquisition, while there are many guides on how to use everything about Sumo.
However, there are some things to consider with Sumo. While using its free version, then everything you use will be "branded", requiring you going premium to be brand-free. This leads to the relatively expensive price of its premium option, compared to other similar services.
8. OptinMonster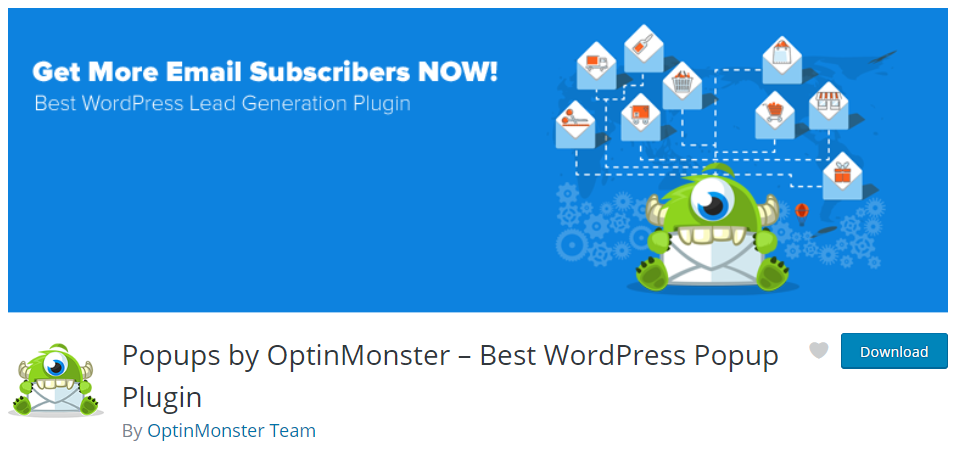 OptinMonster is considered as one of the best lead generation services that any company can use. But this is not good enough, as they improve its features constantly.  
The user interface of OptinMonster, regardless if you use it for WordPress websites or any other, is very friendly and simple. Also, it includes mobile-responsive forms, success templates after a positive form interaction, the use of audio-visual effects when loading the form.
The main concern with OptinMonster is that you cannot use its plugin unless you have a paid account activated. So, as far as you wish to try for free the OptinMonster plugin, you shouldn't go through the process.
However, if you are not in a budget restriction, then OptinMonster can provide you everything you need. Create a long subscribers' list and boost your lead generation.
9. SendinBlue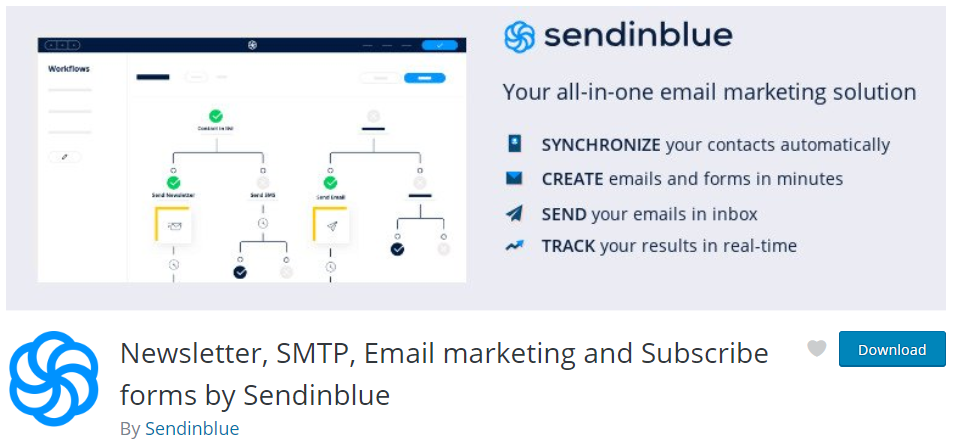 SendinBlue is a complete email marketing service, which works wonders. It's WordPress plugin allowing more than enough to optimize and improve your email marketing strategy. It works as a connection between your WordPress website and the services of SendinBlue.
It offers its users segmentation, personalization, and automation features to increase the output of every email marketing campaign. Also, you can integrate a GDPR compliance checkbox to ensure your compliance with the legal provisions.
SendinBlue, however, still experiences a few email deliverability problems, the learning curve is a bit complicated, and allows few integrations in your WordPress hosted website.
It is considered as one of the leading services in the EU and enjoys a 4.4 /5 star rating.
10. Newsletter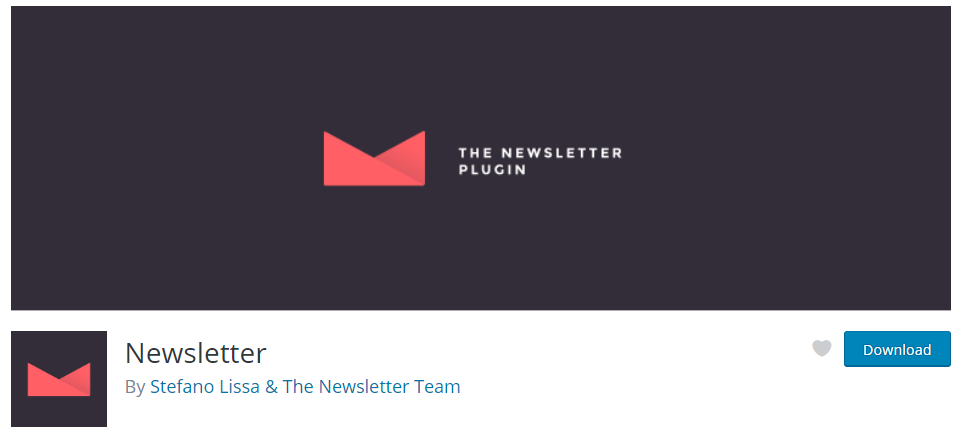 Newsletter is exactly what it's name says that it is. It's a newsletter, email marketing service that integrates as a plugin for your WordPress site. 
It has a drag-and-drop composer, which helps you to create any kind of newsletter campaign you wish for. If you buy the premium version of the plugin, you receive extra features and support, which is not the case in the free version.
It is compatible with every SMTP plugin, ensures GDPR compliance with a double check-box, and provides unlimited subscribers, with statistics about them.
Even though Newsletter is a great plugin, it should be easier for people to use text versions for automated emails, activation and registration emails.
11. MC4WP: MailChimp for WordPress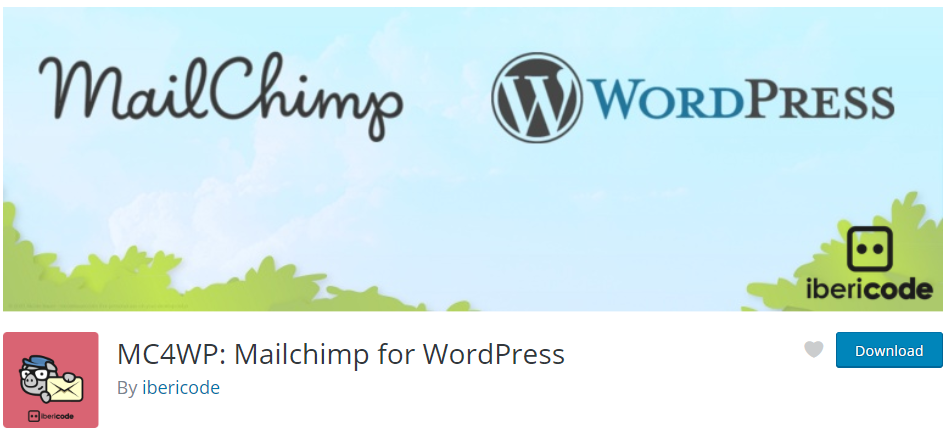 Of course, MailChimp would be included in a list about WordPress email marketing plugins!
The MailChimp for WordPress plugin allows you to connect it with your MailChimp account easily, without any difficulties. This plugin offers a variety of features and can be integrated with other plugins, ideal for developers. 
MailChimp offers many email templates, which are mobile-friendly, great email campaigns choice, while being able to schedule your email campaigns with suggested sending time for improved rates.
On the other hand, there are a few issues, regarding MailChimp. The design options are somehow limited and hard-to-use, and the whole structure of all processes is complicated and not intuitive.
11. Mailster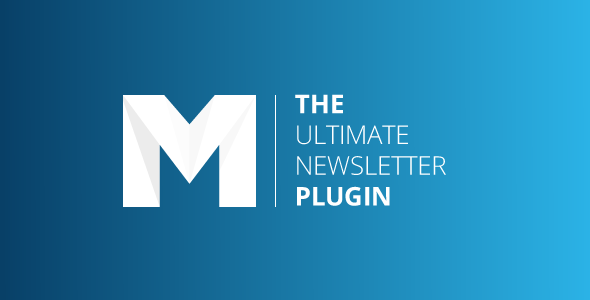 Mailster is used by over 20.000 users, allowing them to take advantage of its features to create, manage and send newsletter campaigns to your subscribers. Its pricing is its main selling point, as it charges a one-kind fee, which doesn't change, based on the amount of emails you send.
Mailster provides great statistics, data collection and analysis, which come in handy to evaluate and redesign your email campaigns. For example, you can find information about how many people have opened your newsletter, where your subscribers clicked URL-wise. 
More specifically, it allows you to micromanage your subscribers' list by giving them an individual status, and send special offers to people who are engaged and interested in your content.
On the other hand, Mailster offers a small variety of templates and you may need to buy new ones to have a greater variety. Also, it has some bugging issues, when it comes to SMTP configurations, and the main issue is that it licences the use of the paid subscription for one site. So if you are a company/business that runs multiple sites, you might consider using another plugin.
12. ThriveLeads 
ThriveLeads is a WordPress plugin to build a proper emailing list and do your email marketing campaigns justice. However, ThriveLeads is not an all-in-one email marketing service, so you cannot send emails through this plugin. But what it does is simplifying and improving your email acquisition strategy.
It offers a very elegant variety of forms and pop-ups to engage the visitors and collect their email addresses. At the same time, it has a great A/B testing option to see what works better for your site, with detail-oriented, precise analytics and data to evaluate your list building efforts.
The negative part of ThriveLeads is its learning curve; it can be complicated and tricky, with many terms that are not clear to what they refer to. Also, as it is mentioned in most of the critiques, ThriveLeads is not the best option if you run multiple sites, as it is centralized and can be confusing.
Final Thoughts
To sum up, there is a wide range of email marketing plugins that you can use for your WordPress website. Based on your company's size, subscribers' list, goals, and budget, you can install different plugins to make your business grow and reach all your goals.
As time passes, more and more things change in the digital marketing world, which means that all plugins will change and offer different, improved, and new features.
The best option is to always research, analyze, and read the latest developments, and see which plugin is more suitable for your goals. Contact any company that seems more suitable, arrange a Skype call, and discuss any questions, hesitations you may have.
Let me know what you think about these plugins, which ones have you used, and what would you suggest, based on your experience.
Christoforos Zafeiris works as the SEO Copywriter for the email marketing software company Moosend. He has always been eager to change the narrative and influence trends with his words; thus, copywriting is the only natural choice for him. Besides that, he has been an enthusiast of human communication, long walks, and emotional storytelling.
https://ninjateam.org/wp-content/uploads/2020/04/Best-WordPress-Email-Marketing-Plugins.png
426
1210
Ninja Team
https://ninjateam.org/wp-content/uploads/2020/10/ninjateam-logo.png
Ninja Team
2020-04-03 15:42:20
2022-10-03 09:12:07
10+ Best Email Marketing WordPress Plugins