If your blog isn't monetized, you're running out of money.
Blogs can be monetized no matter what their topic, number of followers, or purposes. Even if it's your passion project, your blog can and should make you money. Both new and older posts can generate high passive income.
Making money with your blog is not difficult as you might think, all you need to do is proper tools. Today's article is going to have a look at the 10 best WordPress plugins to monetize your blog including ad inserters and affiliate plugins.
The following plugins for monetizing your WordPress blog display a vast array of advertising choices. Please share with us your own advertising experiences as a blogger. Feel free to recommend to others what networks work the best for you.
1. Ads by WPQUADS – Best Ads & Adsense Ads Plugin for WP & AMP

This Google AdSense plugin is an ideal choice to organize a wide range of advertisements on your site. Thanks to the plugin, you can link the website to your Google AdSense account to maximize the profit.
Here's the plugin tagline:
"…WP QUADS is coded well with no overhead and is used on huge websites with millions of monthly page impressions."
The latest version includes the following features:
Easily add AdSense ads to your site to make money from advertising.
With one click, enable mobile-specific ad layouts with Automated Mobile Ads.
Manage your ads quickly and easily through a point-and-click interface.
Manually insert ads in locations that you determine yourself.
Exclude pages from having ads on them.
The plugin allows you to add commercials all over the site, e.g. to your home page, posts/custom post types, pages, widgets, and categories/tag section. It also enables you to change ads' positions that can be shown before or after the content, or below the comments form.
Google Adsense is an easy-to-use and multilingual plugin and you can upgrade to the premium version to get more advanced features. For example, the pro version of the plugin can automatically insert advertisements to the search results. It is able to swap between fixed and steady positions of ads in widgets. Google Adsense is fully compatible with the latest WordPress version.
2. Wp-Insert


Wp-Insert is the most powerful yet easiest to use WordPress ad management / ad insertion plugin which does a lot more than ad management / insertion.
Wp-Insert lets you start raising money by adding ads to your page. It closely resembles AdSense, but it also comes with other options, like custom ads. You can adjust the position of ads like above, below, to the left or to the right of the blog post. Feel free to play around with the placements and see which one works best for your visitors.

There are many features to focus on, with some of my favorites including:
Adsense Optimized
Gutenberg Support
Insert Ads into the Sidebars using Ad Widgets
Hide ads on specific pages
Does not slow down your site (Highly Efficient Algorithms)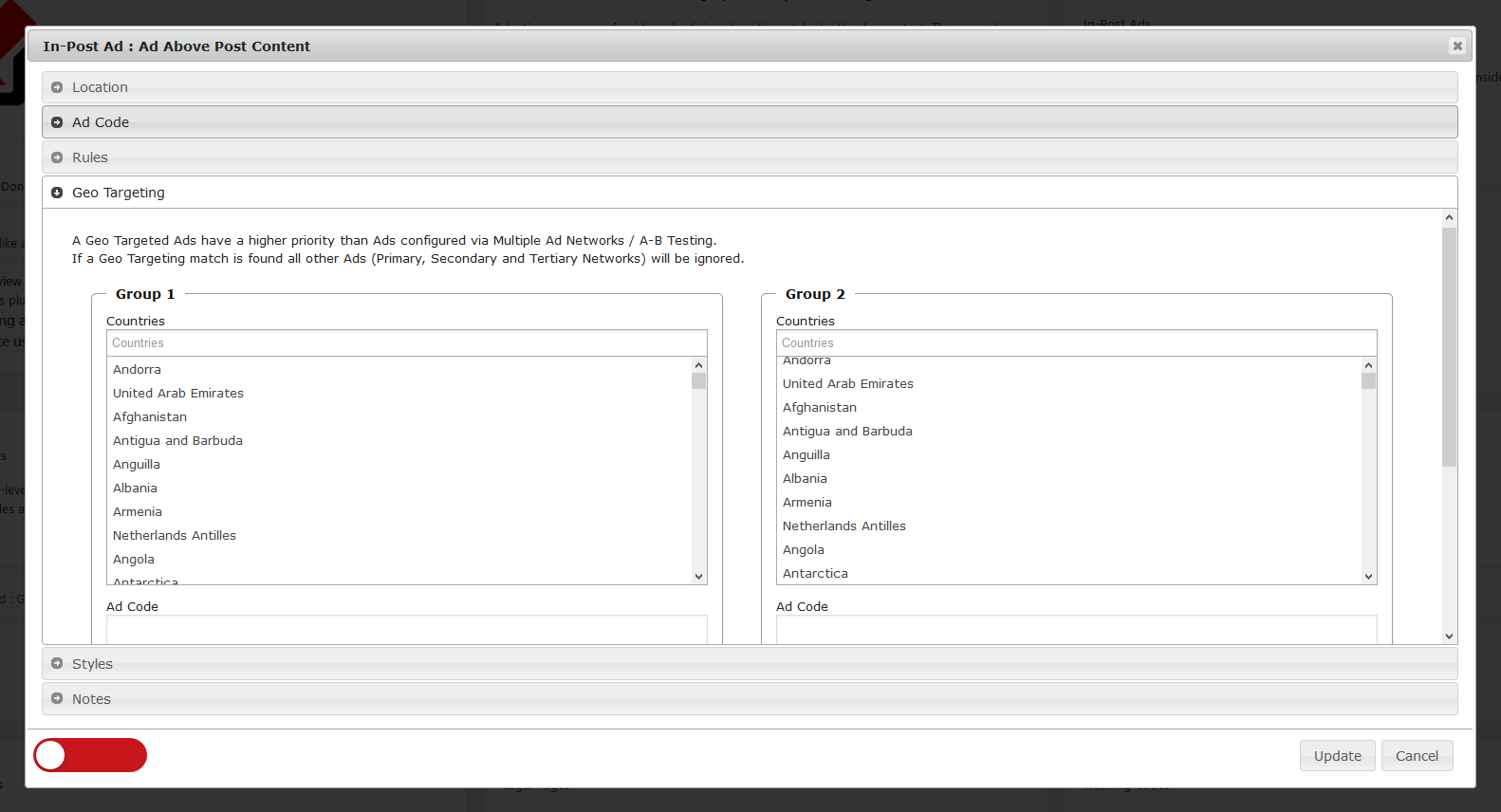 Additionally, Wp-Insert plugin is mobile-friendly responsive user interface which can hide ads on specific pages. If you have a members' area, there is where you would want to remove ads, too, and with Wp-Insert, you can do it without any difficulties. Discover other goodies and let Wp-Insert blow you away.
3. Travelpayouts Plugin — ultimate monetization for travel content

The plugin makes it easy to add affiliate widgets, tables, and search forms for flights and hotels. You can add the widgets from 60 different travel brands! All the best affiliate programs in the niche are represented by this one plugin — from giants like Booking and Hotels.com to regional offers like Kiwi and OYO. Once you install the affiliate tools, you receive commissions when a purchase is made by those who used them.
All the widgets and tables are customizable. You can choose designs and languages that suit your audience, conduct A\B test,s and increase your affiliate profit.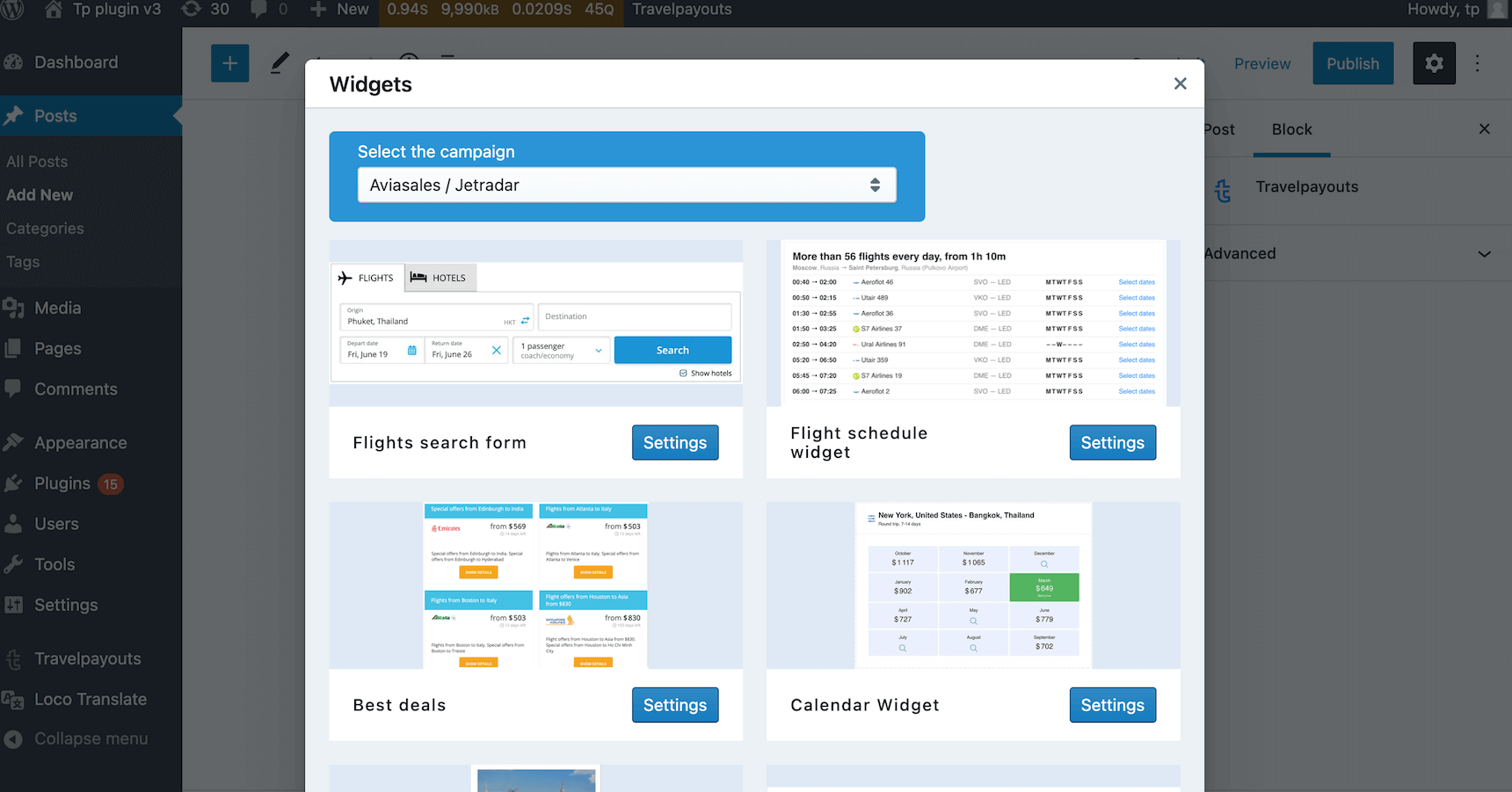 Here are some of the best features, in my opinion:
supports 10+ languages and currencies
supports Gutenberg block
supports white label
optional script that automatically inserts affiliate links
all sales can be seen on one dashboard at Travelpayouts.com
affiliate marketers get a single monthly payout for all programs
The plugin has 7,000+ active users and a whopping 4.5 stars. You can take a closer look at it here.
4. Social Warfare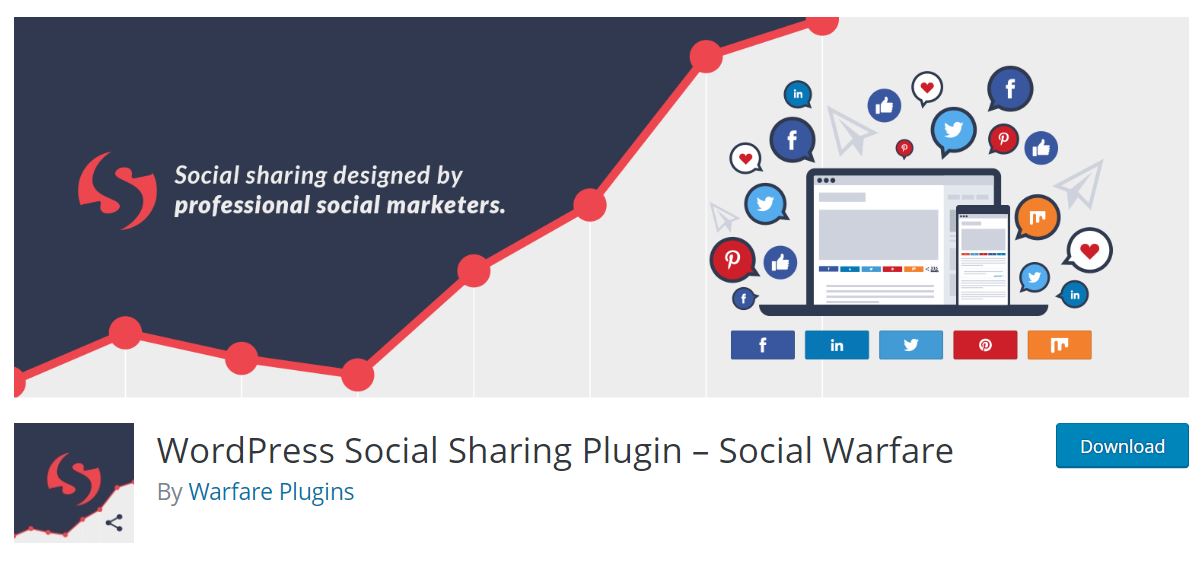 If your goal is to increase the traffic going to your blog or website, the Social Warfare plugin is a smart option. The premium version of this plugin includes several features, such as text customizations, network integrations, short links, custom designs, and more. This particular option also provides content protection.
My top favourite features include:
Support for every popular social network.
Display total and individual share count.
Support floating share buttons.
Show popular posts widget organized by share counts.
Fully mobile responsive.
You can even choose to display most your popular posts based on which social network they were popular on!
Social Warfare's Popular Posts widget allows you to display and customize the look with:
Post thumbnail images
Image and text size
Custom visual themes
Custom date range
5. AdPlugg WordPress Ad Plugin
AdPlugg is a modern, cloud-based ad server system that makes it easy to insert ads to your website or blog. Thousands of magazines, newspapers, and other sites use this wonderful ad plugin to manage, serve and track their online ads.
AdPlugg's engine provides an analytics system that can track the performance of each unique ad block that you create using the plugin, you can also add a custom banner that would encourage your readers to advertise on your website.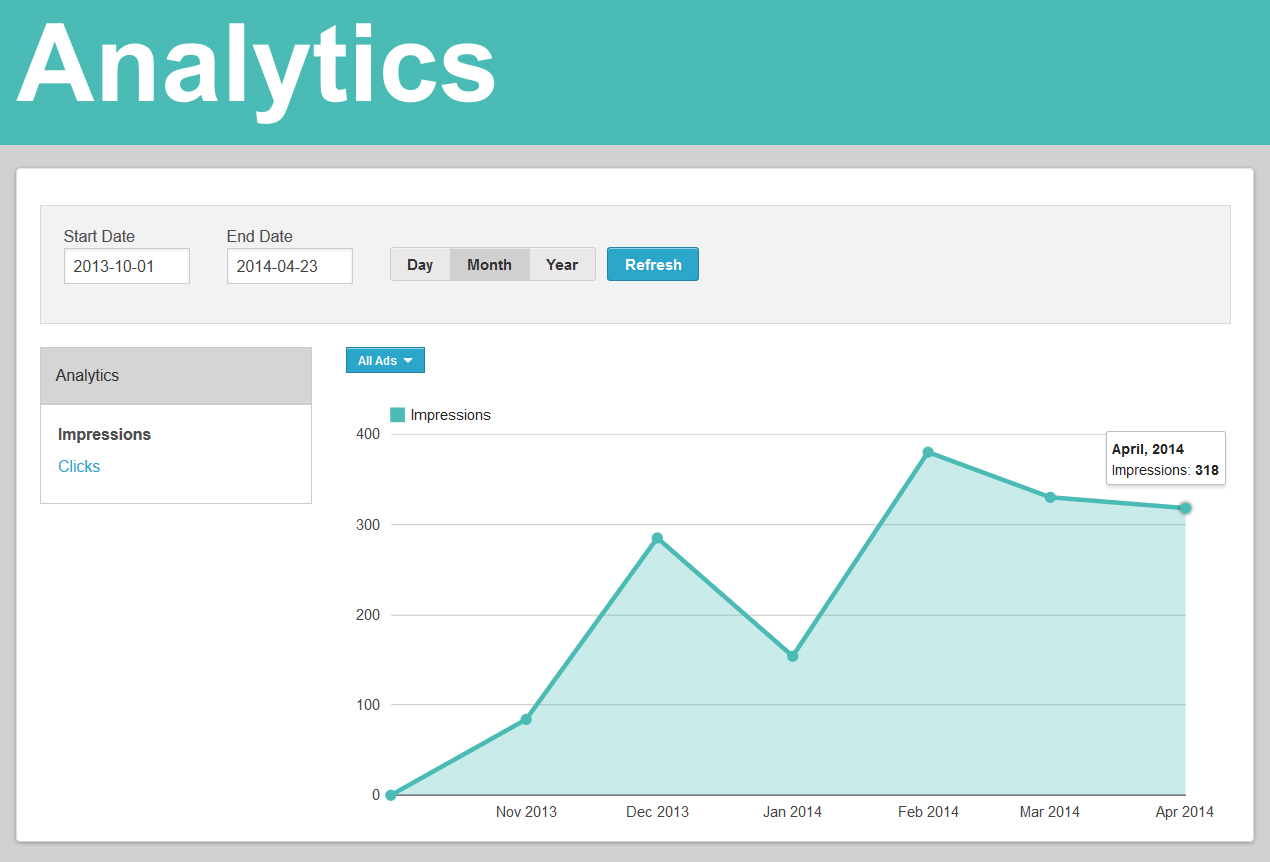 The ads can be management from the dashboard to be placed anywhere on the site, depending on how you have structured your content and sidebar appearance. You can generate a lot of ad blocks and then rotate them for maximum exposure.
6. Insert Post Ads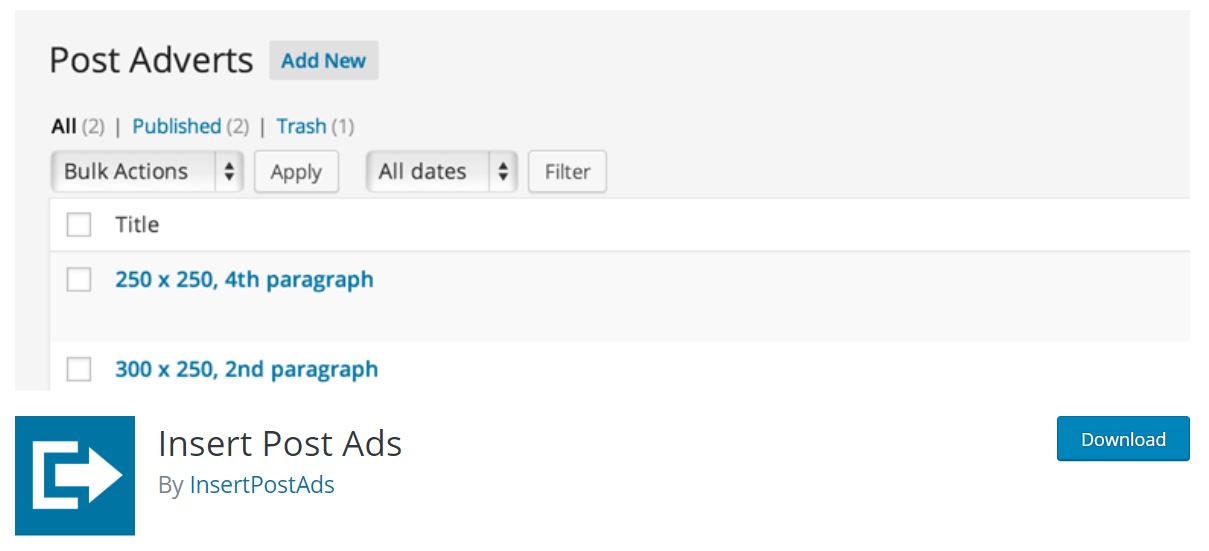 Are you looking for an easy way to automatically insert post ads?
Insert Post Ads is a convenient way to automate the ad injection. The concept is to insert a commercial automatically after a certain amount of paragraphs. This method allows you to create inline ads and insert units manually that will save a bunch of time. Plus, Google AdSense's supported injections are a good bonus.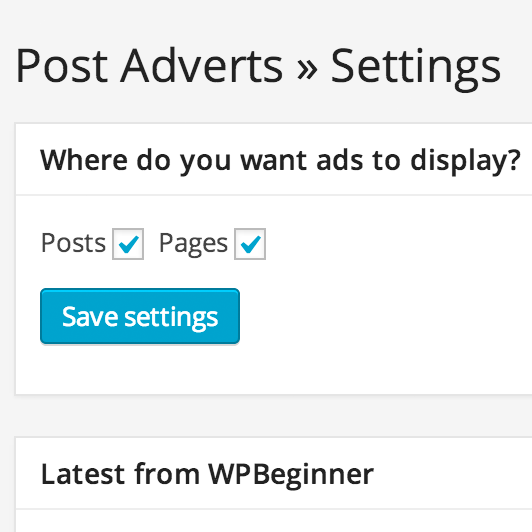 Some of the things that I like about this plugin include:
Quick and easy setup
Automatic Google AdSense injection
Insert post ads using any third party advertising code, or custom code
Select whether to insert post ads on posts, pages, or custom post types.
Choose to insert post ads before content, after post content, or after specified number of paragraphs
Insert Post Ads makes monetizing your blog easy.
7. Meks Easy Ads Widget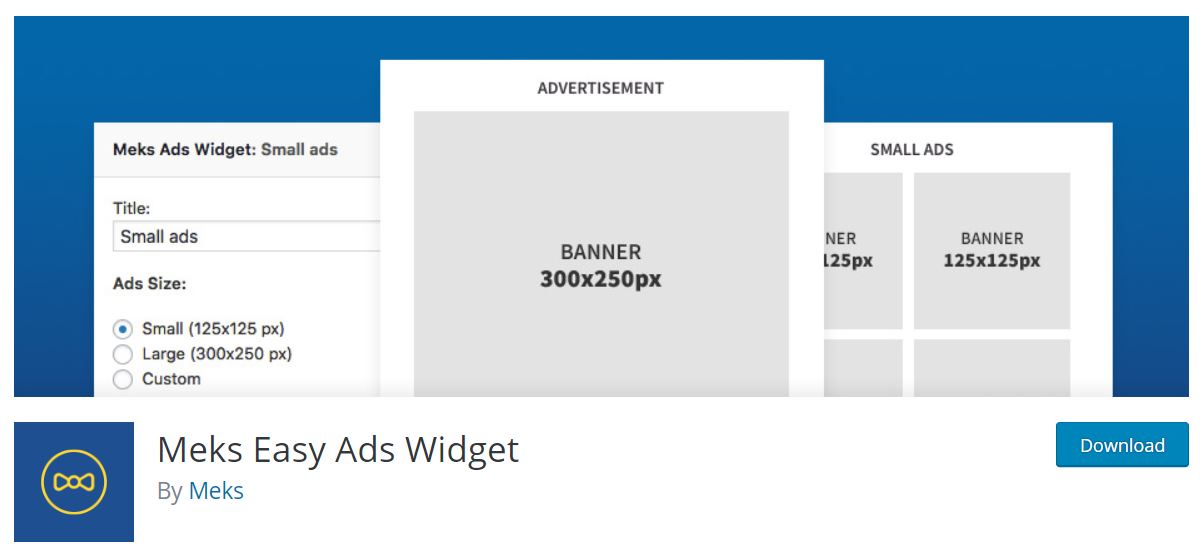 While there are many different ways to how your blog can be monetized, banner ads are among the most well-liked.
The next plugin in today's article is Meks Easy Ads Widget and the name explains it all. Instead of doing it all manually, creating each ad spot individually. It allows you to set up an unlimited amount of advertisements in the widget region of your WordPress blog. It's fairly simple and quick, ideal for both beginners and experienced bloggers.
Its feature list is well worth checking out:
Create unlimited number of ads inside one widget
Choose from predefined sizes or define your custom size
Support for both image ads and script based ads
Randomize ads ordering
Limit number of ads per view (page load)
Autoplay rotate ads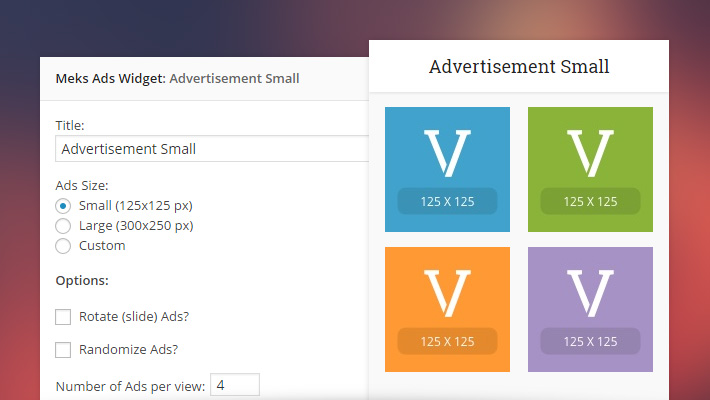 However, instead of doing it all manually, creating each ad spot individually, here we have a fantastic WordPress monetizing plugin that goes by the name, Meks Easy Ads Widget. It offers you the possibility to set up an unlimited number of ads in your WordPress blog's widget area. It's fairly simple and fast, ideal for beginners as well as sophisticated and experienced bloggers.
Some of the features offered by Meks Easy Ads Widget do not limit the amount of ads you want to create, predefined ad sizes and random or random ordering. Meks Easy Ads Widget supports the image and script base as well.
8. Content.ad
Content.ad is a content platform that helps site owners monetize their content easily and another great way for bloggers to raise revenue from your content through external content platforms.
If you are not happy with the revenue of your current ad network, and if you want to generate more revenue from your website, then you should use Content.ad on your blog.
You can deliver your website relevant content through a widget, and any time your users enjoy content, you get a share of the revenue generated for that click. This is a wonderful way to give your readers a chance to learn more about the topics you write, through the means of external websites that are relevant to your own niche.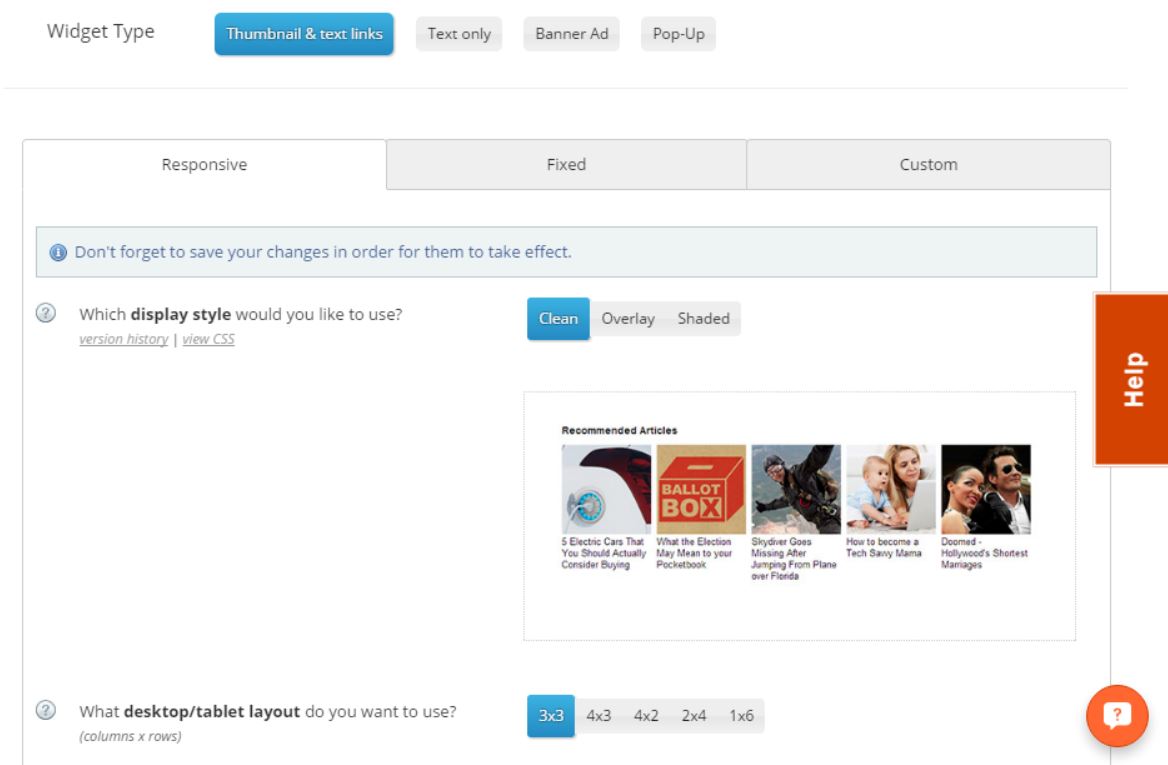 Content.ad offers different modern ad formats which helps to increase your revenue while taking care of user experience.
Display Ads
Banner Ads
Pop Up Ads
Pop Down Ads
Side Bar Ads
Promoted Content Ads
Content.Ad to be a good match for monetizing my WordPress blog. It has all the basic features you need to start, and it doesn't cost anything.
9. Floating Ads Bottom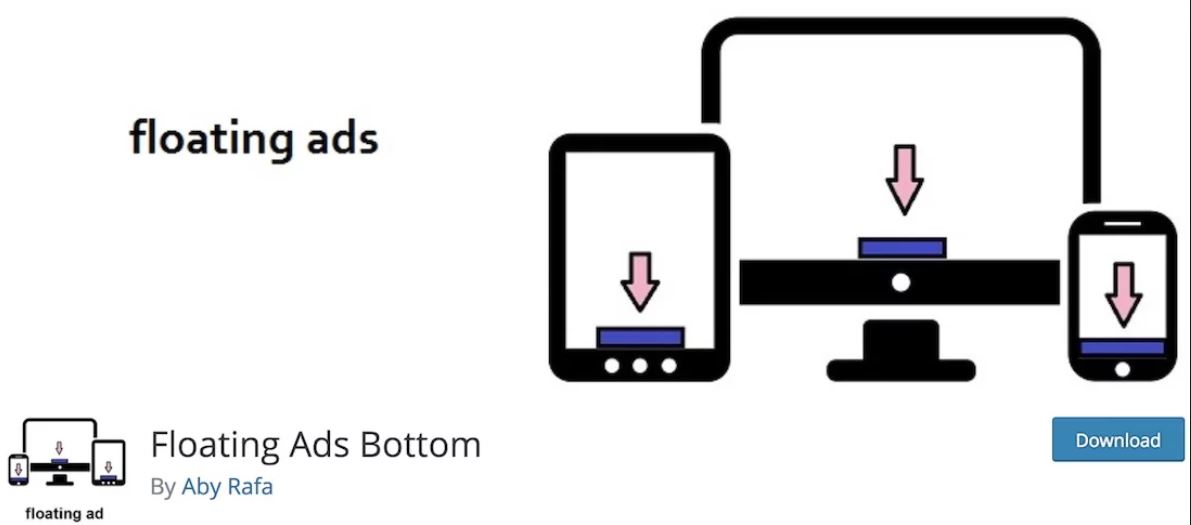 As you know, most of the traditional banners ads are commonly located in header, sidebar and footer section, and we'll have another option to help personalize it and monetize your blog. Floating Ads Bottom is a perfect choice for you to put a floating AdSense banner at the bottom of the screen. It is also fully compatible with smartphones, tablets and desktop computers.
The setup is way simpler than you think. After you install and activate this WordPress monetizing plugin, simply go to the settings section and input your AdSense code. Yes, that is pretty much it. Of course, you can set up different rules on the AdSense end, however, as for the Floating Ads Bottom plugin, the work is done. The floating ads will appear at once and start raising money.
10. PropellerAds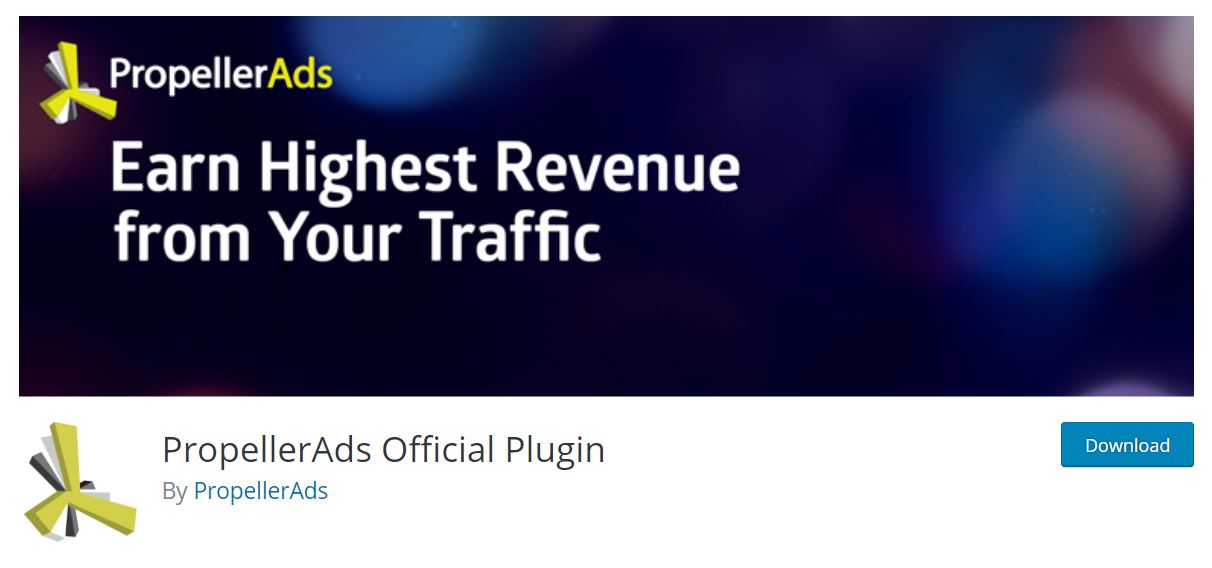 If you are looking into adding advertisements to your blog or website, PropellerAds's official WordPress monetizing plugin might be your next swiss army knife. You can now start collecting money with your page's mobile and web visitors by installing and setting up the plugin. It's equipped with a bunch of different handy features like push notification, native banners, smart links.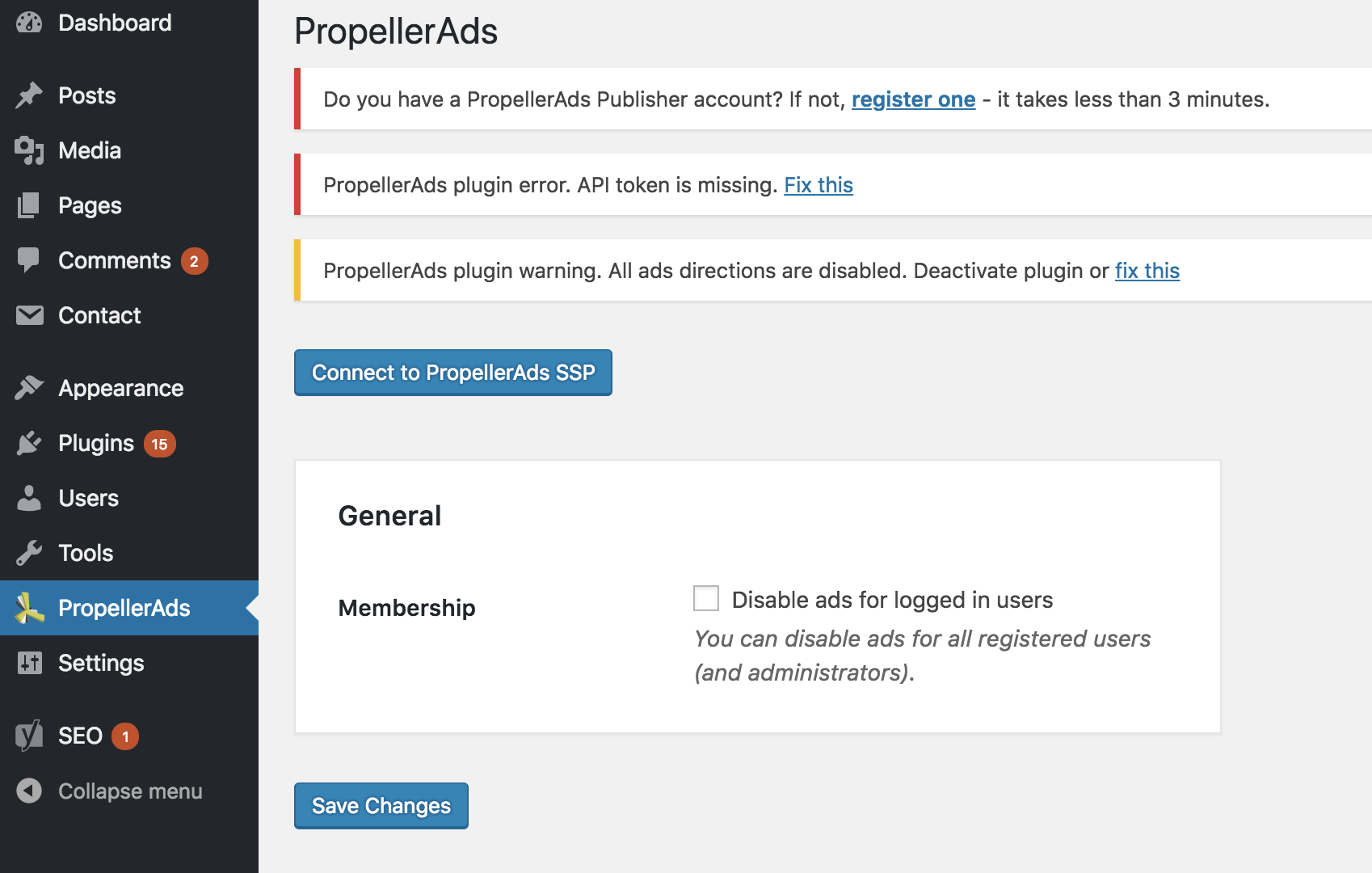 There are many features to focus on, with some of my favorites including:
Enables/disables each ad unit independently.
Easy enables built-in Anti-Adblock support
Disables ads for registered users and administrators.
Fully complies with Google Adsense and other advertising/CPA networks.
To get started with PropellerAds plugin, all you need to do is undertake three following three simple steps. First, you need to register for a publisher account which gives you instant approval. Second, you install and active the plugin. And third, set up different parameters, activate ad zones and you are all set.
Wrapping Up
Monetizing your blog doesn't need to be difficult. The above plugins allow you to generate additional revenue on all of your posts without a lot of troubles. Choose one of the plugins mentioned in today's article to kick-off and you'll be on your way to raising money from your blog. Besides, you can consider the best hostings and domain name registrars for your blog too.
Do you have any experience with the plugins we have written about?
What is your favorite? Any say about these? Please leave your comments down below.
https://ninjateam.org/wp-content/uploads/2019/07/rsz_5236.jpg
500
1000
Benjamin
https://ninjateam.org/wp-content/uploads/2020/10/ninjateam-logo.png
Benjamin
2021-01-16 10:48:34
2022-11-18 16:47:42
10 WordPress Plugins for Monetizing a Blog