A multi-step form allows you to gather more information without annoying the users with a frustratingly lengthy form. In this post, we are going to show you how to create a multi-step form with Contact Form 7.
Why and When to Have A Multi-Step Form on Your WordPress Website?
Forms are the most common way to collect information or be in touch with your customers whether it is an account signup form, sales contact form, quote form, or customer feedback form.
Unfortunately, a long form with many questions can easily frustrate the users. Predictably, form abandonment rate will be increased!
To resolve this issue, customer experience professionals highly recommend to break down the form into numerous small steps, that is to say, a multi-step form.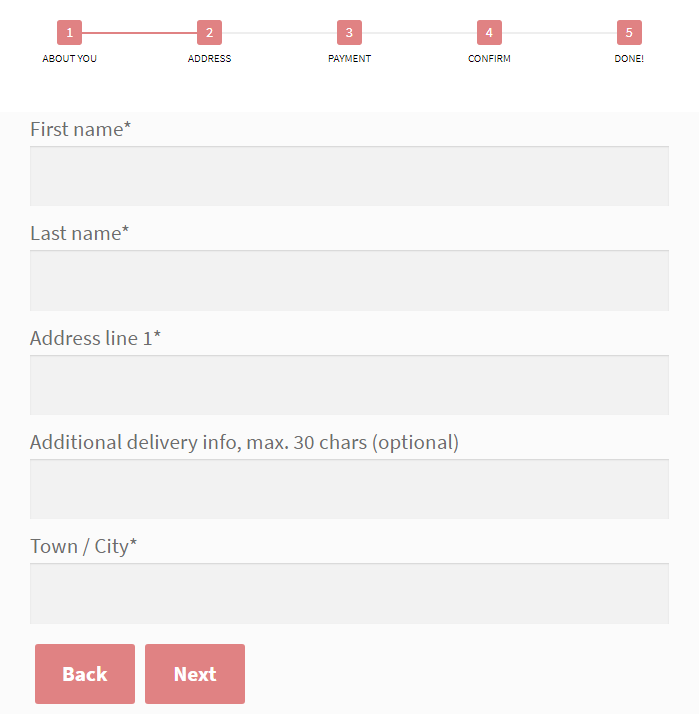 With a progress bar on the top and fewer fields on each page, users will be able to fill it in without any stress. They know exactly what to expect in the next steps.
It's such a good way to engage your audience with interactive content.
Now let's add multiple steps in Contact Form 7.
Create A Multi-Step Form with Contact Form 7 and the Multi-Step Plugin
We will use Multi Step for Contact Form 7 Pro which is the most effective plugin to add steps for Contact Form 7. It costs $25, and you can purchase it with a one-time payment on CodeCanyon.
After installing and activating the plugin, you will get new features natively inserted in Contact Form 7 interface:
Step
Njt Answer
Preview
Multi-Step Settings
Progress Bar

Add a new step to your form
Click on Step button to add a new step.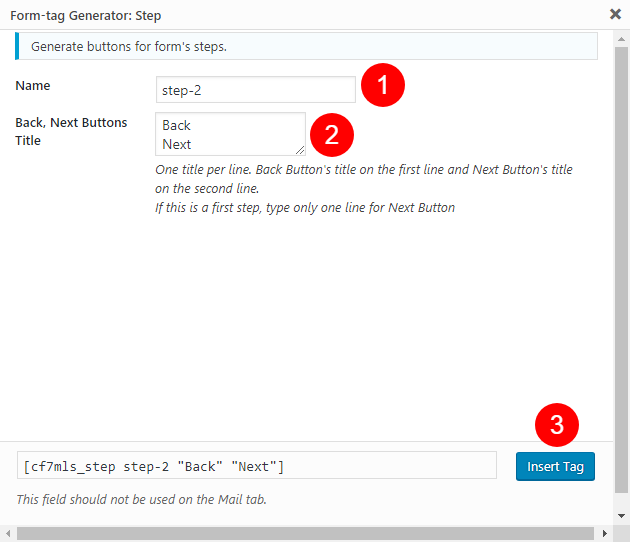 Name your step, and enter the titles for the Back and Next button, then click "Insert Tag".
Enable the progress bar

Go to "Progress Bar" tab, click on "Enable" to turn this feature on. Then enter custom step titles as you wish.
The new form fits in one screen and easy to fill all info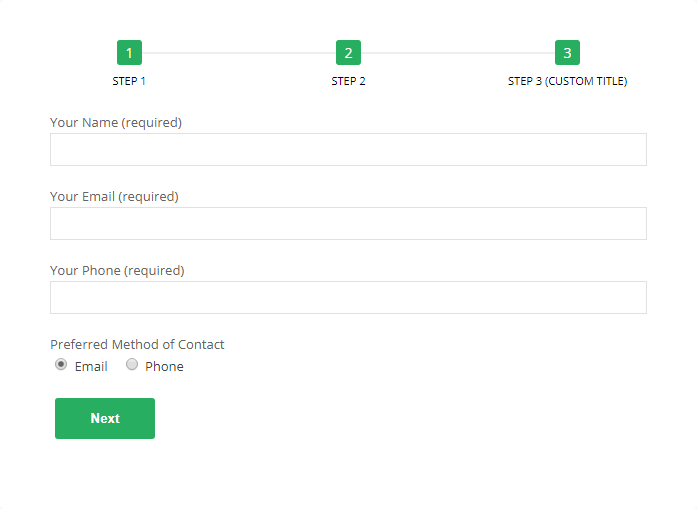 Et voila! That's how you create a multi-page form in Contact Form 7. It's as easy peasy, right?
Now visit your website to see the form in action.
We hope this article helped you create a multi-step form with Contact Form 7. Thanks for coming with us today, and see you next time.