9 Best WordPress Document Management Plugins
The main advantage of sites based on WordPress functionality is undoubtedly an arsenal of useful plugins that can automate many manual processes. It's easier to say which plugins don't exist than to list those that are available today. In this article, we will talk about document management plugins.
There is no doubt that everyone is familiar with the problem of organizing documents for a WordPress site, and quite often it can take a lot of time and effort. But the following 8 plugins that you will learn about further will help you get rid of problems with documents and files by putting everything in order. There is no magic; these are just the best plugins!
Top 9 WordPress Document Management Plugins
Today, almost everyone is so eager to get away from the crowded offices and transfer all the processes to the online space. But not everyone understands that even in a digital mode, you can meet with the same problems with documents that everyone encounters in ordinary offices.
Web administrators, like no one else, understand how much documentation is needed to manage and run an online business. It is important for such specialists to have everything at hand and streamline work with documents.
Fortunately, there are WordPress plugins that are ready to offer just such a solution. We have compiled a list of the best plugins very carefully, taking into account the feedback from real users. This approach allows us to select only the best WordPress tools. Agree, plugin rating is a vital indicator, just like the websites ratings from any other industry.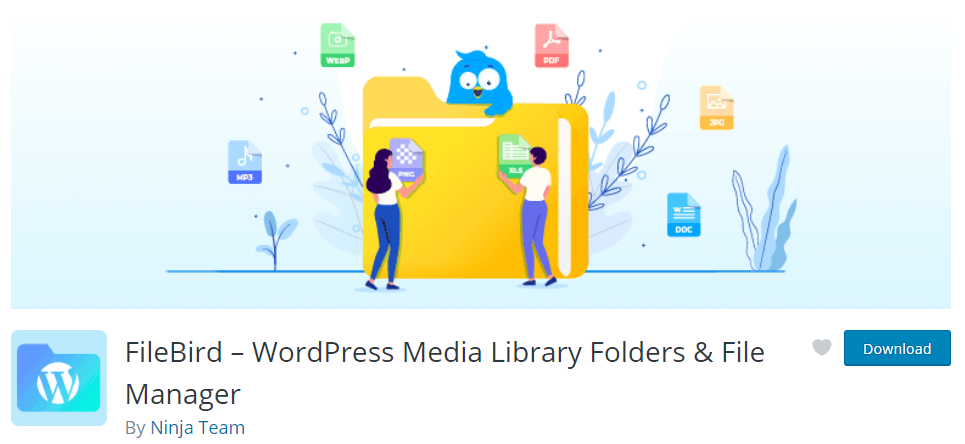 If you have a site with many different files, then it is difficult to do without such a plugin. Greater than just a WordPress document management plugin, FileBird allows you to organize all your files regardless of their types.
The plugin helps you easily sort all files and have quick access to them. It is worth noting that the product will not create copies of files, which can slow down the work of both the PC and the site. Instead, it quickens the process of creating badass content.
The tool allows you to spend less time managing various media files. And this is ideal for owners of larger sites with a complex hierarchical structure. The free version has everything you need and at any time you can switch to using the paid version of FileBird plugin. The paid version allows you to browse files via third party page builders and plugins such as Elementor, Divi, WooCommerce, NextGen gallery, FooGallery…
Key Features
The free version is sufficient for many users.
A simple interface does not create difficulties for users.
All the functions are located on a single control panel.
The presence of a drag-and-drop function simplifies the process.
There is a file filtering function in the WP editor.
WPML and WooCommerce are compatible with this solution.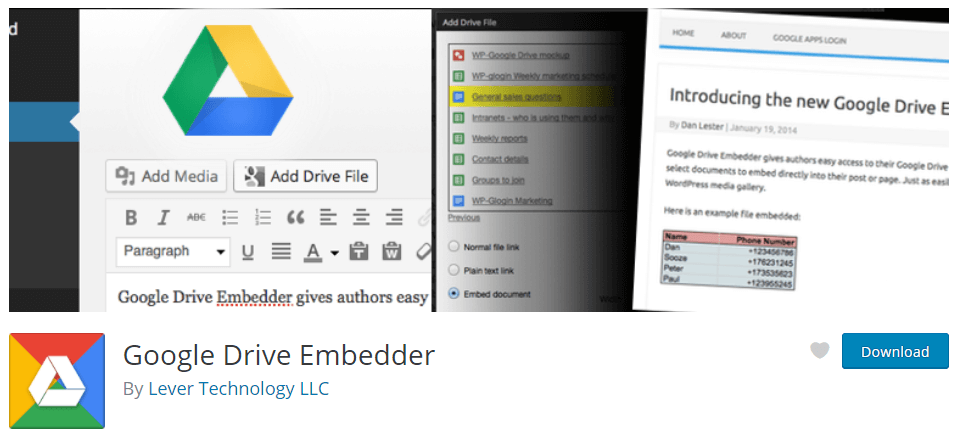 Familiar name, isn't it? This plugin allows you to access your Google Drive and add all the necessary files directly to the site. It is noteworthy that the plugin can work with numerous types of files, in addition to those presented in Google Docs. It is possible to work with photos, ZIP files, videos, and so on.
Who is this plugin for? To all those who manage public Internet sites. Please note that you need Google Apps Login to activate this product. The plugin is available in both free and paid versions. But the paid version has much more features ranging from support to free updates.
Key Features
Access to all files of Google Drive through the WP.
The plugin is easy to use and intuitive.
There is the ability to publish Google Docs files to your site.
The plugin is available in 10 languages. 
Filr is a document library management plugin with a focus on protection and sharing features.
The free version of Filr allows you to create multiple document libraries and display them on any page/post using shortcode. In addition to the inline Download/Open Folder button, the document gallery shows the files in tables with multiple columns for sortable details like expiry date, file preview, version, size, type. You can also set password to protect each document.
Becoming a premium user costs you $69.99, but you will have access to advanced features:
Front-end uploader: your visitor can upload file types upon allowance
External files supported: you can use external URLs to display those documents in your own Filr library
Filename encryption: hide display file name
Password-protected ZIP files
Enhanced customizability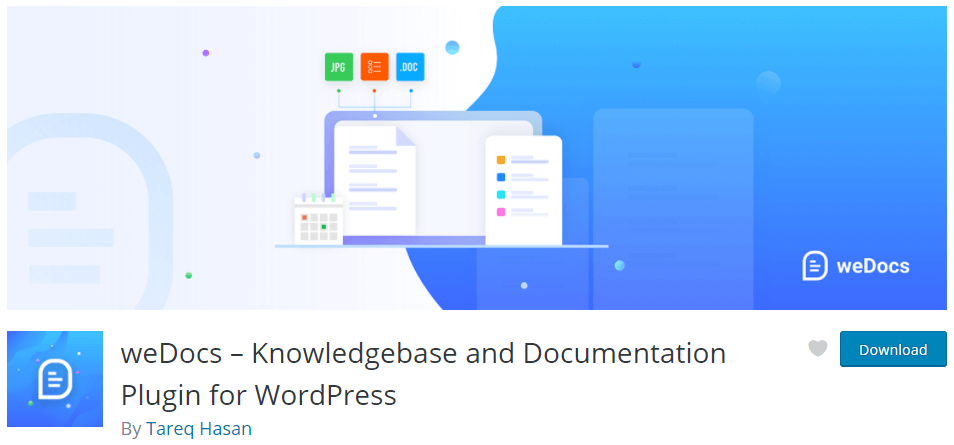 This plugin is free and allows you to manage documents and knowledge bases. Although this tool has nothing supernatural, it allows you to simply manage all your documents. So if you want a simple yet powerful tool that is also free, then this tool might be the perfect solution.
You can easily design documents for products, insert new documents, add tags and organize all the data. The lack of numerous features makes this plugin easy to use even for beginners.
It is worth noting that the plugin was created with an emphasis on the WP, which makes it seem to be part of the functionality. The plugin does not require any code intervention, and the drag-and-drop function allows you to manage everything quickly and easily. Also, the plugin allows you to add a rating system for each document, which will allow you to understand the reaction of your users.
Key Features
There is the ability to use the plugin for free.
Ideal for small or beginner blogs.
You may receive documents from external sites.
The presence of a drag-and-drop function.
There is the ability to create and edit documents.
A quick search for any documentation you need.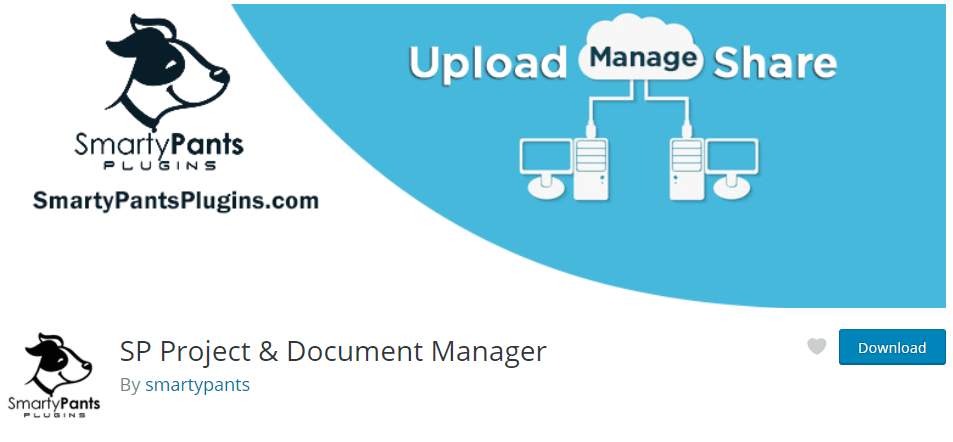 This plugin is a great option for managing files. The product allows you to create an unlimited number of folders and subfolders, completely organizing all your content and files. The advantage is that the plugin supports working with different types of files, from simple documents to complex spreadsheets and video files.
Also, the plugin allows you to open access to files depending on the type of profile on the site. This makes it easy to share documents with clients and authorized users. In addition to accessing files, users can edit and even change documents directly on the site. If you work with third-party specialists, for example, writers, then this plugin is what you need. All of these features will be available for multisite too.
Key Features
Simple interface that suits even novice site administrators.
There is the ability to monitor audience engagement.
Ability to add employees, suppliers, and customers to manage the document.
Full control over site files.

This plugin has several feature sets. The plugin makes it easy to organize and even distribute files. Using the plugin is easy as you get a custom interface in the WP console. The plugin makes it easy to embed documents into the site with some advanced features. The point is that there is the ability to preview the document for formats. These will vary from browser to browser, but you can find a complete list of all formats on the plugin page.
There are also additional functions, including the ability to archive. Using the plugin, you can add a social media button for each post. The ability to monitor document uploads is available to assess audience engagement. Therefore, this tool not only copes with its main function but also offers several interesting functions.
Key Features
The presence of a social media button for each article.
Ability to export and import document libraries.
Possibility of creating, deleting, editing both categories and subcategories.
Availability of data export and import.
Preview function for every documentation.
Ability to track file downloads.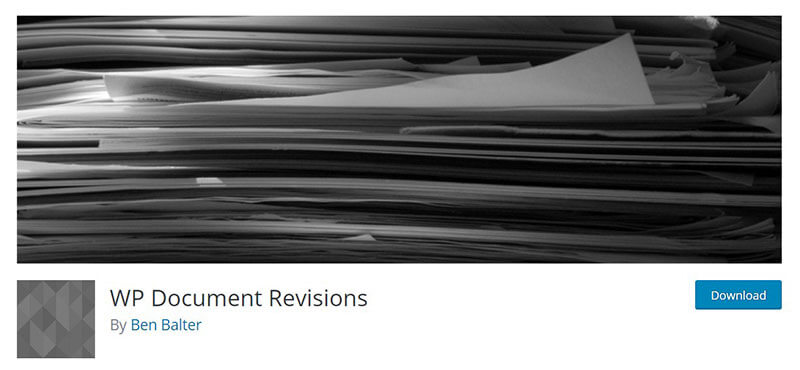 This plugin comes in handy for managing the storage and of course organizing different types of files. The advantage is that the plugin has a lot of collaboration tools. For instance, it is possible to receive screenshots of your team's progress. Also noteworthy is the fact that the plugin will protect your documents.
Based on such an arsenal of functions, we can safely say that this is an excellent tool for working on projects since it allows you to work on many types of files collectively. The plugin can be downloaded for free on the official website.
Key Features
Ability to manage and control files of various types.
Lots of cool collaboration features.
There are no problems to edit documents.
The presence of functions for the secure placement of files for the client, the team, and even a wide audience.

This plugin allows you to put things in order in the documentation and make interaction with files simple as well as fast. With this plugin, each user will be comfortable working with documents and not spend a lot of time creating them. Agree, it sounds like the cherished dream of any web administrator.
The product interface looks like a template, which allows it to adapt to absolutely any WordPress theme. Therefore, interaction with the plugin will be as simple and intuitive as possible. The plugin does not make auto or hidden changes to your documents, but only allows you to easily manage them. It is noteworthy that the plugin allows you to manage not only "simple" file types but also such as JavaScript, CSS, HTML, and so on.
Key Features
The product should be paid for and has several packages.
The plugin integrates with any WP themes.
The product works well with other add-ons.
It is compatible with the latest version of the WP.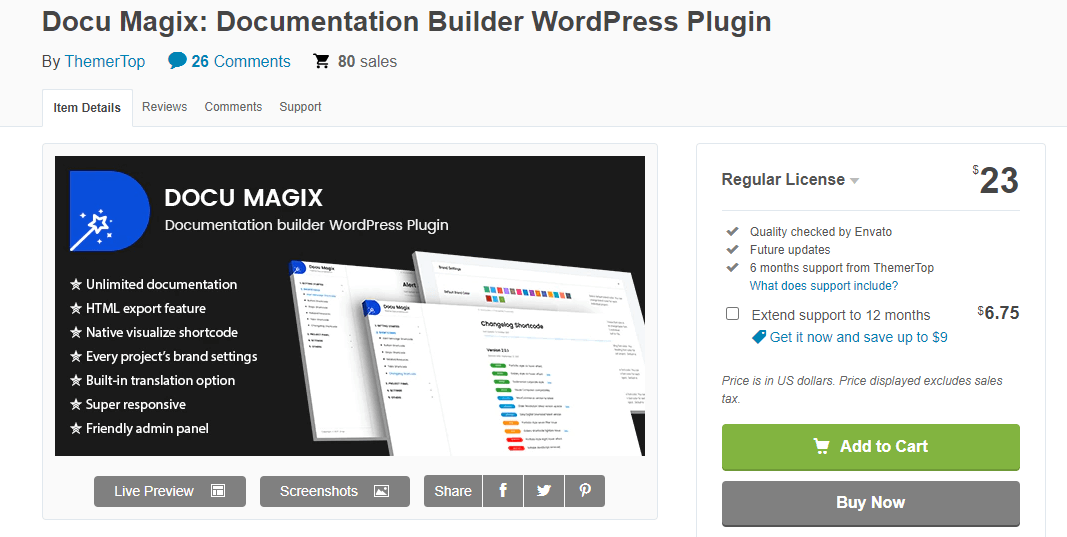 This plugin is useful for those who want to optimize the processes of working with both online and offline documentation. The plugin has no restrictions on the number of documents and allows you to work with different types of documentation. The tool offers the ability to download the HTML folder for offline use.
It is noteworthy that when working on documents, you can use customized settings that allow you to organize your projects and eliminate the possibility of confusion. You can also set up social sharing for each of your posts. And another convenient addition is the built-in translation function, which is very convenient for owners of a multilingual site. This will greatly speed up the placement of documents for each type of site.
Key Features
The product is provided in two tariff plans.
Ability to work with both new and old documentation.
For every project, there is an option to use a plugin theme.
There is the ability to create an unlimited number of documents.
Wrapping Up
Perhaps these are the best plugins available to all WP site owners. As you can see, there are quite a few free products that are perfect for those who need to keep an order with files and documents but are not ready to pay. There are also tons of decent plugins that offer advanced feature sets but for a fee.
In this article, we have listed different solutions with various sets of functions, however, the basic ones that are necessary for document management are still the same or almost the same regardless of the plugin. Which one you should focus on depends only on your needs, but as you can imagine, FileBird is the obvious leader. Test products, especially those that are free, and then you can find your workhorse or magic wand.
https://ninjateam.org/wp-content/uploads/2021/04/Best-WordPress-Document-Management-Plugins.png
426
1210
Greg
https://ninjateam.org/wp-content/uploads/2020/10/ninjateam-logo.png
Greg
2021-06-30 21:31:30
2021-07-27 11:45:06
9 Best WordPress Document Management Plugins