10+ Great Examples of WooCommerce Shop Page
Are you starting your own business but don't know how to maximize your resources to expand it? If yes, you might feel ecstatic to know that your business' growth lies on the tip of your fingers. Using the internet, you can attract numerous customers all over the world.
To introduce your products or services, you can create your store's website using WooCommerce. It offers a vast array of templates that you can use to create beautiful websites. If you do not have much time to do this, you can avail yourself of the custom writing services provided by Edujungles.com. They can work on the designs, posts, and captions that will entice your viewers to buy. If you need some references on some of the best e-commerce sites, check the samples below.
Joco Cups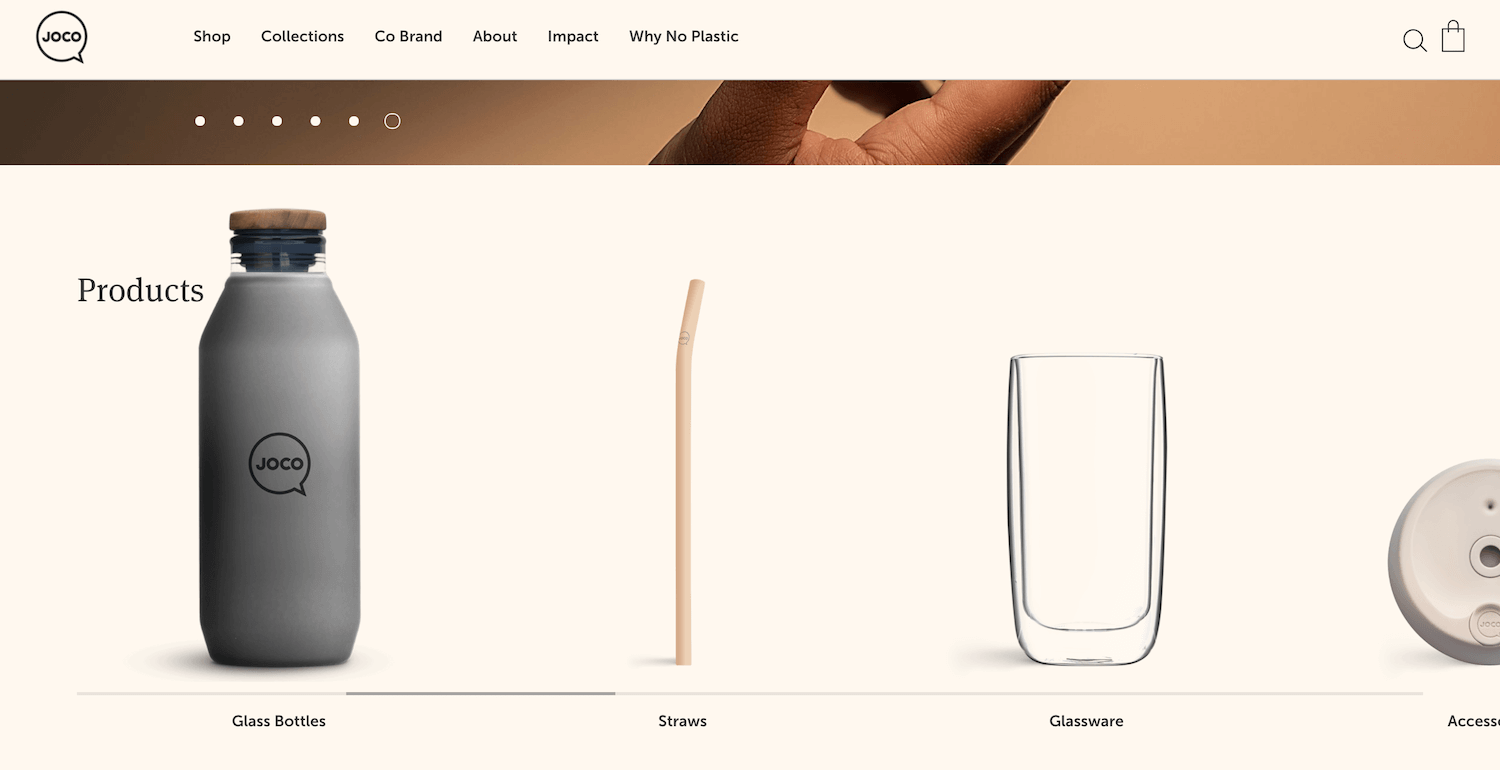 One of the stunning WordPress online stores is Joco Cups. Its minimalist and neutral theme encourages more people to choose simplicity. This shop is for people who are avoiding the hazards of plastics in their bodies and the environment. They are selling glass cups made for coffee lovers. Because some prefer their coffee hot, the cups come with rubber sleeves and a cover, which are sold separately.
Active plugins:
Afterpay Gateway for WooCommerce
Flying Pages by WP Speed Matters
WooCommerce Variation Swatches and Photos
Zoya's Pantry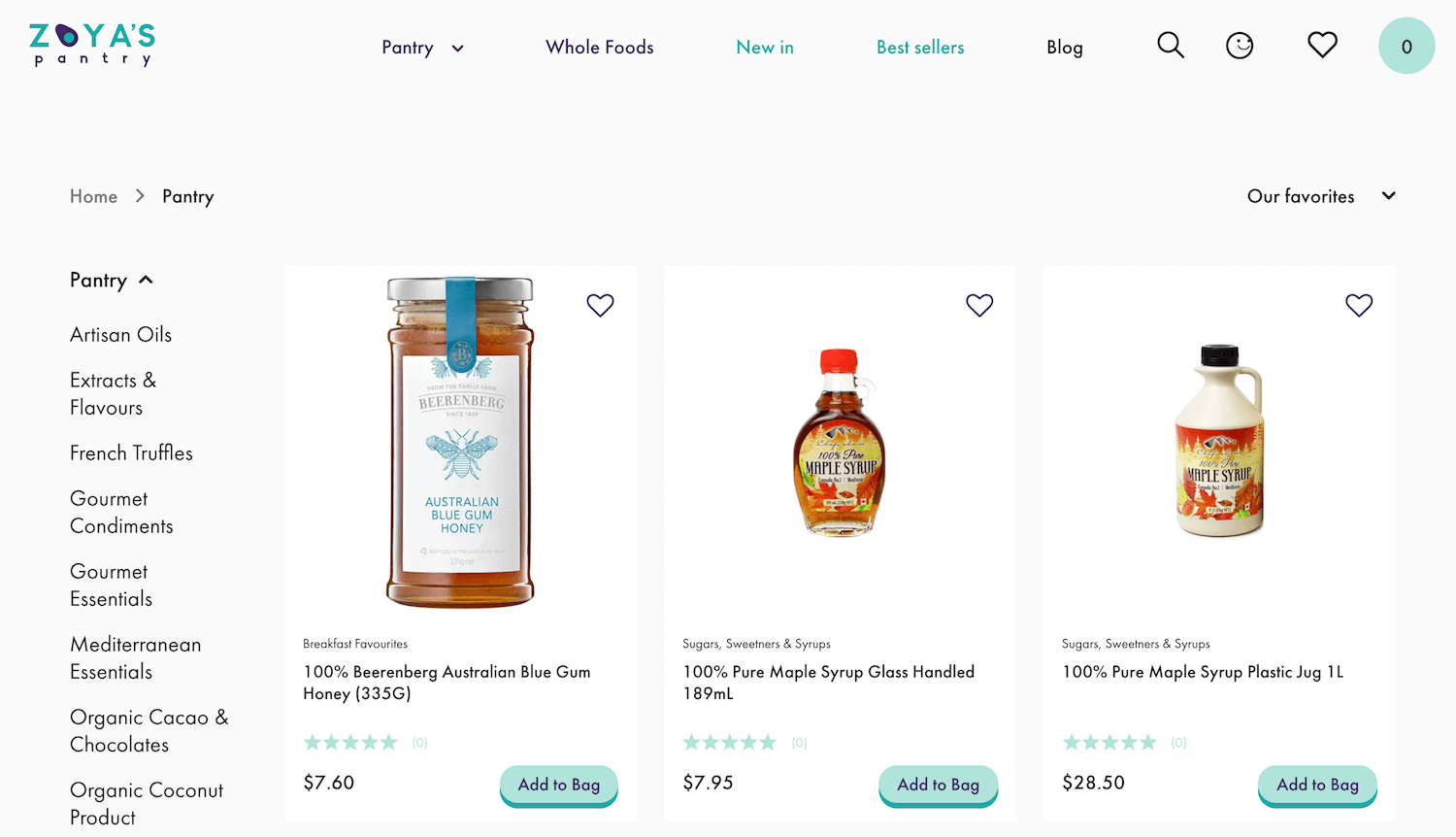 Another healthy and organic online store is Zoya's Pantry. Their website is exceptionally designed, from the vibrant color palette to the moving avocado icon on the window tab. Also, they used well-curated photos and adorable animations to entice their buyers. Their webpage layout is just a preview of the experience they will have with their shopping and purchase. Because they offer a wide range of organic products, no one will leave with an empty cart.
Active plugins:
Perfect Brands for WooCommerce
YITH WooCommerce Wishlist
Back In Stock Notifier for WooCommerce | WooCommerce Waitlist Pro
Discount Rules and Dynamic Pricing
WooCommerce Gateway PayPal Express Checkout
Email Subscribers & Newsletters – Simple and Effective Email Marketing WordPress Plugin
Bram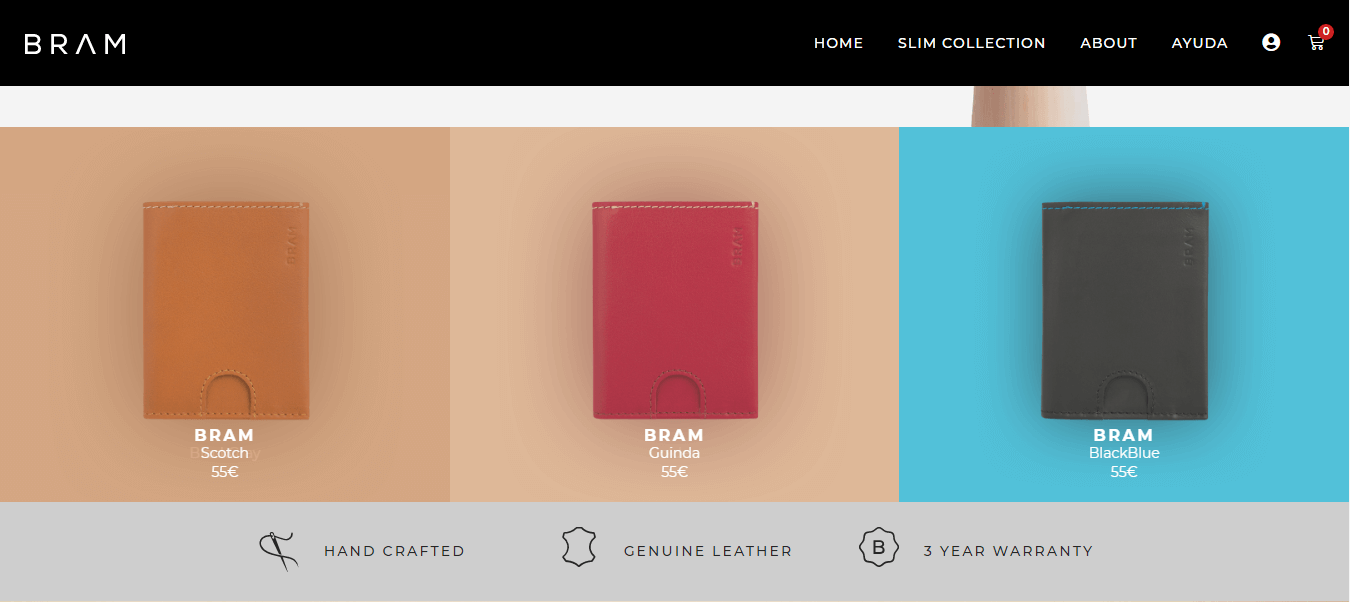 Based in Barcelona, Bram is an accessories brand focused on selling handcrafted leather wallets. The website highlights their products through mosaic tiles of the wallets contrasted by earth-tone backgrounds. Their online store is one of the WooCommerce website examples that feature their filter effects.
You will see a transition of the images on all the item's available colors. Also, you can use another cool feature they have on their website. It is where you drag the arrow from left to right to see how the wallet looks with or without contents inside.
GARAGE BEER CO.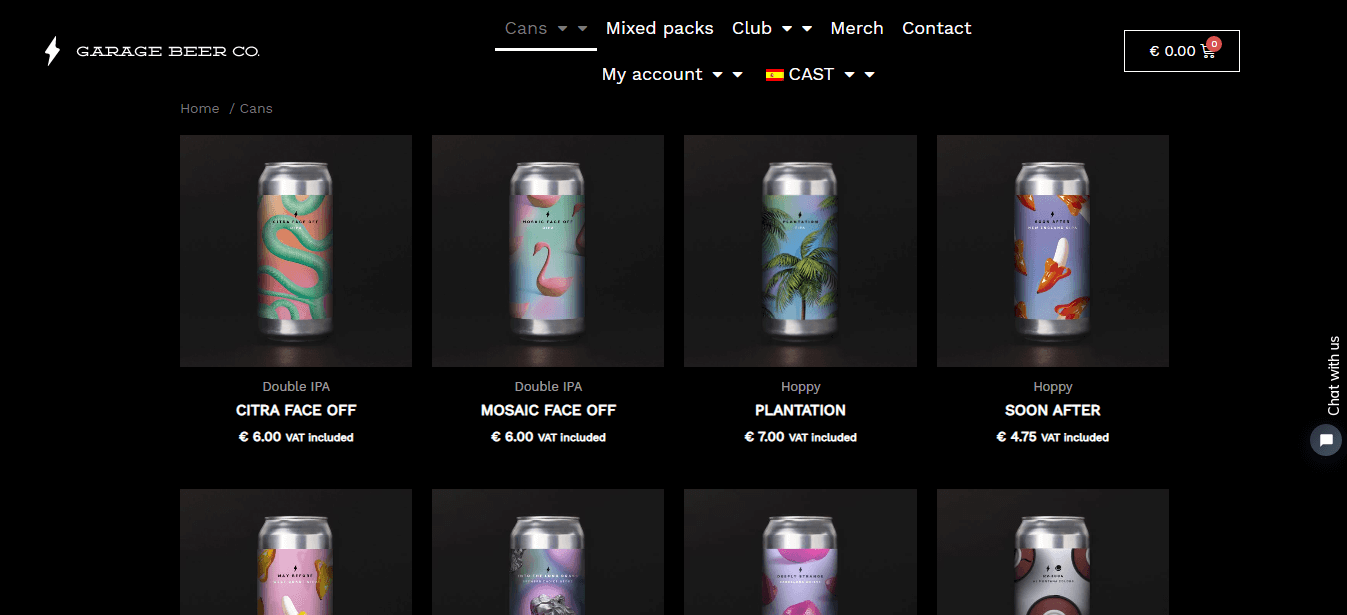 Another Barcelona-based company is GARAGE BEER CO., which is a beer factory. Their website sports a black background highlighting their metallic and colorful beer cans placed in a grid layout.
Its simplicity and "dark mode" draw the viewer's attention more to the product.
Another vital element to note is the shopping cart found on the top right corner of the site. Every time they add an item, the total amount is shown on the icon. It helps the buyers know what they have placed on the cart and how much they have to pay.
Van Hecke Chocolates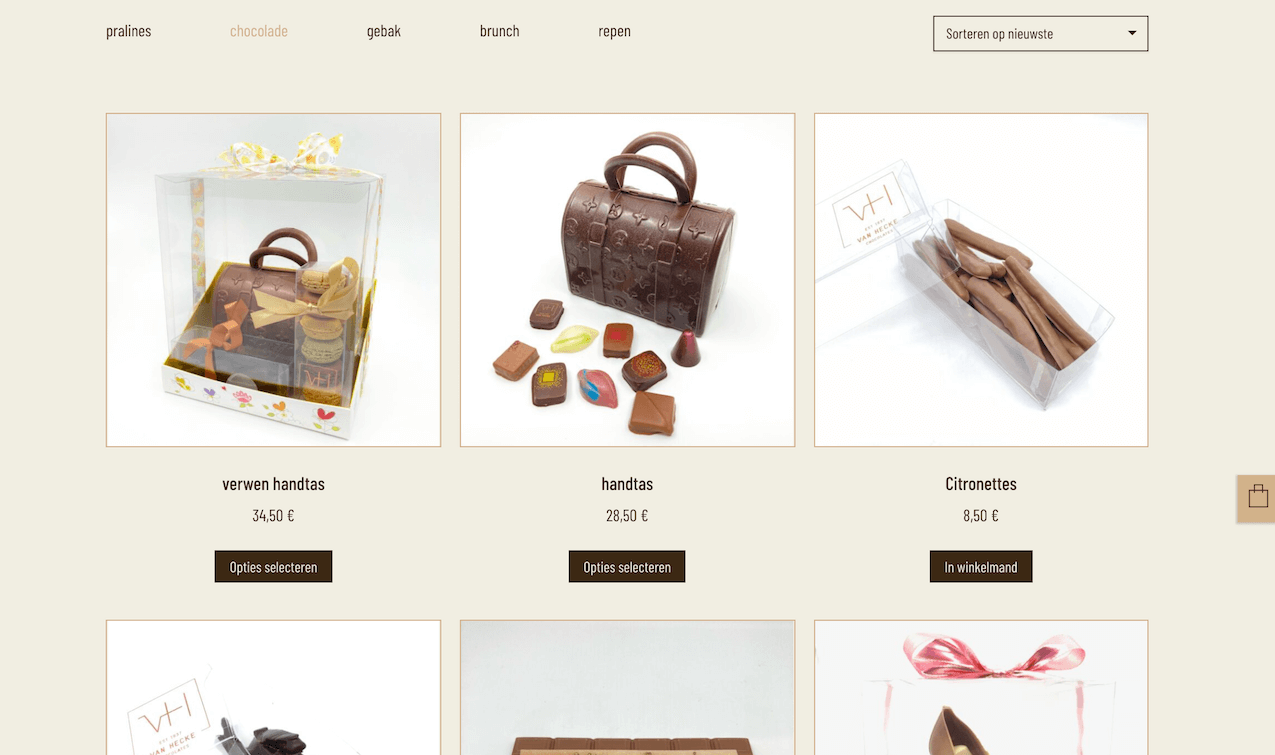 Chocolate Van Hecke has been in the business since 1937. It was established by a family of chocolatiers in Belgium and had been selling high-quality chocolates ever since. As you visit their website, you will notice that it is a WooCommerce WordPress plugin. It means that they optimized the tools in WordPress to create their brown-themed website. One of the highlights of their page is its simplicity, especially as you browse their products. When you hover over each item, the ingredients list and possible allergen information are specified to help the consumers make an informed decision.
NATIF
Founded by designer Annamaria Mikulik, NATIF is a design studio creating everlasting, minimalist jewelry pieces.
Their products are inspired by timelessness, and it is reflected in their website's style as well. Its product catalog shows the products under a white background, showing an overall minimalist look. Besides its clean layout, it is customer-friendly because it allows one to zoom in and get a clearer view of the jewelry.
Doucal's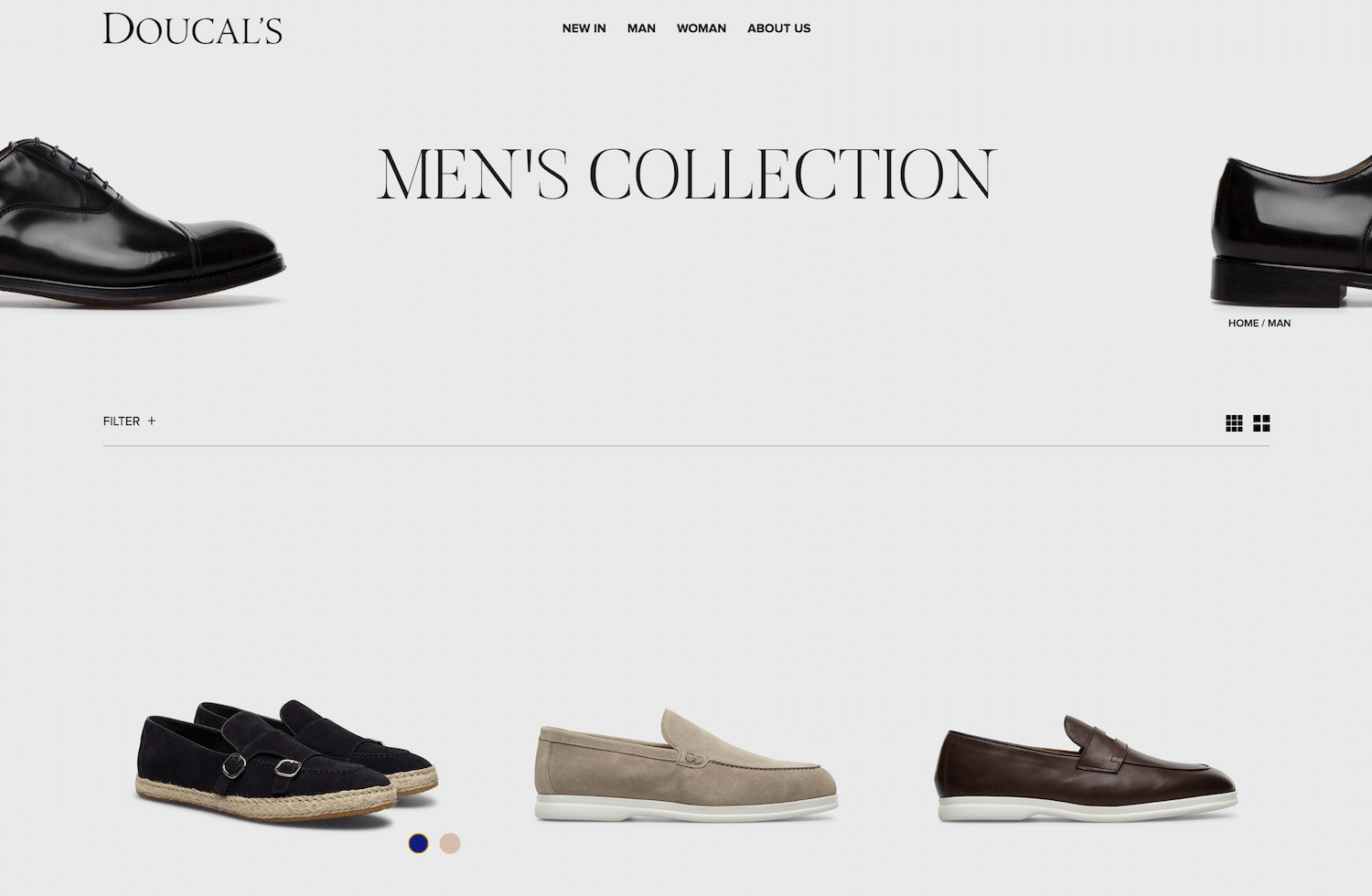 Initially called Ducale, Doucal's is a luxury and artisanal shoe brand. Its name reflected the aspirations of an Italian man who appreciated the style and quality of British footwear. Because of this, their web design also shows a mixture of bold and modern styles. The photos used are large but are focused on showcasing the shoes. It also used a combination of serif and sans serif fonts that represent the products' diversity.
Veer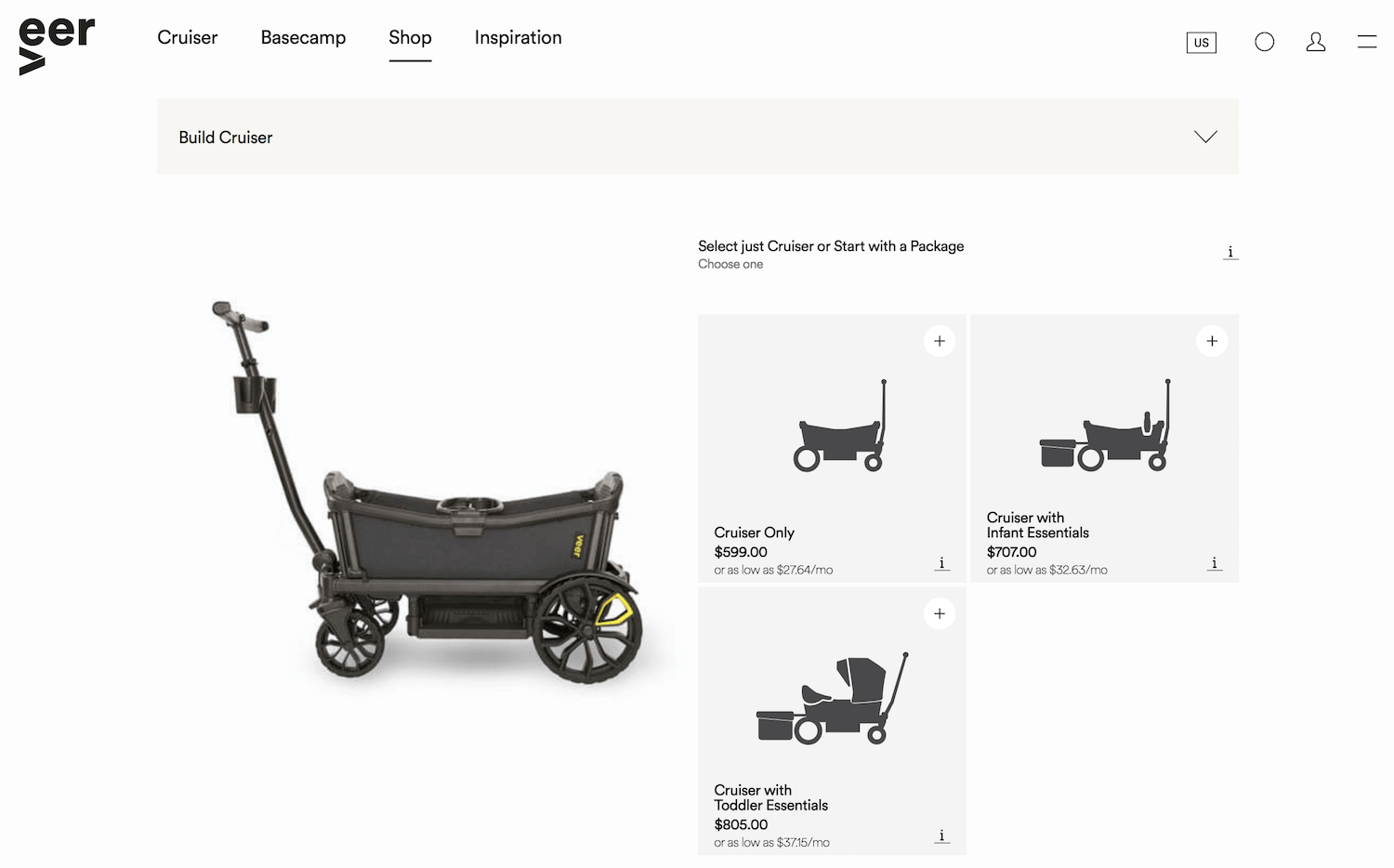 Have you ever hoped that a stroller can be easier to use even with heavy loads? One of the founders' ideas came from families struggling to go up and down with their strollers. Then, they developed a hybrid of a stroller and a wagon, which they called Veer Cruiser. As the first of its kind, this innovative product is displayed on their website to gather interested parents. On their page, you can see the product in different variants and uses.
Mike's Organic Delivery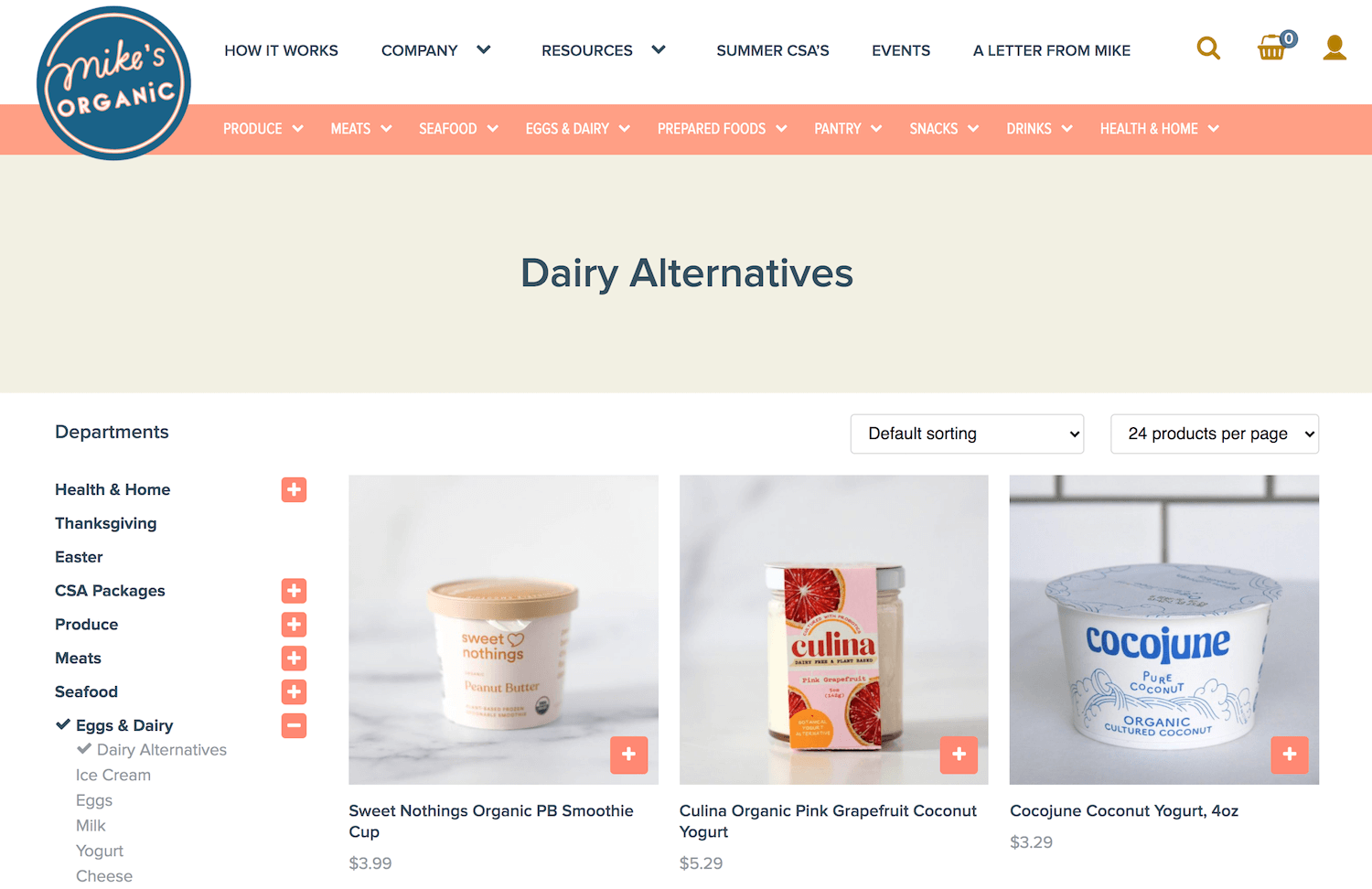 Now that many people are becoming concerned about what they eat, organic food is on demand. One related business is Mike's Organics, which provides food delivery services every week. Based in the U.S., they offer sustainable and delicious food that you can browse on their website. As you visit their page, you will notice the charming illustrations together with product photos. They also include the ingredients used for the customer's information.
Minipop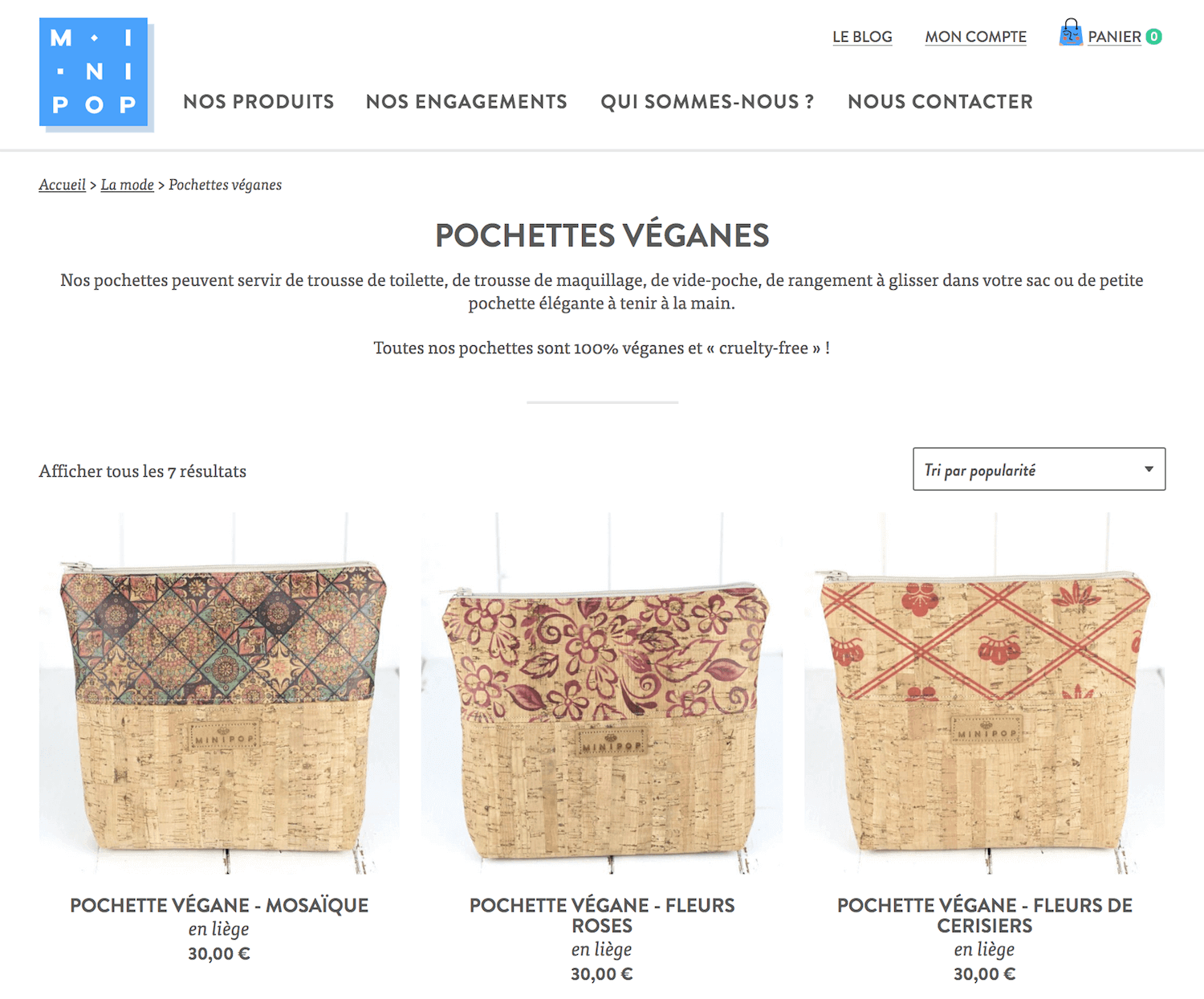 If you are looking for a cute WooCommerce store, Minipop's website is a great example. Minipop sells vegan bags and zero-waste accessories, so their site's design is fitting. They used a blue and pink color scheme and cute fonts that are enticing to see.
On the page of this French brand, you can also browse their eco-friendly products made from natural materials. Moreover, their wide range of sustainable alternatives is a one-stop-shop for their going green buyers.
Strandberg Guitars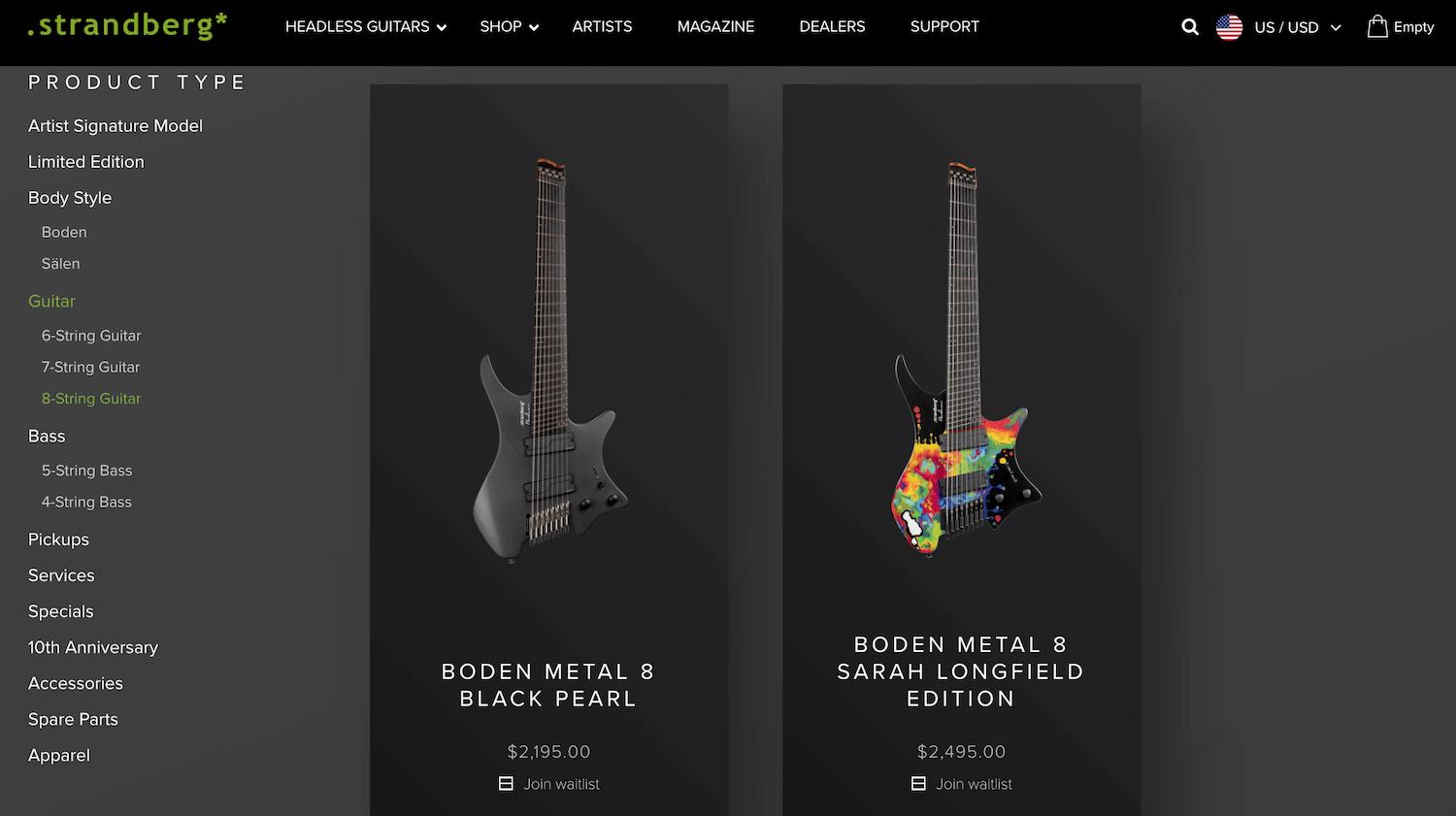 As soon as you open the Strandberg Guitars' site, you will see a visually striking video of their guitars. It also features a gallery of all their incredible guitars. They are sorted according to their type and product line for the buyer's convenience. This Swedish company's website's minimal design enables people to focus on the beauty of their guitars instead.
Active plugins:
Chuckling Goat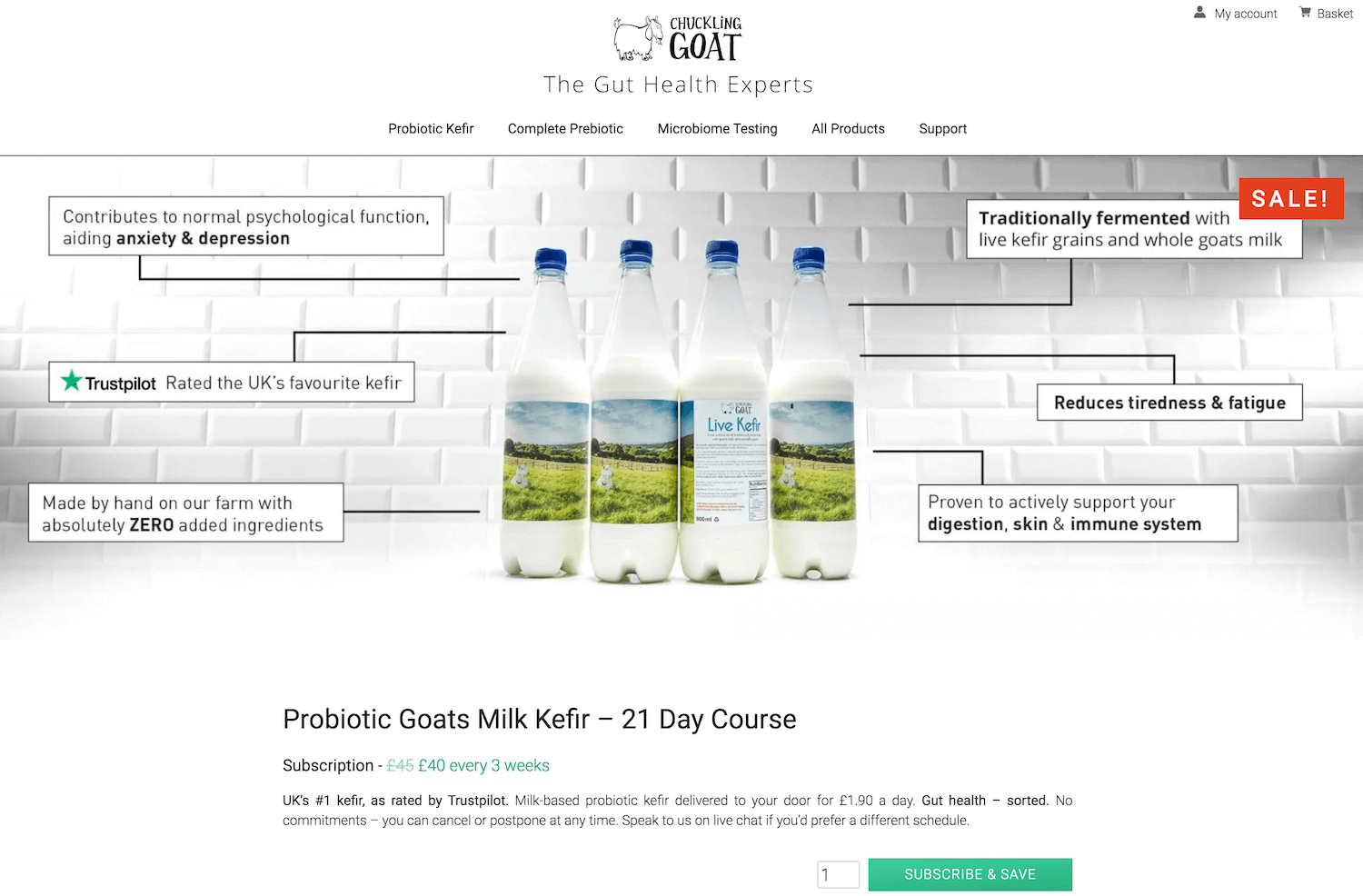 Chuckling Goat is a company that sells kefir, a potent probiotic drink. Their products are handmade on their family goat farm located in the United Kingdom. Their products are suitable for people who may be prone to IBS, anxiety, depression, obesity, arthritis, diabetes, eczema, psoriasis, dermatitis, rosacea, acne, and allergies.
On their website, you can ask questions through their live chat from 8:00 am to 8:00 pm. They also have articles that give more information about their company and products.
Henry J Socks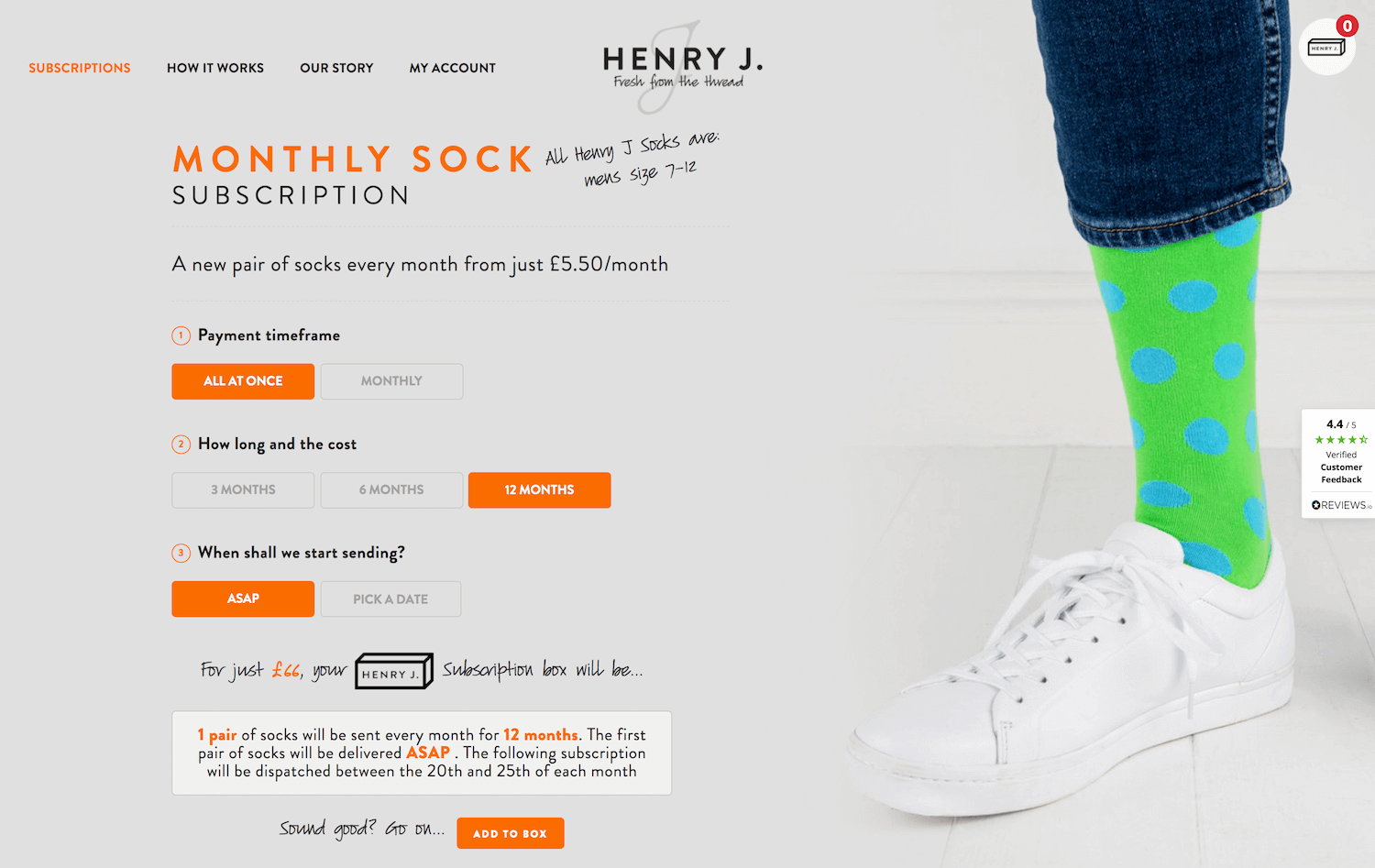 Henry J is a company that sells novelty socks and boxers for men. They use bold color profiles and captivating patterns that are not common in the market.
What is interesting about this company is that it offers sock subscriptions. Yes, you might have heard of magazine or app subscriptions but not yet for socks. It allows consumers to feel excited about what new design they will receive from them. Also, it shows how their team is committed to coming up with new patterns for their clients.
Over to You
In conclusion, the Elementor examples shown above are some of the e-commerce pages that can inspire your shop's design. There are several templates available online if you use WooCommerce. But before you start, it would be best to think about its theme and overall appearance first. At the end of the day, your website can speak for your products even without an actual salesperson.
https://ninjateam.org/wp-content/uploads/2021/05/woocommerce-shop-page.png
426
1210
Joey
https://ninjateam.org/wp-content/uploads/2020/10/ninjateam-logo.png
Joey
2021-05-24 10:40:57
2021-07-05 15:59:43
10+ Great Examples of WooCommerce Shop Page