FileBird Lite v4.5 – Important Notice
Howdy, my friends!
This is to let you know about the latest changes that we have made in the FileBird (Free version) v4.5.
In short, as of FileBird Lite version 4.5, you can create unlimited main folders and subfolders.
However, the full compatibility with WordPress Classic Editor is no longer included.
Want to downgrade to FileBird Lite 4.4.1? Download here.
TL;DR
All this time we have been improving FileBird plugin and implementing your suggested features – and we did it all for a good while. Being the earliest plugin author to commit a drag and drop UI for WordPress media library management and all.
The Birth of FileBird
Since the release date of FileBird on WordPress repo in June 2018, we have stated that the Lite version allows up to 10 folders. That's our initial terms of use.
Considering the needs of personal blogs and portfolio sites, 10-folder creation is already cool to get their media library organized. Popular YouTubers like Darrel Wilson also lets us know that the free 10 folders are good enough for him.
Personally, I think I don't really need the pro version because you know, I don't have more than ten categories.
If the users want more than 10 folders/categories, they should upgrade to the PRO version with a one-time payment (Envato license). It is always a lifetime deal! You'll get 6-month support and lifetime updates.
We have been through many white nights to keep FileBird up and running in such a user-friendly UI/UX and smooth performance. We doubt that any plugin author wants to put it out there with full features for free.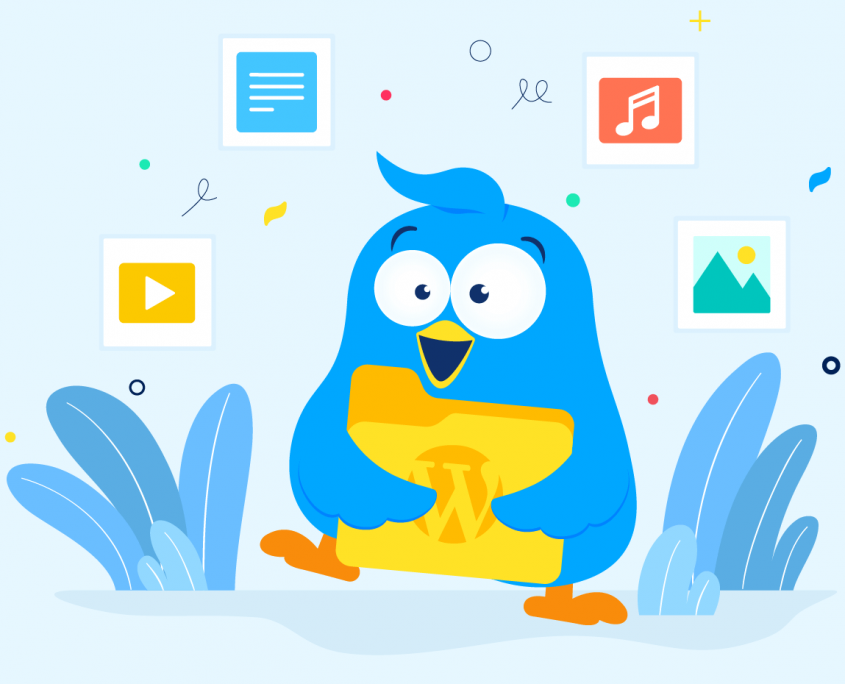 The Request of WordPress Review Team
In January 2021, it has come to our attention that the FileBird plugin's 10-folder Free Tier is considered to violate WordPress plugin guidelines. Although it is not clearly specified which point is our case, we were requested to change FileBird plugin's terms of use.
We were told to withdraw the feature [of creating folders] completely, OR ship unlimited folders. It is really tough for us to decide how and which to make changes.
As a result, FileBird Lite v4.5 will allow you to create unlimited main folders and nested folders. On the other hand, you will have limited compatibility with third-party plugins and page builders. FileBird folder explorer/browser is mostly working in Gutenberg.
To continue committing code and stay supportive, we need to at least cover our operating costs. We hope you guys understand that we have put plenty of time and resources to keep it available for free.
Anyway, what do you think about these changes?
Do you want to revert to its initial terms of use? Let us know in the comments.
Over to You
To ensure full compatibility with your favourite themes and page builders, please upgrade FileBird folders to PRO version.
As for details about how the Lite and Pro version differs, please check out FileBird documentation.
Want to request earlier versions? Download FileBird Lite v4.4.1.
Have rantings or suggestions? We're all ears: hello[at]ninjateam.org
Best of luck & Have a beautiful day!
Ninja Team
https://ninjateam.org/wp-content/uploads/2021/02/Medium_Banner_FileBird_1400x420.png
420
1400
Ninja Team
https://ninjateam.org/wp-content/uploads/2020/10/ninjateam-logo.png
Ninja Team
2021-02-03 11:31:30
2021-06-27 19:20:33
FileBird Lite v4.5 – Important Notice