Self Hosting Vs Managed WordPress Hosting – Which is the Better Option in 2022?
This will not be the first time nor will it be the last time that you hear a discussion about self hosting versus managed hosting for WordPress. The reason why there is such an animated debate about shared hosting, dedicated hosting and cloud hosting for WordPress sites is that in a world where people are trying to use the Internet as a source of income, the tools that they use can make the difference between them getting access to certain financial opportunities and having these opportunities pass them by.
Most people would agree that choosing WordPress as a publishing platform or as the basis for an eCommerce website is the best decision. WordPress offers flexibility and can be customized to meet the needs of a blogger, a small business, or a large enterprise. This is why WordPress is used by almost a quarter of the top websites on the planet.
If you are contemplating using WordPress for your personal blog or portfolio, but you haven't already set up once, check out this guide to find out the cheapest web hosting solutions to start with.
Despite being regarded as WordPress, it actually comes in two varieties. You have WordPress.org, and you have WordPress.com. While WordPress.com is a combo service that bloggers use to host WordPress blogs. It offers a forever free plan that allows you to have a running blog as long as you like, and you will never have to worry about paying for it.
On the other side of the coin, there is WordPress.org. Downloading and installing WordPress is free. However, since this is the self-hosted variant, you will need to choose a server, select a domain name, and then pay money periodically in order to have your WordPress site hosted.
WordPress Hosting – Features to Look For
Some people look at these two options and automatically think that using WordPress.com is going to be their best option because the hosting is free. What they fail to realize is that free options do not necessarily mean that there is no cost. It's good, especially if you are looking at using WordPress for your blog or for your website for years to come, to become familiar with the positives and negatives of using WordPress.com. Having the differences between the two options clear in mind will make it easier for you to make a good decision moving forward.
Here are the top points to consider when evaluating the best web hosting company for you now and later on:
Data transfer and bandwidth overages
Uptime and loading speed
Customer support
Different Hosting Options Provide Different Outcomes
At this point, it may be a good idea to give a little bit more information on the differences that exist in the hosting options you have. The first hosting option most people usually choose is shared WordPress hosting. Shared WordPress hosting is sought after by individuals who are building their first website, have financial restrictions and need to keep things cheap, and by people who do not really understand the difference between hosting options and are making their decisions based solely on price. Shared hosting is relatively inexpensive, somewhere between $3 and $25 a month.
Shared hosting companies make their money not through the fee they charge you every month but by up-selling you and sticking it to you through hidden fees.
Shared hosting companies offer "unlimited resources" as a sales gimmick. The truth is there is no such thing as unlimited resources. If your WordPress site starts to use too many resources, your hosting company is going to throttle the resources. This will have an impact on the clients who visit your site.
Shared hosting is cheap hosting. This means that the servers are overcrowded and any performance issues on another site may affect your site.
If we were to sum up shared hosting in a few words, we would describe it as cheap service, slow performance, and bad support.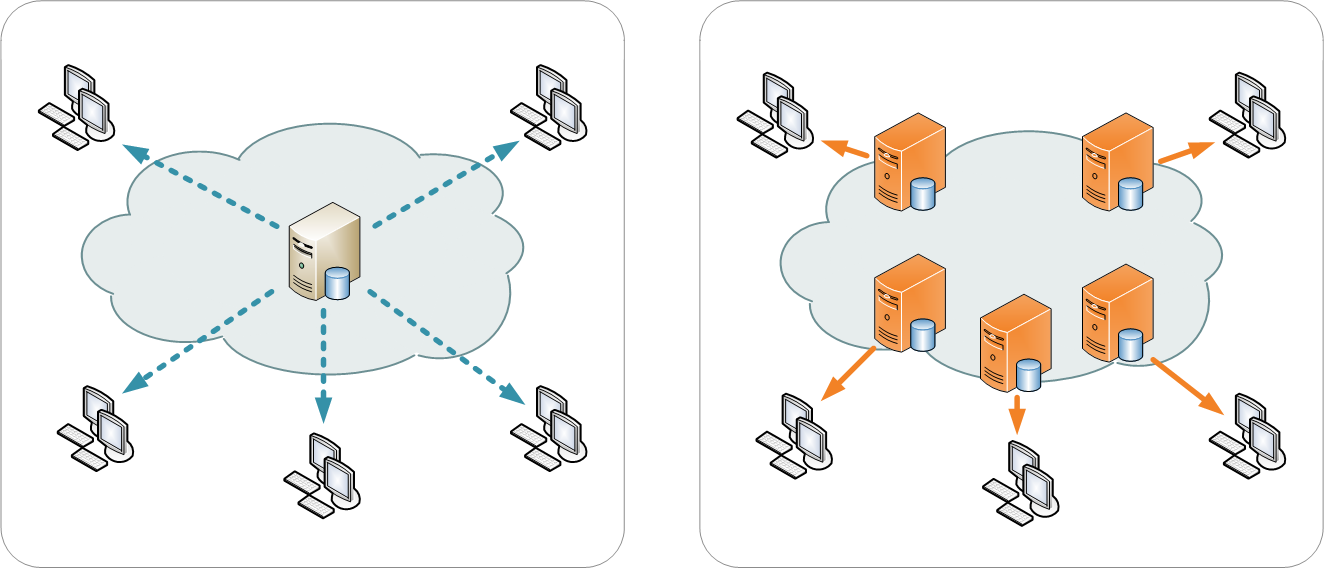 Do-it-yourself VPS WordPress hosting is a second option that people use. Those looking for do-it-yourself VPS WordPress hosting are still looking to save money. But they also have a little bit of experience with WordPress, so they hope that they can use their experience to save money while at the same time maximizing performance and the success of their website.
On the plus side, do-it-yourself WordPress hosting will cut costs. On the downside, do-it-yourself WordPress hosting means that if anything goes wrong with your hosting, you are responsible for. If something breaks or if your server needs to be optimized, you are the one who needs to do it. This is why for some people, especially those who got into do-it-yourself hosting because they like to tinker, things backfire. You have to remember that your time is valuable. So while you may save a few dollars a month on hosting fees, the time you spend trying to fix what's broken is probably a lot more valuable.
Managed WordPress hosting is usually sought after by medium-size businesses that have a substantial amount of traffic to their website. These individuals are looking to maximize the experience their clients have and realize that managed WordPress hosting is a good investment. They are able to offer their clients a faster loading page, security, and quicker response times because the hosting services they use has been fine-tuned to work with WordPress.
Managed WordPress hosting is going to be expensive. You can expect to pay on the low-end $25 a month and on the high-end upward of $200 a month. This price is going to vary, depending on how big your site is and what you need.
In recent studies by Hosting Canada, WordPress hosts perform an average of 32% better compared to hosts on other popular blogging platforms like Wix, or Squarespace. WordPress also offered a wider variety of easy to use third-party plugins and apps.
Reasons Why We like Managed WordPress Hosting
There are a number of reasons why we feel that managed WordPress hosting is the way to go. We recommend that you take your time and do your due diligence when looking at your personal circumstances and determining what hosting option is right for you.
One of the things that we love about managed WordPress hosting is that it allows you to focus your efforts on what you set out to do, grow your business. You are not worried about anything to do with your hosting service and know that you are going to be able to offer your clients superior performance all of the time.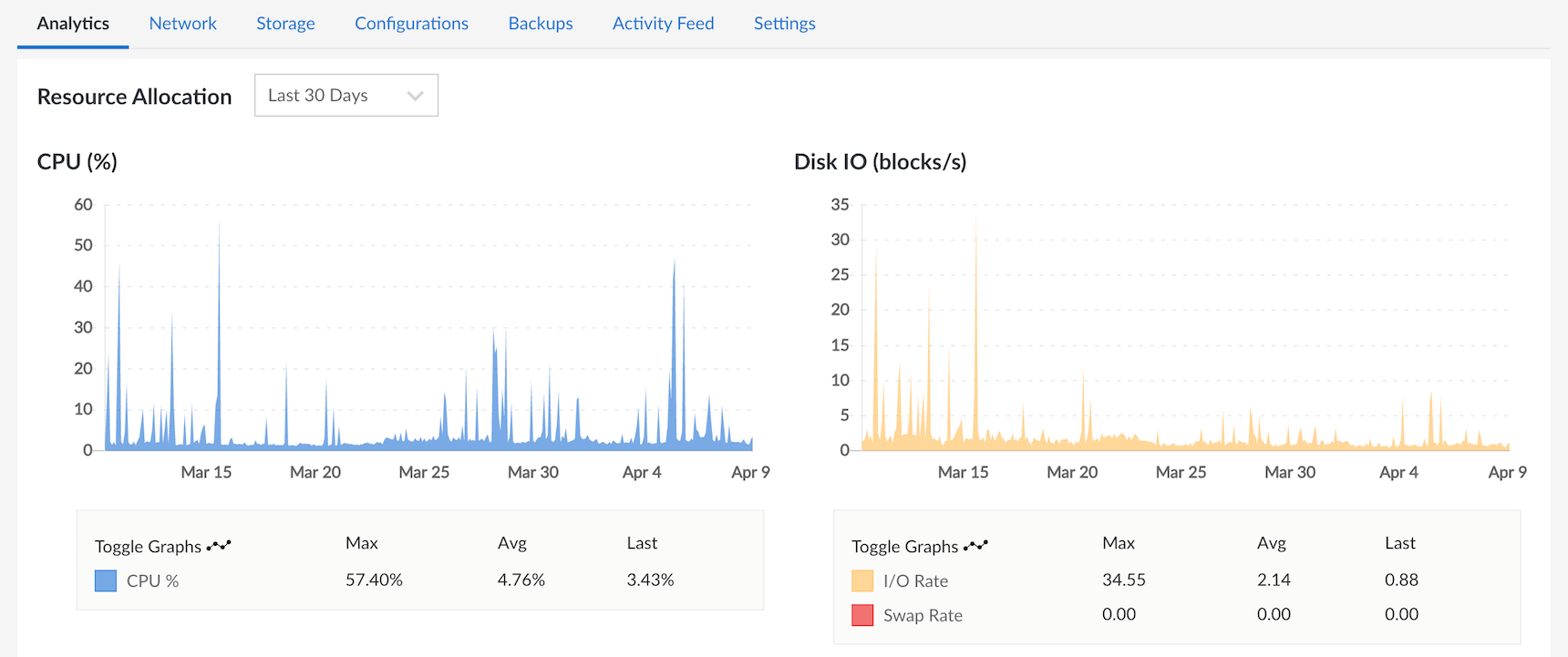 Managed WordPress hosting providers offer an environment that is fine-tuned to work with WordPress. If you use a shared host or if you use a do-it-yourself host, you are going to find yourself spending a bunch of time installing software and engaging in optimizations with the goal of getting the same speed that you could get from a managed WordPress host out-of-the-box. Performance and uptime are going to be improved with a managed WordPress hosting celebs like:
Cloudways: Great performance and simplicity
Pantheon: Fast page load and powerful scalability
Kinsta: User-friendly dashboard and advanced add-ons
Managed WordPress host use CDNs. They offer a large infrastructure that reaches around the world.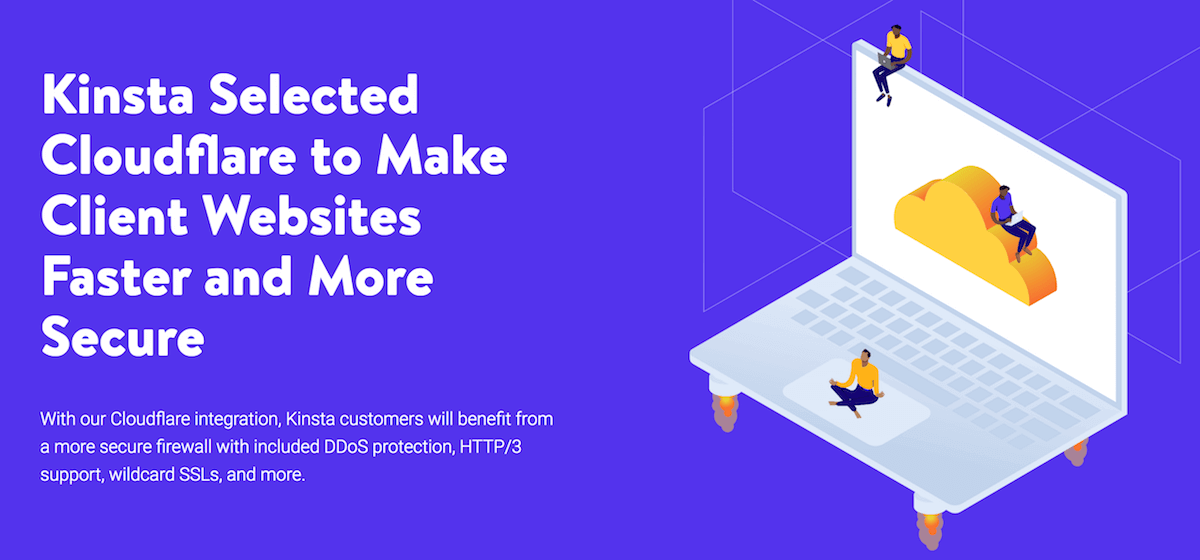 Content delivery networks make it possible for you to put your site closer to the individuals who want to access it, thereby decreasing network latency. Latency is the amount of time it takes for information to be transmitted over a network. The farther the information stored on your site needs to travel, the longer it is going to take for it to arrive. This means that your customers will have to wait a lot longer for your site to load. Check the Kinsta review.
How Managed WordPress Hosting Can Protect Your Data
One of the coolest things about managed WordPress hosting is that you are almost always guaranteed a backup. These backups are included at no additional charge. You can imagine how valuable this is because if something happened and you accidentally lost everything, your business could be down for weeks or months as you try to restore the lost information. If you lose client information, the damage to your reputation and credibility may never be undone.
If you decide to go the do-it-yourself route, use some cheaper shared hosting options, or work with a VPS, you are responsible for creating your own backup system. If you do something wrong or do not configure something properly, you run the risk of losing everything.
Another area where managed WordPress hosting shines is security. Shared hosting environments are not known for providing their clients assistance if they are hacked or if there is malware. The situation is even worse for do-it-yourself and VPS servers. When your site is hacked, you are on your own. Managed WordPress hosting companies are known for actively protecting against attacks and malicious intents. They will often offer malware removal and software designed to detect and prevent DDoS attacks.
Conclusions
As you can see, there are a number of benefits that come from opting for managed WordPress hosting as opposed to shared hosting or do-it-yourself VPS. Sure, you are going to spend a little bit more money out of pocket. But you have to ask yourself, how much money are you willing to spend in order to have peace of mind and the freedom that comes from knowing that the security and performance aspects of your website are cared for? How much is it worth to you to have the time to focus solely on growing your business and attracting customers? How much is it worth to you to know that when your customers visit your site, they are going to find that your page is up and will have short load times?
Of course, we are just scratching the surface when it comes to managed hosting versus self-hosting for WordPress. We would love to hear what you have found. Please let us know more about your experiences in the comments section below.
https://ninjateam.org/wp-content/uploads/2019/07/WordPress-Hosting-1.png
426
1210
Benjamin
https://ninjateam.org/wp-content/uploads/2020/10/ninjateam-logo.png
Benjamin
2020-11-25 07:09:11
2022-04-18 10:35:10
Self Hosting Vs Managed WordPress Hosting – Which is the Better Option in 2022?