Blogging has become a widespread hobby amongst individuals from a variety of different disciplines; bakers upload recipes, gardners share images of their beautiful plants and vehicle enthusiasts post detailed recounts of their journey restoring a beloved classic. From there, it has expanded into a booming business for information hotspots, informal websites and review platforms. Even large businesses have come to rely on freelancer blogs to share and rate their products and with a platform as accessible as WordPress, it's easy to understand why.
Whether you intend to blog for fun or as an attempted business venture, what's most important is having a reliable, discoverable and user friendly platform on which to showcase your passions. WordPress is accessible to all experience levels, using templates for beginners while allowing more experienced content creators to customise their blog to their personal taste and desires. There are various blogging platforms out there but WordPress is the most popular, making it the ideal place to start! In this article, we'll walk through 7 easy steps to setting up your own ready to be filled with self-expression.
The difference between WordPress.com and WordPress.org
While both can be effective tools for a blogger, it is important to know which one is useful for your needs. WordPress.com is an online platform, hosted and administered by the independent owners of the domain. It requires less knowledge to use and is a quick start-up, especially if your blog is intended to be casual. Included on the free platform is a variety of themes and templates, basic customisation options and a variety of post formats. Your blog will go live instantly and there's no searching around for hosts or subscriptions.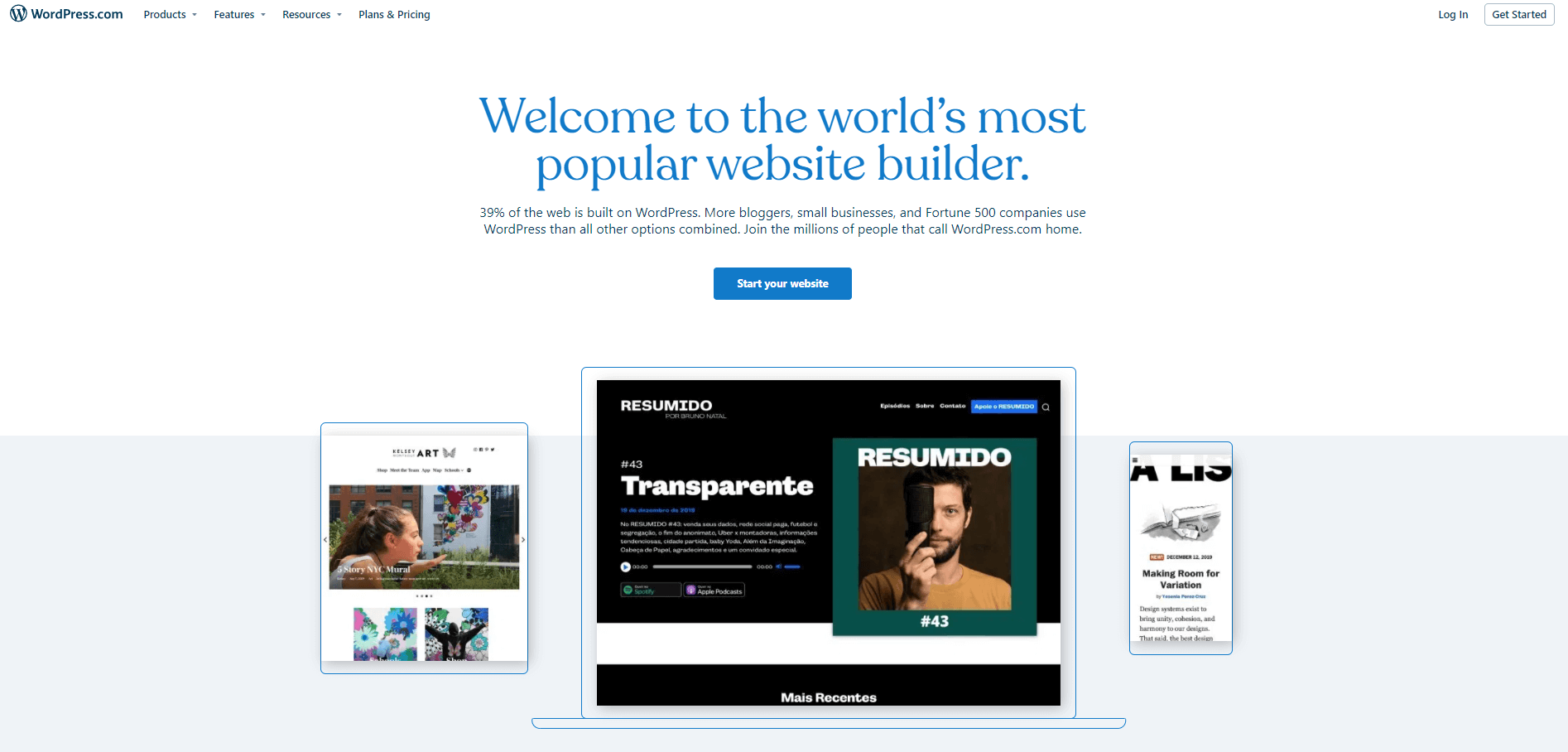 WordPress. org is downloadable and acts as local hosting, allowing in depth personalisation of your blog and its components. While a subscription available in a range of prices is required to make full use of local hosting, the investment is worth the money for any entrepreneur. With access to a variety of widgets, premium themes and other bonuses that increase each tiered membership – all without knowledge of using CSS – it is an investment. There are a variety of hosting platforms you can subscribe to if managing your own domain is preferable to using WordPress.com, so make sure you do your homework; it's far easier to sign up than cancel a subscription not suitable for your needs.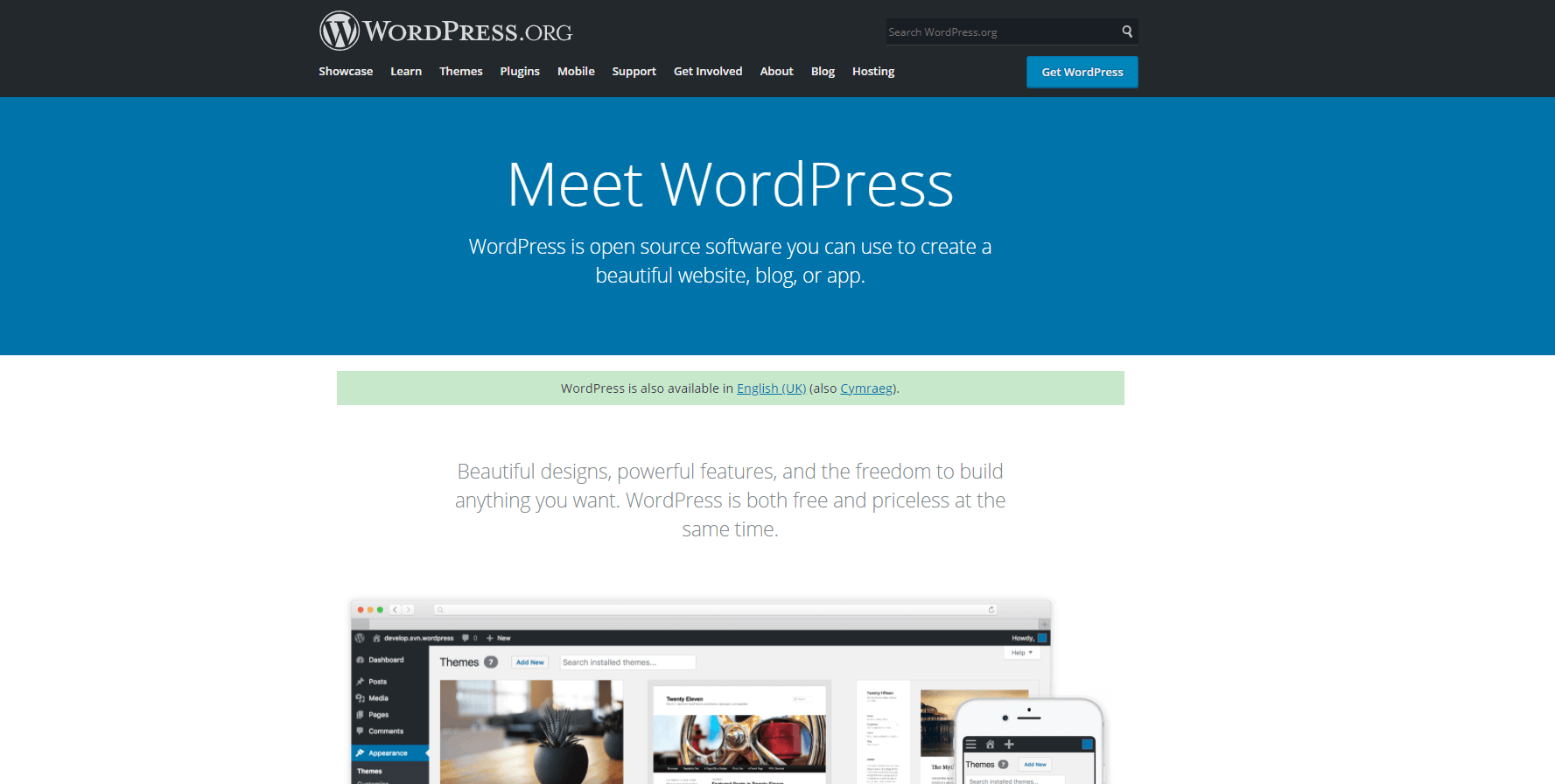 Setting up an account
Either download the WordPress.org client, or head over to WordPress.com to set up an account. It's as easy as providing your email address and creating a unique password. A quick verification email and you're ready to begin customising your account… starting with your blog name! You'll be prompted to choose a domain name and given a number of suggestions, but don't skimp on time spent choosing a title and URL as these are the first things visitors will see.
They should be short and memorable, consistent across both blog title and URL and contain only recognised words. If possible, having a .com domain is preferable as this is a universally recognised suffix. Trying to find an unused domain can be frustrating, but a number of sites such as Bust-A-Name can help with creating one, while some hosts include availability checkers.
The dashboard
Before you write your first post, spend some time making your blog personal. Open your blog settings and check your payment plan details, other options and what's included. Higher paid plans have access to more themes, customer support and improved data storage. You should also familiarise yourself with the dashboard, allowing you to manage your blog's appearance and function with ease.
On the left, an administration menu allows you to peruse the many facets of a blog and interact with the settings, the toolbar gives access to specific mechanics available for each page and the centre display gives an interactive representation of how your setting will affect appearance or list further options within the settings panel. Here you can update contact information, add or remove post monetisation, change your blog URL and compose new posts.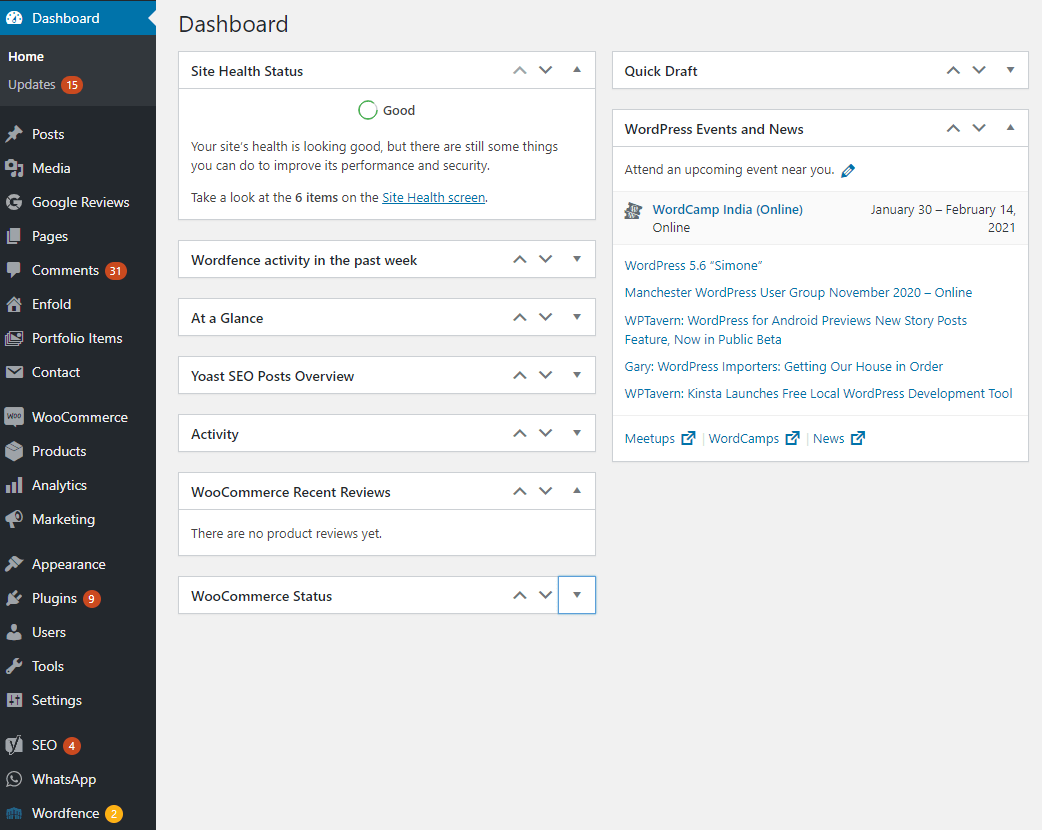 Final details
Scouring the settings, you may notice the default URL of your blog posts are set to a jumble of letters and numbers. This is the post ID, but it doesn't look particularly pleasing and can feel unpolished. A simple finishing touch for any WordPress blog is to change the domain name to a Permalink setting, which replaces this coded location with the post title, date of publication or a combination of the two, depending on your preferences, adding professionalism without added cost.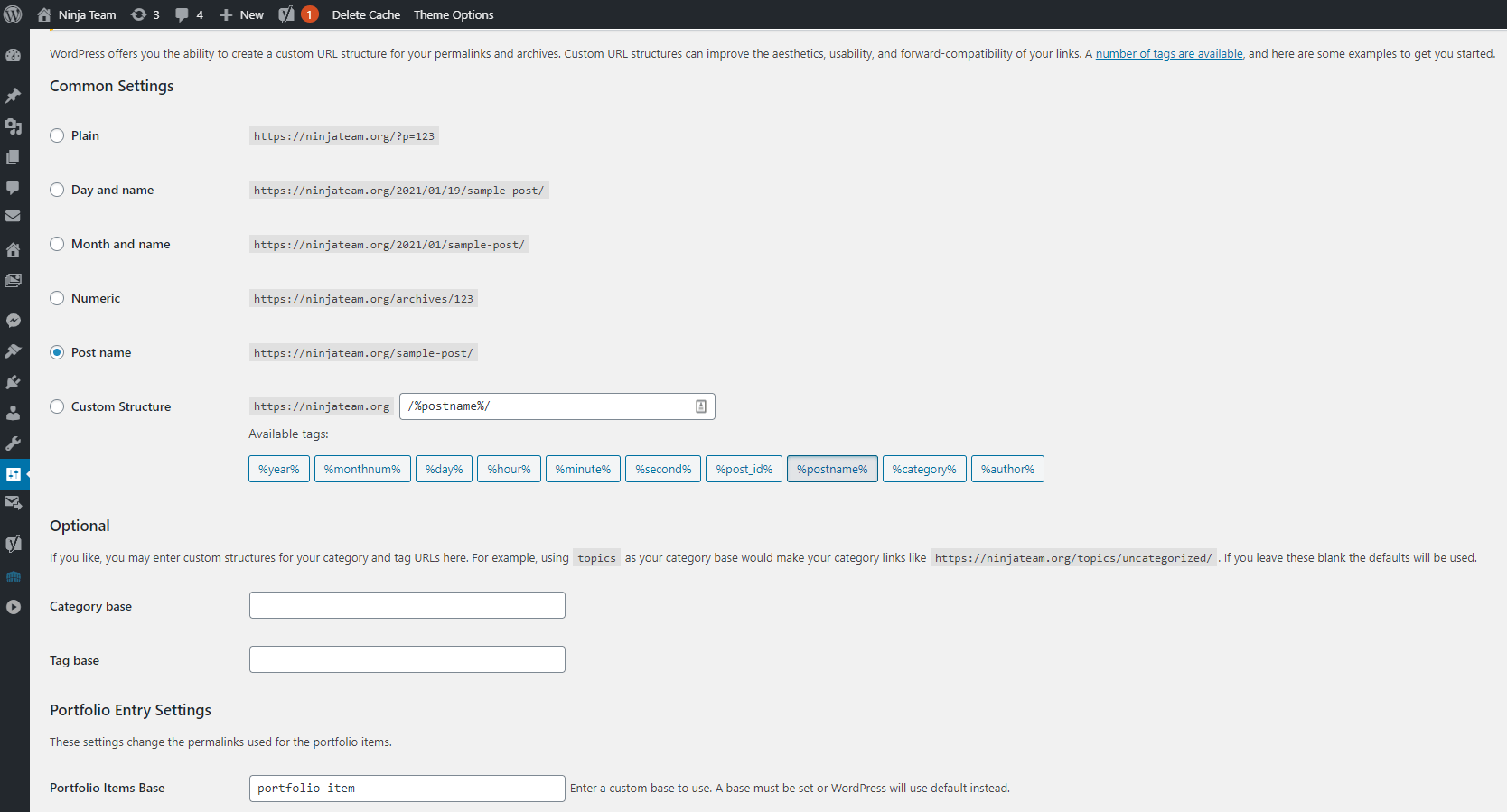 You can also access the setting for reading and interacting with your posts, altering what your readers see and can post in the comments sections. Default settings allow readers to leave comments, but you can also permit linking to their own or similar blogs or require comment moderation before public post. This can protect your blog from defamation and bot spam, which in turn protects your blog's image. There are additional privacy settings that prevent the public seeing particular posts or allow access to a post only to trusted readers. In short, it's worth going through the settings and deciding how you wish to handle public interaction.
Adding plugins
If you're trying to get started quickly, plugins can wait. They're not necessary to start a blog, but they certainly can provide assistance running one. Though the hunt for appropriate plugins can become a rabbit-hole experience you awaken from in three hours wondering what happened, so if instant productivity is your objective, they are best left for later.

A plethora of plugins exist to aid both you and your readers. Statistical programs can collect data regarding daily hits and audience retention. Then it portrays this information visually to help you understand what your readers enjoyed the most and how to grow your audience. Others provide easy external links for readers, such as social media sharing quick links, or the ability to embed your other social media handles and inspirational videos on the page for reference. Plugins can also be managerial, such as detecting and deleting spam.
The best part? Most plugins are free to use and don't require a premium account to add!
Start blogging
On the dashboard, navigate to posts. There'll be a sample post for reference for layout advice and recommended how content should be presented. It's easy enough to delete and once it's gone, you'll have a clean slate to work with. Simply click "add" in the administrator sidebar. The display section will open to two text boxes; a title box and a larger space for content. Make sure to give your post a heading that accurately represents the topic and get writing!
The toolbar above the content text box allows for text editing, formatting, image insertion and other additions usually found in word processing software. You can even accent your text with hyperlinks to specific websites, others' blogs that inspired you, social media handles and more. Don't be shy about making the content as personal as you desire. You can change fonts and add accents to continue adding layers to your blog visuals.
Express your character on the page along with your passion. WordPress' versatility is designed to let content creators, hobbyists and companies quickly and easily express their vision and purpose with a range of editing options. Finally, you can add a cover image to appear above the post and act as a thumbnail, can appropriately categorize your posts into monthly archives or a topic-based system, and add custom tags. The more tags, the better! All of this helps spread your blog and the information within, all at your fingertips.
Time to go live!
Before you upload that first article, make use of the preview feature to see your post as a reader. You can easily jump back to the editing screen and edit anything you missed – spelling errors, extra formatting, even another image – then a simple click of 'Post' and your blog is live! The dashboard stats pages will collate all your hits and page views and present them to you in a dynamic display.
It's user friendly, additional posts can be added with the same ease. You can use writing settings to add default categories and tags. It allows blogging to be a breeze anytime! WordPress.com personal subscription starts at just $4 a month. You can have free domain for one year, collect payments and unlimited email support. In addition, it has even more bonuses in premium subscriptions. Its free plan for hobby bloggers can be live in minutes. Anyone can share their creations with the world.
Starting a blog from scratch can seem daunting, but WordPress makes it easy! It has exhaustive resources to solve issues, an unparalleled consumer base and built-in monetisation. This makes it one of the most popular blog hosting sites today. With free templates, beautiful visuals and easy access for all technical levels means anyone can share their business – or their passions – with the world.
Have you started yours yet?

George J. Newton is a business development manager at Thesis writing service. Throughout his ten years of marriage, George has perfected the art of the apology.
https://ninjateam.org/wp-content/uploads/2021/01/Starting-Your-WordPress-Blog-In-7-Easy-Steps.png
426
1210
Ninja Team
https://ninjateam.org/wp-content/uploads/2020/10/ninjateam-logo.png
Ninja Team
2021-01-20 10:27:27
2021-03-11 15:32:54
How to start a WordPress Blog In 7 Easy Steps