Tips for Multi Author WordPress Website
Your admin dashboard by default offers no sorting features for multi-author WordPress website. In the minimalist scenario, if you have 2 authors uploading several images to WordPress media library on a daily basis, then in the course of half a year, you'll have a bunch of uploads tucked in the same space.
This is quite a mess. Imagine how difficult it is for those authors to find their media!
In this tutorial, I'm going to show you how to stay organized in a multi-author WordPress website. With the help of these very useful plugins, we can help separate users' uploads, add more sorting features and speed up our content creation progress.
1. Apply FileBird Plugin's Features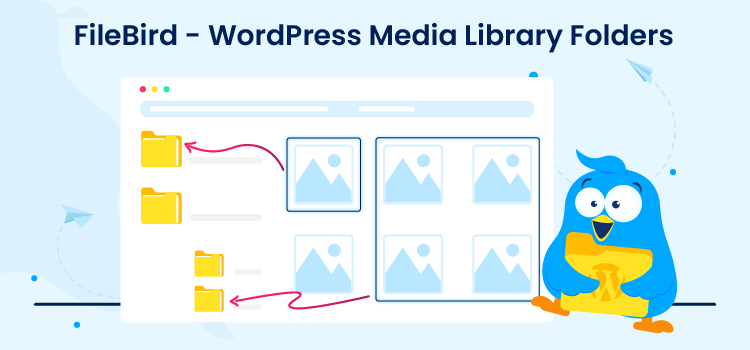 Introduction to FileBird
FileBird is a media file manager plugin to make WordPress a better CMS not only for visitors but also for admin agents.
When it comes to content, the largest common part is text, and images come in the second majority. In order to manage your content properly, you definitely cannot skip organizing the media files.
Drag and drop in FileBird interface
All WordPress page and post authors can click to create nested folders. They can drag and drop to rearrange files and folders easily. They can right-click their mouse and select an option from the smart context menu to make changes to their folders!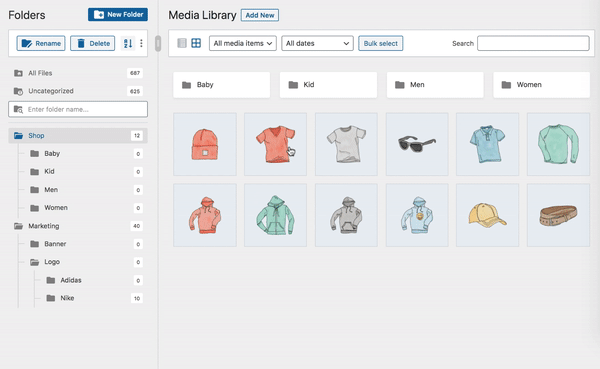 My clients' authors are almost non-techies. So that's understandable why they love these easy operations of organizing all their own media files.
And if Gutenberg is your thing, FileBird gallery block component surely helps you insert a folder of images in a rich gallery into your content. Of course, you can also choose which media to exclude from the gallery, too!
Each author is allowed to create private folders for their own media files
Moreover, FileBird also offers a unique feature for multi-author WordPress sites that other plugins don't.
If you navigate to Settings > FileBird, you'll see the first setting tab which allows you to enable Private folders. With this mode ON, every editor/author/contributor can create his/her own folders to contain their uploaded files.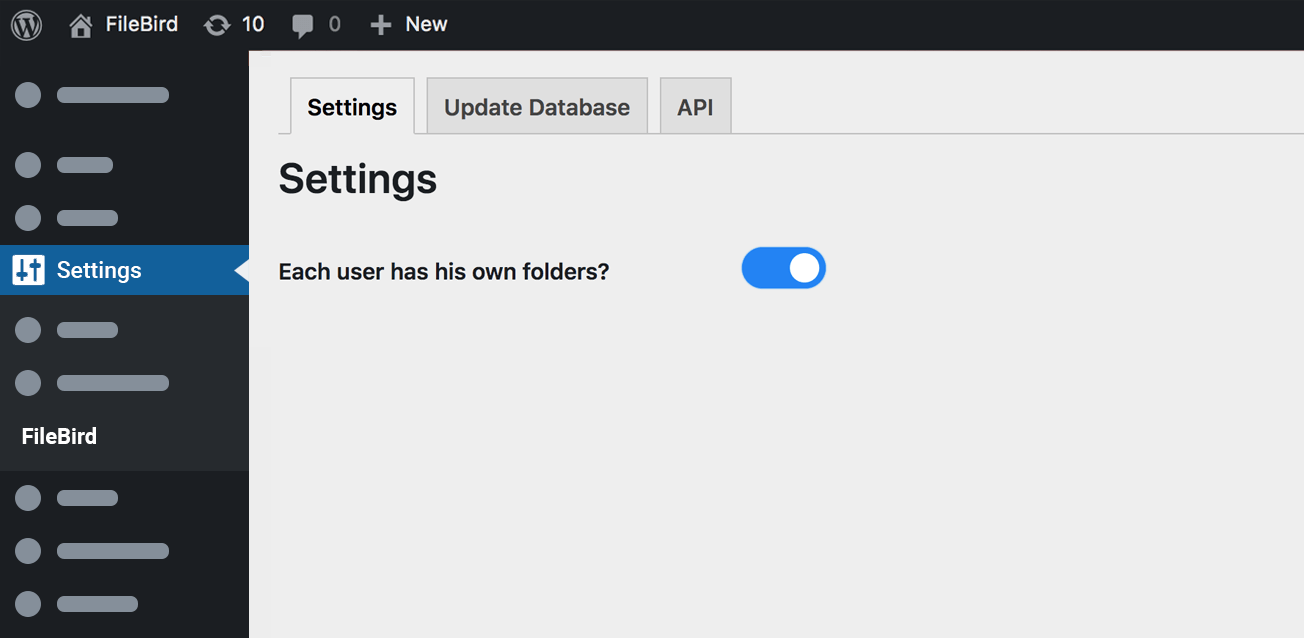 This setup is extremely useful for your editorial workflow. And I believe you don't want to miss it once you use FileBird. Good news is, this feature is available even in the lite version on WordPress repo.
So you don't have to take risks, try WordPress media library folders for free here.
2. Use Filester to Set User Role Capability and Restrictions
Filester is a powerful file management plugin. Without banner ads or call-to-upgrade notifications, this plugin boasts the cleanest UI file manager on WordPress.org. You can download Filester here.
As demonstrated in the screenshot below, where you can make those general customizations.
If you're concerned the most about your site performance speed, you can set maximum uploaded file size to make sure your authors would do their best to optimize every piece of media.
You can select the display language for each user role when operating around Filester user interface.
You can hide the .htaccess file or enable Trash mode to ensure your website security and assets.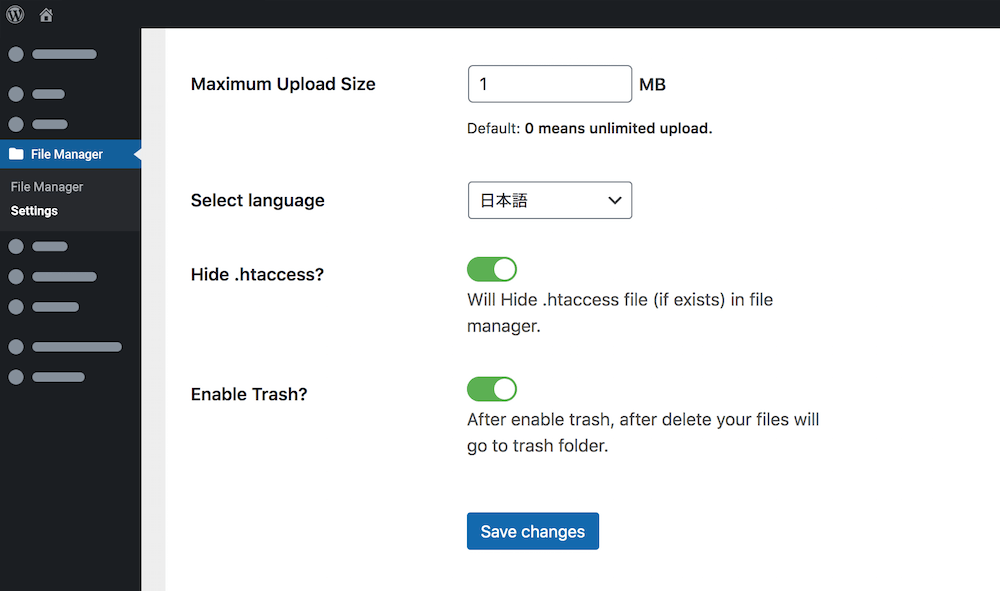 Next, I'm showing you how to do advanced settings for each WordPress user or author role.
In the first tab, you have to tick those user roles whose permissions you need to adjust.

From then on you can move to the second tab to decide each user role's restrictions. Here you can toggle so many options to regulate what a user role can and can't do. There are plenty of role rights and restrictions to fit your website demands, no matter if it's just a multi-author blog or a multi-vendor marketplace.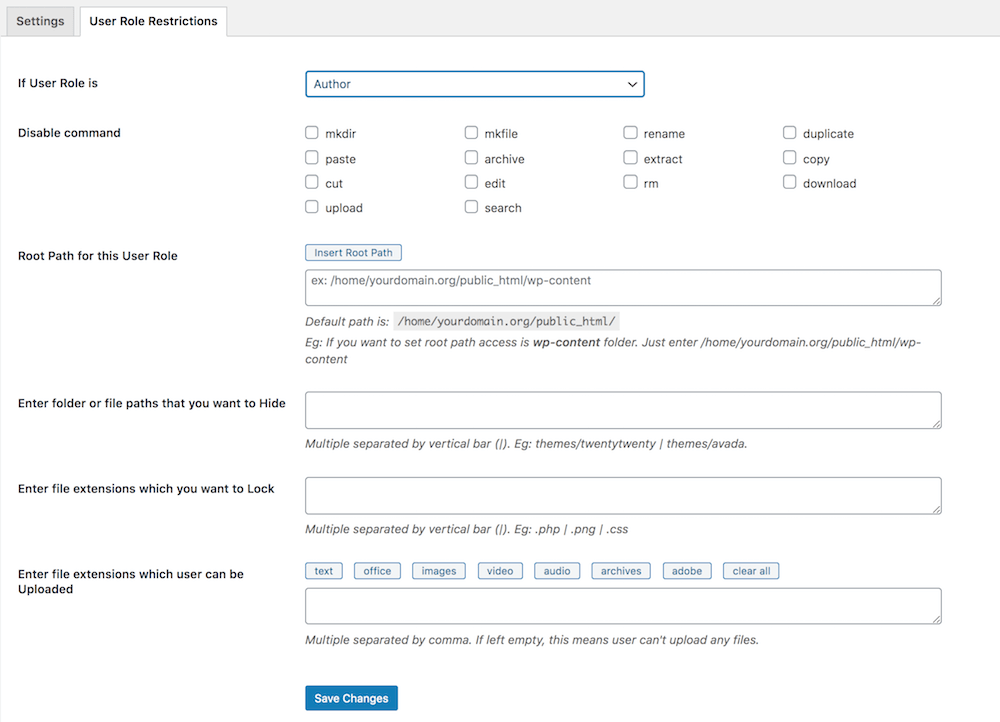 3. Smoothen Your WordPress Editorial Workflow
Edit Flow is a great plugin developed for larger organizations with many people involved in the publishing process.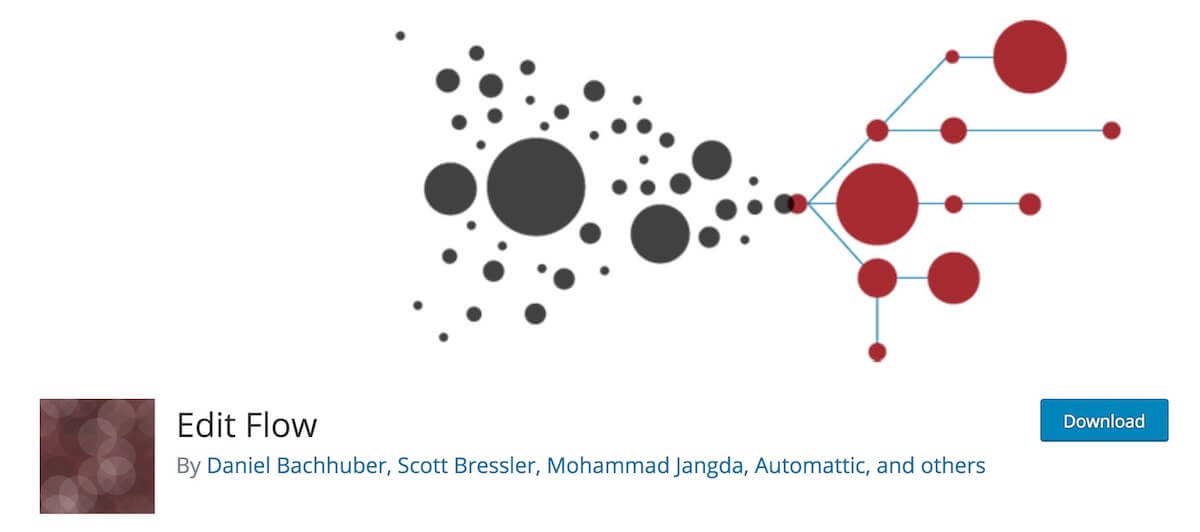 Its Calendar feature provides a convenient month-by-month look at your content.
Dashboard Widgets and Story Budget help bring an insightful vision for admins.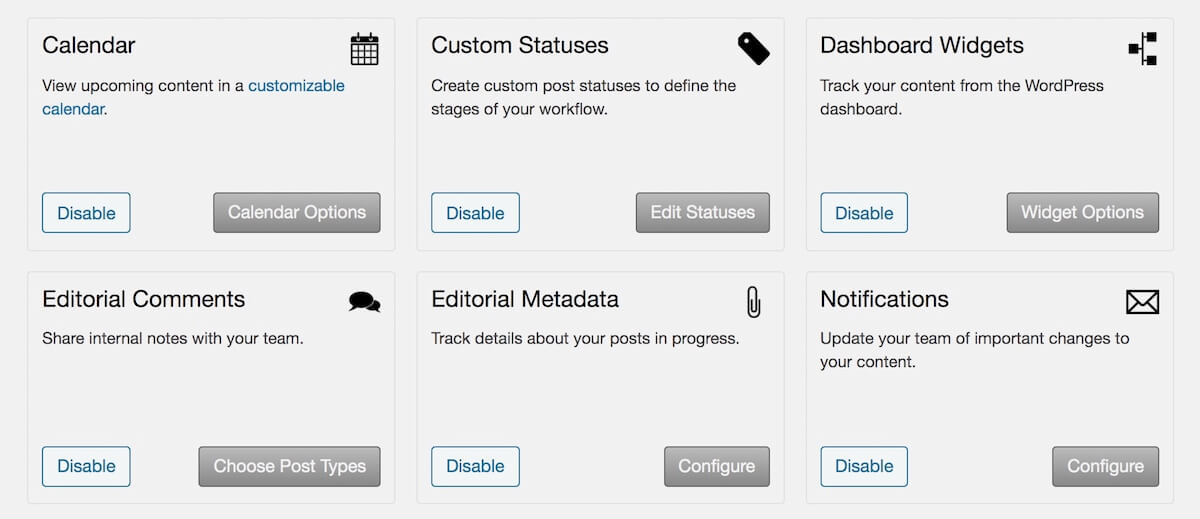 What I love the most about this plugin is its Editorial Metadata.
This feature allows you to create as many date, text, number, etc. fields as you like. By this way, information for each post can be stored clearly, like contact details, required word count, or the location of an interview.

This metadata is not published with the post but can be viewed in the WordPress admin. Webmasters can follow up on changes easily by looking for them on the calendar, story budget and list posts screens.
Edit Flow enables editors and content managers to quickly grasp the fluctuating state of content being produced. The team behind are also enhancing Edit Flow modules with Gutenberg over the next few releases.
You can check it out on their dedicated website here, too!
Some Final Words 😘
Those above are tried and tested plugins that we believe to be the most advantageous to your multi-author WordPress blog or content submission websites.
Especially, integrating FileBird folders to WordPress media library would make your authors feel like home and post smoothly, no matter how big your site content is.
Have we left out any worth-mentioning plugins from the above list? If so, let us know in the chatbox below.
https://ninjateam.org/wp-content/uploads/2020/09/Tips-for-Multi-Author-WordPress-Website.png
426
1210
Thuy Nguyen
https://ninjateam.org/wp-content/uploads/2020/10/ninjateam-logo.png
Thuy Nguyen
2020-09-17 16:40:14
2020-11-27 10:57:24
Tips for Multi Author WordPress Website