Printful Alternatives – Best Print-on-Demand Plugins for WordPress
Print on Demand (POD) is a fast-growing solution for many entrepreneurs, especially for people in dropshipping eCommerce.
POD ensures that they don't have to print and create their product by themselves, saving the entrepreneur's cost, energy, and time. This allows people to start an eCommerce business with high potential and not worry about high startup fees or overhead costs.
Printful is unarguably one of the best tools available to carry out the POD functionality for people within this space. It has been used to derive excellent results for people all over the world. It also has several excellent features that users can explore, such as a reliable mockup generator to test the design's appearance before committing to printing.
However, it has to be said that Printful is one of the best tools doesn't mean that it is going to be the right solution for everyone in this space, nor does it mean that there aren't other products that are just as good. This is why we are considering some of the best POD WordPress plugin alternatives to Printful.
AliDropship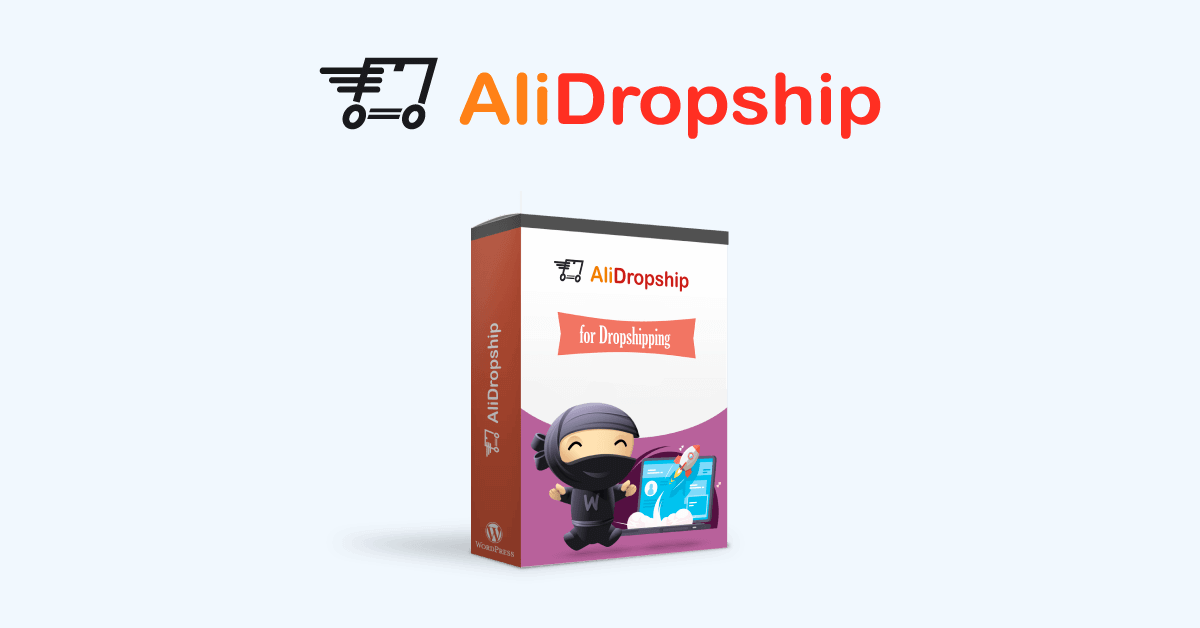 With the AliDropship plugin, it is easy and quick to start a dropshipping business as it requires minimal time to set up. In addition, you can easily import the product to your online store from AliExpress, so you start up quickly irrespective of category or niche.
As an all-inclusive solution, this plugin provides three main options for people going into dropshipping. They can:
Use it to create a new online store and host their website.
Use the plugin on WordPress, WooCommerce, and Shopify websites.
Buy a prebuilt off-the-shelf store within the platform.
An exciting feature of this tool is that it provides comprehensive solutions such as addons, plugins, themes, and custom stores that integrate seamlessly with your dropshipping and POD online stores.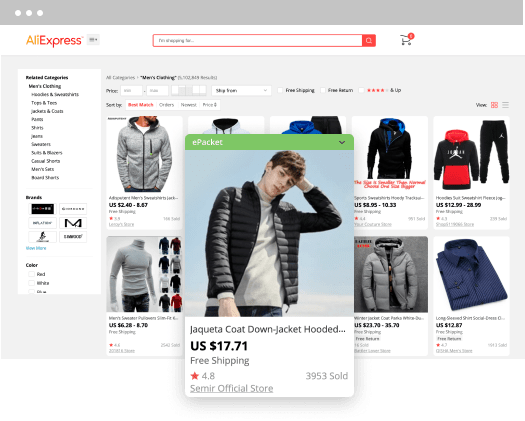 It's all pretty easy to implement, especially if you focus upon building brand, you can even customize print-on-demand order confirmation emails. Thus you will be able to create a greater brand engagement.
Pros
A massive product catalog (more than 100,000 suppliers with 100 million products).
Set up and product importation are easy.
Works with WordPress seamlessly.
Cons
Customer support can be better.
Product quality may differ based on the supplier.
AliDropship is one of the best ways to create or improve the dropshipping functionality of your WordPress store. It has an easy installation process and a product range that makes it simple to use.
Printify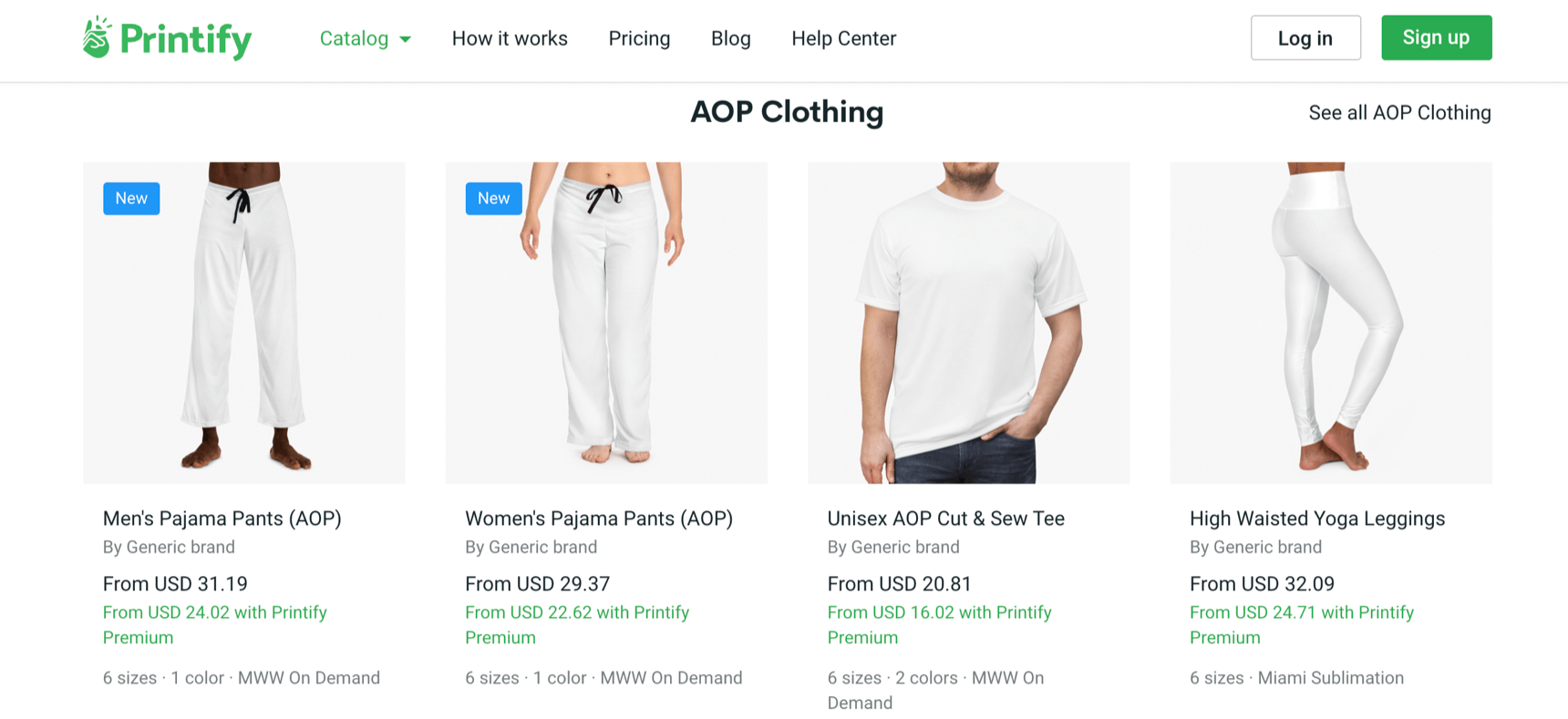 This is undoubtedly one of the first names that come out of any lips when discussing the best Printful alternatives. This plugin helps create a brand image and has custom printing options that help your business stand out within the digital landscape beyond just clothes. For example, you can use Printify to make t-shirts, mugs, phone cases, hoodies, accessories, and so on.
Whenever and wherever you want to, your products can be sold from Printify, and it also includes shipping to make it easier. These products are also printed and shipped all over the world. However, you must plan the price for each option based on the provider you're using.
There are several printing options on Printify, ranging from cut-and-sew to sublimation, embroidery, and garments, etc. The price for each depends majorly on the shipping and location and the quantity being shipped. However, it doesn't have subscription fees unless users choose "Premium." This tool gives access to unlimited product designs every month and supports all stores, and has a 20% discount on their products. The premium model is available for only $29 monthly including Printify drag & drop mockup generator.
Pros
Access to several vendors around the world.
Hundreds of product ideas can be created.
Wide selection of products and printing options.
Wholesale selling opportunities.
Good customer service.
Cons
Not all vendors are reliable.
It may not be the best to differentiate your brand.
According to essay help, Printify is recommended for people that want a cost-effective and flexible way of printing and shipping their designs around the globe. With Printify, it is easy to create a strong POD brand.
Spocket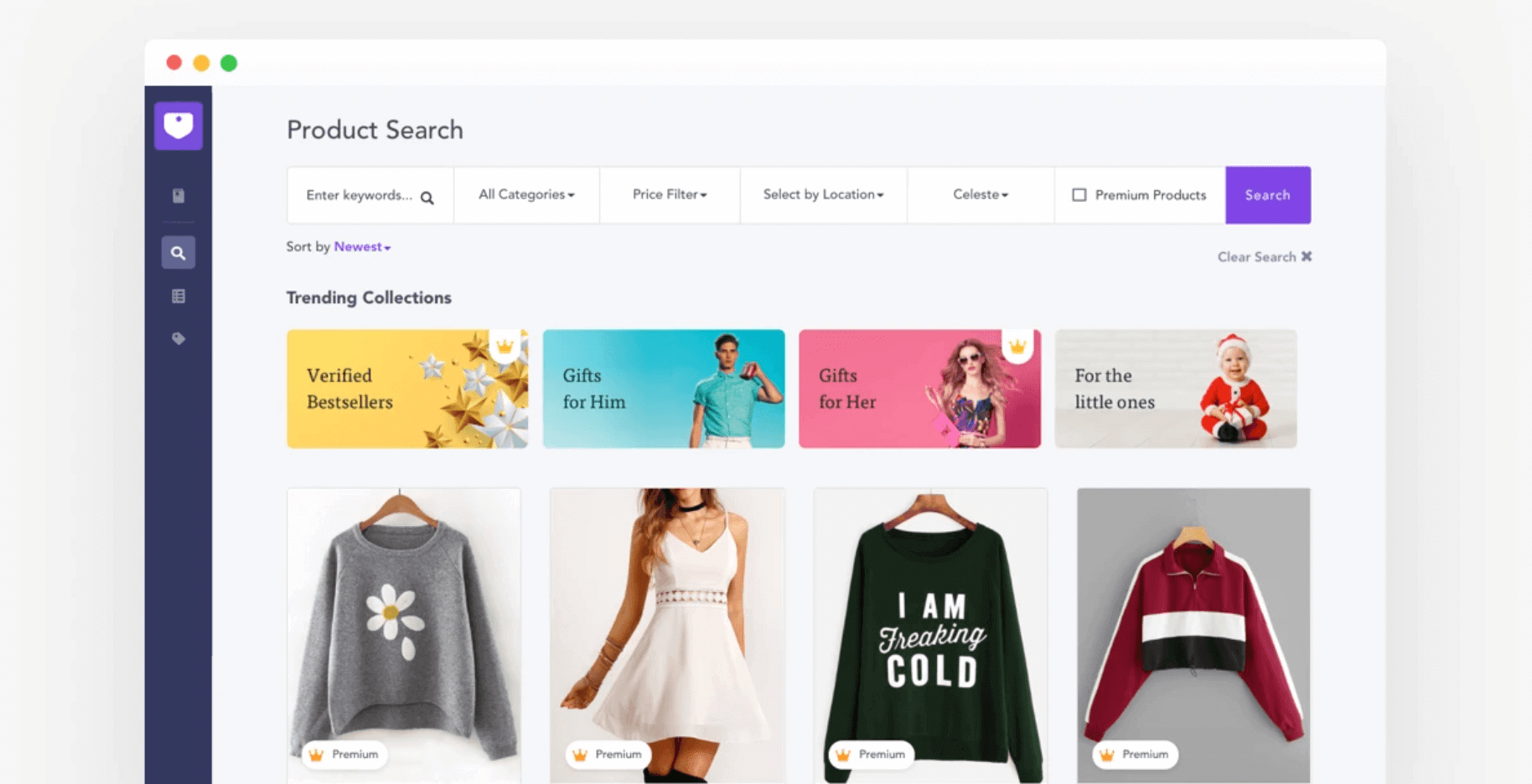 You can't talk about Printful alternatives and not mention Spocket in the discussion. It is an app that integrates seamlessly with Shopify and WooCommerce stores, and unlike others, it combines both a marketplace and a design system in one place. Instead of creating a new identity on Etsy, you add the dropshipping functionality to your existing store.
Currently, Spocket has a number of suppliers that offer customized products that you can pre-order and sell in your store. Here are some suppliers available:
Orange Apollo
Magenta Shadow
Gold Molly
Azure Juniper
Turquoise Andromeda
This tool has an enormous marketplace for you to browse through for your POD products and dropshipping items. With Shopify, you are able to sell through several suppliers while also automating most of your sales activity to allow you to focus on building and growing your business. However, there's a limitation in the supplier locations, and your packaging can't be customized.
From the price perspective, note that you must consider taxes and customs when placing a price on your products, so you don't pursue your customers. Also, you must remember that who you are working with may determine your price.
Pros
Inventory updates automatically.
Inventory can be tracked easily, and new features added.
There are not only POD products to choose from.
Product importation is easy.
Integrates easily with existing Shopify or WooCommerce stores.
Several automation options are available.
Cons
Limited supplier locations.
It doesn't include taxes and customs.
No one-time payment pricing. A monthly subscription starts from $24.99.
If you already use the dropshipping model for selling other products that are not POD products, then Spocket is the ideal choice for you to use. On the other hand, if you are looking to explore several types of items while also considering sticking with your existing websites and WooCommerce product pages , then Spocket is the ideal tool for you to use.

Conclusion
There's no doubt about the importance of Printful for individuals and businesses exclusively interested in POD. However, as mentioned earlier, it may not be the best solution for everyone. Therefore, there are several alternatives to Printful that you can settle for, some of which are discussed in this article, and each has its peculiarities.


John Peterson is a journalist with four years of experience providing essay writer service for a London magazine "Shop&buy." He is also known to provide PhD dissertation writing help. In addition, he is a professional mini-tennis player, and he has written a novel, "His heart." You can find him on FB.
https://ninjateam.org/wp-content/uploads/2021/10/Print-on-Demand-Plugins.png
426
1210
Joey
https://ninjateam.org/wp-content/uploads/2020/10/ninjateam-logo.png
Joey
2021-10-20 15:44:49
2023-03-01 15:46:24
Printful Alternatives – Best Print-on-Demand Plugins for WordPress