Are you a big fan of shopping?
How do you feel when the price of your favourite T-shirt or handbag is sharply reduced? Jubilant, right?
That's the reason why discount coupons are critically important in encouraging customers to make a purchase and boosting conversion rates.
So who doesn't love a good coupon?
Truth be told, coupons are indeed useful for promoting your online store, reducing cart abandonment, and increasing overall sales.
In this article, we have rounded up 9 best WordPress coupon plugins for the purpose of increasing sales of your eCommerce website and gaining website traffic. As WordPress is one of the most used website builders out there in the market, we hope this article will be useful!
Let's jump right in!

Discount Rules for WooCommerce is the most favored plugin for WooCommerce dwellers as it allows you to create coupon code that you can associate with any discount rules effortlessly. So, the discounts will be activated only when the coupon code is entered in the cart.
This WooCommerce discount plugin helps you to create dynamic priced discounts, advanced coupons, and even create dynamic pricing offers. It is loaded with a plethora of features and it's easy to interface has made it the best in comparison with other discount plugins.
Some exclusive features of this plugin include:
Offer percentage and price based discount coupons.

It is easily customizable

Creates cart page coupon discounts.

Automatically apply coupons to carts.

Display coupons on the cart page.

Offer shipping/delivery based discounts.

Activate multiple discounts with one coupon code

Offer discounts based on products and categories.

It displays a discount table on product pages.

Offer specific product and category-based discounts.

You can also offer free products as a discount.

Apply multiple discount rules in a single purchase
This WooCommerce coupon plugin allows you to create coupons in a couple of ways,
Create your own coupon
Choose the option "Create your own coupon" in the Condition tab of the discount rule as shown below.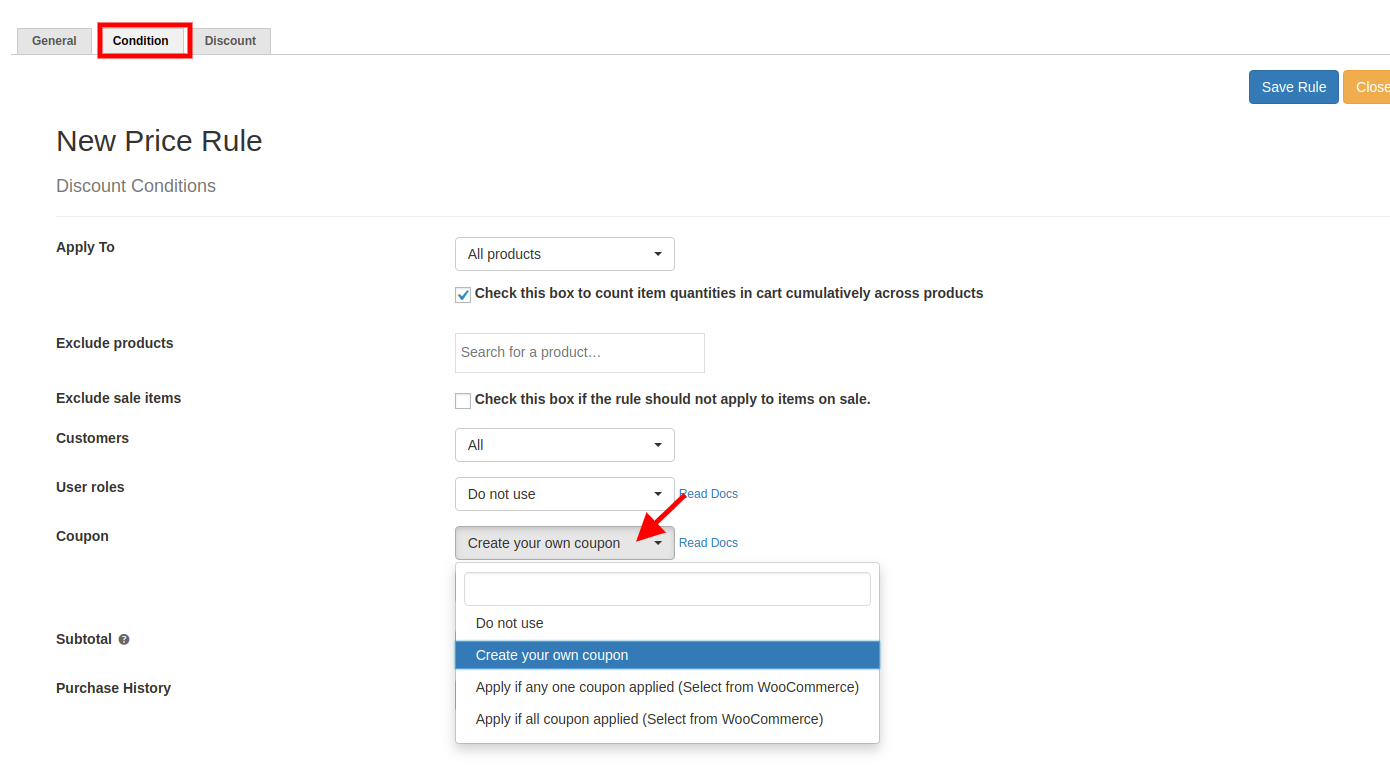 Enter your coupon code as shown below,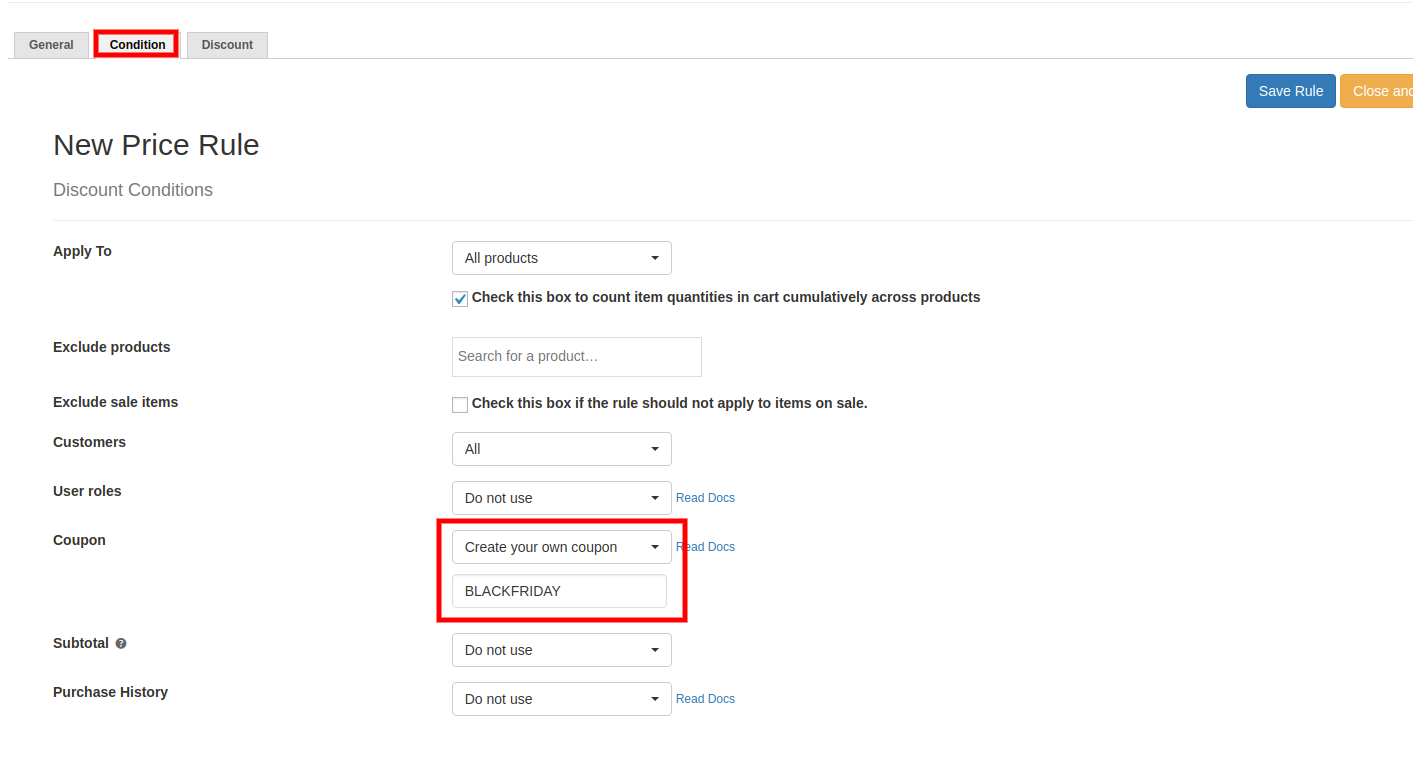 Once the coupon code is used in the cart, the corresponding discount will be applied.
Create coupon using WooCommerce
When creating a coupon in this method, it is necessary to create a coupon code with a 0 discount. If not, the consumer can receive further discounts because the plugin will add discounts automatically.
Navigate to WooCommerce → Coupons → Add coupons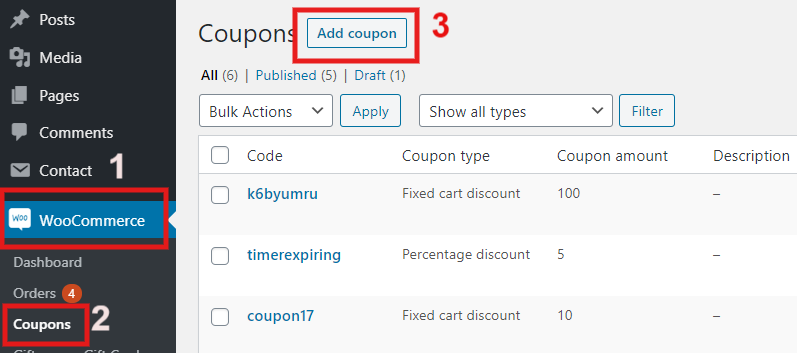 Take a look at the screenshot below, the "SUMMER" coupon was created with the coupon amount as 0.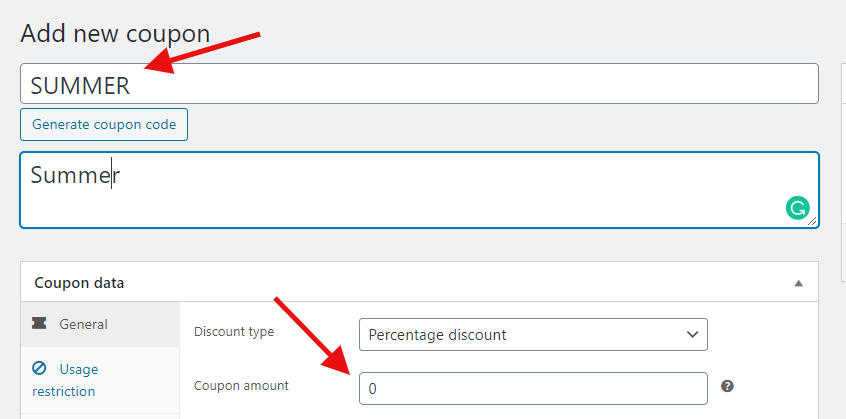 Select the type of discount you want to offer and you can also specify the expiry date for the coupon.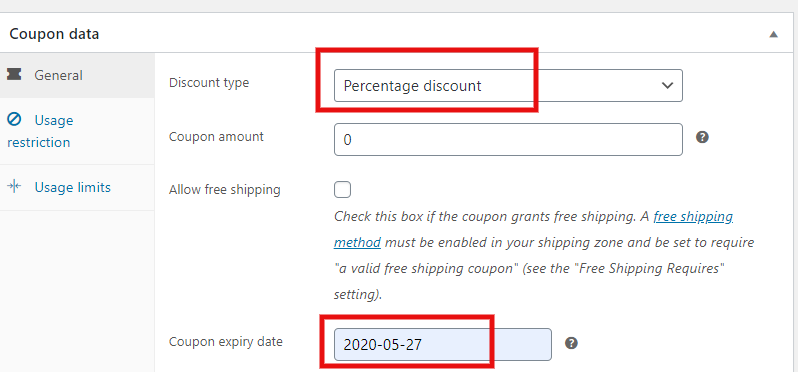 A major advantage that this plugin hold is that you can create a variety of coupons based on the customer's purchase history, cart total, shipping address, etc. 

Coupon Creator is a perfect start for those who are a newcomer in the art of the coupon because it's the most popular WordPress coupon plugin and best of all, its free version is rich in features compared to other free plugins.
There are many features to focus on, with some of my favorites include:
Shortcode support, filter bar, and template system
WooCommerce coupon support
Click reveal feature
Advances templates- lower, vendor and highlight
Visual editor for creative customization of coupons
The WordPress coupon plugin will display the expiration date and you can set the expiration date for the coupons and how many times specific coupons could be used.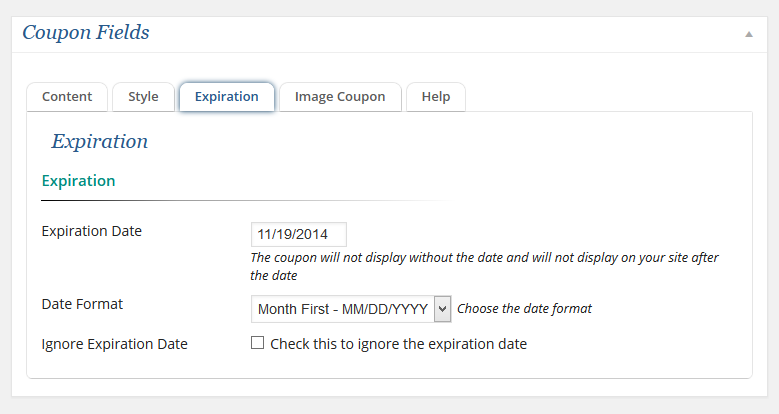 Coupon Creator allows you to publish coupons on your site and get shortcodes which you can use to insert coupons into any pages or posts on your site.
Plus, it fully integrates with WooCommerce, so you can use editor options to create WooCommerce coupons.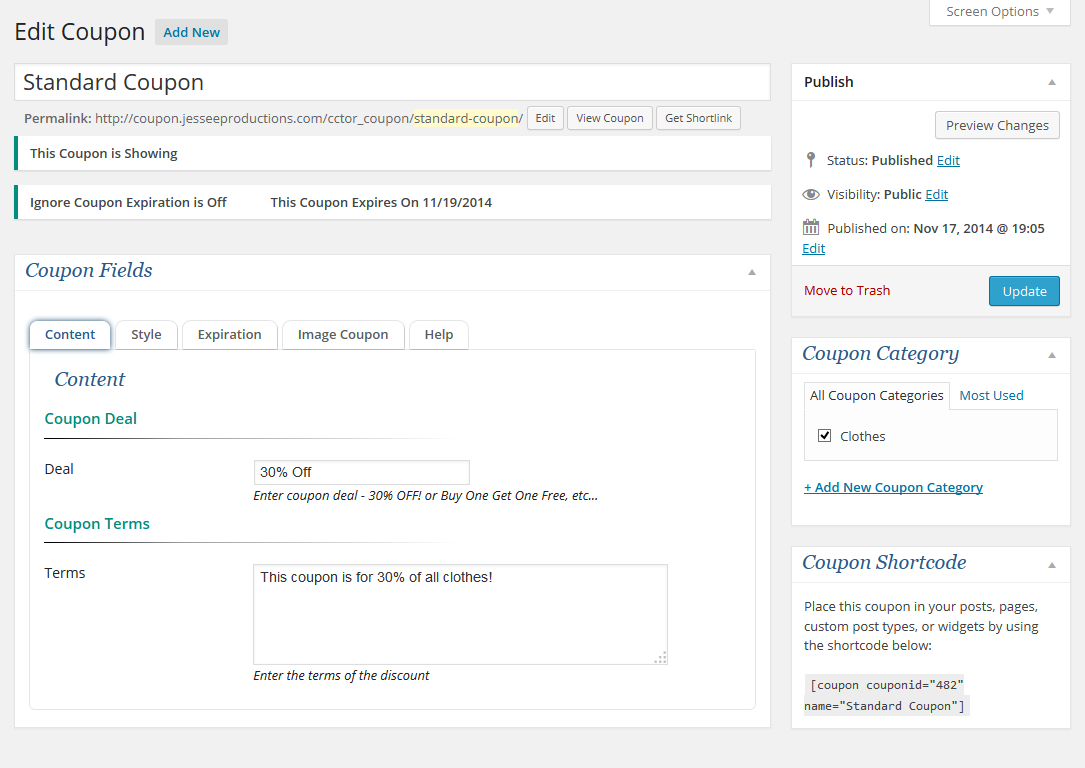 There is also a premium version of this coupon plugin if you want more advanced features including rich customization for the help of personalizing the look of the coupons.

Pop-ups are an outstanding way to capture readers' attention and let them stay longer on your site, correct?
Things are the same with Ninja Popups, a fantastic coupon plugin that helps you create popups on your site in terms of newsletter subscriptions, followers, recommended or related items, etc.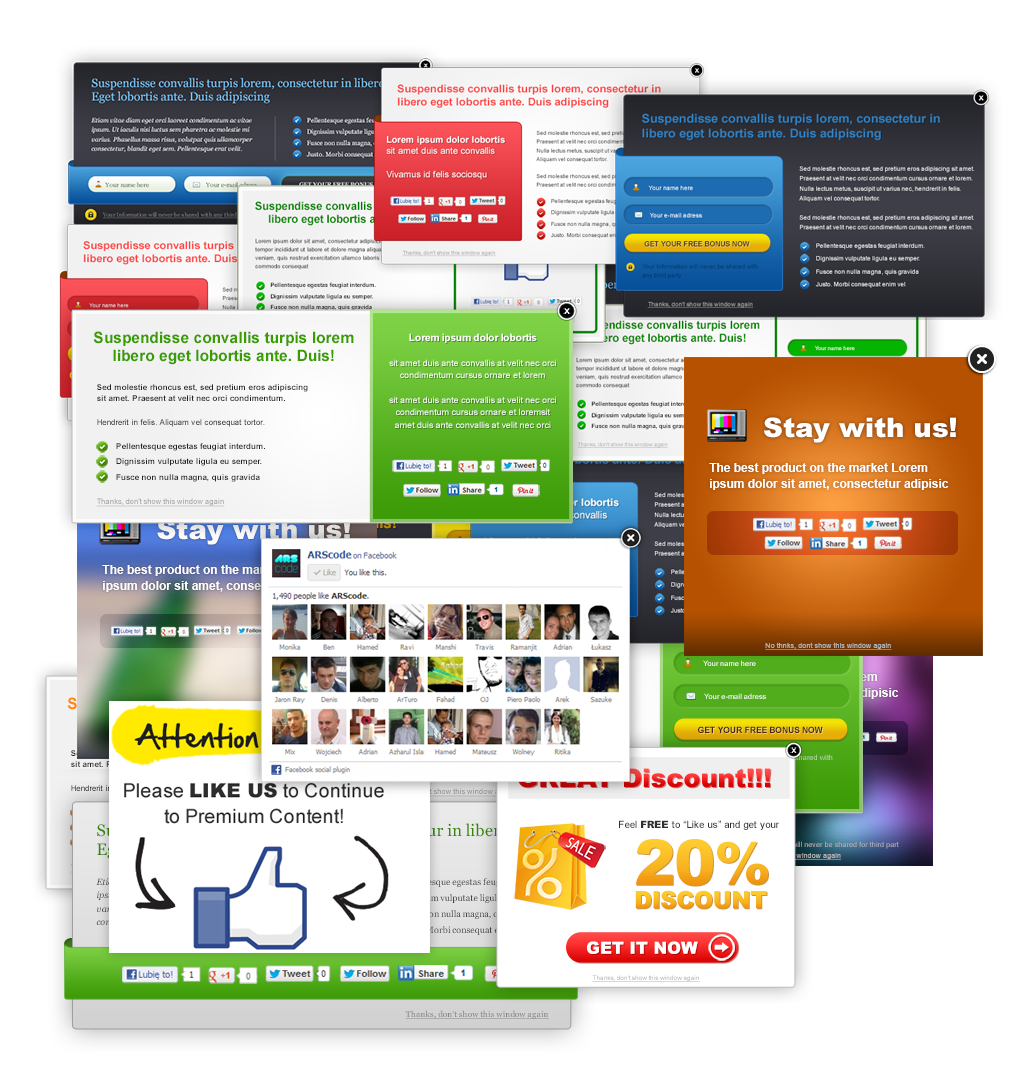 Top features of this plugin include:
Easy to install
Customizable
Lots of popup designs
Page level targeting
Customizable popup close button
Popup page locker (Social network or newsletter signup required)
What's more, you won't be disappointed with a wide variety of customization options with 8 option panels, 60 pop-up themes and 74 animation effects to meet up your creativity and imagination. We're sure that visitors will be utterly amazed at the overall look of your site.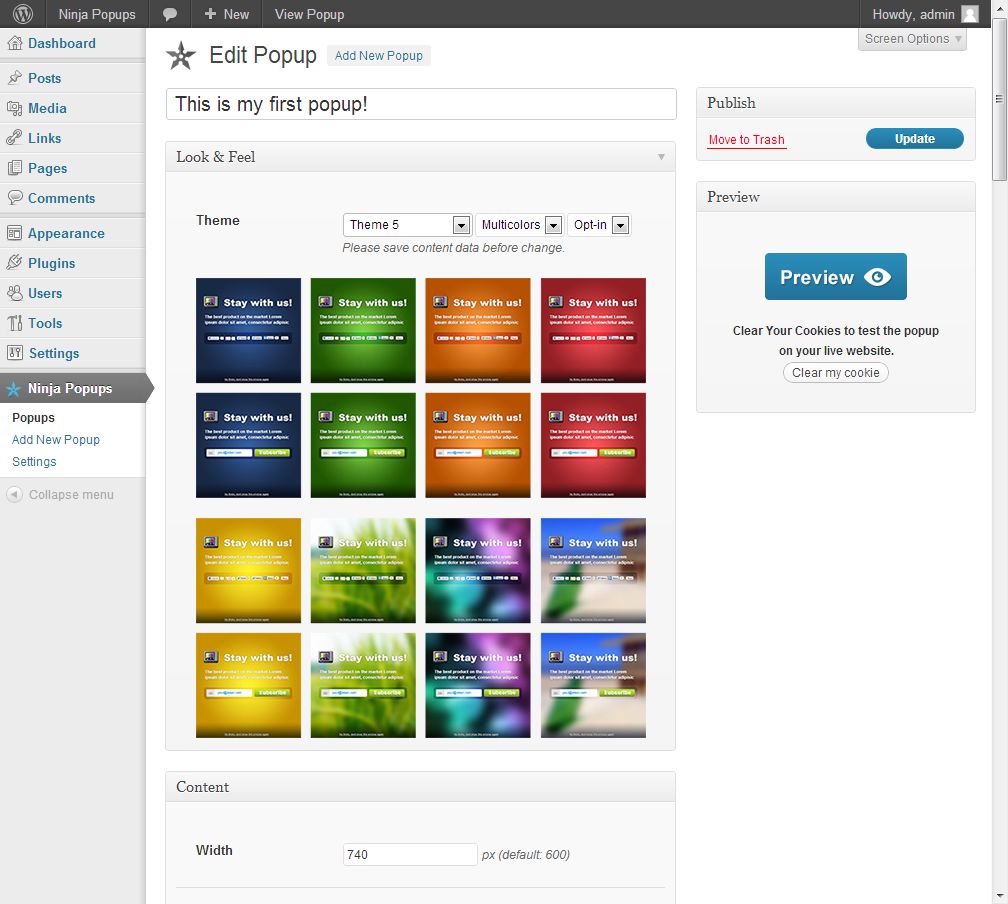 Plus, this coupon plugin is responsive and mobile-friendly and you can integrate your favorite social network platforms like Facebook, Twitter, LinkedIn or Pinterest to encourage social activity.
Generally speaking, Ninja Popups is not particularly designed as a coupon code plugin for WordPress, but thanks to its versatility, it's like a jack-of-all-trades making it worth its affordable premium price.
You should definitely give it a go!

You are a newbie in the art of coupon and seeking a free WordPress coupon plugin with simple-to-use UI and feature-rich for customisation but get lost in a sea of WordPress coupon plugins.
No need to get worried!
WP Coupons and Deals is definitely what you are looking for.

This wonderful WordPress coupon plugin is one of the best coupon plugins on the market that allows you to create coupons to display hot deals, offers or vouchers for your products or services.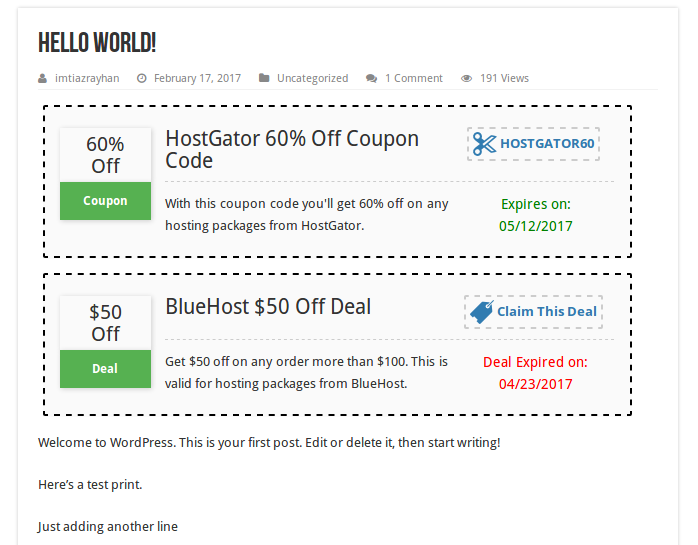 Here's the plugin's description:
"Best WordPress Coupon and Deals plugin to promote affiliate coupon and deals on your WordPress site. Present Coupons and Deals the right way. Protect affiliate sales and generate more revenue."
My top favourite features of this plugin include:
Very lightweight, loads fast.
Social Share Buttons for individual coupons.
Widget to show coupons and deals on widget areas.
Coupon categories to categorize your coupons.
Expiration system to show coupon expiration.
WP Coupons and Deals is pretty simple to use with fast-loading coupon generation. Plus, you can use shortcodes for adding coupons anywhere on your website and share on social networks by social share buttons.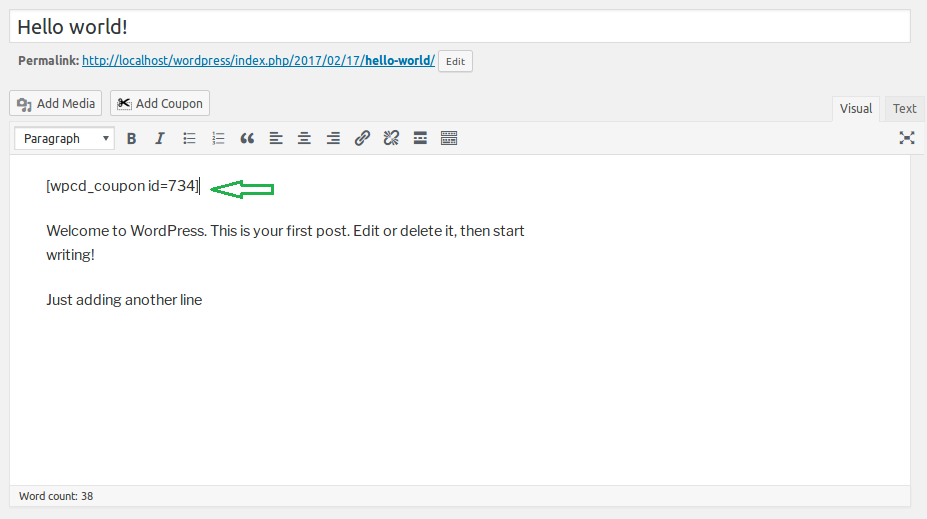 This free plugin also has a pro if you want additional premium features like coupon expiration countdowns, coupon templates or the ability to hide coupons.
A "Lightweight and Insanely Easy" WordPress coupon plugin!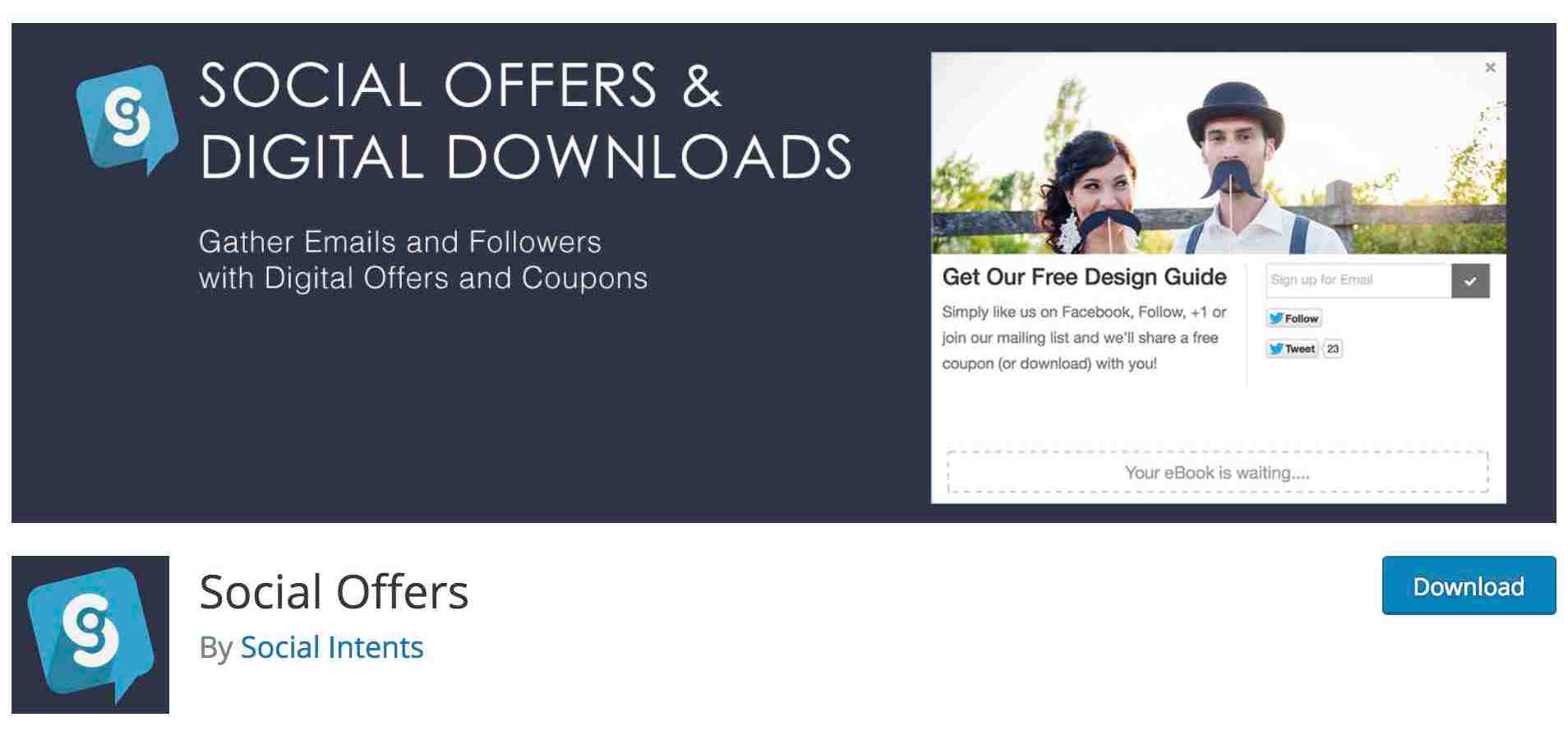 How about the idea of giving our customers incentives like PDF files, music, images or templates beside coupons?
Is that wonderful? Yeah, it's indeed an amazing idea!
That's why Social Offers is come out to help you cherish and achieve that expectation for the purpose of enhancing website traffic and growing potential customers.
There are many features to focus on, with some of my favourites include:
Well-equipped social plugin with Facebook and Twitter support
Offer ebooks, coupons, PDFs and other files
Customize background images and coupon details
Easy integration with MailChimp, Constant Contact, Shopify, Campaign Monitor etc.
The great advantage of this coupon plugin that makes you joyful is that visitors have to "Like" or "Share" the coupons or offers if they want to receive gifts from the website. By doing this, your site or online store will be widely spreaded on social networks and the number of visitors will be on the rise as a consequence.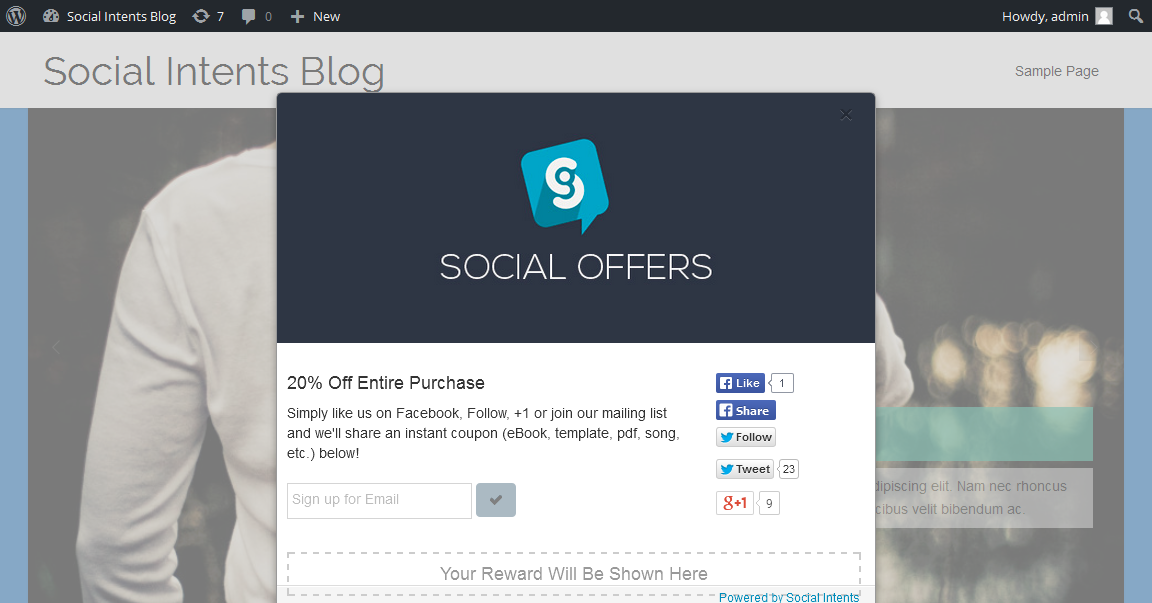 We all know that offering customers small gifts on several occasions like birthdays, holidays or Christmas is indeed a wonderful way for customer service.
But how can we carry on this concept in a wise manner?
If you directly give your customers physical presents like a T-shirt, a handbag, etc., you have to pay money for both those gifts and delivery fee, and we cannot make sure that this action will encourage customers to make a purchase in the final step.
So, what's the ideal solution here?
The most effective solution is that you might give your customers the online gift card to help them directly get minor or major price reduction on their chosen products.
Easy stuff, right?
That's why YITH Woocommerce Gift Cards is born to make your expectations come true!
Some of the things that I like about this plugin include:
A new product type, gift-card, to configure your own gift cards.
Set the amount you want to use for each Gift Card.
Email the gift card to the recipient once the order has been completed.
The recipient can use it as a discount code as far as there's credit available.
The great benefit of this plugin is that visitors will get a customized gift card via email after making a purchase.
If your visitor do not feel the need to use the gift card, they probably send it to their friend or relatives as a new, potential consumer who will make a purchase and then become a loyal follower. And you definitely sell something for them!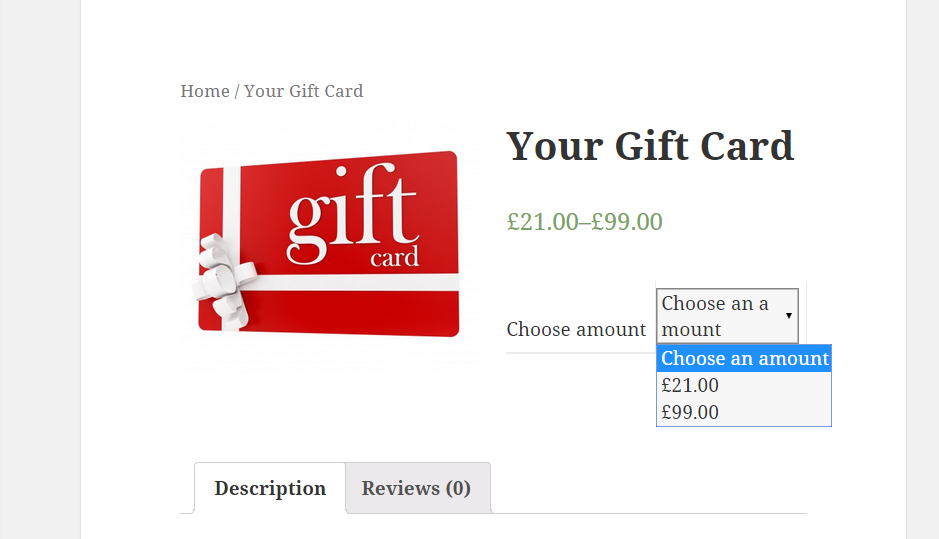 The pro version of this coupon plugin is available for you if you want to get further advanced premium features including creating physical and digital gift cards, directly sending gift cards to recipients or composing a brief message on the gift card to send to the loved one.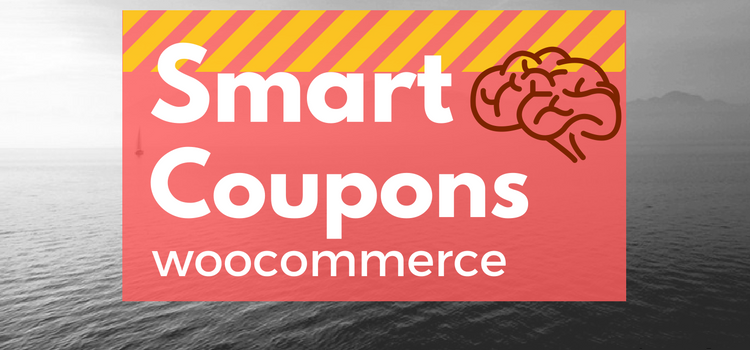 Everyone likes to get more than what they pay for.
That is why discount coupons and free delivery give such wonderful results.
And WooCommerce Smart Coupons plugin makes it a piece of cake to create and manage everything around coupons, credits, and gift certificates.
If you have a WooCommerce store, this amazing coupon will become your next secret powerful weapon to bring in revenue for your online store.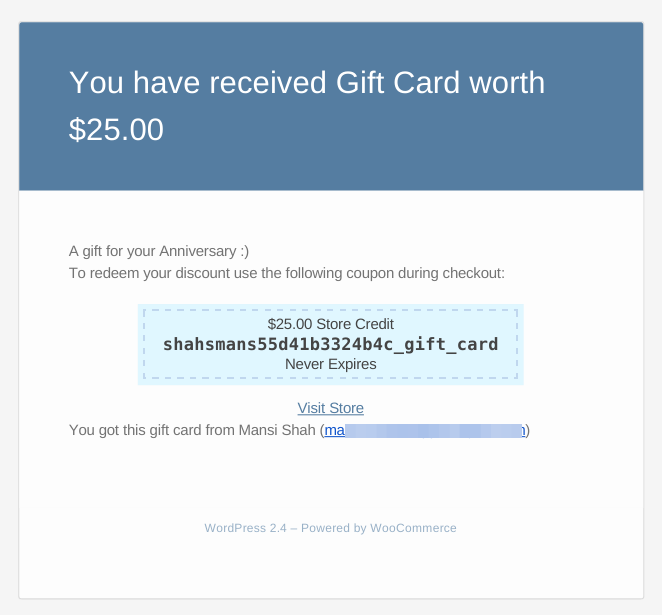 Its feature list is well worth checking out:
Comprehensive Store Credit system
Link coupons with a product
Beautiful Designs to show coupons
Compatible with popular WooCommerce plugins
As mentioned earlier, Smart Coupons is a powerful, "all in one" solution for vouchers gift certificates, store credits and discount coupons.
Smart Coupons WooCommerce automatically gives coupons on product purchase, provides "Apply Coupon with One Click" technology and more.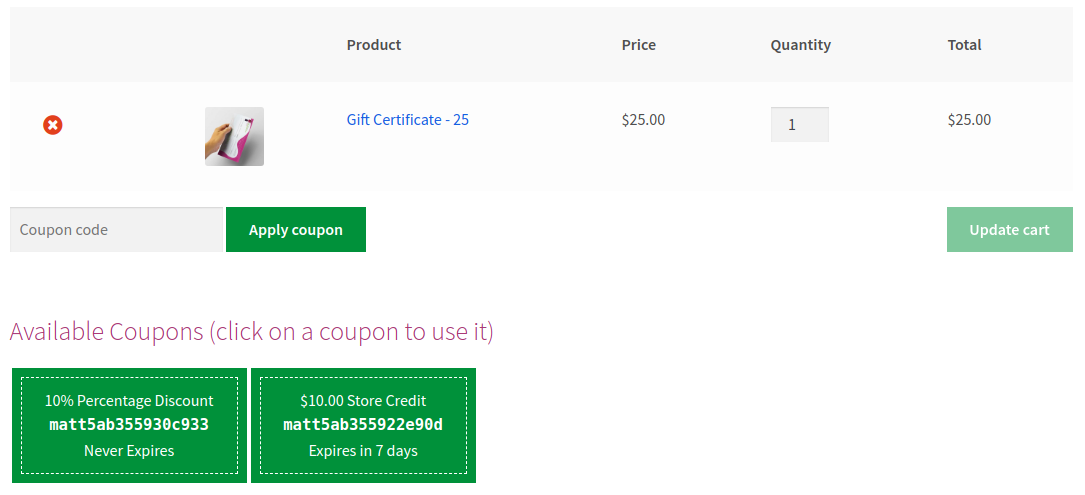 Overall, this amazing coupon plugin will be super duper helpful to your WooCommerce site and it will absolutely beneficial for customers and help them make the right choice.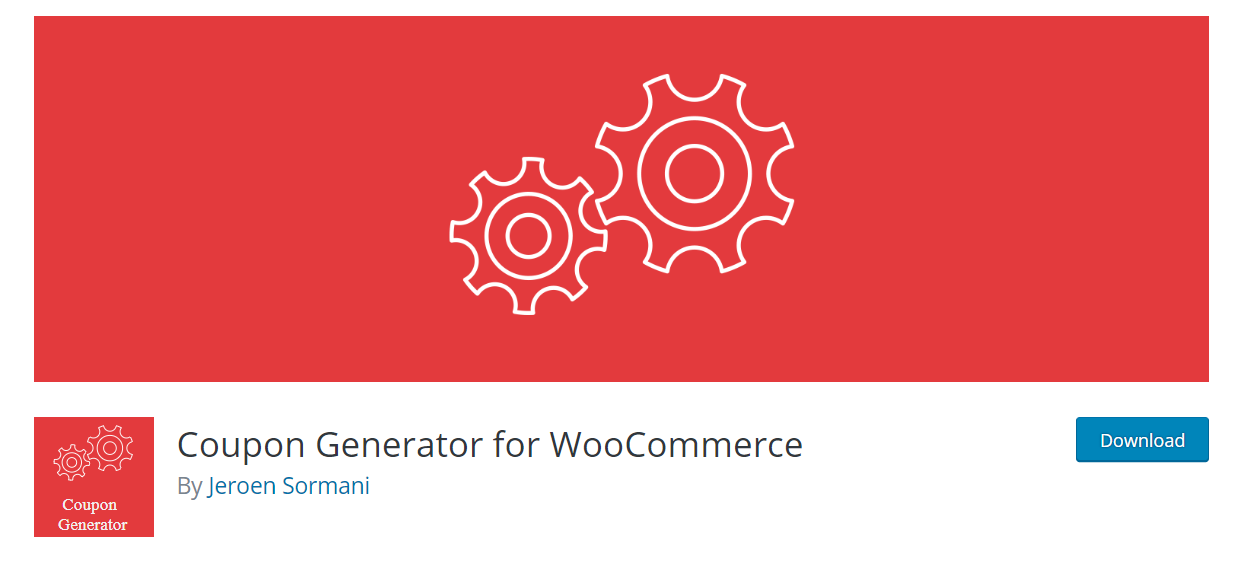 You've just set up an online WooCommerce store with a plethora of wonderful products and are now looking for an ideal way to appeal more customers but do not know how to do that.
And Coupon Generator for WooCommerce makes it a piece of cake and has everything you need.
The name pretty much explains it all.
This coupon plugin is incredibly useful in generating thousands of coupon codes at once and bringing in more customers to your store.
Pretty amazing huh?
As we've mentioned earlier, this promising plugin is able to create and produce hundreds of thousands of different coupons at the same time that is highly beneficial for yielding substantial revenues and expanding customer zones.
Plus, you will find this WordPress coupon pretty easy to use in the process of generating coupons for your site with three simple following steps:
First: Select your coupon settings
Second: Choose the generation setting
Third: The coupons will then be generated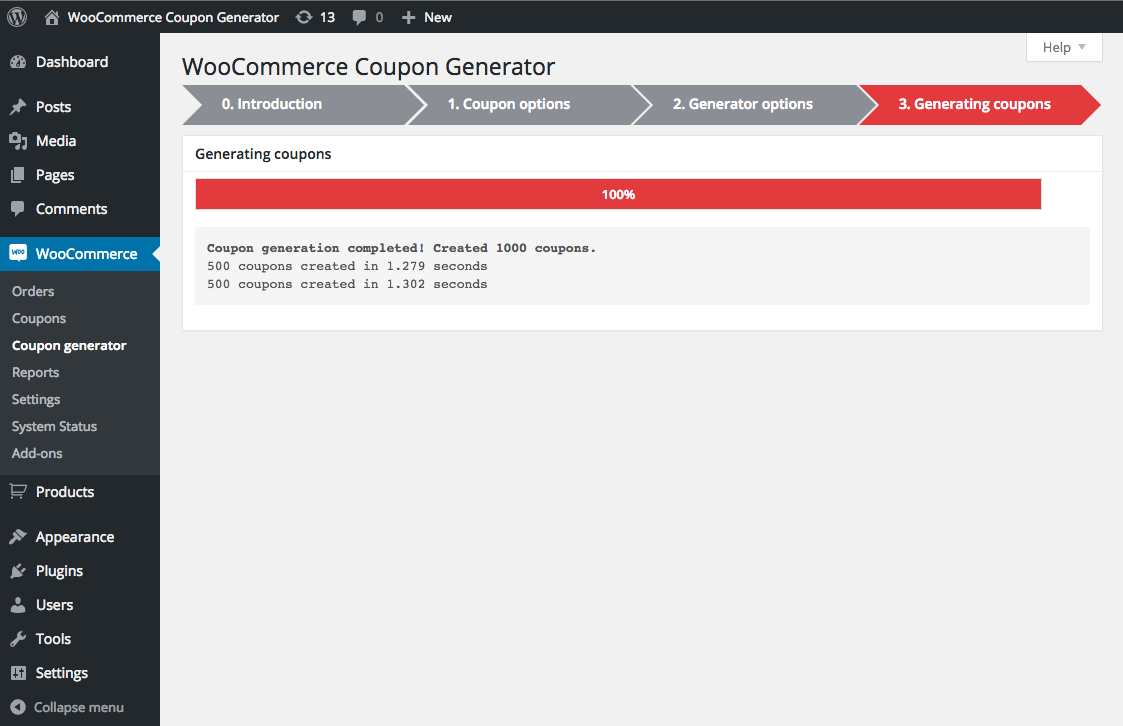 Voila! Coupons are already generated in a simple and effective way!
Easy enough, right?
So if you want something uncomplicated, straightforward and highly efficient, then the Coupon Generator for WooCommerce plugin is a must-have WordPress coupon plugin and we're absolutely certain that it will not let you down.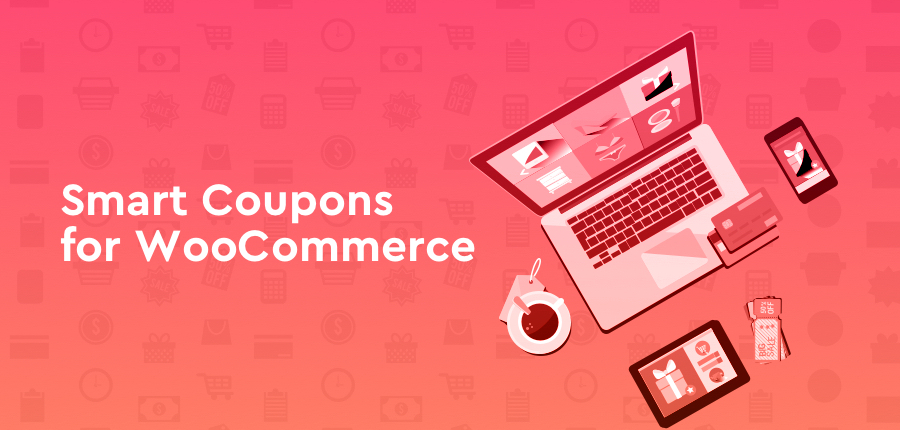 Smart Coupons for WooCommerce plugin is for extending the features of the default coupons in WooCommerce. WooCommerce coupons are powerful enough for a store to promote their products and improve their sales. This plugin extends the possibilities that can be achieved by WooCommerce coupons.
Top features of the plugin are:
Purchase store credit and gift it to friends/family
Provide gift coupons and gift it to users
Provide coupons based on the checkout methods users opt for
Create a coupon that is applicable for a limited period of time.
Create giveaway products
When it comes to buying gifts for their loved ones, people do not always know the perfect gift. Instead what they can do is purchase the gift card of their favorite store and gift to them. This gives them the choice to buy anything that they want. Smart Coupons for WooCommerce plugin allows websites to provide their users with the option to purchase and gift store credit to their friends/families.
The plugin's feature to create a coupon that is applicable only for a particular period of time generates FOMO and motivates users to purchase the products. The features that the plugin provides does not end there.
The plugin can be used for generating a combination of coupons that can be applied in a particular purchase. It also allows importing coupons in from a CSV file to the store.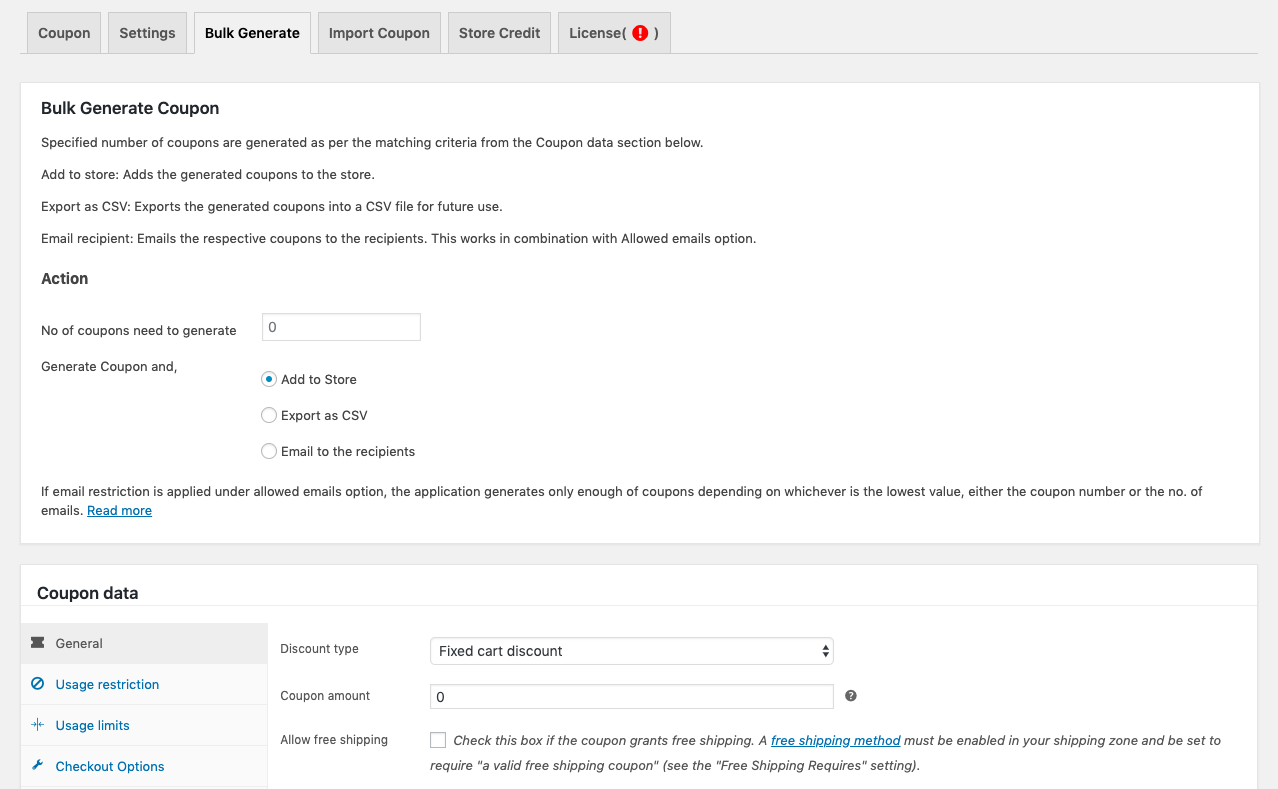 The bulk generate feature of the coupon allows the admin to generate the plugins in bulk and email them to customers. There is also a feature in the plugin that allows duplicating a plugin. The plugin also has coupon templates to show the coupons applicable.
Gift Cards have always been special to everyone as one tends to gift a suitable amount to their dear ones in a presentable form. WooCommerce gift certificates will not only bring happiness to the person whom you are gifting but it will also bring satisfaction to you as well. It brings more customers by offering WooCommerce gift certificates in your online store.
Giftware- WooCommerce Gift Cards allows the merchant to sell WooCommerce gift certificates on their store and manage everything from selling of gift card to its use. Merchant can create many gift card according to fest and occasion and we give a perfect flexibility for gift card price selection.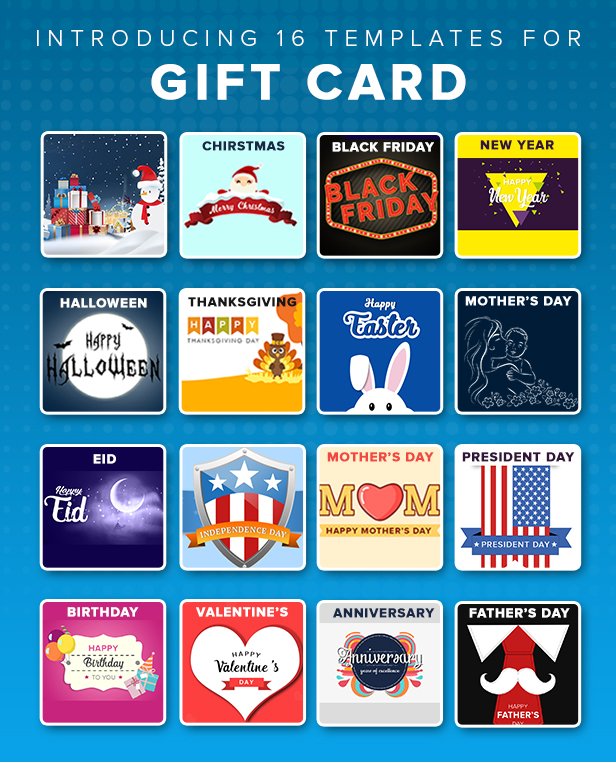 Increase your Brand Awareness as a Merchant with WooCommerce Gift Card Plugin
1. Reduce manual efforts with WooCommerce Gift Vouchers for the basic events related to templates like "Birthday", "New Year"," Valentine's day", "Independence day" etc.
2. Create your own templates, set your own logo, any event image, etc. Modify each template whether they are created by plugin or made by yourself.
3. You can also send a gift card on the basis of any customer's request, we call this feature "Offline Gift card".
4. Set discount for all WooCommerce Gift Card Products.
5. What about your regular customers? Send Thank You order coupon to retain your customers for future purchases too.
6. You can display their Gift Coupon code in QR code or in Barcode Format for security reasons.
7. Using WooCommerce Gift Card by your customer, in turn, can increase customer count.
Give your customers Gift of Convenience with WooCommerce Gift Card Plugin
1. No need to get confused about what should you give to your friend or relative? Using this extension, customers can send a gift card (or you can say a Gift) to their loved ones.
2. Customers will get Gift Vouchers directly through an email or buyer can also wrap it by themselves and can send them.
3. Do Your Customers want to ship their Gift card? Do not worry about that. It is also possible, from this extension customers can ship their gift cards to their friends.
4. Whatever events are running, the buyer can choose the template according to their event and send that gift card to their relatives or anyone.

The Advanced Coupons for WooCommerce is a freemium coupon management system plugin loaded with features and benefits for all those store owners who wish to start or revive their coupons program. This plugin helps marketers to generate & apply coupons automatically. 
With this plugin, the admin and marketers can customize their coupon codes to give their customers a more personalized feeling of their active discount campaigns. Additionally, the admin can also customize the font and background color of the coupons.
Furthermore, the admin and marketer can set expiry dates for coupons, restrict the application of coupons as and when required over selected products, import/export coupon codes, and generate coupons based on order status too.

Other than sharing and using coupons via email and URLs, there are many more features that can help you boost your loyal customers count along with sales & revenue like – 
Generate coupons automatically for selected products.

WooCommerce auto-apply coupon functionality for the users.

Allow the coupons to be visible on the cart/my account page.

Allow coupons to apply through the URL

Add a custom message along with a coupon for a more personalized approach.

Set the number of characters for the auto-generated coupon code.

Disable email restriction for the users.
Final thoughts
That finalizes our round-up of 9 of the essential WordPress Coupon Plugins to help you create and manage coupons. Coupons unquestionably play a crucial part in retaining potential customers and bringing in extra revenues for your online store. Hopefully this article will help you find the find the best WordPress coupon code plugins to make your life easier and less time-consuming.
Now we would like to hear from you. Do you have any experience with the plugins we have written about? What is your favorite? Please leave your comments down below.
Thank y'all and warm welcome from Ninja Team 😍
https://ninjateam.org/wp-content/uploads/2019/02/wordpress-coupon-code-plugins.png
504
1200
Benjamin
https://ninjateam.org/wp-content/uploads/2020/10/ninjateam-logo.png
Benjamin
2019-02-21 10:38:44
2021-08-31 10:31:34
Best WordPress Coupon Plugins To Boost Sales On Your e-commerce Store