YouTube is unquestionably one of the most popular video platforms that attracts millions of viewer all over the globe. There is no denial that enjoying our favourite videos after another every time on YouTube is compelling.
Plus, uploading of a single YouTube video in your web pages or posts is easy as shooting fish in a barrel. But you might make your site even more fascinating by displaying an entire YouTube video gallery.
Now it's high time for you to get help of YouTube WordPress plugins.
With YouTube plugins, you can upload or embed various videos on your website from YouTube.
In addition, these WordPress YouTube plugins also boost loading time and allow you to create amazing video gallery on your WordPress website.
But,
How can you pick the most suitable WordPress YouTube plugin to serve your purpose?
Don't trouble yourself! We've made this easier for you.
In today's article, we've rounded up a collection of 7 essential WordPress YouTube plugins that will make your life easier and less time-consuming in dealing with YouTube stuff.
Are you ready to get started?
1. Youtube Pro for WordPress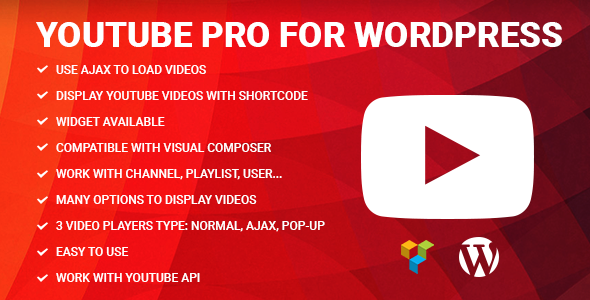 Do you want to display your YouTube videos on your website easier with gorgeous UI/UX in a matter of minutes?
Thankfully there's a reliable, effective plugin to take care of this for you.
YouTube Gallery Pro developed by Ninja Team is born for you and might be your next secret weapon.
There are many features to focus on, with some of my favorites include:
Use AJAX to load videos
Display YouTube videos with shortcode
Widget available
Compatible with Visual Composer
Work with channel, playlist, user…
Many options to display videos
3 video players type: normal, ajax, pop-up
Easy to use
Work with YouTube API
And more…
Youtube Gallery Pro for WordPress plugin allows you to put playlist, channel, user videos on your website and display it easily and amazing with Ajax or pop-up play.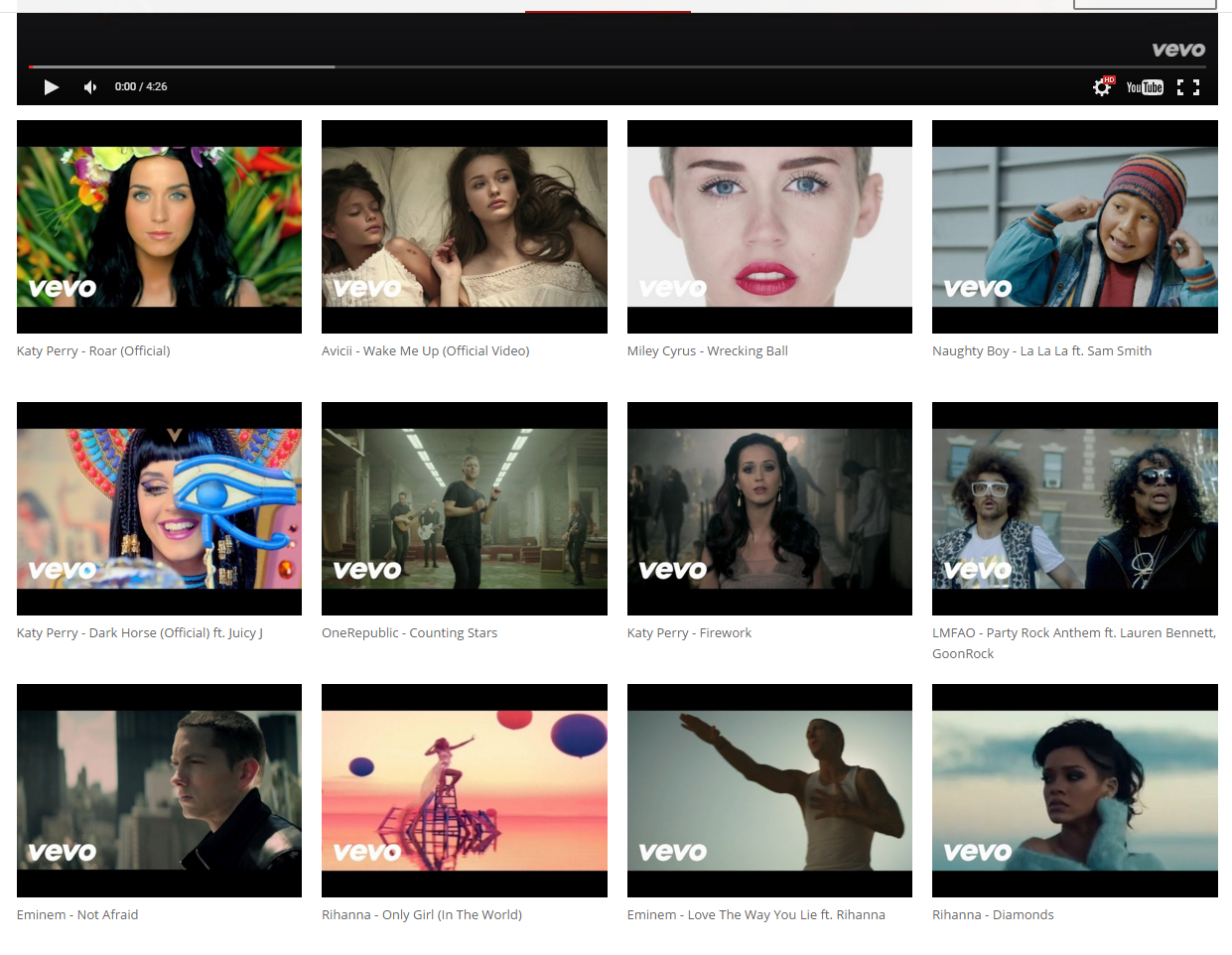 As we have said earlier, this YouTube plugin allows videos to open in a pop-up window, but there is also the option of redirecting to YouTube to view them.
One more thing is that the plugin doesn't display video description and account information, so viewers will have to go to Youtube to see it.
If you are frequently working with YouTube videos, then this wonderful WordPress YouTube plugin could really improve how your website handles them.
2. Youtube WordPress Plugin – EmbedPlus Team
Another useful WordPress YouTube plugin that will help you make the process of embedding YouTube videos a whole lot easier is YouTube developed by EmbedPlus Team.
This awesome WordPress YouTube plugin provides you an easy approach for creating YouTube gallery within your website in just a few clicks.
The major advantage of this plugin is that you can insert YouTube playlists and channels into your posts.
Another key benefit of this YouTube plugin is that you can also have various choices for controlling video playback and how the videos are added to your posts and pages including enabling auto-play, displaying related videos, choosing a color theme, and making the videos mobile-responsive.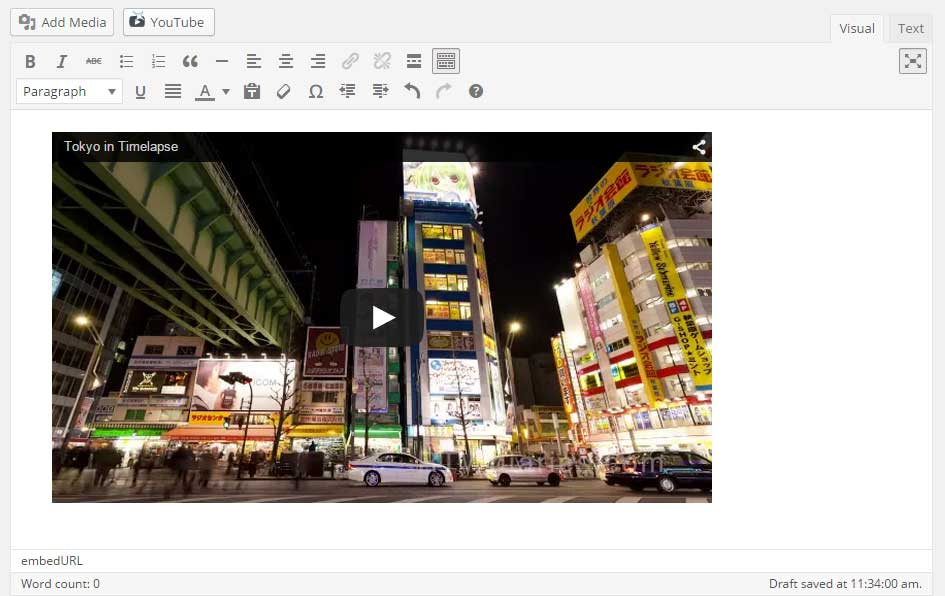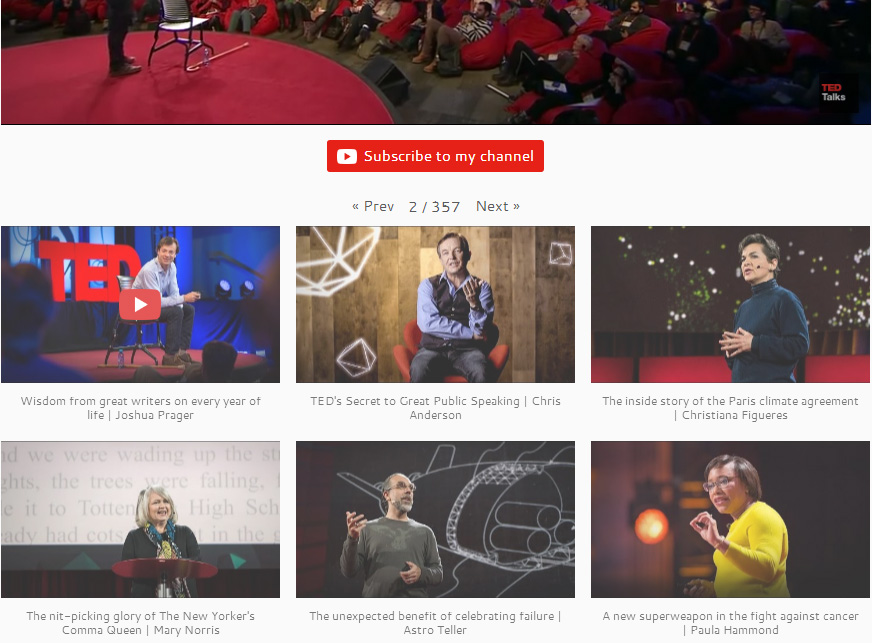 If you want to do more than just insert a single YouTube video into your posts and pages, then using a YouTube plugin like YouTube Embed Plus provides you with additional options for how videos are displayed.
Also, there's a premium version available which offers further advanced features including user analytics and deleted video notifications.
3. Yottie YouTube Plugin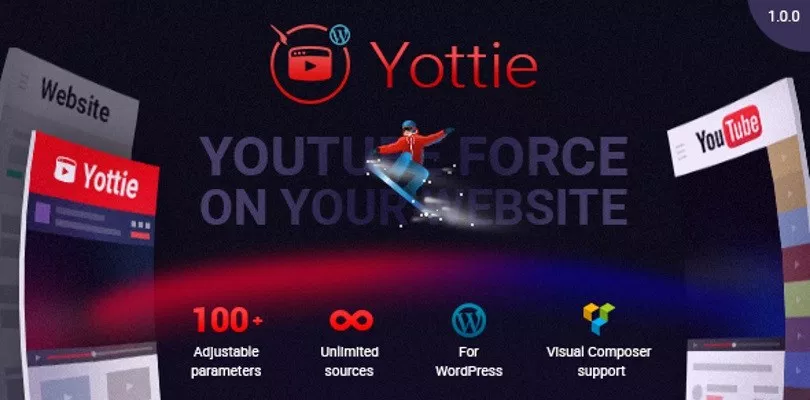 Yottie is one of the most trending YouTube WordPress plugins in the market because it is specially designed for those who want to use YouTube videos on WordPress sites or blogs in a superb performance and best user experience with rich customization.
This plugin provides you with the most flexible, adjustable and customizable video elements you have ever worked with.
Some of the top features include:
Search bar option and pagination
Organize the structure of your video gallery
Rich customization
Support 16 languages
This wonderful YouTube plugin also allows you to show videos not only in YouTube window, but in popups and directly in your WordPress gallery and this will increase the number of your subscribers.

Now it's time for you to build your YouTube gallery on the WordPress site, using a simple visual editor, video grids to maximize the user experience of all visitors on your site.
Let it play on your site!
4. WordPress Responsive Youtube Playlist Video Player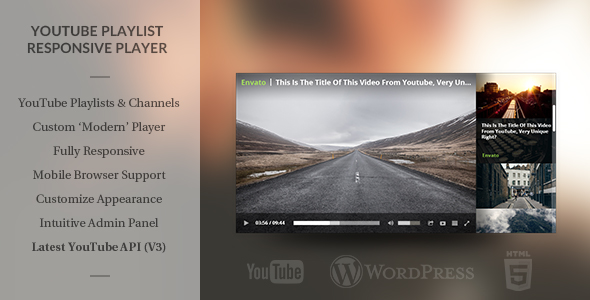 The next awesome YouTube plugin is allow you to play YouTube playlist on your WordPress site and it is completely responsive and will resize intelligently on any screen sizes.
You can also personalize the look and feel of your gallery and display them in different modes. For example, you can show or hide display fields according to your requirement.
Plus, the WordPress YouTube plugin comes up with various options in its admin panel. You can change its appearance as this plugin has a different interesting interface than default YouTube interface.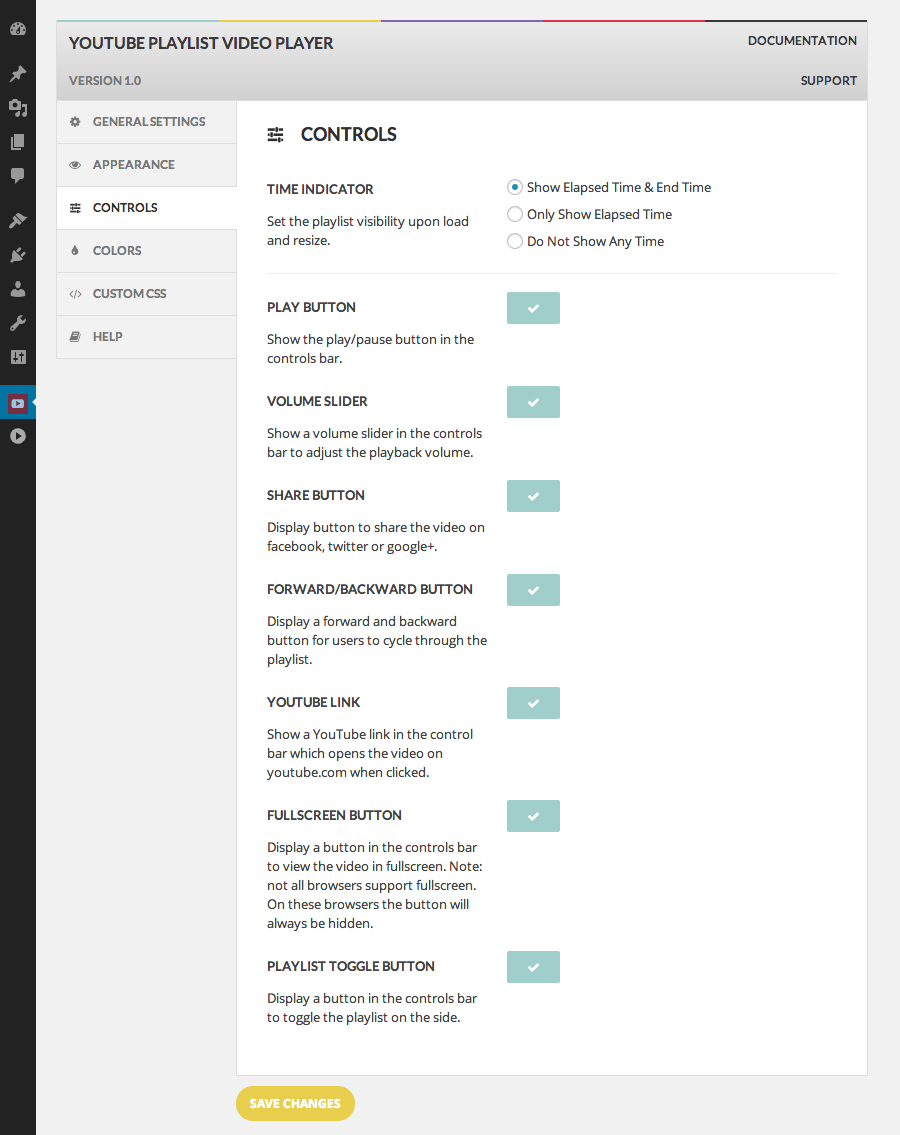 It also runs smoothly on most mobile platforms such as Android, iOS or Windows Phone.
5. YouTubeR – Unique YouTube Video Feed & Gallery Plugin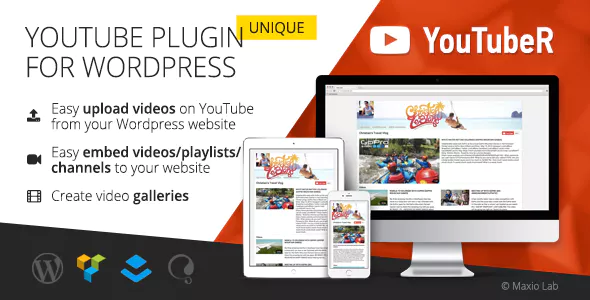 The next great YouTube plugin is a very simple and easy to use WordPress YouTube plugin. YouTubeR WordPress Plugin allows you to insert videos on YouTube from your website and easily embed videos playlists and Youtube channels on your site.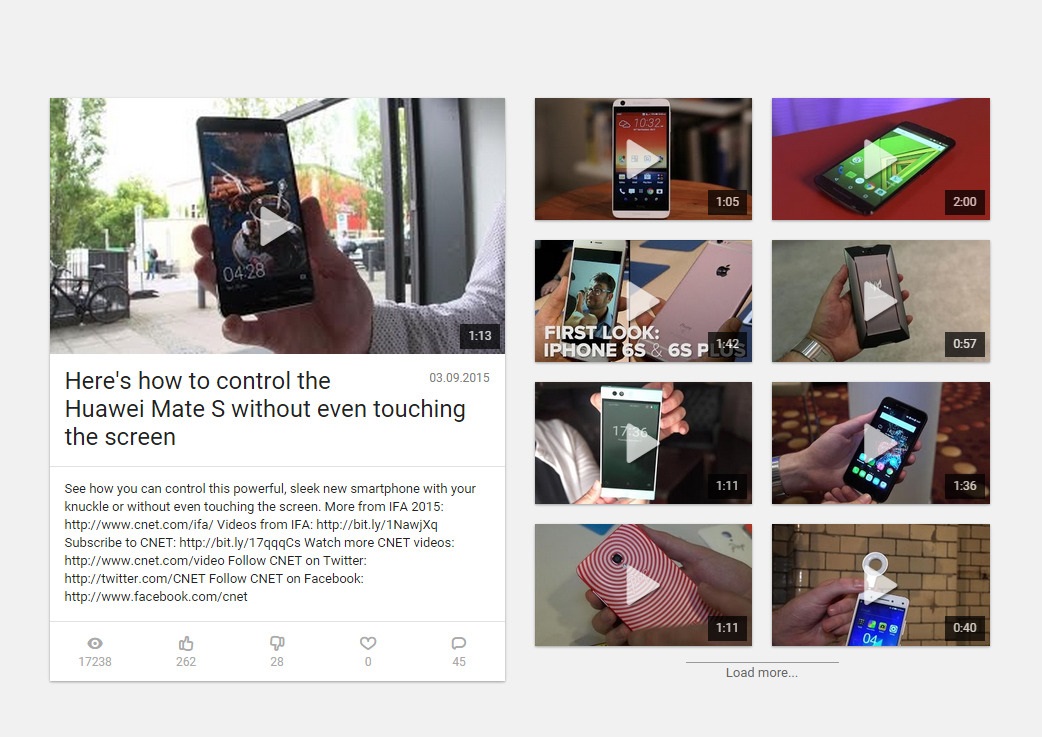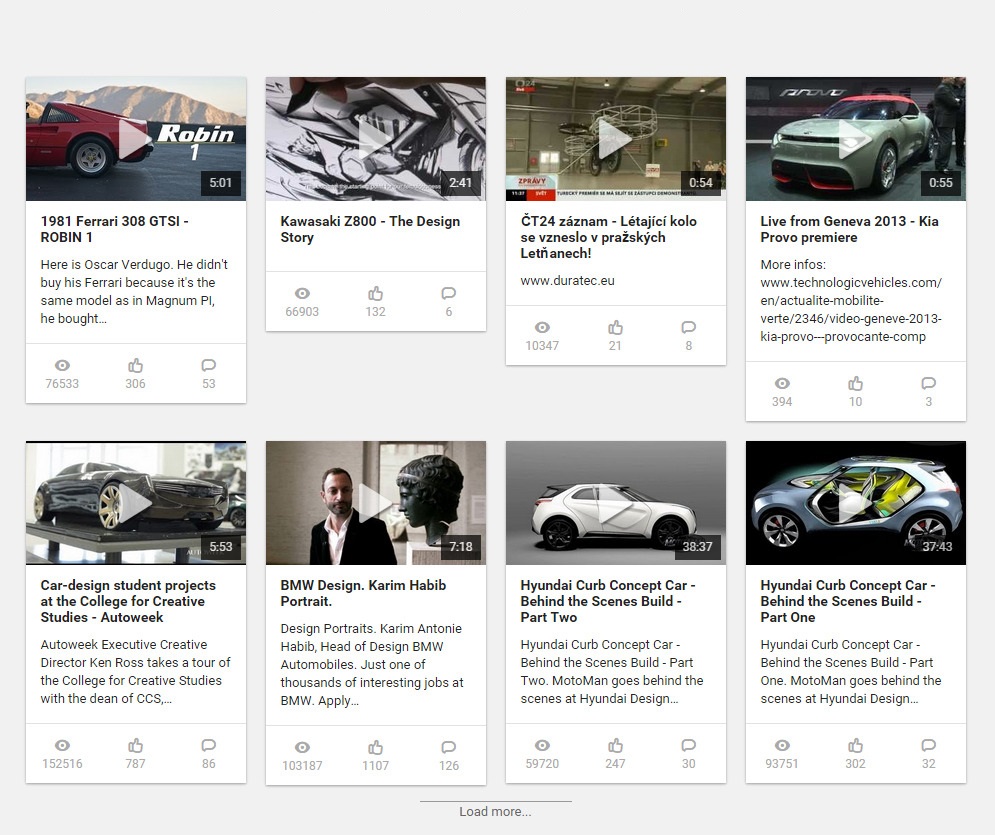 Plus, this YouTube plugin lets you create multiple WordPress video galleries and allows you to customize them with more than 5 awesome in-built video templates.
One more thing you need to consider is this plugin gets data from YouTube which will slow down the speed of website.
6. YouTube Showcase – Video Gallery Free WordPress Plugin
If all you need is a simple solution for creating a gallery of YouTube videos on your website, this free plugin is a good one to look at.
YouTube Showcase is a super duper handy WordPress YouTube plugin that helps you display YouTube videos in a gallery or grid view on your site. Especially it is designed for simplicity.
Some of the features that I like about this plugin:
Ability to build two separate video galleries – basic video gallery and video grid gallery
Set custom the thumbnail aspect ratio of videos – choose either 16:9 or 4:3
Sidebar widgets to showcase recent and featured videos
Also, you can build a video grid gallery where the videos are shown in a four-column grid layout.
This plugin is great for the purpose of displaying multiple related videos such as an online course, how-to video series and product demo and application videos.
7. uTubeVideo Gallery

uTubeVideo Gallery plugin is a feature rich video gallery plugin for WordPress. It allows you to create multiple galleries and add them to WordPress post and pages.
Here's the plugin's tagline:
"This plugin allows the displaying of galleries of YouTube videos within any post or page within your site. Just install and start creating."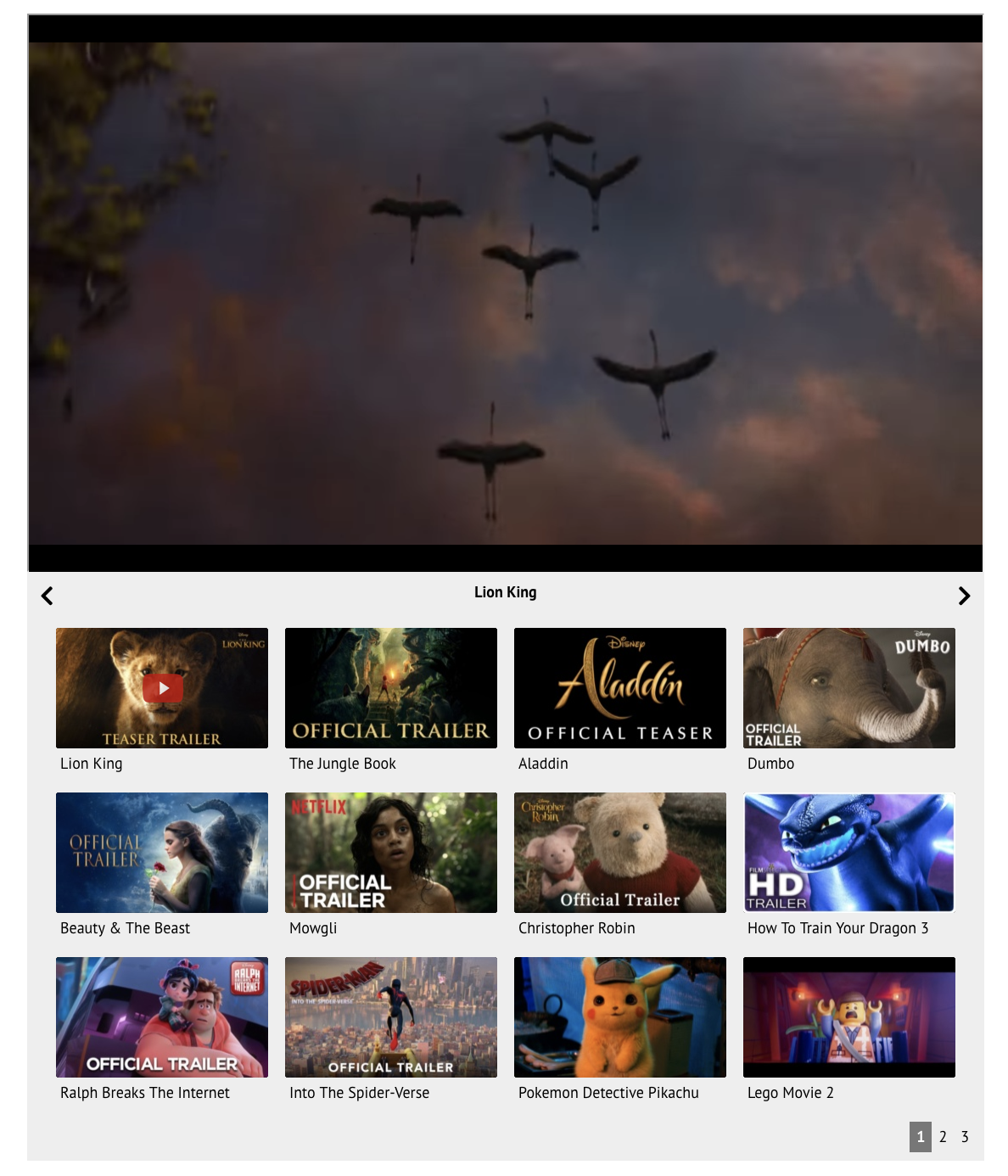 This plugin is incredibly user-friendly and powerful in features:
Unlimited video galleries (YouTube and Vimeo support)
Thumbnail images for videos are cached on your own website
Set size of video player
Set starting resolution of videos (480p, 720p, or 1080p)
Ability to display albums or just videos
Publish and un-publish videos and albums without having to delete them
This wonderful WordPress YouTube plugin automatically fetches thumbnails for your videos and caches them on your WordPress site resulting in faster page load.
The default gallery layout is out-of-the box beautiful. It allows your users to browse through all the videos without even leaving the page.
The best part is that you can create multiple galleries with different videos. This allows you to divide your videos into categories, topics, or channels.
Final thoughts
If you are looking for the best YouTube WordPress plugins, then this collection of the 7 vital YouTube WordPress plugins might be helpful for you. Just take a minute to choose the right plugin for you. And we're sure that going with one of the abovementioned YouTube WordPress plugins seems a great deal!
Have you already tried one of the WordPress YouTube plugins in the list? Feel free to let us know in the comment section below. We're looking forward to your feedback!
We really hope that you can find at least one suitable plugin and have a good preparation for that.
Thank y'all and warm thanks from Ninja Team! 😍
https://ninjateam.org/wp-content/uploads/2019/02/youtube-1515875370Xwr.jpg
1008
1920
Benjamin
https://ninjateam.org/wp-content/uploads/2020/10/ninjateam-logo.png
Benjamin
2019-02-19 04:48:33
2020-10-09 14:52:28
7 Best YouTube WordPress Plugins