WordPress is an excellent piece of software for both hobbyists and professionals. No matter whether you want a casual blog or a powerful e-commerce website, WordPress has something for you.
We will focus on the latter category today—the ones earning with WordPress. No, better yet, we will focus on those who want to earn with WordPress.
About a quarter of WordPress users use it to make a full-time living. Ideally, you want to be a part of that top 25%.
To do that, you first have to monetize your site. There are many ways to do that, including sponsored articles, affiliate marketing, selling products, etc.
One of the most popular ways to monetize your site is running ads. Advertisements are simple, take a short amount of time to set up, and don't require constant effort to maintain. They are the perfect option if you want to easily capitalize on your website's popularity.
The benefit of WordPress is that you can do everything automatically, without meddling with the site's code. As you can probably guess, there are a plethora of plugins that let you control various aspects of advertisements at a click of a button.
If you're interested, here are our choices for top advertising plugins.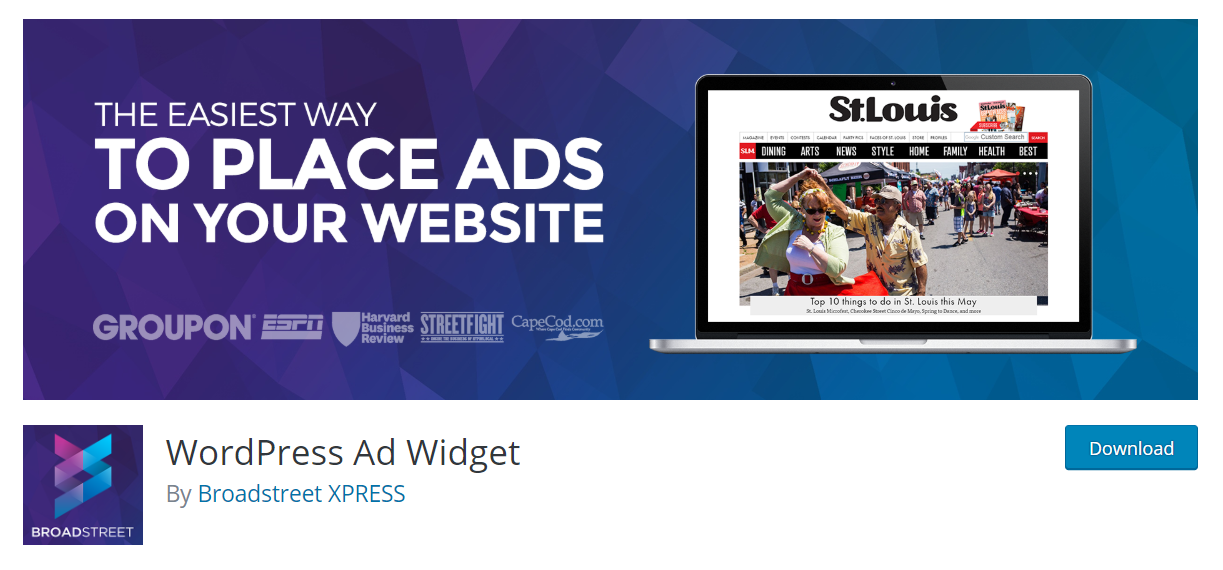 WordPress Ad Widget is by far the most straightforward advertising plugin out there. If you're a complete beginner or if you don't want to bother with a complex plugin interface, this is the plugin for you. It is the fastest way to add ads to your WordPress site.
After you install the plugin, you'll see a new widget in the widgets tab of your dashboard. It works like any other widget. You can drag it wherever you want an ad to appear. You then insert the ad image and the ad link, and you're good to go. The ad will show up next time you refresh the page.
You can also use this plugin to run Google ads or other third-party ads. Just remember to disable your ad blocker. If you don't, you can't know if the ad appears on your site or not. This goes for all ad plugins
You also can't see impressions or clicks with this plugin. It only lets you easily include ads, nothing more. If you want to experiment and see which ads work best, you need one of the following options.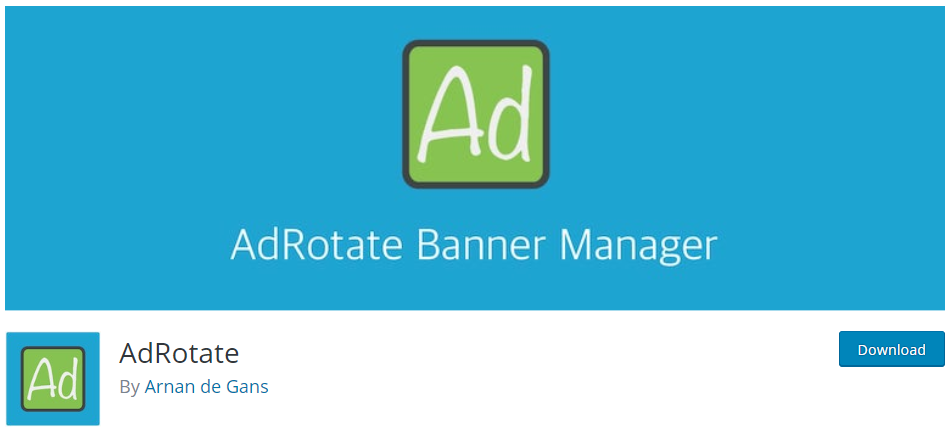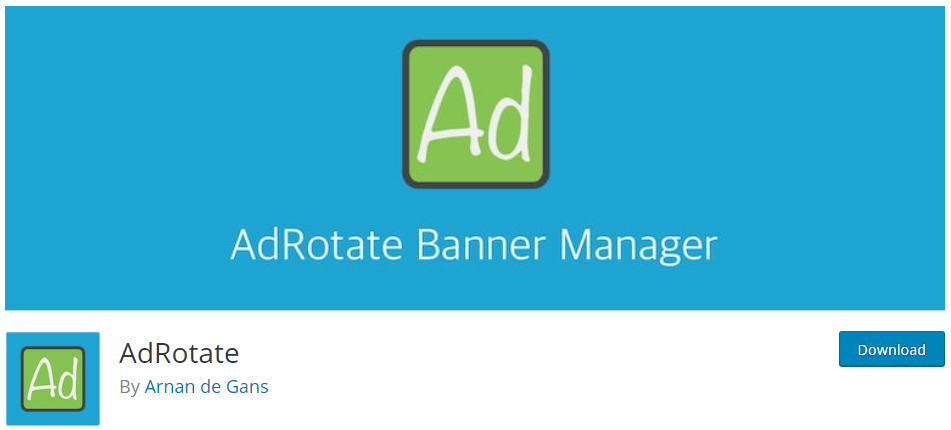 AdRotate Banner Manager is a tad more complicated than WordPress Ad Widget, but it is still suitable for beginners. Its design is similar to the WordPress dashboard so it won't take you long to get the hang of the interface.
This plugin lets you create your own ads with HTML and JavaScript or use one of many Ad Servers, including Google AdSense. As with WordPress Ad Widget, you can place these ads anywhere without trouble.
You can use it to set up mobile ads, use differently sized ads, or even have advertisers change their own ads on your site. It is also compatible with most plugins so you won't lose on performance.
Unlike the previous plugin, AdRotate Banner Manager lets you track statistics about ads. With this option, you'll know exactly how many clicks your ads get, and you'll be able to single out the top-performing ads. This is great if you want to experiment and maximize your ad revenue.
If you're a beginner, but aren't opposed to learning and tinkering with various options, go with this plugin.
WP-Insert has too many functions to list here. It is one of the most comprehensive free advertising plugins you'll find.
You can use it to place ads from up to three different ad networks simultaneously. Moreover, you can place these ads pretty much anywhere. There's even an option to automatically put an ad exactly into the middle of your post.
It also lets you track clicks and impressions. This is amazing if you want to experiment with ads. You can find the type of ad and the exact ad placement that generates you the most income.
You can also display different ads on different devices, exclude ads from specific pages, or not show them at all to logged-in users. And those are just a few options.
If you're looking for a powerful tool with plenty of advanced options, go with WP-Insert.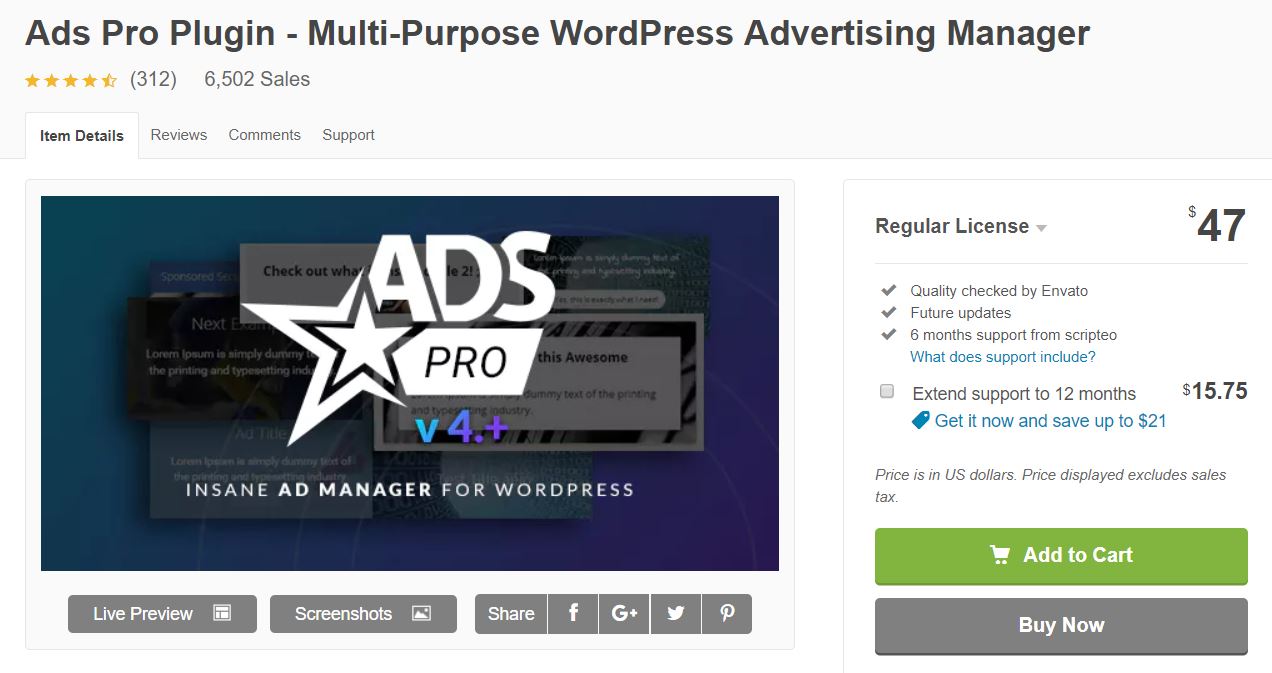 If you're looking for a plugin that takes care of it all, this is what you've been waiting for. It is a premium plugin, but it is well worth the $47.
Ads Pro gives you a ton of options like 25+ different ad templates, custom ads, showing only a certain number of ads to the same visitor, fraud protection, and much, much more. It can even detect ad blockers and prevent them from disabling your banners.
There are also many ways to display the ads. You can change your preferences according to the user's browser, device, previously visited URL, browser language, or pretty much any factor you can think of. Of course, you can also track the statistics and eventually display only the top-performing ads.
The plugin is exceptionally well-optimized, and it works well with other plugins and technologies. You also get one year of support with the base cost, and you can pay for an extended period of support if you think you'll need it. There is no need to worry anything will go wrong.
If you're looking for the most advanced plugin possible, Ads Pro is definitely the one for you. If you don't mind learning about all the various options, you can use it to do incredible things and optimize your ads to perfection.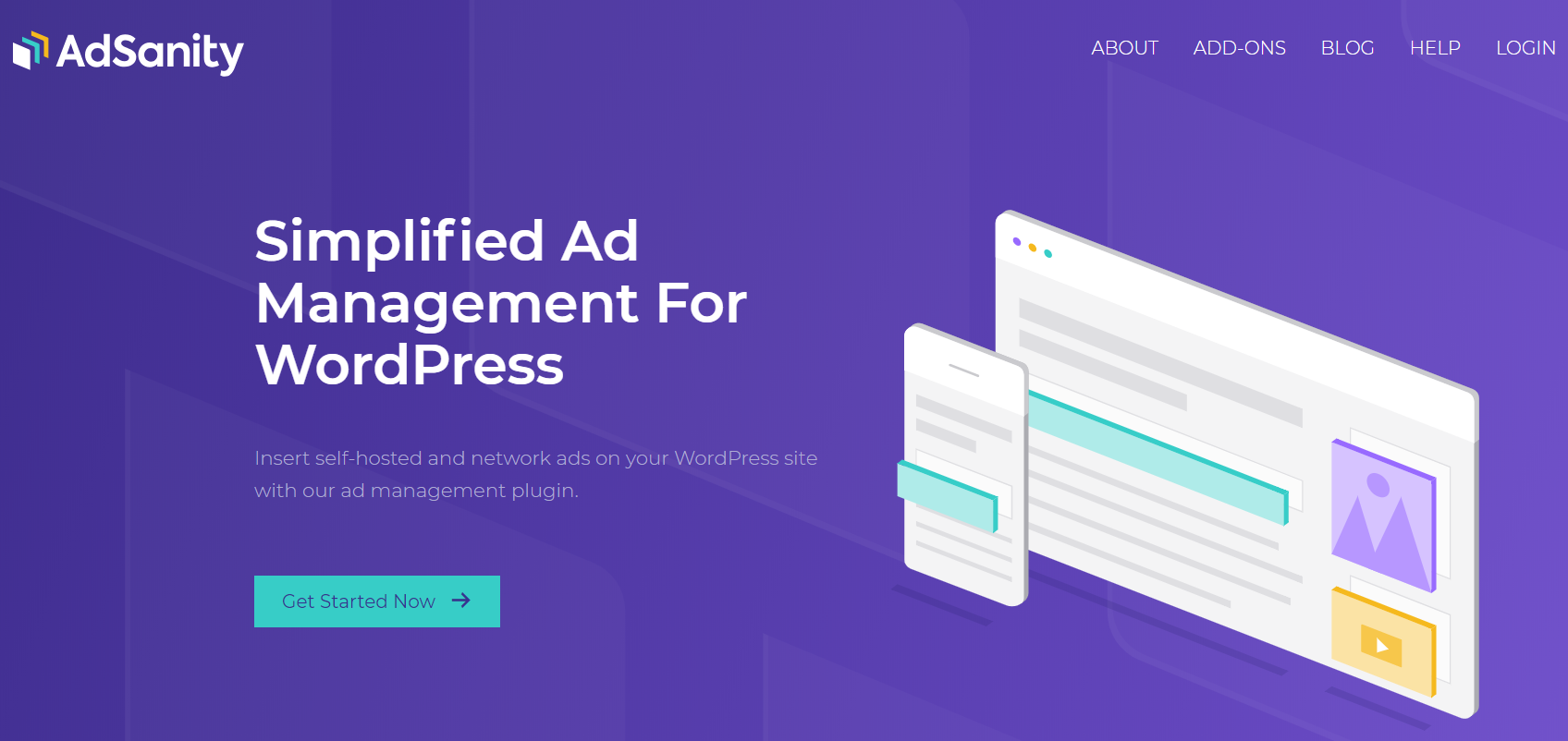 Are you looking for an easier way to manage ads on your site?
AdSanity is exactly what you are looking for!
The AdSanity WordPress plugin allows you to create and display banner ads of all sizes on your site through widgets and shortcodes, and get stats on views and clicks.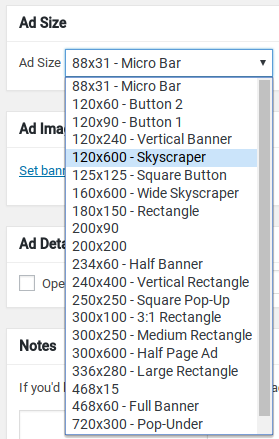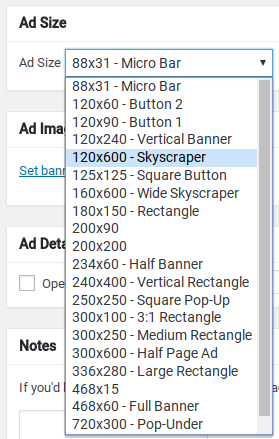 AdSanity is an easy-to-use WordPress advertising management plugin and it is really lightweight and fast. The plugin offers a bunch of great features that you need to increase your site revenues.
While the plugin's basic features are really useful for creating and managing professional ads in WordPress, you can use the addons to add some extra capabilities.
What's more, the plugin provides various publishing options that allow you to create infinite or date-based ads with a beginning date and ending date. To make your ads appear on your site, all you need to do is add them in widget areas, pages, posts with shortcodes.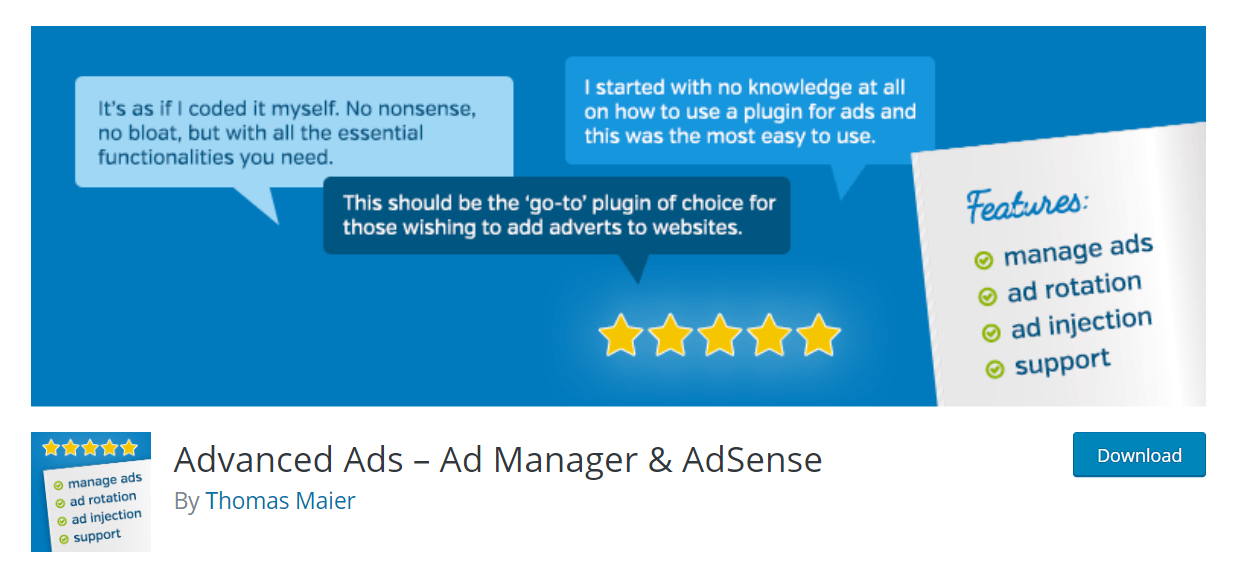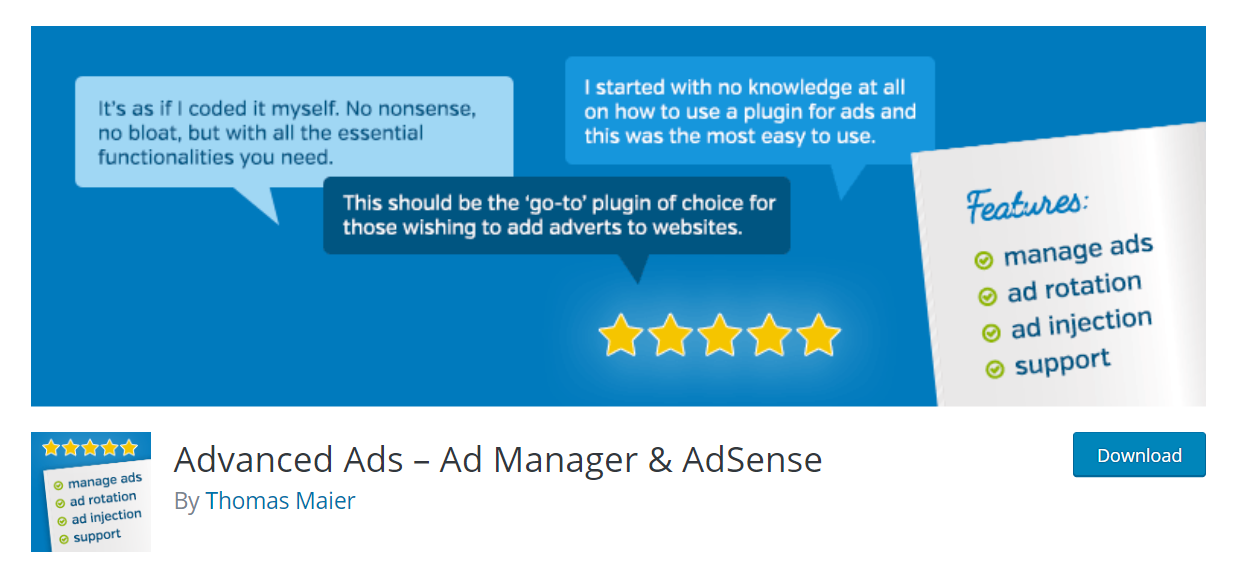 Are you a big fan of personalization?
If yes, the next plugin is definitely your next secret weapon to deal with advertisement stuff.
Advanced Ads is a great plugin that enables you to create and display unlimited ad units on your WordPress site. The plugin allows you to rotate ads, adjust space and a lot more.
To display your ads, you can put them in various locations of your posts as well as your sidebar, footer, header, and more. The plugin also includes its own function if you don't mind exploring into your theme's code.
Also, you can choose specific cases for when to display ads on your page. For example, you can choose to turn off ads on particular categories, tags, pages, posts, etc. And finally, you can also get the ability to enable or disable ads for specific user roles and devices.
As for individual ad display options, you can set up schedules and expiration dates for ads to easily manage time-sensitive ads.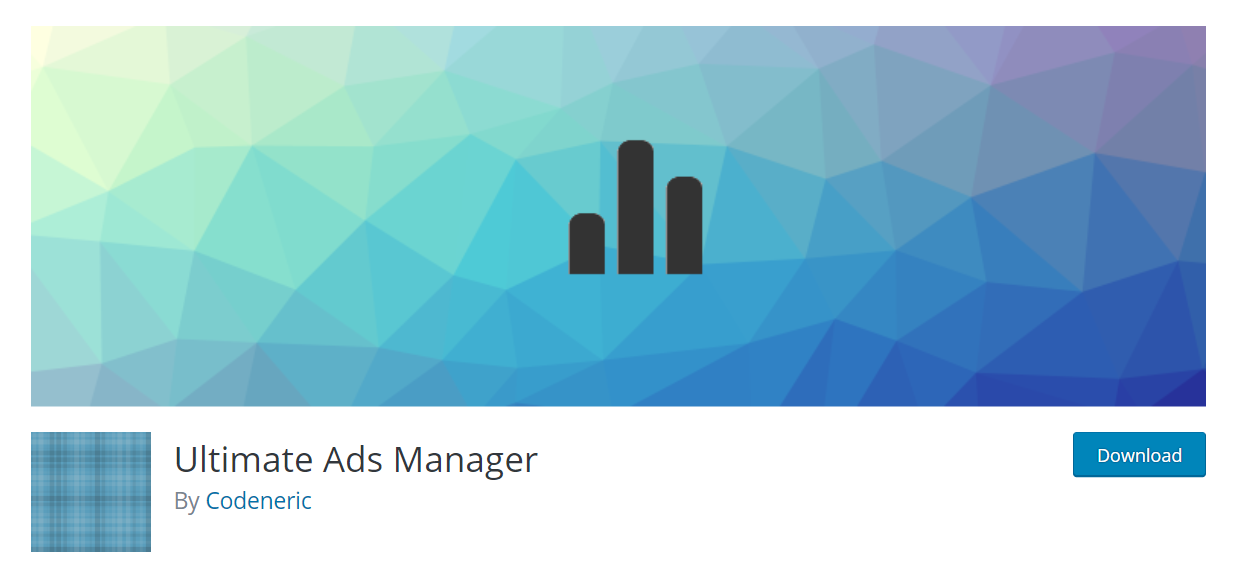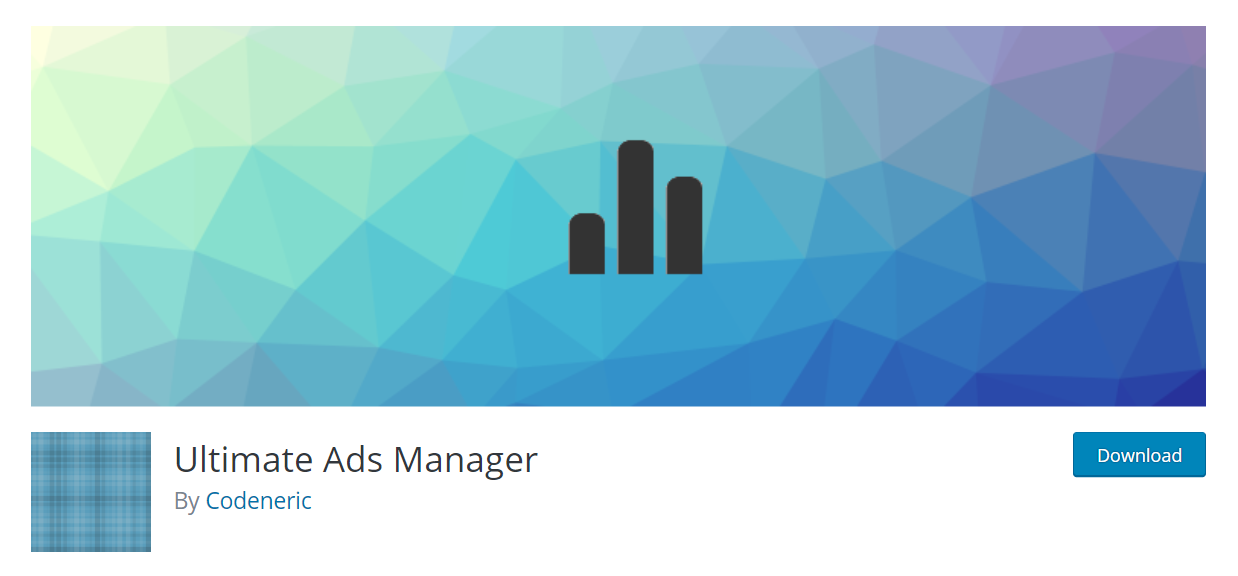 Ultimate Ads Manager (UAM) is another free ad manager. It helps you manage and track all of the ads that you display on your site.
The plugin also includes a shortcode for each individual ad, or you can let the plugin randomly select which ad to display.
Some of the primary features of UAM are its ease of use, ad grouping, and automation. In addition to its own statistics feature, the plugin also supports Google Analytics for further information about the performance of your banners.
When the default stats are executed, the plugin counts clicks and views on an hourly, daily, weekly, and yearly basis.
With Ultimate Ads Manager, you can draw up a number of rules to decide when the plugin shows banners and when the plugin hides them. You can also have the choice for showing banners randomly.

This ad plugin has a bunch of useful features that allow you to undertake successful campaigns by yourself. What's more, you can even classify banners to enable the plugin to pick in a brilliant way.
If you want to sync up with Google Analytics to view statistics for your banners directly in Google Analytics, you can pay for the premium version.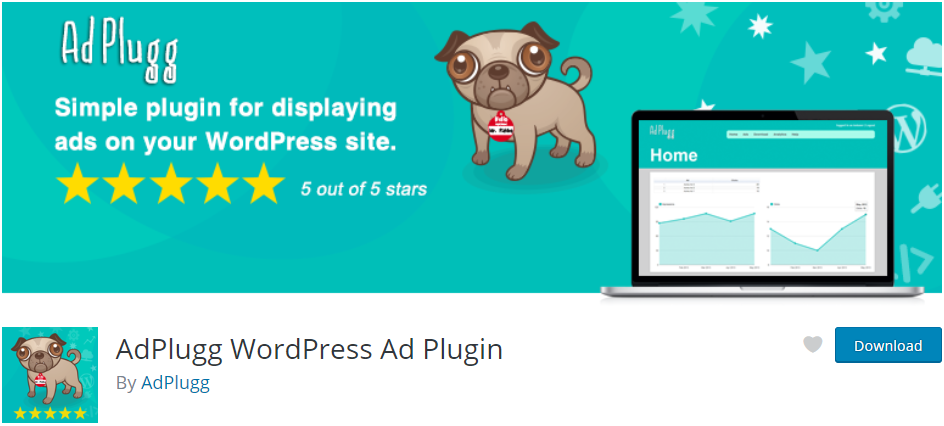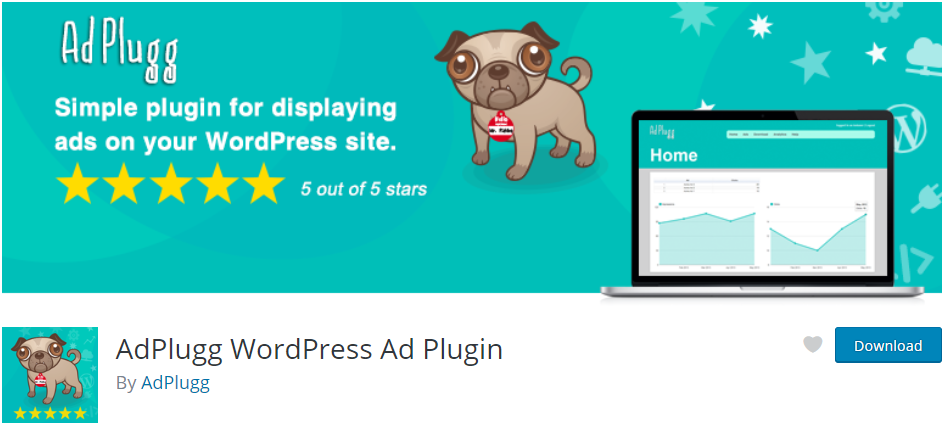 Corner WordPress Ad uses your website's corners to display advertisement. It does not harm the user experience because it's lightweight, minimal and distraction-free.
On the other hand, with the cool animation, you can easily attract guests and get them clicking. Once you get visitors to click on the animation, there is a greater chance that they will also follow the promotion.
You can use Corner Ad for a great number of purposes, namely pure advertising, announcements, etc.
You might already be using banners on your website, but visitors are not really clicking them much. If so, test Corner Ad, and see how much it can do for you. Or you just need to add extra announcement on your website, but you should avoid the traditional advertising banner.
Final thoughts
Here we've given you a list of advertising plugins you can use. We've covered all levels of plugins, from the most basic to the most advanced. It's up to you to choose how much effort you want to put it and what you want to achieve. You can pick your preferred plugin accordingly.
You should also know that a big part of running ads is experimentation. Don't be afraid to test out various ads and various plugins. It might surprise you how much of a difference some of them make.
We hope this article helped you find the best ad management plugins and solutions for WordPress. 😍
https://ninjateam.org/wp-content/uploads/2019/03/advertising.jpg
500
1000
Benjamin
https://ninjateam.org/wp-content/uploads/2020/10/ninjateam-logo.png
Benjamin
2019-03-29 11:30:38
2020-10-06 17:10:24
8 Must-have WordPress Advertising Plugins to Boost Revenue