Make Use of Chatbots in Facebook Marketing
The omnipotent chat bot
The world of tech is swiftly changing to Artificial Intelligent bots. Today, the use of chatbots is gaining popularity in almost all business aspects. From customer service to friendly chatter, this technology, with help from humans in their native language encrypted via a computer interface, has eased the pressure on large entrepreneurial organizations.
The controversial yet fascinating chatbots trend has been driven by the constant development of the various messaging apps, the advancements in artificial intelligence (AI) and cognitive technologies and the explosion of the app ecosystem. Although these factors fuel the increasing interest in chatbots, the present hype around this phenomenon still needs to provide consistent and sustainable results over time so that they can be fully incorporated in all business models.
Chatbots provide a responsive and straightforward option to customers. They are non-intrusive on personal life, racism or favoritism compared to humans. This helps customers to successfully go through the purchasing cycle using relevant and time-sensitive answers to their shopping queries. It is even easier to complete fully automated financial transactions through chatbots by using payments systems such as Braintree, Visa, MasterCard, PayPal, Stripe, etc.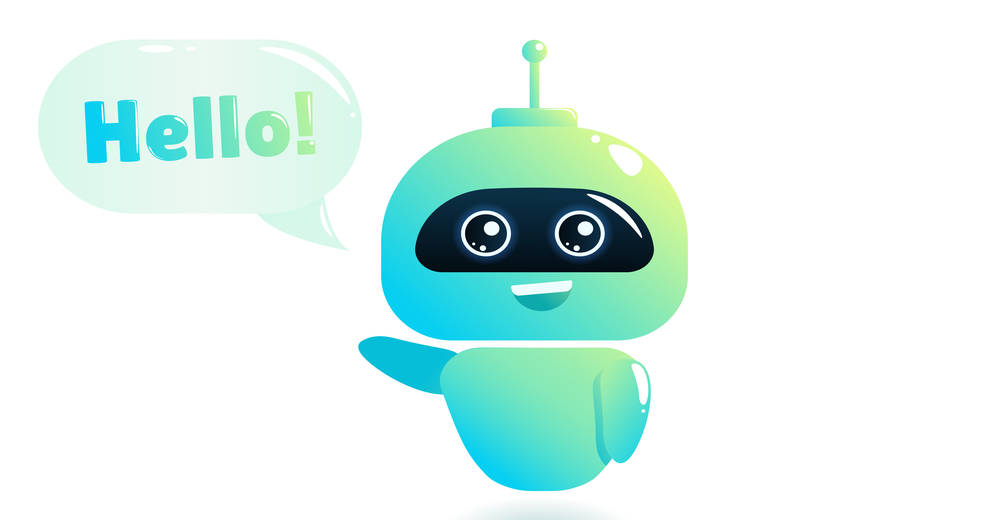 Facts about chat bots
That Facebook has more than 30,000 chatbots?
In the next 5-10 years, chatbots will be indistinguishable from humans! Currently, over 48 percent chatbots are mistaken to be human! You might be talking to one without even knowing it!
Over 50% of consumers send a message to the retailer/supplier rather than making a call!
Over 2.5 billion people use messaging apps today and almost three hours are spent each week on the app services.
The most popular Facebook chatbot, Poncho, sends you personal weather forecasts wherever you are when you want with funny GIFs and pop culture observations rather than boring humidity indexes only.
How can Facebook Chatbots assist you to create a successful marketing strategy?
Proactive customer engagement

Traditional online advertising relied on post/ad clicks or engagement to determine the willingness to purchase of the potential buyers. With a chatbot, on the other hand, a business can interact with its customers through active conversation before letting human resource to take over at a certain level.
The rapport built when conversing creates a higher chance of getting a lead compared to an ad click or video view. The interaction ensures the users leave with a better understanding of individual brands, a positive emotional feeling and an entertaining experience; the latter is the most important among all lead generation techniques usually noted when users share conversation screenshots and link sharing among others.

Consumer analysis

Consumer analysis provides the ability to divide a large and heterogeneous group of people into smaller groups or classes according to their wants, needs, and demographic profiles.
Companies are striving to provide quality services by deploying questionnaires, interviewing consumers and analyzing primary and secondary materials. They spend millions doing consumer research and analysis, but with constant changes in consumer behavior, it is proving to be quite expensive.
Nobody wants to spend even a minute being interviewed or filling questionnaires about random products.
Here is where the chatbots come in.
Through tracking customer activities on business profiles, a chatbot can analyze customer and market trends useful for optimizing sales and creating successful marketing strategies.
It never gets easier and more straightforward than that!

Personalized Ads

Once a customer reaches out to your business, the chatbot can collect the data about their inquiry and create an instantaneous and relevant ad. For example, Sephora, a beauty industry chatbot found on Kik first inquires the interests of the users – eyes, nails, skin, hair, color, etc. – before displaying relevant beauty products, tips, and tutorials.
Victoria's Secret PINK bot uses answers to questionnaires answered by users to recommend specific styles of bras. The Wingstop's bot creates suggestions of new spicy offers to hot spice fanatics. The Nordstrom shopping assitant bot helps people narrow down their search through simple, yet ingenous questions. It has helped already millions find the perfect gift.
Apart from this, all the data collected is remotely secured, and the businesses can remember and refer to the personal information for future conversations to further personalize a user's experiences through recognizing their username, to connecting with their CRM.

Personality Branding

Well designed chatbots can be used to tell the story behind a firm's brand story to the audience.
Disney's Miss Piggy bot is feisty and funny, Universal Studio's Unfriended bot Laura Barns is nervous and foul-mouthed. Tommy Hilfiger TMY.GRL bot allows fashionistas to access behind-the-scenes exclusive fashion content.
The Topbots, an AI research and advisory firm also created a professional yet friendly corporate chatbot which uses a high sense of humor and jokes to answer inquiries.
Are chatbots intriguing you noe? If yes, let's move on to developing one!
Best practices to create successful bots
Just like any new marketing strategy, it's always crucial to familiarize yourself with the best practices before jumping in and creating a mess. Here are a few things to consider before building a bot.
Think about your brand-based strategy
How will the business benefit?
Most importantly, how will the customers' needs be addressed?
With these two questions answered, it is easy to design a bot around the customer and business-specific needs.
Consider the purchase process of the business – Does the business model need different bots at different stages?
A customer service bot perhaps?
It doesn't necessarily have to be a sales tool, and it can also help with research and keeping the customer interactive and gradually earning their loyalty.
Test your bots – "Learn the bot." Use the customers' angle and find out if it will provide a better experience. Continuously refine and improve the bot experience for your customers.
Voice over – Bots are meant to be conversational. To maximize on this, use a slightly different voice and tone to fit in with varying levels of your brand. For example, you can use a reassuring tone for someone looking for a return policy. Or an encouraging tone for someone researching products.
Create helpful scripts – Create a sort of FAQs and use this to create a variety of answers to all the possible questions a customer might ask.
We've built a bot so that you don't have to create it from scratch
Good news is, it is easy to create a basic bot with absolutely zero or entry-level coding skills with Facebook Messenger Chat with Bot.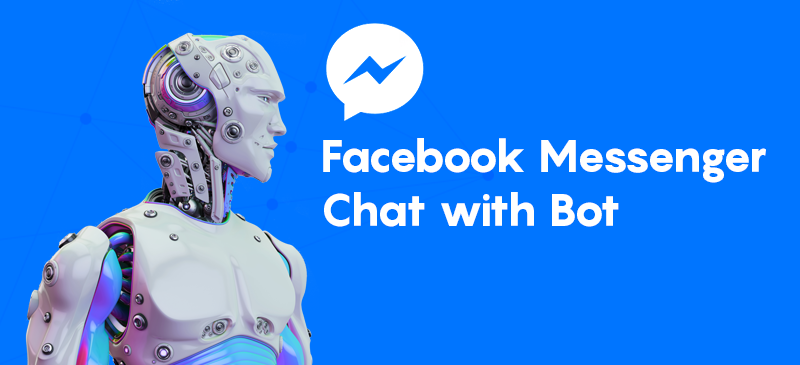 The Facebook Messenger platform is the most commonly used and diverse bot builder. It is an excellent tool that most customers use for immediate contact with business organizations.
What's new?
The new Customer Chat Plugin for business owners will allow them to keep up with new and old customer conversations through the website without necessarily going back to the Facebook page. Customers get the chance to get the rich content experience just as if they do when using the messenger app.
How can Facebook Messenger be included on your website?
Facebook Messenger is currently being used by many customers to reach out to business organizations. To gain the most out of it, business should provide a personalized touch to their customers through installing:
Facebook Messenger box
This pop-up script shows whenever a visitor clicks on your website. It allows them to type inquiries or suggestions. The interface is similar to that of Facebook! This is beneficial to both the prospects and the business because they will be able to remember and get back to you, something that is rarely provided on websites which do not offer context-aware support.
What is the future of chatbots in marketing?
Today, it is relatively easy to join the chatbot trend. Business can now easily design and deploy bots to do the hard work 24/7 all year round. But a large percentage of bots in use today have failed to live up to their expectations of positive results, in part due to the slow advancements in technology.
The future of chatbots pivots around their ability to become indispensable and useful. This emerging technology can be used to promote almost every business, boost revenue and also engage with customers. Take, for instance, a restaurant chatbot that inquires about your favorite food, toppings or ice cream without having to engage with a waiter who may forget the details of the order by the time they get to the counter.
Chatbots are an emerging technology. But already there are several examples of how you can use them to promote your products, engage customers and boost revenue. For example, a chatbot for a travel business could ask the consumer a few questions about the type of getaway they are looking for, before retrieving suitable deals.
Or instead of searching and filtering through hundreds of search results on a travel website, you can ask the chatbot to retrieve available destinations which provide accommodation with X number of rooms, social amenities, and other personal oriented requirements.
Chatbots are always ready to respond at any time
Ever had a query that was left unanswered because they didn't know what to say or had to inquire their boss first? It's annoying at times, right? Well, making a customer wait for a response could be the determinant of either making a sale or losing potential and possibly a loyal customer.
Social media chatbots represent the new bold for marketing professionals and SMEs which allows businesses to have a personalized and meaningful one-on-one interaction with an infinite audience and zero drains on human resources. Which is why everyone's talking about chatbots!
Bottom line
Chatbots are here to stay and are set to explode over the next 12 months.
https://ninjateam.org/wp-content/uploads/2016/12/chat_bot-01.jpg
1500
2000
Ninja Team
https://ninjateam.org/wp-content/uploads/2020/10/ninjateam-logo.png
Ninja Team
2018-05-16 04:23:54
2020-08-13 14:07:55
Make Use of Chatbots in Facebook Marketing