10 Best Plugins to Customize WooCommerce Product Page
WooCommerce accounts for almost a third of all online stores, and it is one of the most popular e-commerce platforms. The number of plugins that help customize this platform to meet store owners' needs has increased its popularity. 
The default product pages that come with a standard WooCommerce install are a pain for most store owners. However, the right plugins help you customize your Woocommerce product page.
Once you get the right plugins, you can optimize your pages, just like paper writers did, to increase sales and improve your customer experience. Let's look at some of the best WooCommerce plugins to customize your product page.
WooCommerce Multilingual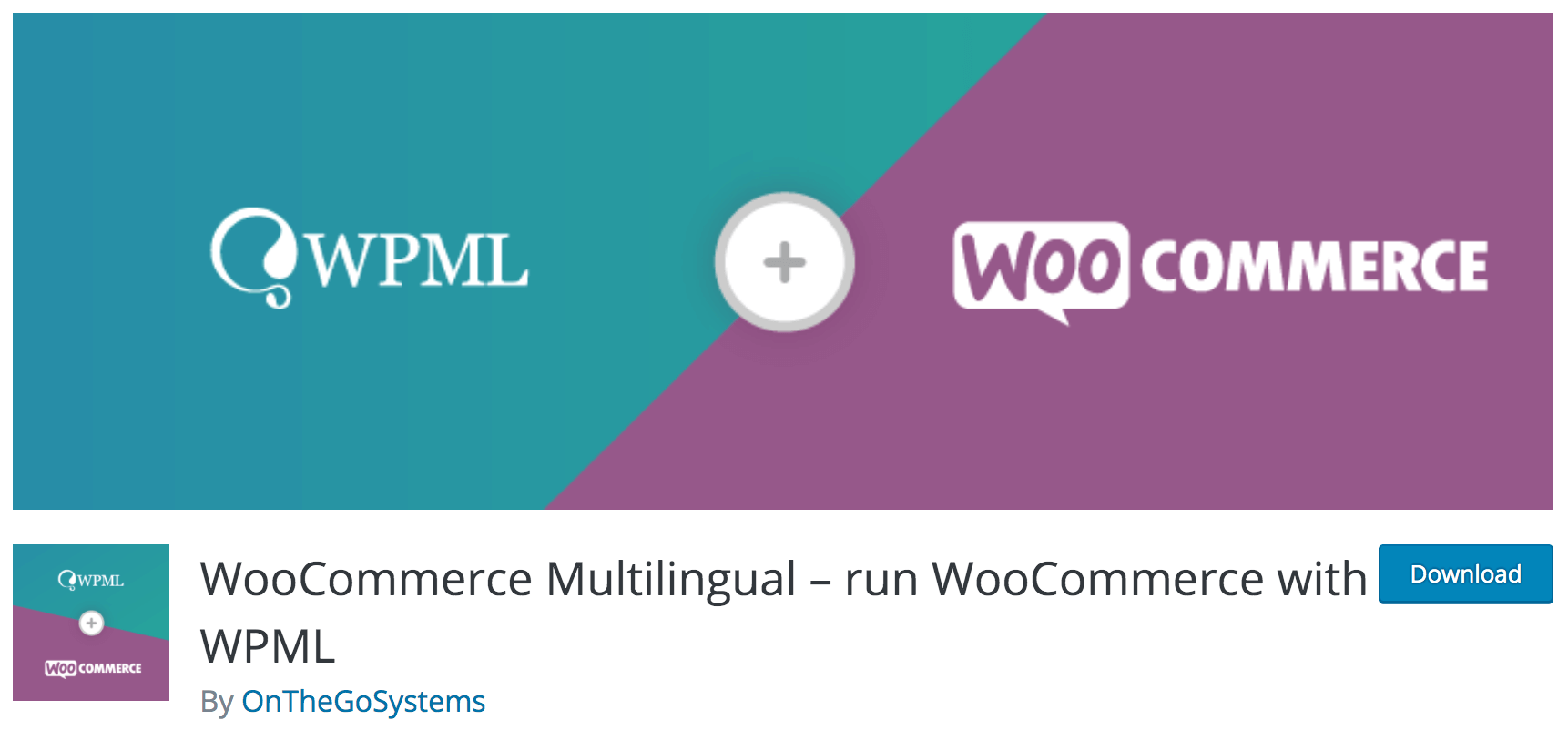 You can create versions of your website in other languages to give your customers multiple language choices. Internationalization helps businesses expand significantly. With this plugin, everything on your site – including products, pages, and categories –  is translated into other languages.
Features
Translation of product pages based on the visitors' preference/location.

Sending emails to clients/admins in their language.

Tracking of inventory without hassles of breaking into different languages.

Single site, multiple currencies, and languages.
Custom Product Tabs for WooCommerce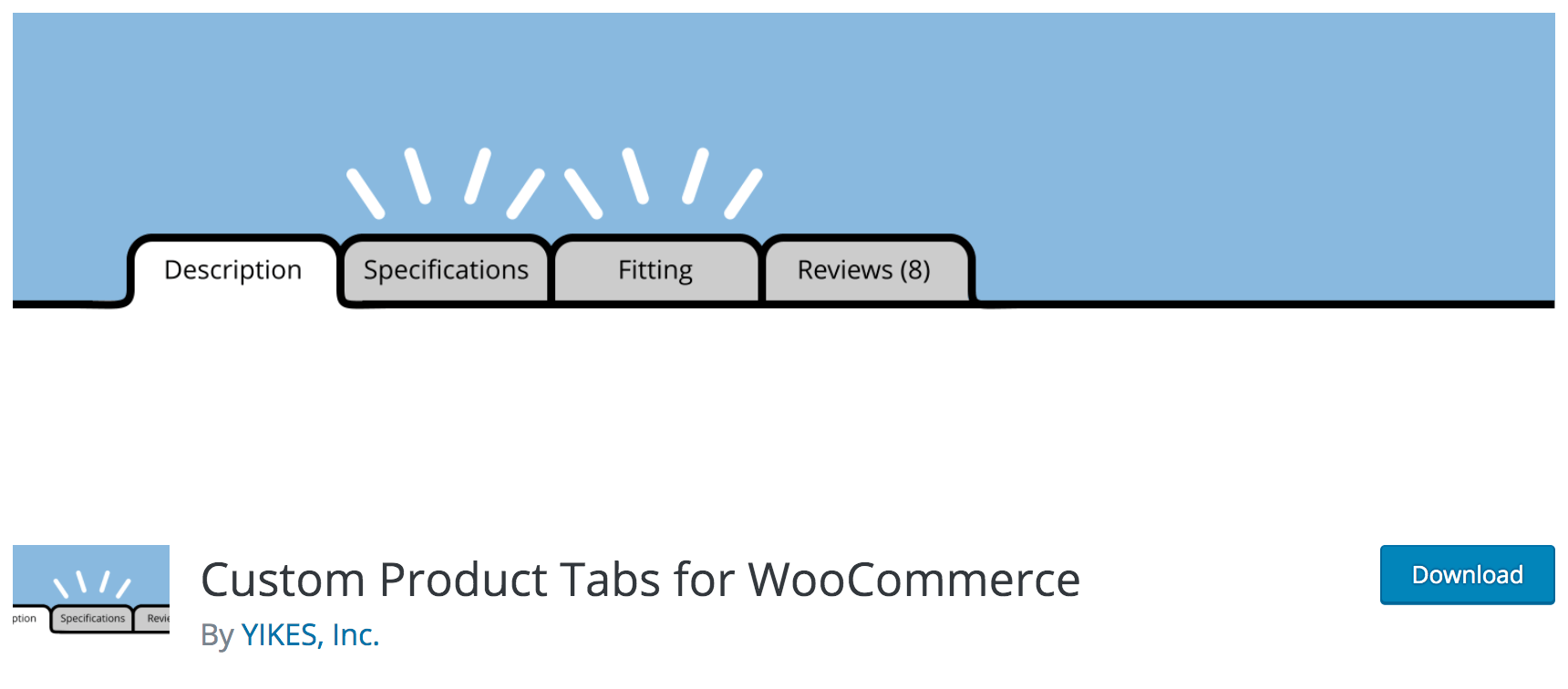 Customers can get more information about your products from the tabs that come with the default WooCommerce product pages. However, this standard product page only gives three tabs in which you can put your information. They include additional details, reviews, and the description.
The WooCommerce Product Tabs Manager helps you customize your tabs and display important information about your products' features. You can add any content after creating an unlimited number of tabs. You can assign specific products, customers, user roles, and categories. You can also remove the default tabs completely.
Features
One can easily add, delete, and/or rearrange tabs.

Tabs content can include HTML, text, or shortcodes.

Reordering of tabs easily with a visual drag-and-drop interface.

Detection of the most 3rd party tabs added by other plugins.
Booster for Woocommerce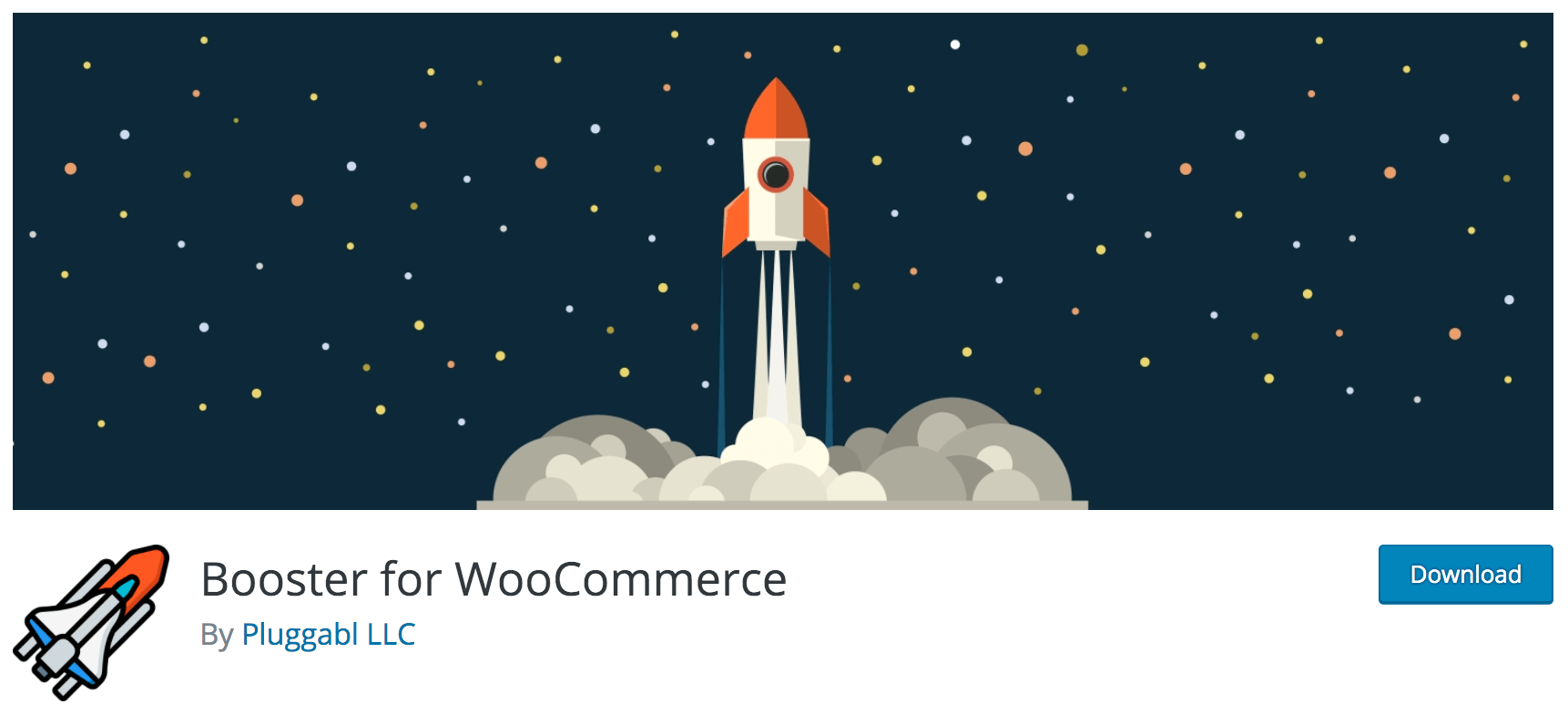 If you have found a couple of features to be missing from Woocommerce, you will find this plugin helpful. It enables a collection of many features that may be missing. These features include global discounts, currencies, essay writing service reviews, bulk price converting, etc. They also offer tools that allow your customers to suggest their prices.
Features
PDF Invoicing and Packing slips.

Product Input fields and addons.

Prices and Currencies customization.

Cart and Checkout customization.

Payment gateways customization.

Administrative tools.
Flexible Product Fields for WooCommerce
Flexible Product Fields (FPF) extends WooCommerce product options with additional fields. It is an alternative to variable products without the need to create separate products in the database for each variation. Configuration in the admin panel is simple and then flexible for making changes.
The advantage of the plugin is a wide selection of fields in the FREE version because 18 out of 20 fields are available for free.
Main Features of the Pro Version
Adding extra product options on the product page
Showing labels and field values in the Cart and Checkout page
Marking a field as required or not
Editing options for each placeholder and tooltip
Assigning CSS classes for field targeting and designing
Saving product configuration
Beeketing for Woocommerce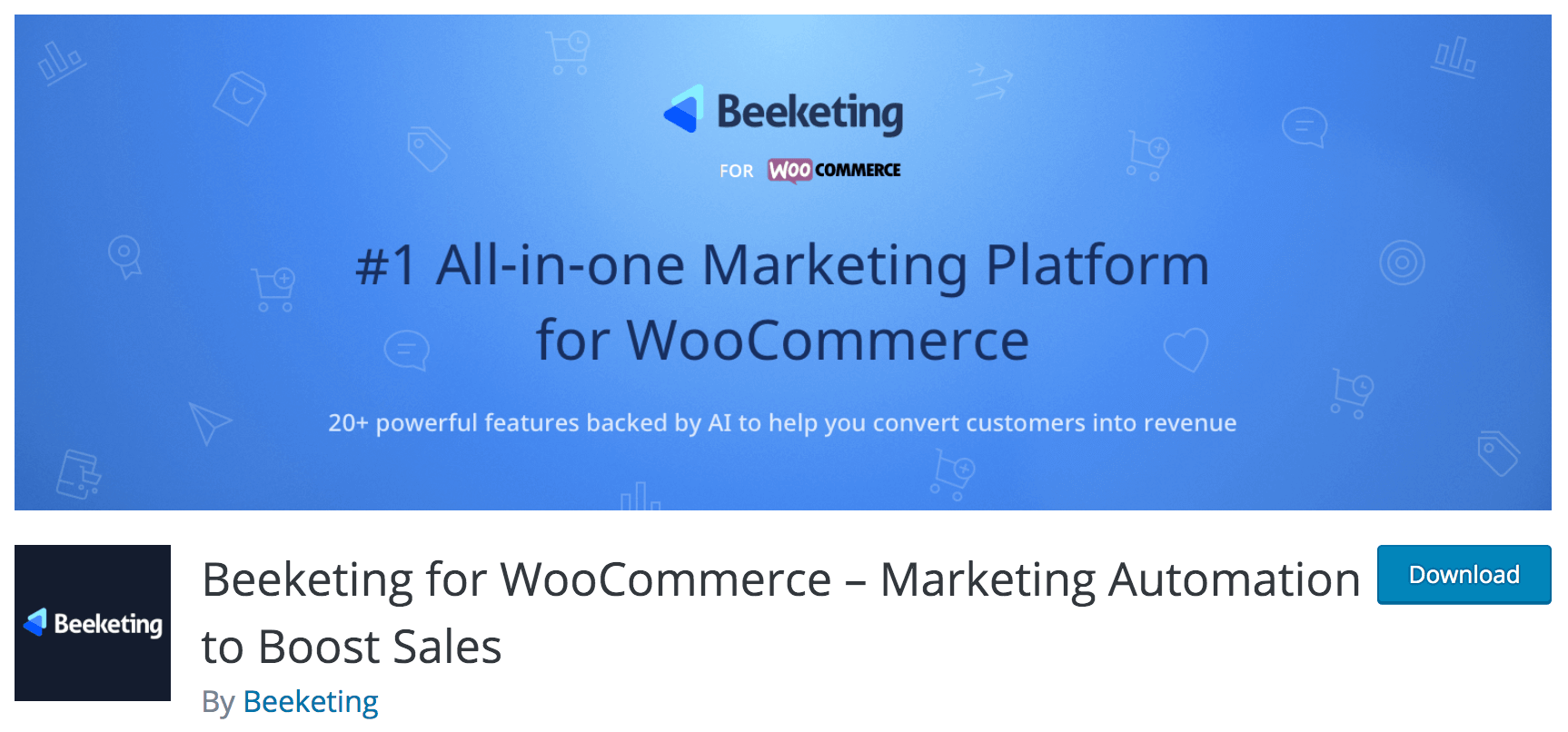 Beeketing has more than ten marketing features and is considered one of the best all-in-one marketing tools for Woocommerce. This plugin has tools for boosting online sales, cart abandonment remarketing, and improving your email marketing. Beeketing has a full suite of products. So, it provides better value than getting multiple marketing plugins.
It improves your cart values by bundling and offers upselling and cross-selling. Coupons and discounts are offered anywhere in the checkout process. You also have a popup sale, personalized recommendations, and a quick Facebook chat box to choose from the large collection of extensions.
Features
Traffic conversion such as by showing a sales countdown clock.

Increase of order value by showing best seller bundling products and suggesting similar items.

Ability to enhance checkout rate through cart-level discounts, countdowns, and checkout offers.

Promotion of repeat sales.
YITH WooCommerce Compare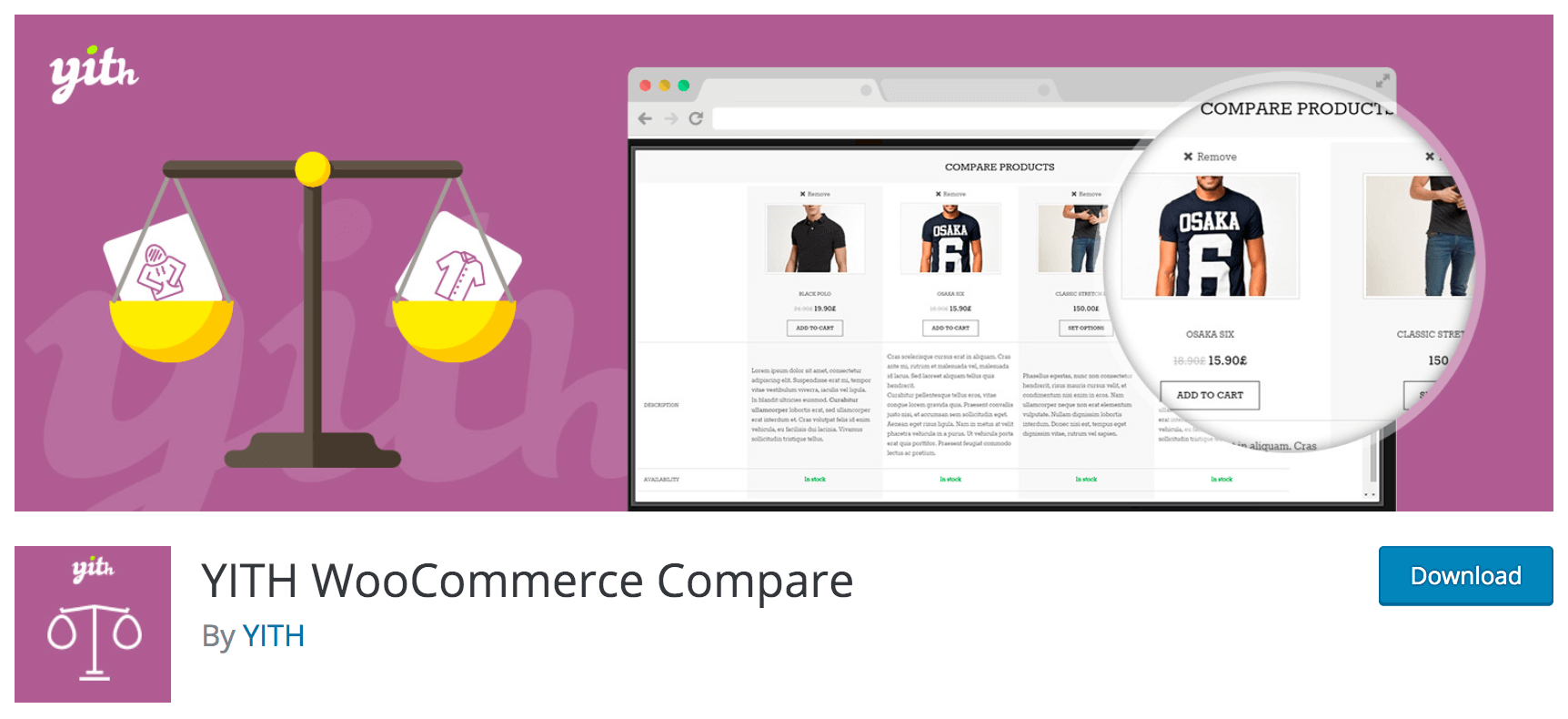 If you sell products that have features that can be compared side-to-side, this plugin is an important one to have. Several features can be added to WooCommerce using the plugins and extensions by the YITH developers. 
Once you install this one, you will need to set the attributes you want to compare for every item. You will then include the add button for your customers to click on. This helps them compare products next to each other once the popup appears.
Features
Easy comparison of products.

Simple widget to manage the added products and compare them.

Customization of the comparison table to match your store and products.
Product Addons for WooCommerce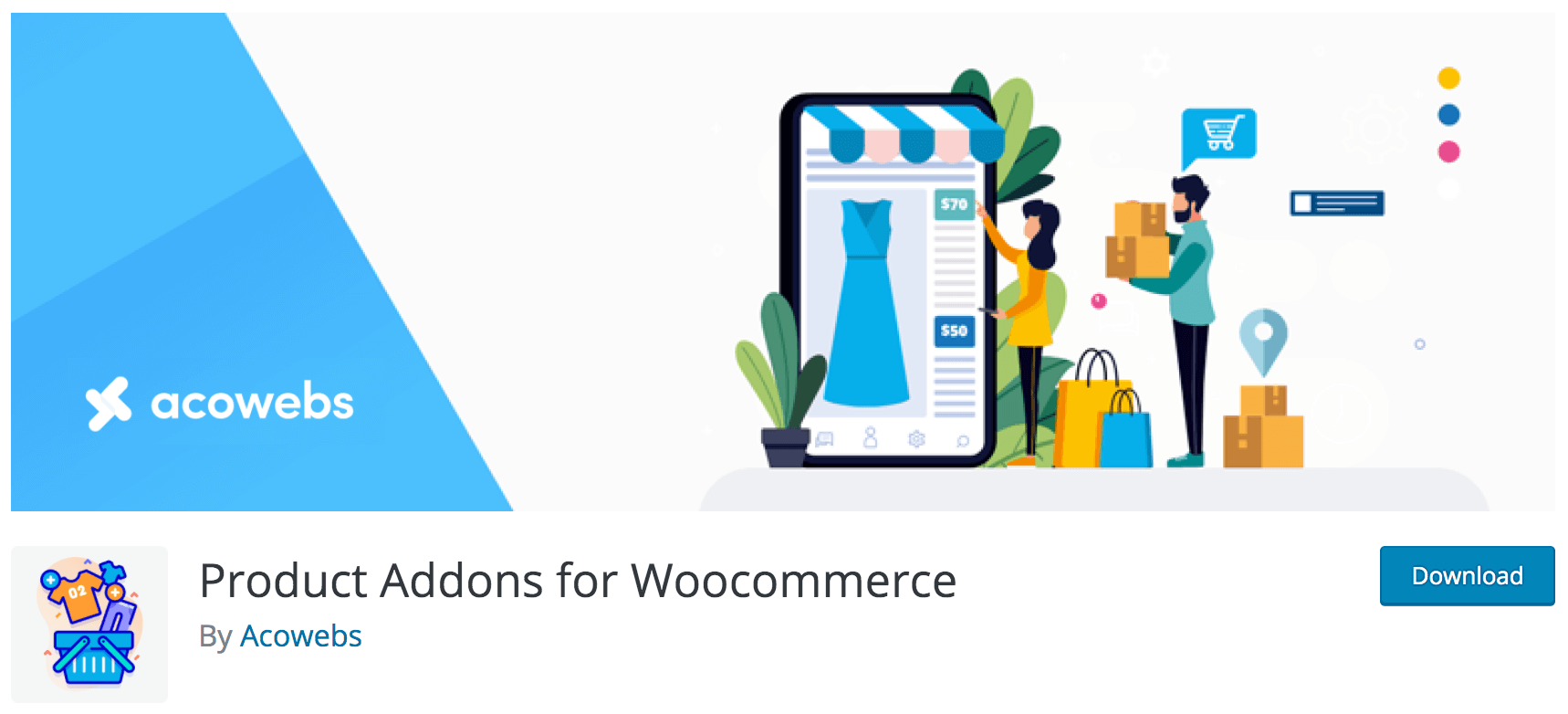 This plugin incorporates extras into the product page and offers a unique gift experience. Some elements include extra items added into the packages, gift-wrapping, or different colors for your products. 
Suppose you sell products that require customers to add more information to fulfil the order accurately or customize products in any way. In that case, you should consider this plugin.
Features
Add extra product options, including marking required/unrequited.

Show labels and field values.

Save product configuration.

Editing option.

For targeting and styling, assign CSS classes.
Direct Checkout for WooCommerce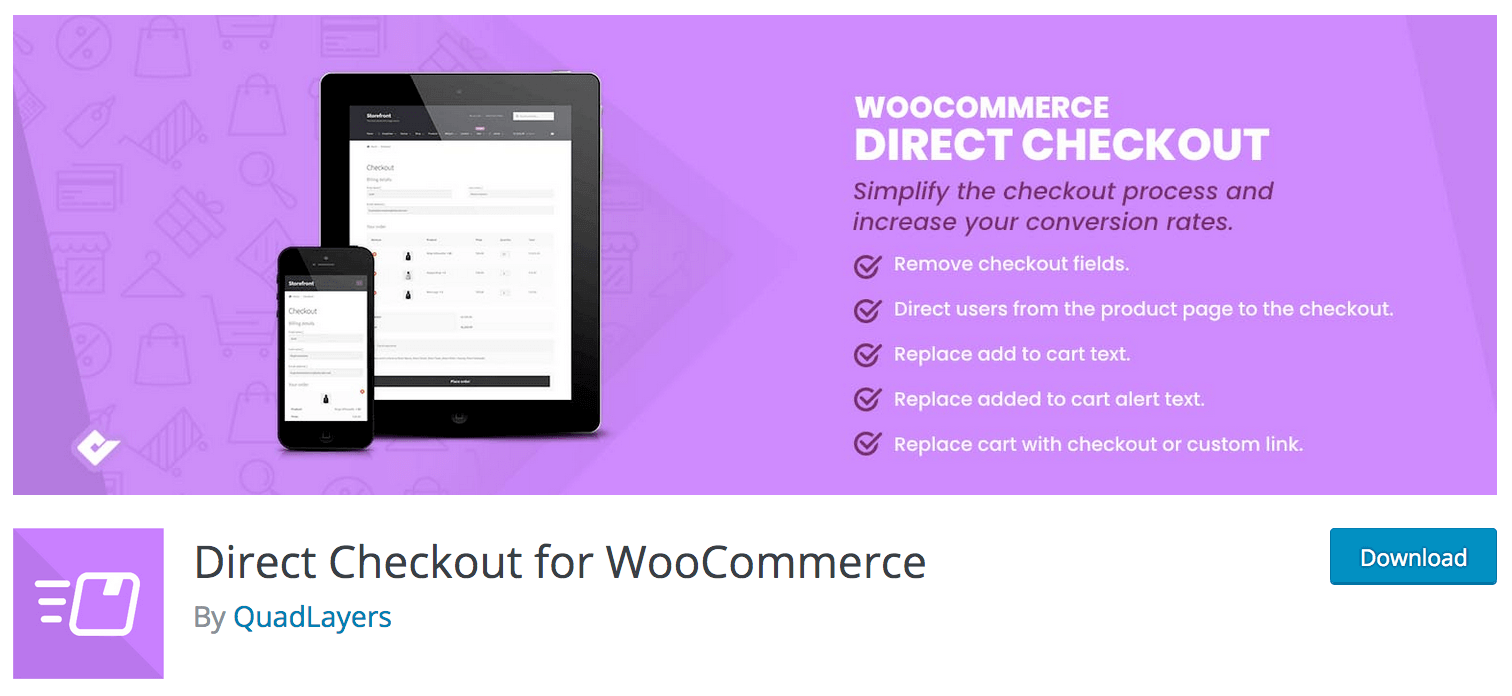 This plugin speeds up the checkout on your WooCommerce site. It also makes it easier for your customers to get to the payment area easily. You do not need to reload the site each time something is added. The very plugin lets you add the variable, single, and grouped products to the cart. 
Users are not sent to the shopping cart but instead redirected to the checkout page to buy items. You can even make the process faster by removing some of the checkout fields.
Features
The plugin offers simplified checkout process with measures such as:
Skip add to cart.

Eliminate checkout field.

Fast purchase functionality.

Avoid frustrating checkout page reloads.
Enhanced E-Commerce Google Analytics
All e-commerce sites should consider having this plugin in their stores. Google Analytics helps with checking site analysis to see which products bring profits. It is also one of the preferred options when it comes to forecasting. It would help if your store is connected to Google Analytics no matter what you sell.
The plugin and Google Analytics are free and help you discover the sales channel that is performing best. You will also be able to find out which sections of your website are the least and the most profitable ones. Getting this plugin is essential as it helps you make the best and informed decisions about your shop.
Features
You can access valuable information such as:
Shopping behavior.

Product performance.

Checkout trends.

Sales performance.
WooCommerce PDF Invoices and Packing Slips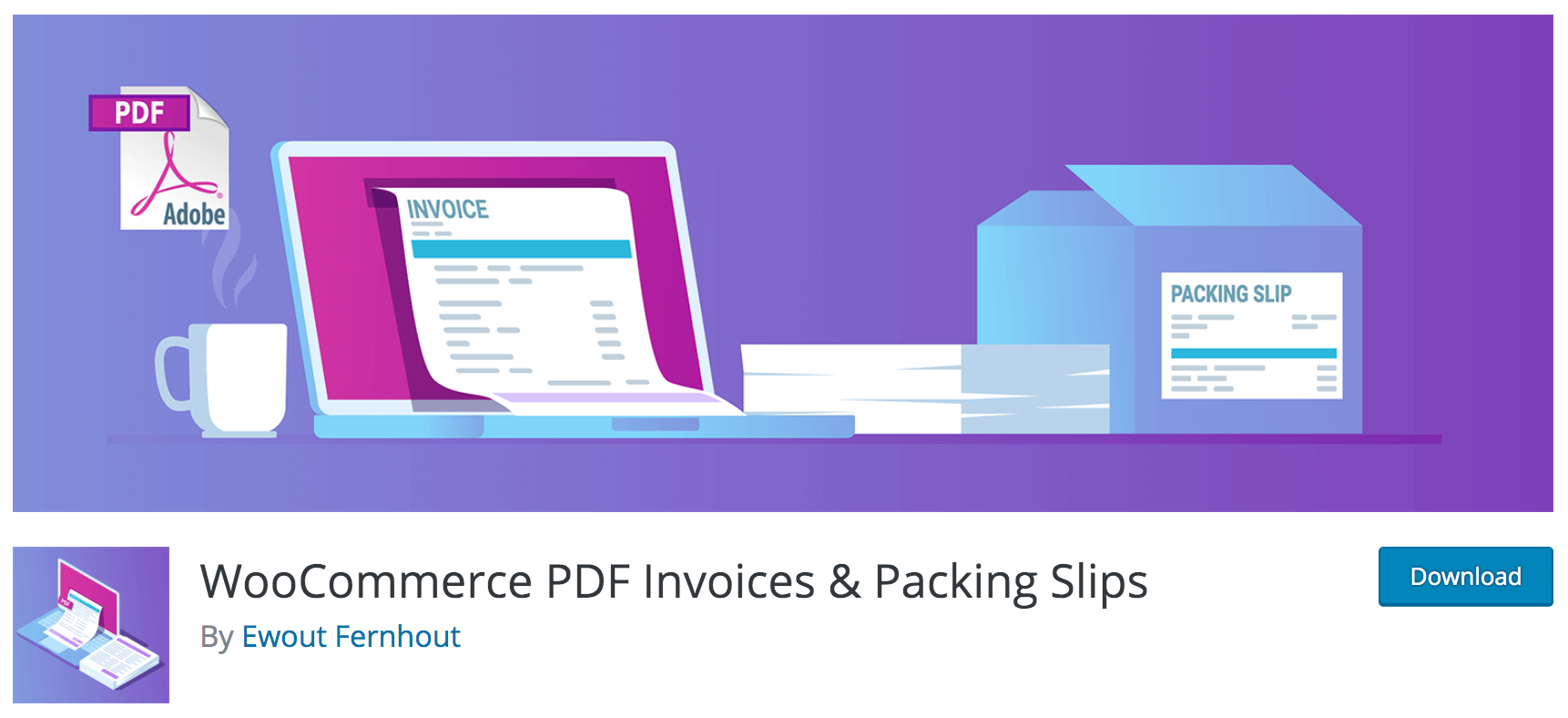 Invoices and packing slips are required for many businesses. This explains why Woocommerce PDF invoices and packing slips have a large following. 
This plugin provides a different kind of functionality by allowing you to have your PDF invoices attached to certain emails. You also get the option to create and print packing slips, whether individually or in bulk. Most users prefer this plugin because of its simplicity and streamlined nature.
Features
Bulk PDF invoices and packing slips generation.

Automatic PDF invoice attachment to an email(s) of choice.

Customize HTML/CSS invoice templates.

Sequential invoice numbers.

Downloadable invoices from My Account.
WooCommerce Customizer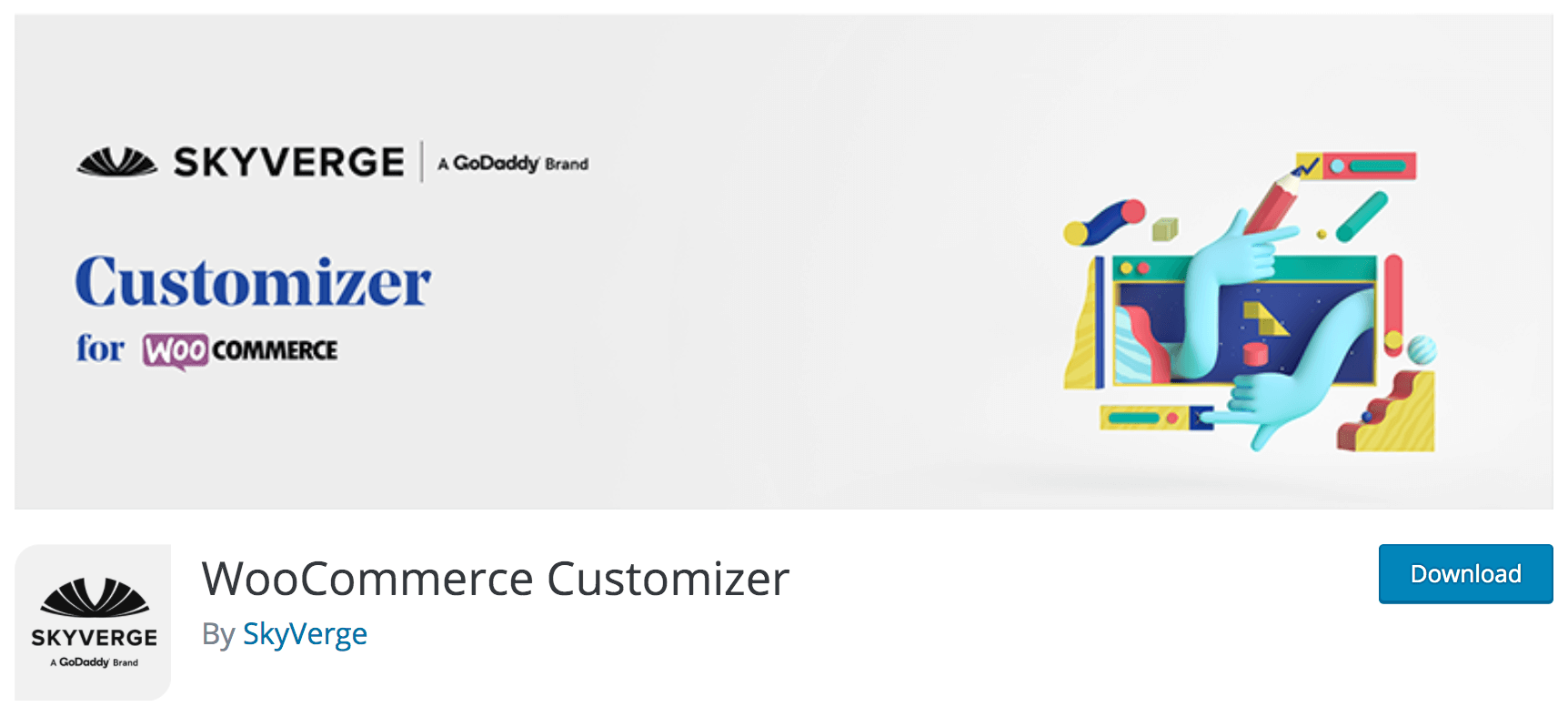 This one allows you to add and save custom features without extra effort. You don't need to rework any templates or write a code. It is especially helpful if all you need is to change some text on your store's product page. You can change the text of an out-of-stock product if you don't like the default text. The plugin also allows for changing the product page until you find the formula that works for you.
Features
No code customization for areas including:

store notice;

product catalog;

product page;

product images;

checkout.

Ability to add, remove, or edit almost anything, all without overriding Woocommerce templates.
Conclusion
WooCommerce is just one of the e-commerce platforms, but a popular one. As any technological products, it has its flaws. Yet, in combination with the plugins listed above, you can enhance its functionality. You can tackle many issues using the WooCommerce plugins and without digging deeper into the specifics. So, consider incorporating them in your store.
https://ninjateam.org/wp-content/uploads/2021/05/Best-Plugins-to-Customize-WooCommerce-Product-Page.png
427
1211
Joey
https://ninjateam.org/wp-content/uploads/2020/10/ninjateam-logo.png
Joey
2021-05-17 14:49:52
2022-02-15 14:03:28
10 Best Plugins to Customize WooCommerce Product Page