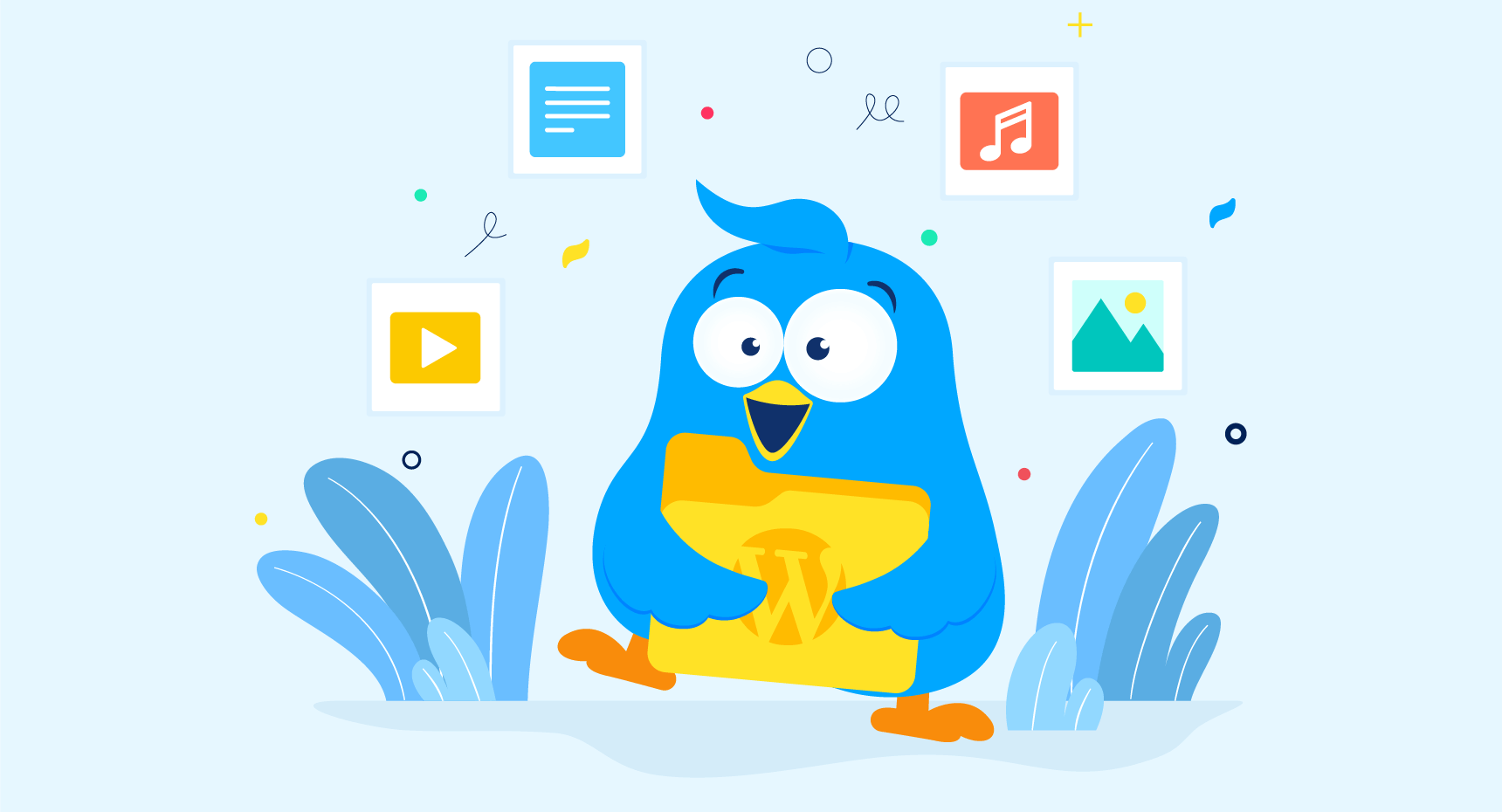 For every minute spent organizing, an hour is earned.
It's not every day that you got something to celebrate.
Our great pride for today is not that we got a six-figure number of active installations. Rather, we are so glad that we have helped thousands of WordPress users save hours and hours of having to organize media items.
Time-saving plugin, works like a charm!
I have been using FileBird for a while now, including the pro version, and I am very happy with the results: consistency and much better organization of my WP media/photos.
Don't waste time with any other, this is the one!
EXCELLENT, I wasted countless hours with ALL other media gallery apps trying to find one that let me upload the entire folders structure. Most don't even let you, some are premium features, FileBird offers it for free! I'm totally buying the premium of this once I start making money with my startup. Other apps should understand we use these mostly for STARTUPS, so, we might not have any money for premium at first but FireBird's approach is marvelous. I want to have those folders when creating product listing so totally paying it soon.
Most Excellent Image Organization Plugin!
This plugin should be baked into WordPress. However, since it is not, this plugin adds the functionality and organization tools necessary when you have thousands of images to sift through when creating or updating products for your WooCommerce store.
I use FileBird to replace WP Media Folder from Joom United.
WP Media Folder has more options but caused all kinds of compatibility issues with my theme and other plugins. I had been wanting to replace it for a while, but I could not figure out how to recreate the folder structure I had set up if we changed plugins, other than spending hours and hours moving images back into folders to make it like it was before. So I have been living with the problems until the other day when I saw that FileBird can import the folder configuration from WP Media Folder and a few other media library plugins top. I installed it and it worked perfectly, no more conflicts with other plugins.
Excellent Utility for Media Files
Does exactly what it says with no headaches. Thanks.
Just what I was missing in WP.
This plugin keeps your media library well organized and you can keep track of all your images. Why is this not built in anyway?
Great Plugin with amazing support.
This does exactly what I wanted in creating customizable folders for all my site's media and should have been a base feature in WordPress.
If you have any issues, the team is very interested in addressing them. Almost a little too interested as they will send you repeated emails, but certainly not spam. Good support.
5 Stars!
This is a great alternative to the abandoned Enhanced Media Library. It has a handy import feature to bring in your folders from EML Pro. If you have much media it really makes life easier. Totally worth the price. I am here because I had some plugin conflict issues, but support sorted it all out for me, no problem. Also, there are regular updates for life.
I'm so pleased.
I am an artist with thousands of pieces of art on my site, as it's less a simple portfolio site and more an archive of everything and sharing site. I have been through about 3 different pro-version file organizers, and FileBird was finally the answer that actually worked. *sighs wistfully*
Highly recommended plugin!
The plugin is very useful when managing a large number of images. It works and integrates perfectly. The technical assistance service solves your doubts quite quickly. It is a highly recommended plugin.
More than what I expected!
This is a lifesaver for our major nonprofit organization to organize all our WordPress assets. I cannot imagine maintaining our site without it! Code is lightweight, features are great and it just works.
Thanks for all the suggestions, reviews, and ratings you have for FileBird – WordPress Media Library Folders.
We deeply appreciate all the user feedback that helps make FileBird what it is capable of today:
Drag and drop files into folders
Upload files directly to folders
Create galleries from folders
Upload multiple folders and files from computer to WordPress media library
Compatible with all popular builders and editors
https://ninjateam.org/wp-content/uploads/2020/09/Smart-Navigation.png
930
1720
Ninja Team
https://ninjateam.org/wp-content/uploads/2020/10/ninjateam-logo.png
Ninja Team
2021-07-12 11:14:27
2021-07-15 10:16:48
120,000 WordPress media libraries are powered by FileBird!